Valentine's Day isn't until Sunday, but I picked up an early gift for the pups. They're not big on roses, but drop the first "s" and add a "p"? 
Ropes! My two love a good rope, especially when they know there's competition for it
And how to make the War of the Roses/War of the Ropes a bit more fun for our participants (and your humble spectator)?
We raised the stakes with this massive, boa-constrictor-sized trophy
Eko made the first move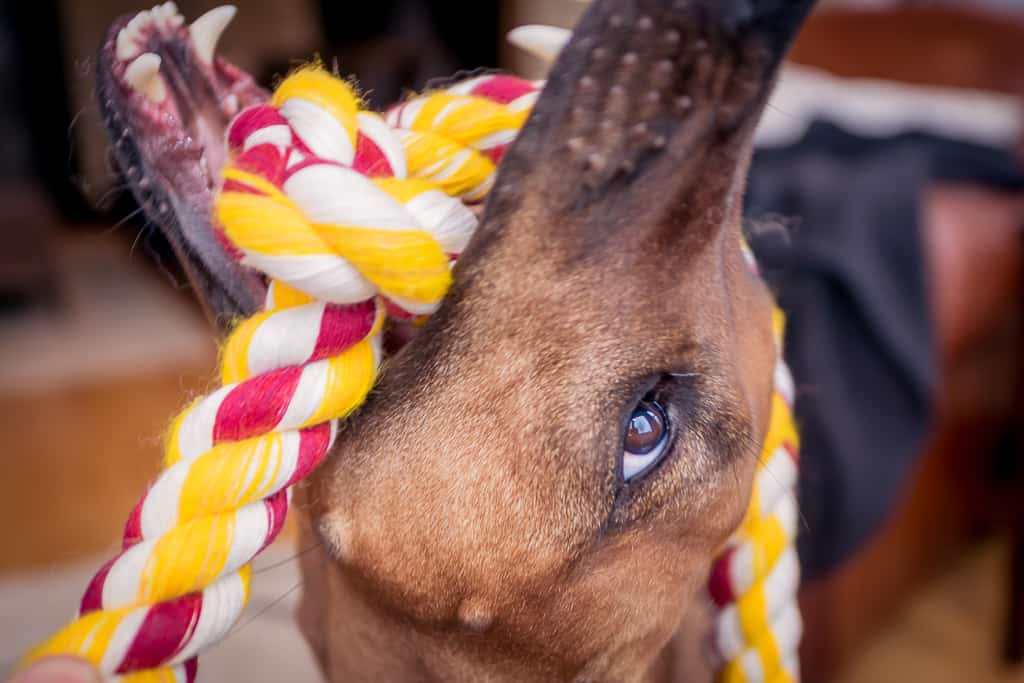 But Penny Mayhem quickly snagged a knot of her own
The best part of the huge rope is that it's impossible for one dog to easily control both sides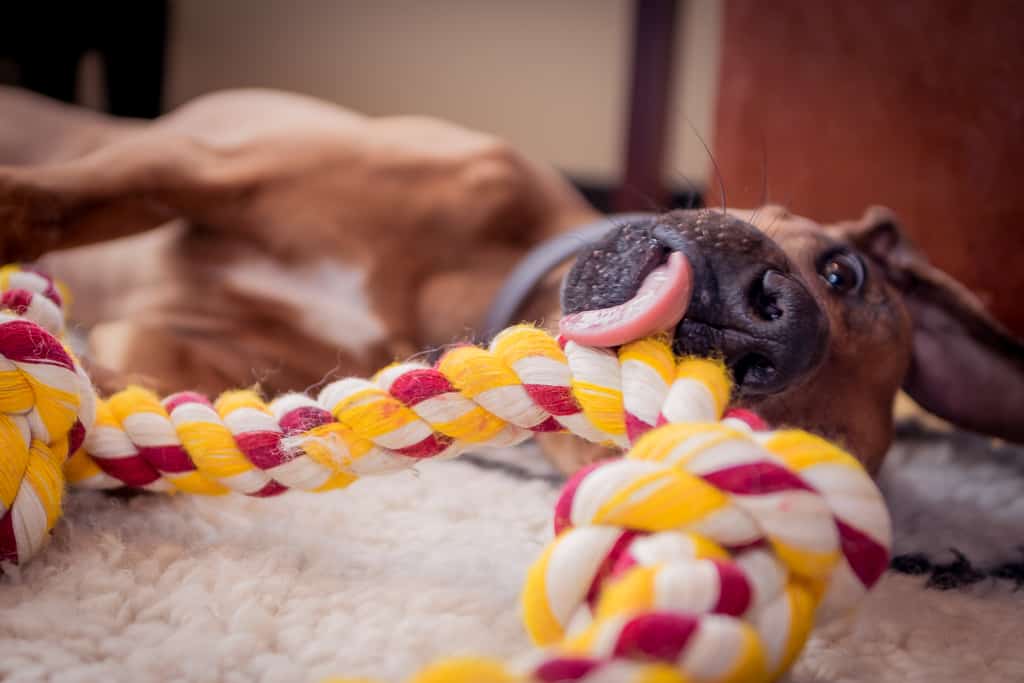 In fact, at one point the pups were each happily chomping on their own end of the rope. But where's the fun in a truce? A third party stepped into the fray…
Eko and Penny gamely united to wrest the rope back from my grasp
Which in turn reset their pitched battle for supremacy. I don't want to say Eko felt betrayed by my sabotage, but… Eko felt betrayed by my sabotage
"You madman! Why would you restart this war!?"
Normally I need an active hand to tire Eko and Penny out. I love ropes because the dogs do the job for me.
If you're looking for a new toy, ropes are cheap, fairly durable and a great way to exhaust your dog indoors on frigid winter days. Tug-of-war is also an excellent game for practicing the "leave it" command.
For the pups who always tug on my heart strings, a rope seems like a fitting Valentine's Day gift!