At
Petcentric.com
, we believe that life is better when people and pets get together.  I love sharing the stories of my adventures with Eko, but I also love to hear from other people about how their pets make their lives more fun.  I'm late posting, because today I hit the streets of Chicago with America's best cameraman, Andy, and our smooth sound guy, Ed, to ask people about the best part of life with a pet.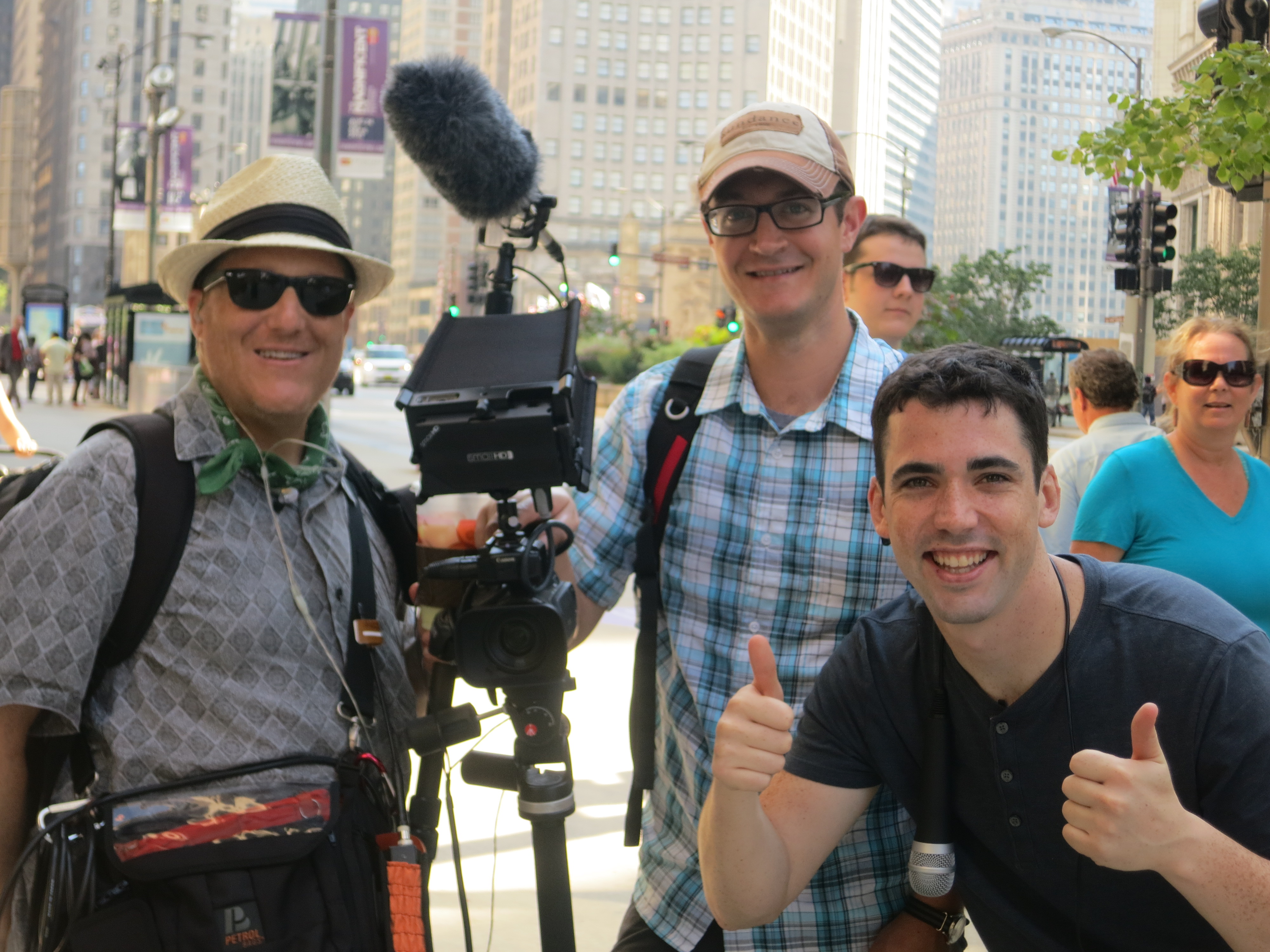 America's #1 (Pet) News Team!
We met some great people and had a blast listening to all the stories they shared with us.  I learned that one of the easiest ways to make someone smile is to ask them to tell you about their pet. Andy captured plenty of smiles and fun stories, and we may have even had a little fun asking people whether dogs or cats make the better pet.  There is a lot of footage to go through, but I should have the video up within the next couple weeks.  This Fall is election season, I wonder whether cats or dogs would win in a nation wide vote…maybe we'll find out soon?