Understandably, the question everyone's asked about my wedding is, "Were the dogs there?" Here's how that conversation went. "Emily, aren't you so excited for our wedding!?"
"Yes, so excited!"
"Me too! I can't wait for the dogs to pull our flower girl down the aisle on the custom chariot I'm building!"
"Wait, what…"
When it came to including the pups in our wedding ceremony I might have gotten slightly ahead of myself.
I imagined Penny up there next to Emily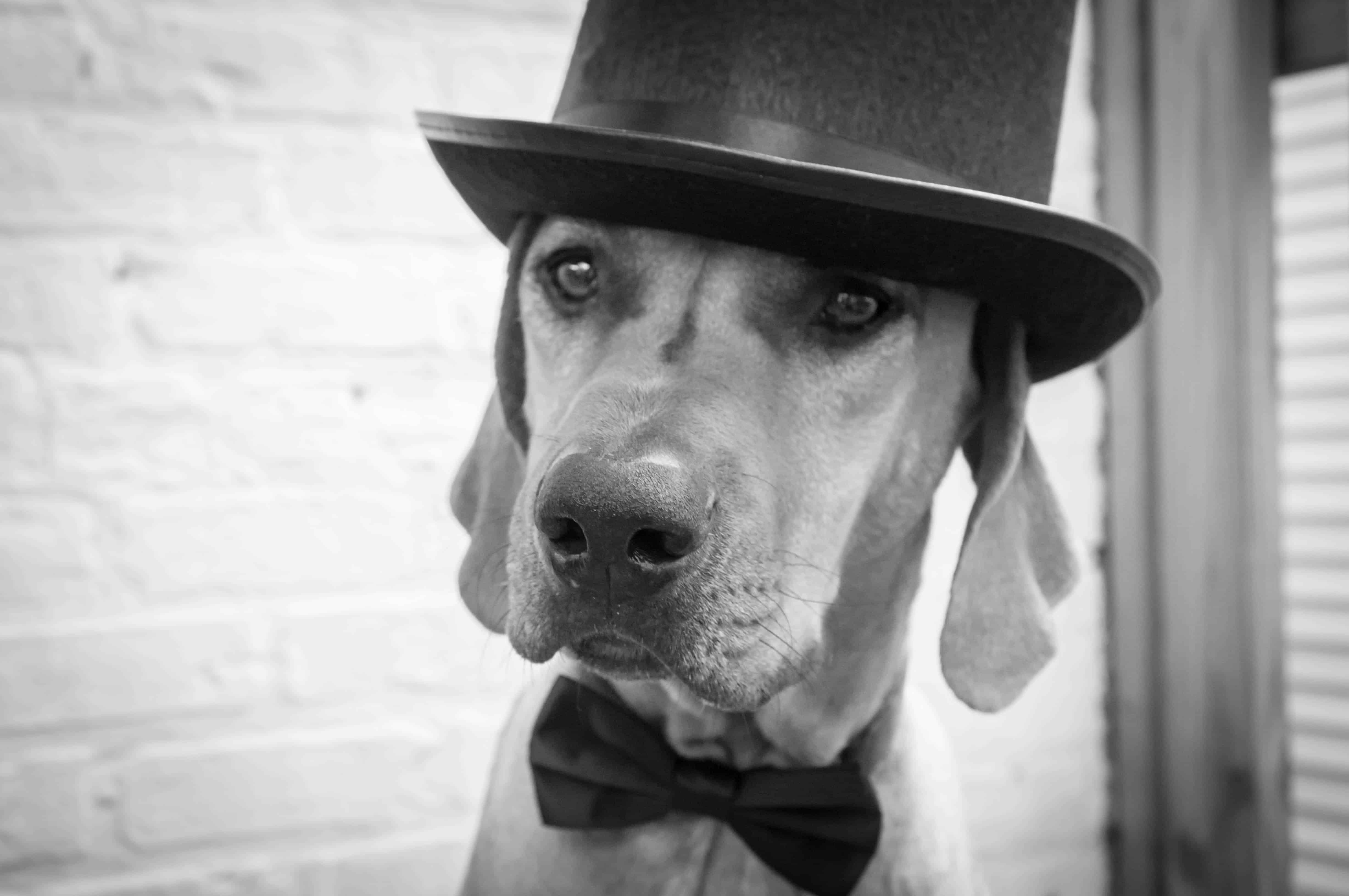 And a dapper Eko sitting by my side
They would of course escort us down the aisle in a coordinated stride
In truth, I knew trying to involve the dogs in the ceremony would be a herculean task on top of the already large challenge of planning the wedding. Emily and I were married in a renovated warehouse that doubles as a vintage/antique store. All I could imagine was Penny getting loose and destroying the place.
A bull in a china shop looks timid compared to Penny
Arranging for care/transportation of the pups was a logistical nightmare as well. Most importantly, I wanted to make sure the day was about Emily, not the pups. With that in mind I happily shelved my dreams of an Eko/Penny drawn chariot. That's not to say I abandoned the idea completely. Thanks to the incredible efforts of a family friend, we had time to squeeze in one quick cameo… I promise to share the full story once we get all of our photos from the day back. Trust me, it's worth the wait!