The drive from New Jersey to midtown Manhattan is less than twenty-five miles, but as any commuter can tell you, those might be the longest twenty-five miles on planet earth.  The trip through the Lincoln Tunnel wasn't as bad as expected, but the midtown traffic was worse.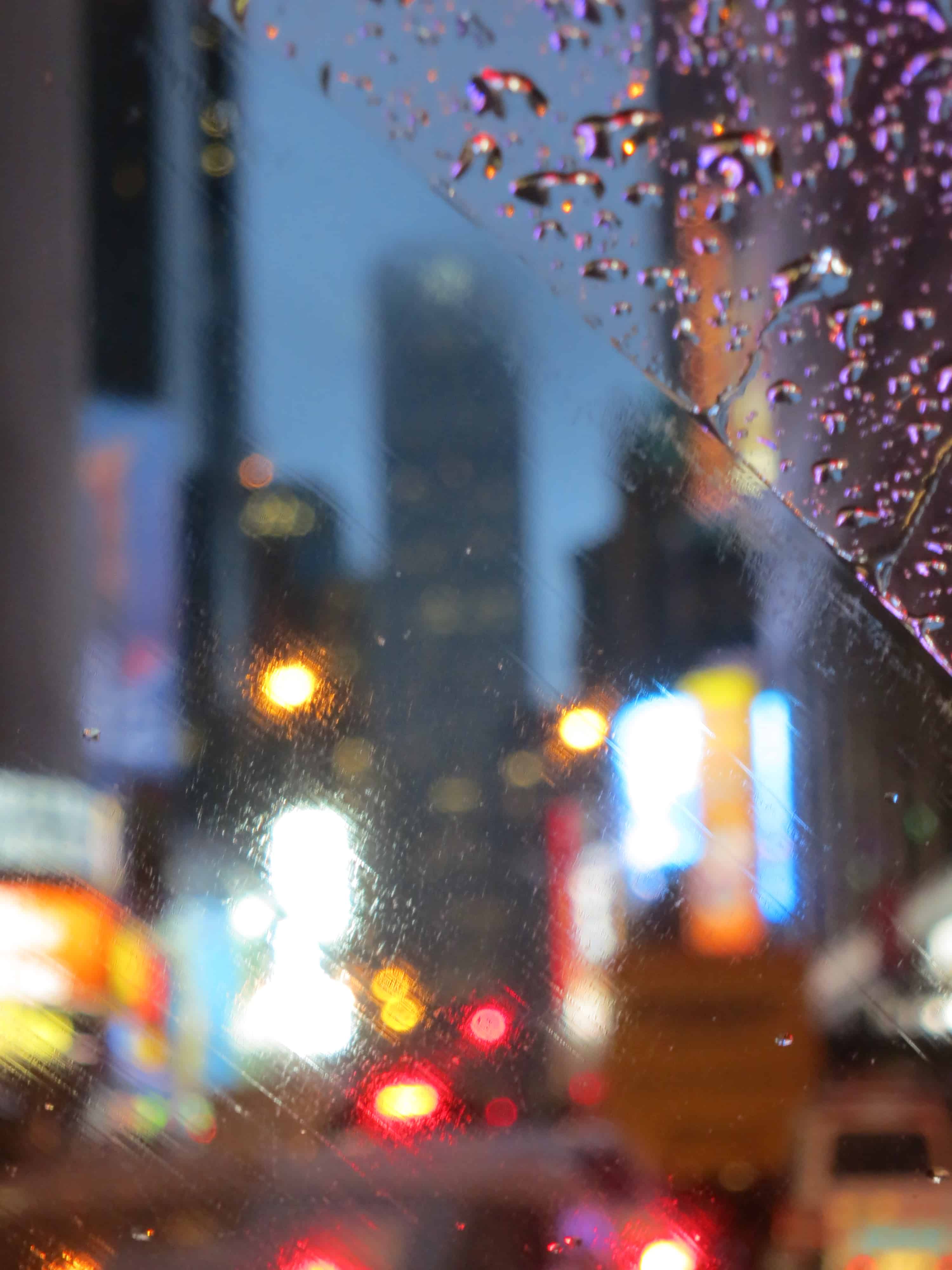 Neither rain, nor gridlock could keep us from our destination
With the streets looking more like a parking lot, I had plenty of time to snap a few photos.  Eventually though, we did make it to our destination – Hotel Sofitel – or HoSo, as Mr. Eko likes to call it.  Located just a few blocks from Times Square, the Sofitel offers a great central location to explore the city.  The Sofitel is a French outfit and the French are known dog lovers, so pets are welcome with open arms.
The hotel even gives you a "Pet In Room" sign to hang on your dog
Eko would not stop talking about how handsome the other dog in the room was
Eko says the "Pet In Room" sign is supposed to hang on the door, but we'll just agree to disagree on that one.  We're heading out for a walk now , but we would love to hear from some New Yorker's about their favorite pet-friendly spots to visit.  Even better, we could meet you there.
Let us know where we should go by leaving a comment here, shooting us an email at [email protected] or sending us a tweet @WillandEko.  Hope to see some of you out there!