If the Valentine's Day commercials were correct, love looks like  expensive jewelry, fancy dinners and as many roses as you can afford to buy. If the romantics are correct, love looks like a poem, a song or a thoughtful note. I enjoy a nice dinner and a sentimental card as much as the next person, but one of the things I appreciate most about dogs is that their love is not available for purchase or persuasion. Treats and kind words are important (obviously!) but dogs remind me love is best seen in the smaller and quieter moments of each day. Love looks like the sunrise over Lake Michigan after sneaking out for a run with Penny to make sure she still gets the attention she deserves. Love looks like a willingness to see the world through new eyes.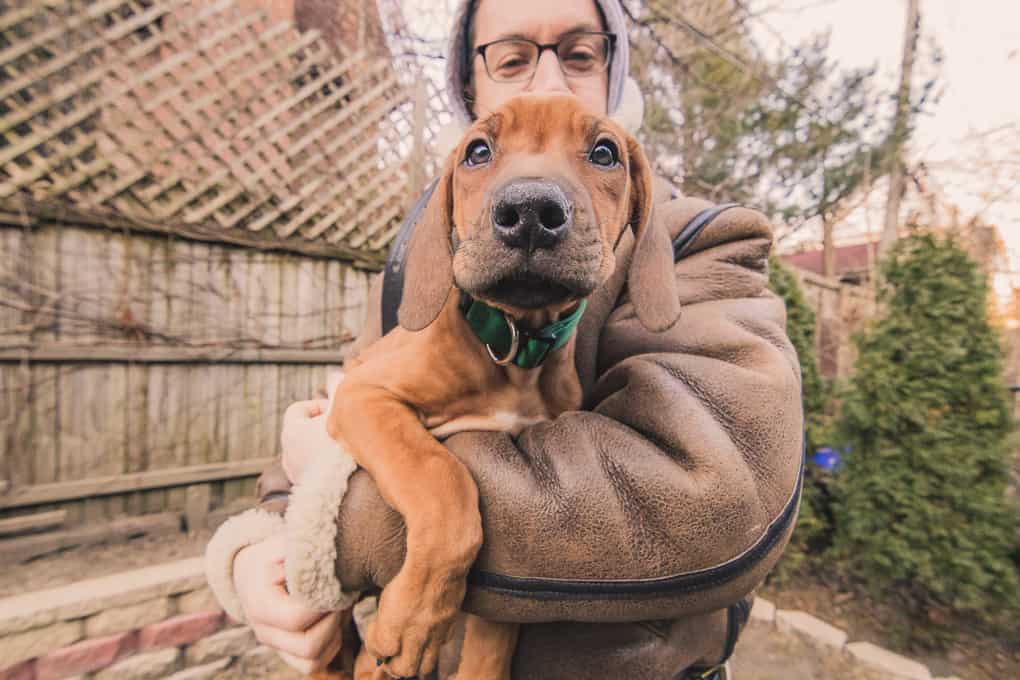 It looks like sharing a moment of reprieve during a tough work day.
It looks like being a bit scared of change but carrying on courageously nonetheless.
It looks like sharing the comfort that was once shared with you.
And perhaps most of all – it looks like your wife happily agreeing that puppy class qualifies as a pretty hot Valentine's Day date!
Advertisers and poets may give themselves the day off today*, but the world still needs love just as badly. It's not always easy to find – in yourself or in others – but luckily I've found we can always discover it through our dogs.
*Editor's Note: Due to an unfortunate misunderstanding, Cupid is also out of the office today.