We live in a world of nouns, defined by verbs. People, places and things defined by actions, occurrences and states of being. But I think to know someone you need to know the answer to not just "Who?" and "What?" but also "How?" It's a fun question I asked myself about Eko and Penny as I watched them play at the beach.
 How does Eko play? He plays with. 
Happiest when playing with me, or Penny or that crazy-smiling Weim in th background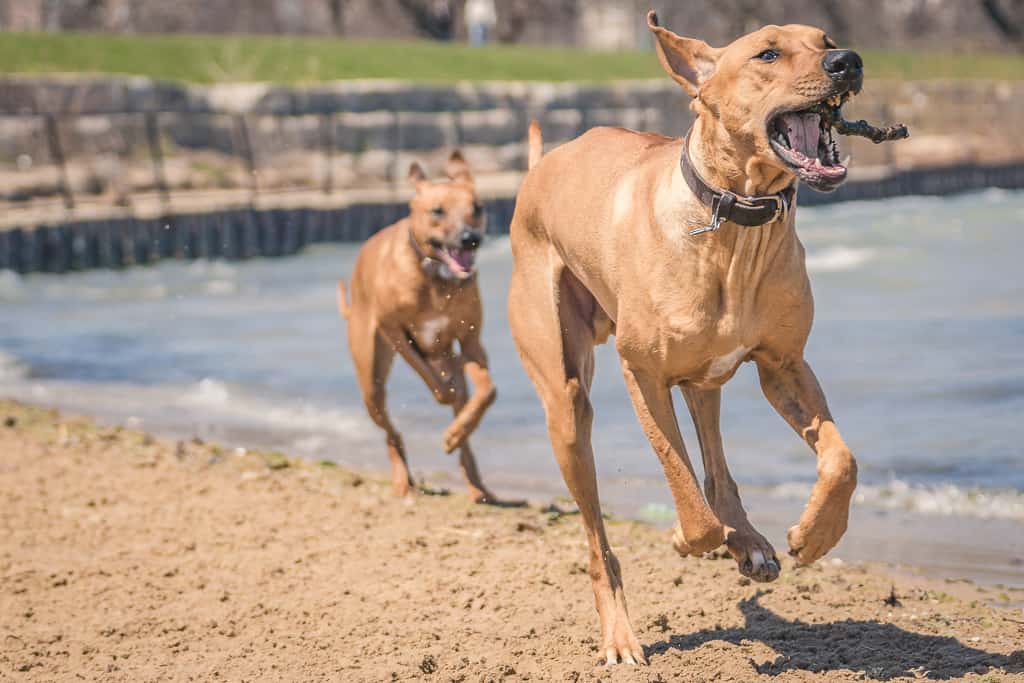 Left alone, Eko is easily bored. But give him someone to play with, and he couldn't be happier
How does Penny play? She plays despite.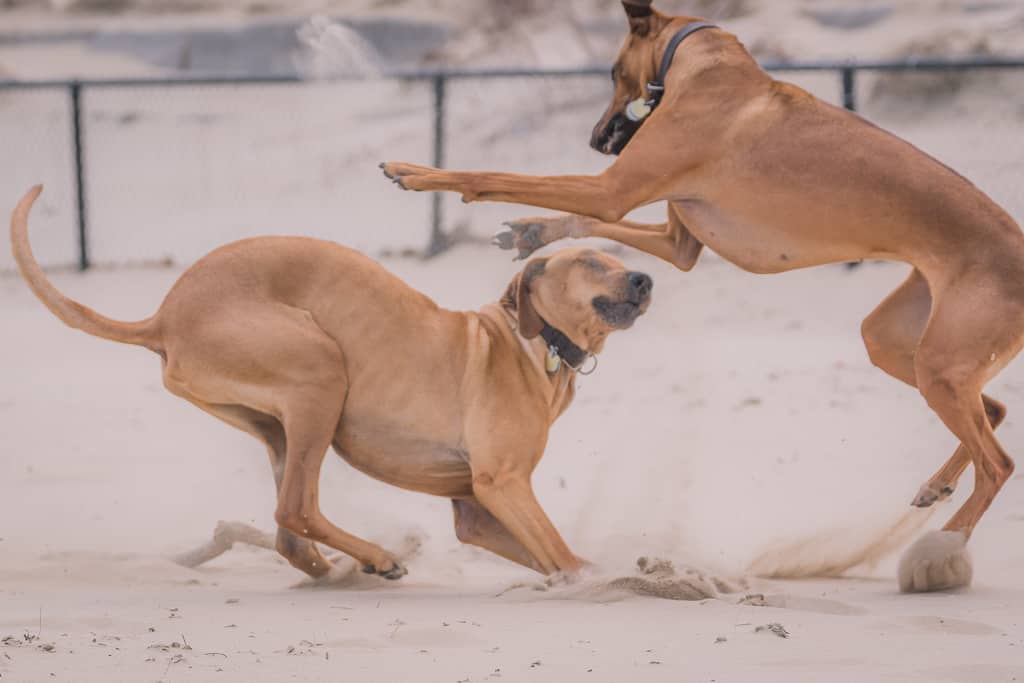 That is, she plays fearless 
Despite being diminutive, she gamely crashes into Eko
And despite whether Eko wants to play with her, she's mixing it up with him!
Despite her size, despite the weather, despite just about anything, Penny plays on.
To know Eko is to know the world with him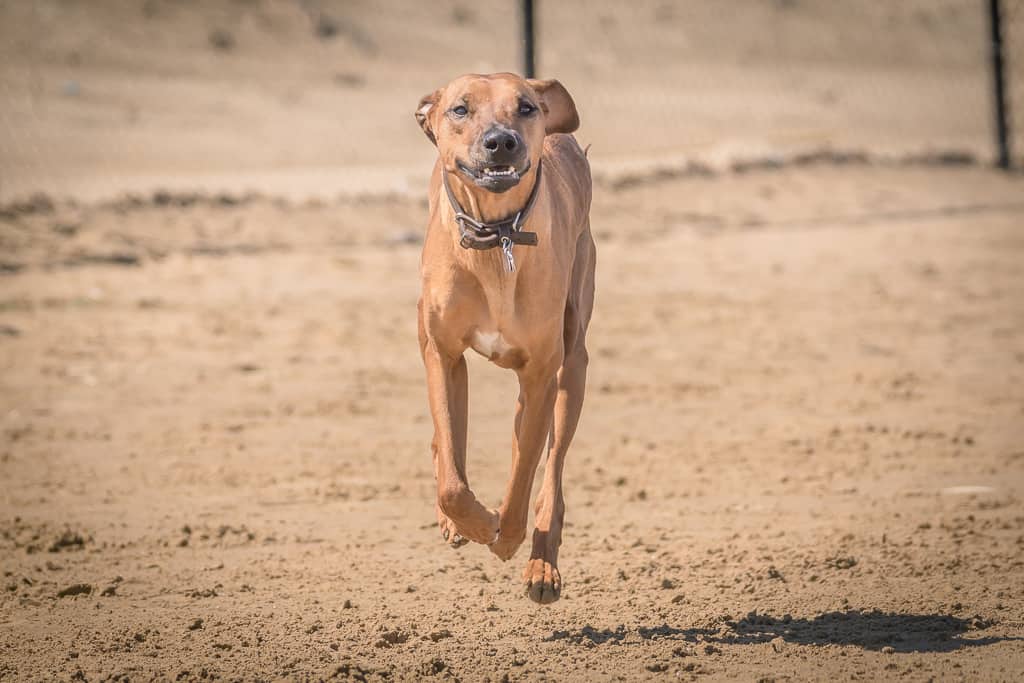 To know Penny is to know her despite the world
Penny drives us forward, while Eko keeps us together. Forward and together, a pretty good motto to live by!
What about you guys? If you had to pick a preposition most suited to your pet, what would it be?