Anyone with a pet knows you don't need words to get your point across. With an arsenal of whines/barks/grumbles/purrs and a limitless number of body wiggles, our pets can tell us just about everything. Our pets often ask us questions. "Can you feed me?" "Can you take me outside?" "Can you move your butt over so I can hop on the couch?" I'm fairly adept at speaking "Eko and Penny," but it did take me a while to understand one of Eko's more unique requests. It seemed to happen randomly. Eko would be well exercised and well fed, but he'd still mope about and whine. I'd find him standing or sitting in random places.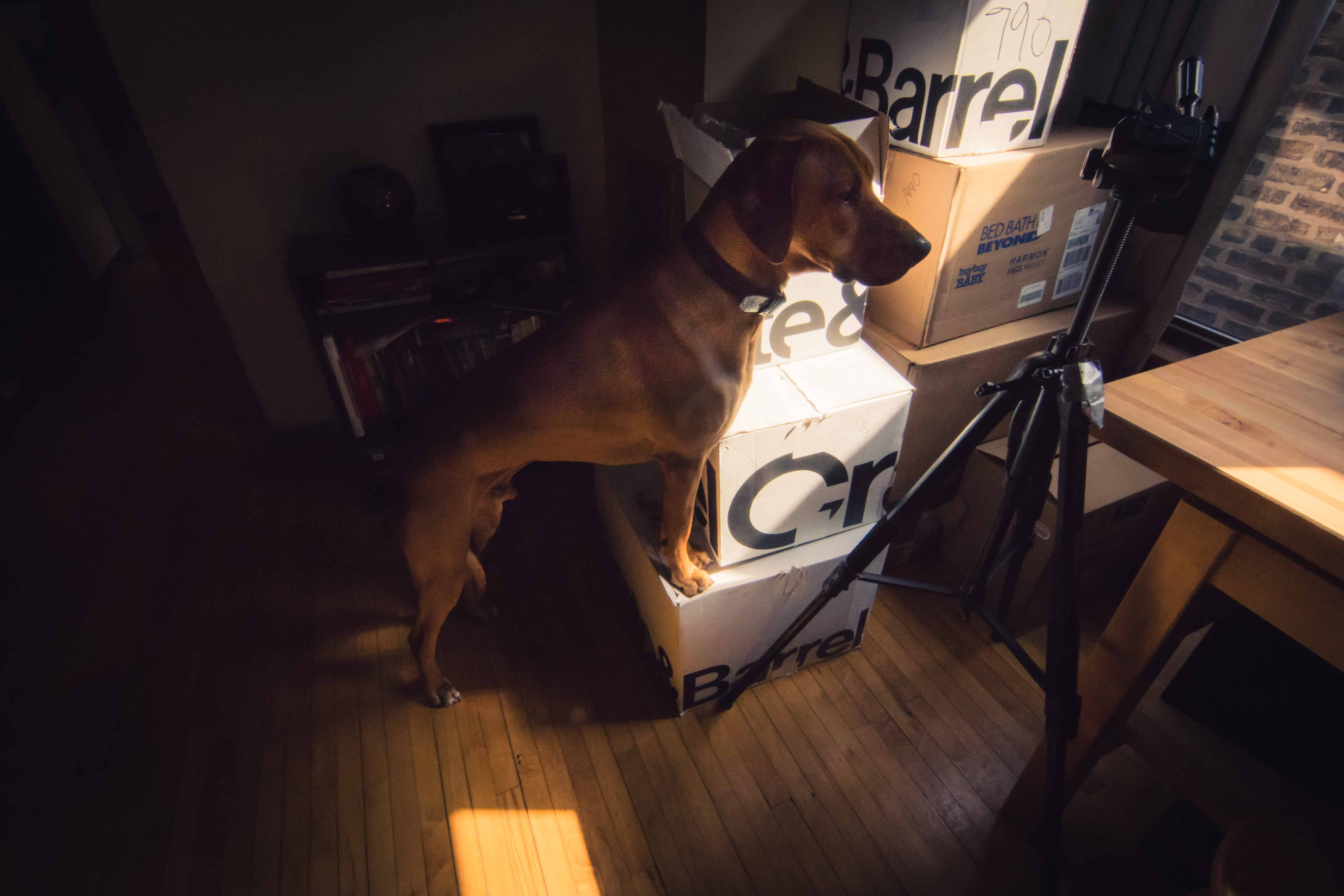 Is Eko whining because he didn't get enough wedding gifts?
Eventually I figured out Eko wasn't sitting in random places. He was sitting in sunny places. He was whining at me for more sun. Unfortunately, I'm still working on becoming master of the cosmos (give it time) so I can't quite tell the sun what to do. In the meantime, I let Eko out back to find a sunny spot.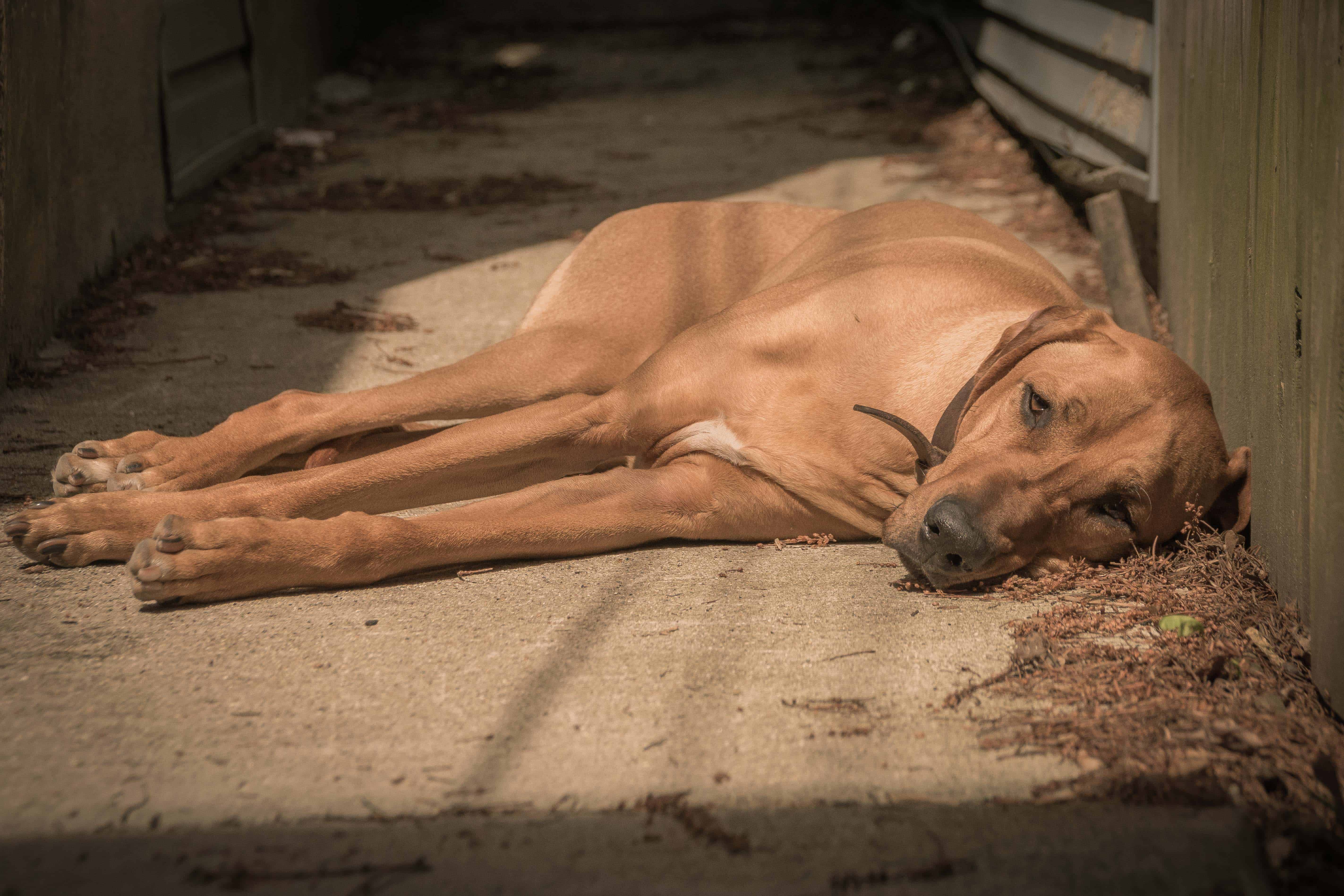 Sweet bliss
Eko loves the sun, but he also loves spending time with us. So to solve that problem, when I let him out to sunbathe he stands by the door and whines. Not to come in, but to ask us to come out with him.
And sometimes, his plan works!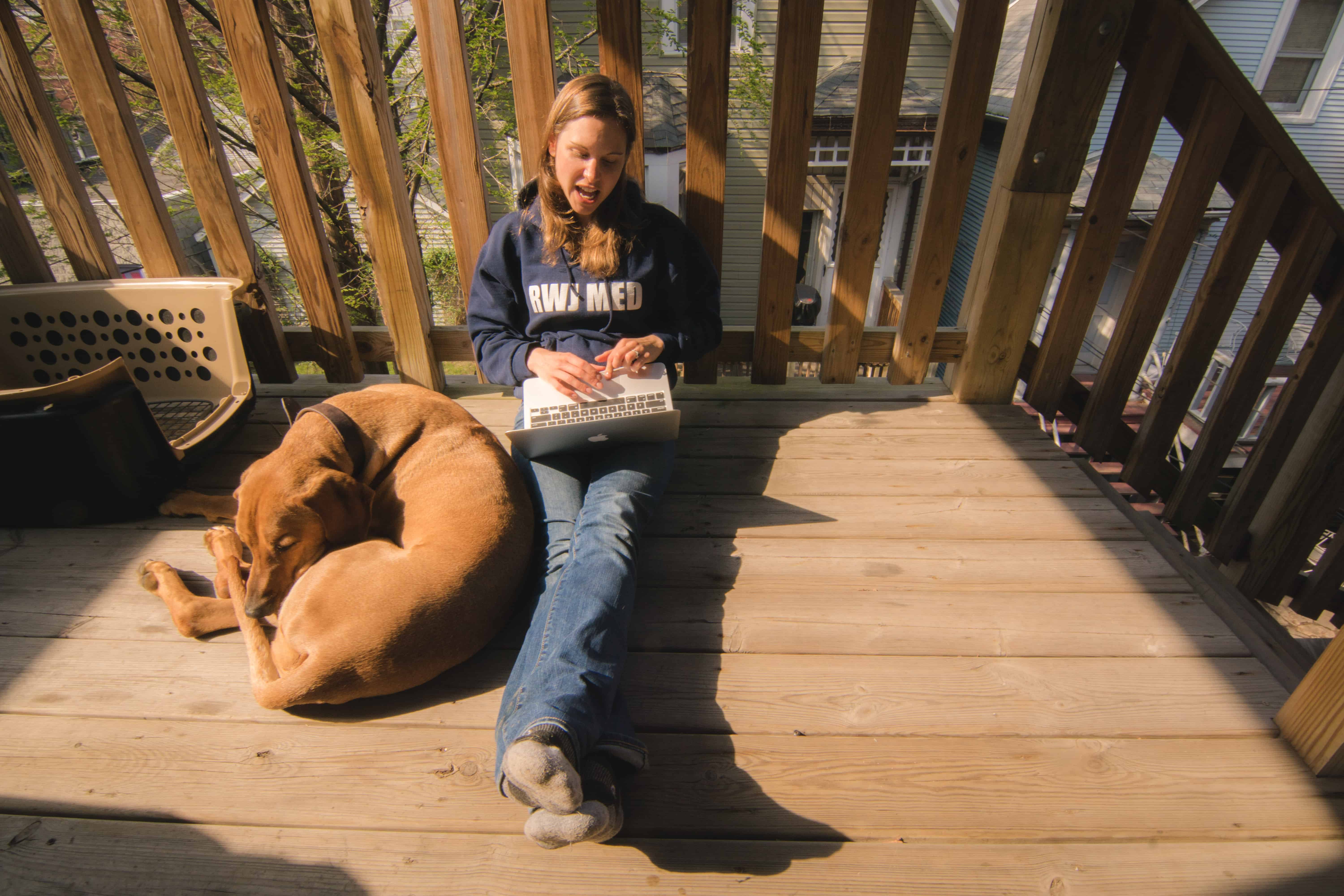 "Yeah, I know it's ridiculous, but Eko's finally quiet and it's actually really nice out" – Emily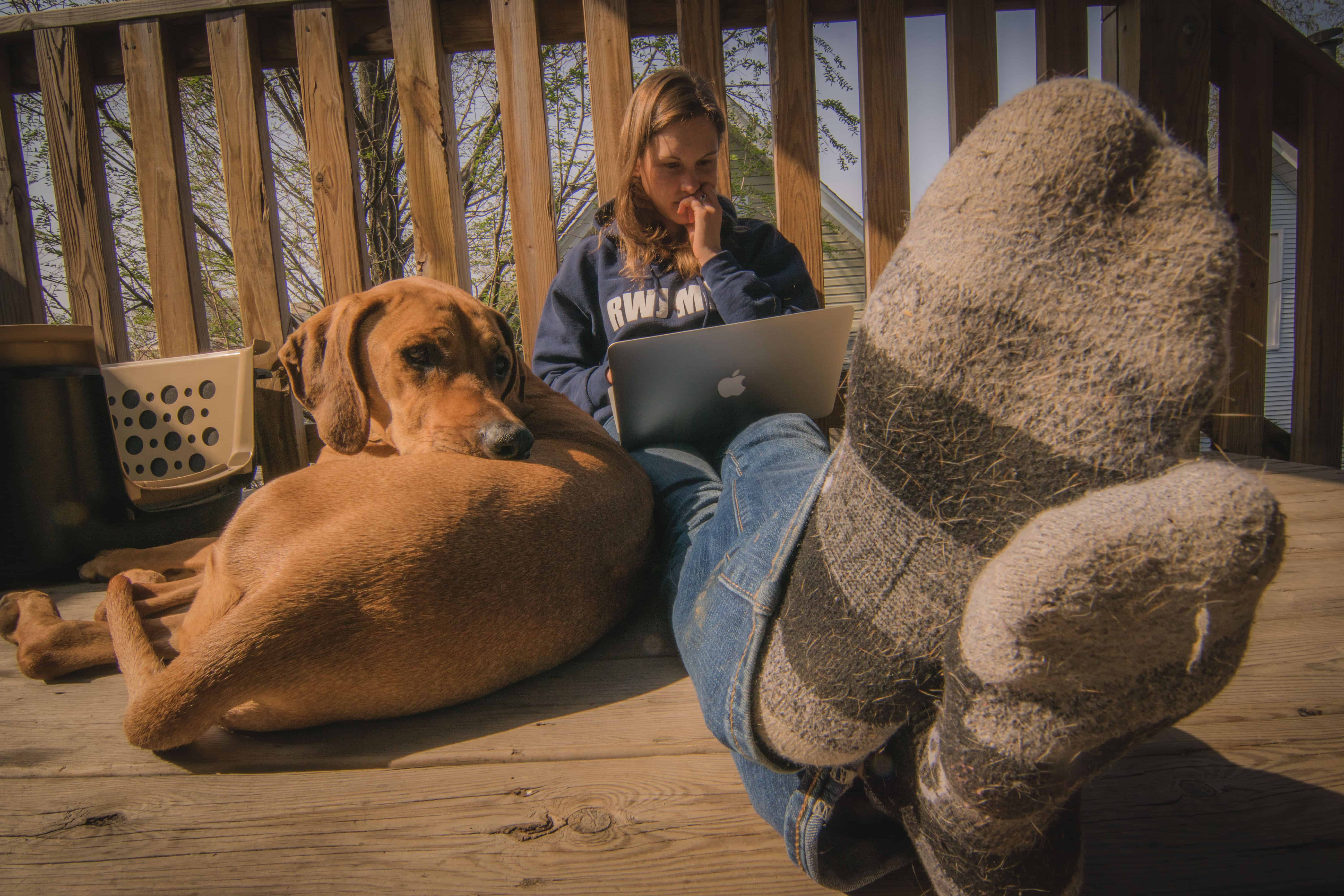 I think we're going to have to invest in some porch furniture 
Lounge chairs, definitely lounge chairs
The squeaky wheel gets the oil and the whiny dog gets the sun!
So, my dog asks me to sunbathe with him. I have a feeling Eko isn't the only pet with unique requests. What strange or unique things has your pet asked for?