For the past month and half I've written about 
my
loss,
my
grief and
my
struggle to live without Eko. But I am not alone. I have Emily, I have family, I have friends and I have so many people I connect with through the blog. I am also not alone in having difficulty adjusting to the emptiness. Penny never knew life without Eko. She tried to breastfeed from him on her first day home, and despite that mishap, they only grew closer from there.  Looking back, I'm pretty sure the longest Penny was ever apart from Eko was the day she was spayed. Even then she was sedated/anesthetized for most of that time. I was the Sun, Eko was the Earth and Penny was the Moon. They both orbited around me, but with Penny always in a tight orbit around her big brother.
Penny never once decided where to lay her head, she simply followed Eko and curled up with him.  Penny had never once been alone when I left the apartment. Penny always had her big brother to provide comfort, companionship and stability. When Eko died Penny's orbit flew wildly off course.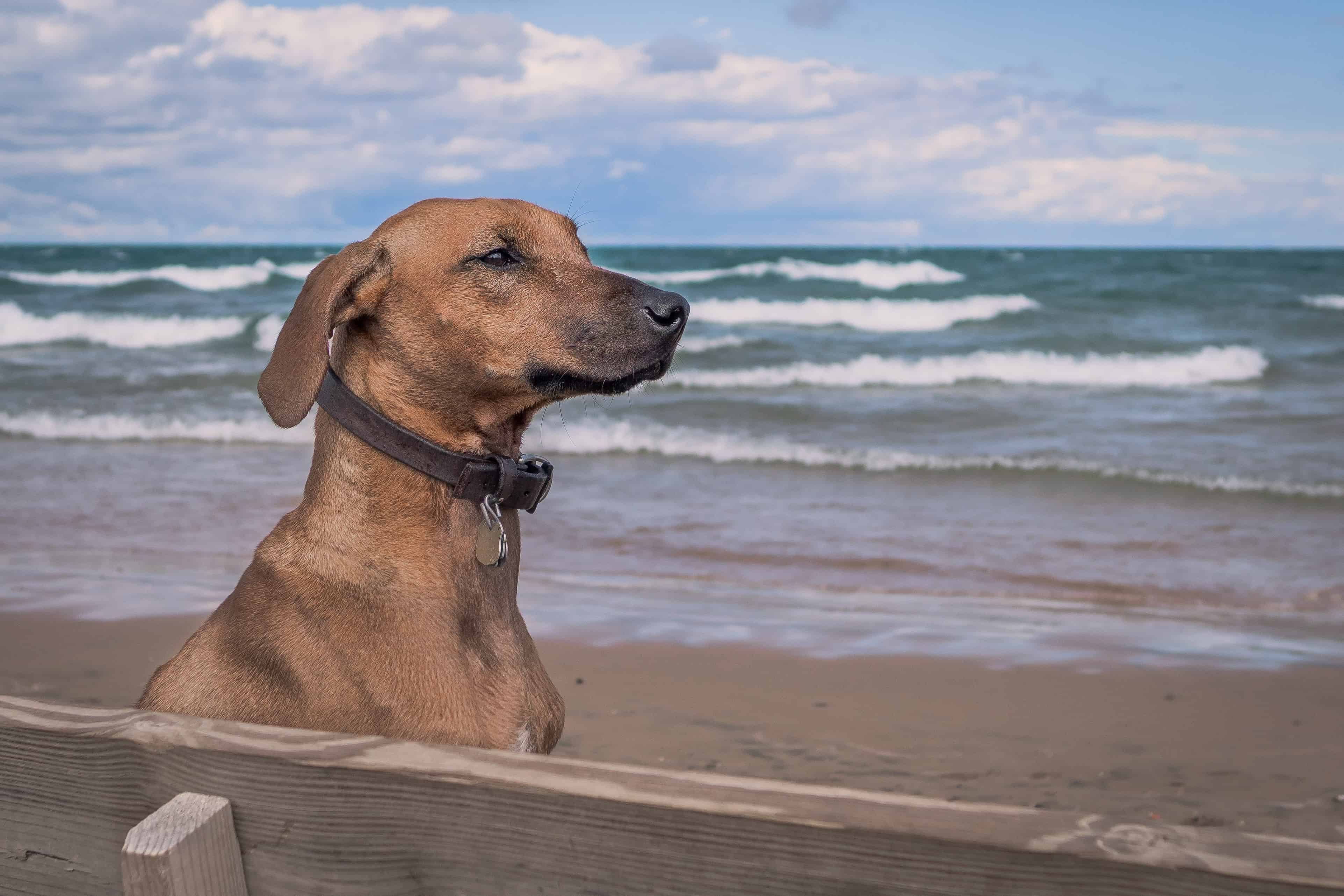 Without Eko to take her cues from, Penny had to relearn how to live each moment of the day. Waking alone, walking alone, eating alone and staying home alone were all new and confusing circumstances for Penny. Both Emily and I noticed Penny became much more restless and whiny without Eko around. Like me, Penny couldn't find much relief, so we settled for exhaustion as the closest substitute. In the first weeks after Eko died, Penny and I ran each other ragged. Not even a wild rainstorm slowed us down.
Like Lt. Dan in Forrest Gump
, Penny faced down the gale-
"You call this a storm!?"
The biting winds cleared the beach, but Penny and I stayed to run headfirst into the gusts. It felt like a small act of defiance against the world for having the audacity to carry on with Eko.
T
he storm passed
 and we had to carry on. I knew it was up to me not only to rebuild myself, but to help Penny rebuild herself and rebuild our relationship. I've increased the walks we take, the distances we run and the time we spend together outside. We're building a stronger bond and Penny's begun to reform her orbit around me, tighter than ever.
I think the other reason we spend so much time outside is because it's easier to carry on when we're in motion. The toughest times for Penny, like for me, are when we're home on the couch. Because as much as my girl loves to run wild, there was nothing that made her happier than curling up with her big brother.
In this regard I feel like Emily and I are poor substitutes, but we're doing our best to spoil Penny rotten.
It's common these days to hear Emily and I say to one another, "I would get up, but look how comfy she is!" In the end, keeping Penny warm and loved is always more important than whatever our reason for getting up was. Speaking of reasons for getting up, as I've said before,
Penny is mine
. I'm doing my best to return the favor by pouring all the love and devotion I can into each moment we spend together. We both lost so much when we lost Eko, but we're finding new ways to live, love and laugh. I can think of no better legacy for the pup who taught us to do each of those things so well.