Over the past week, Chicago weather has essentially taken a tour of all four seasons.  It's sixty degrees today, but just a couple days ago the ground was frozen and snow covered.  I knew the snow would be temporary, but I didn't know it would be THAT temporary.  Tramping through fresh snow is one of life's simple joys, but by the time we made it outside most of the snow had already been tracked through.  Luckily I knew one place where we were sure to find fresh snow – the beach!
"Hey Will, does the beach look different to you?"
At first, Eko was confused.  The gate to the beach wasn't the same, and the ground sure didn't look the same either.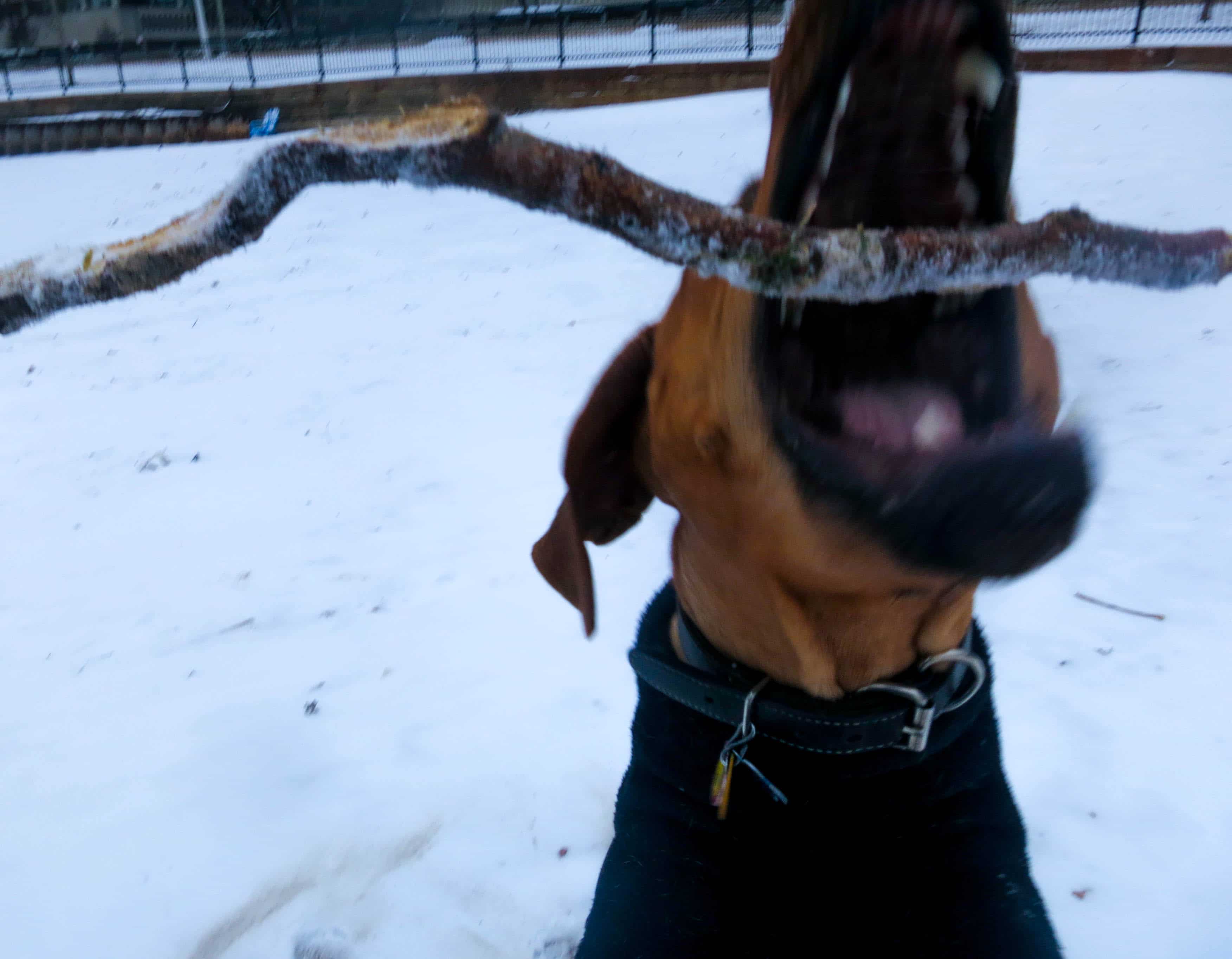 All questions were quickly discarded when I tossed Eko a stick.  Then it was game on.
Two of Eko's favorite activities – romping in the snow and romping in the sand – all rolled into one!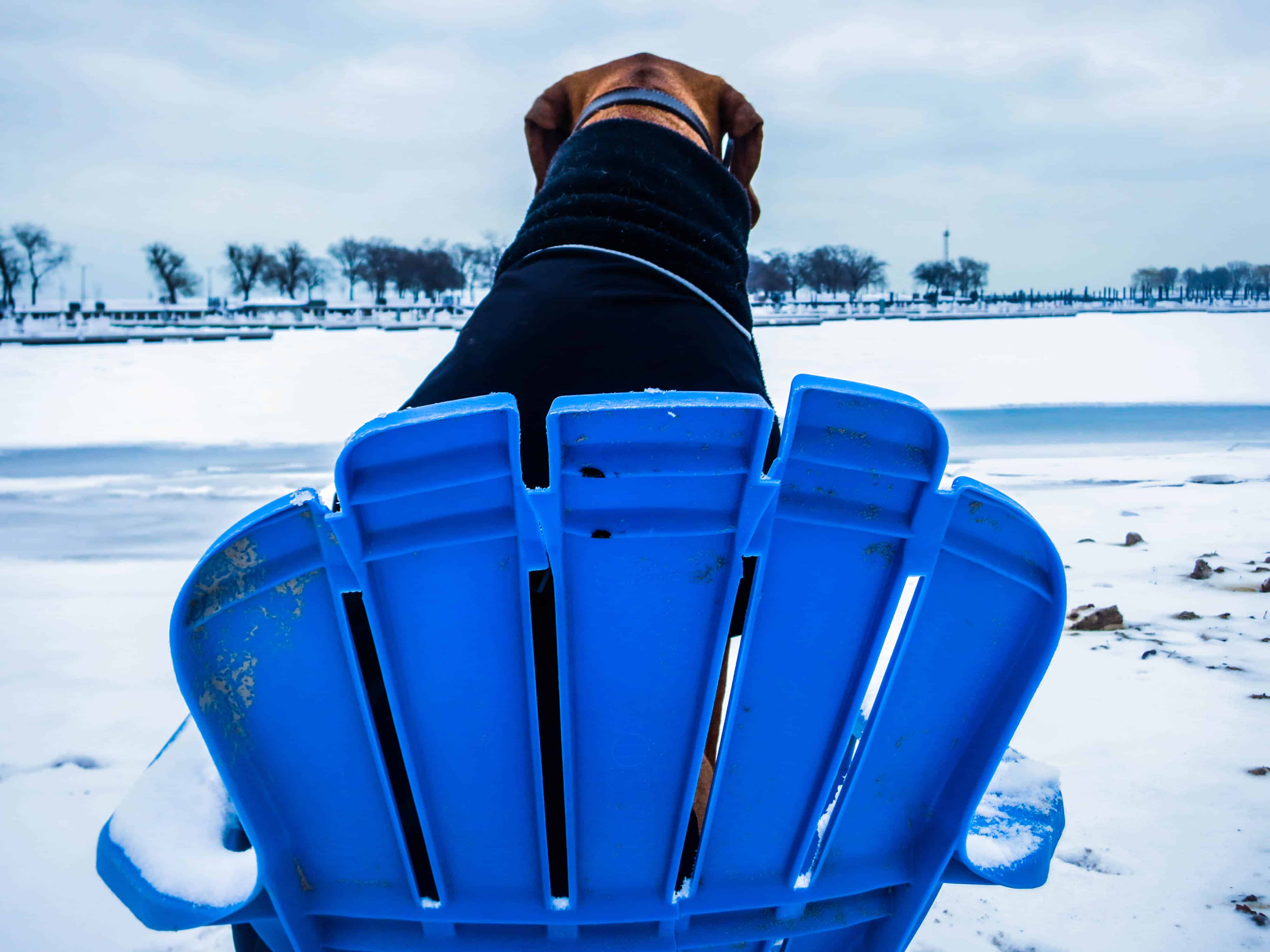 Nothing like relaxing at the beach, kicking off your boots and feeling the snow beneath your toes
I guess the moral of the story is that every day is a beach day if you make it one!