The
140th Westminster Dog Show
 starts tonight at 8pm Eastern on CNBC. I always get a kick out of watching the pups strut their stuff. But this year we're not just cheering for fun, we're cheering for big bucks!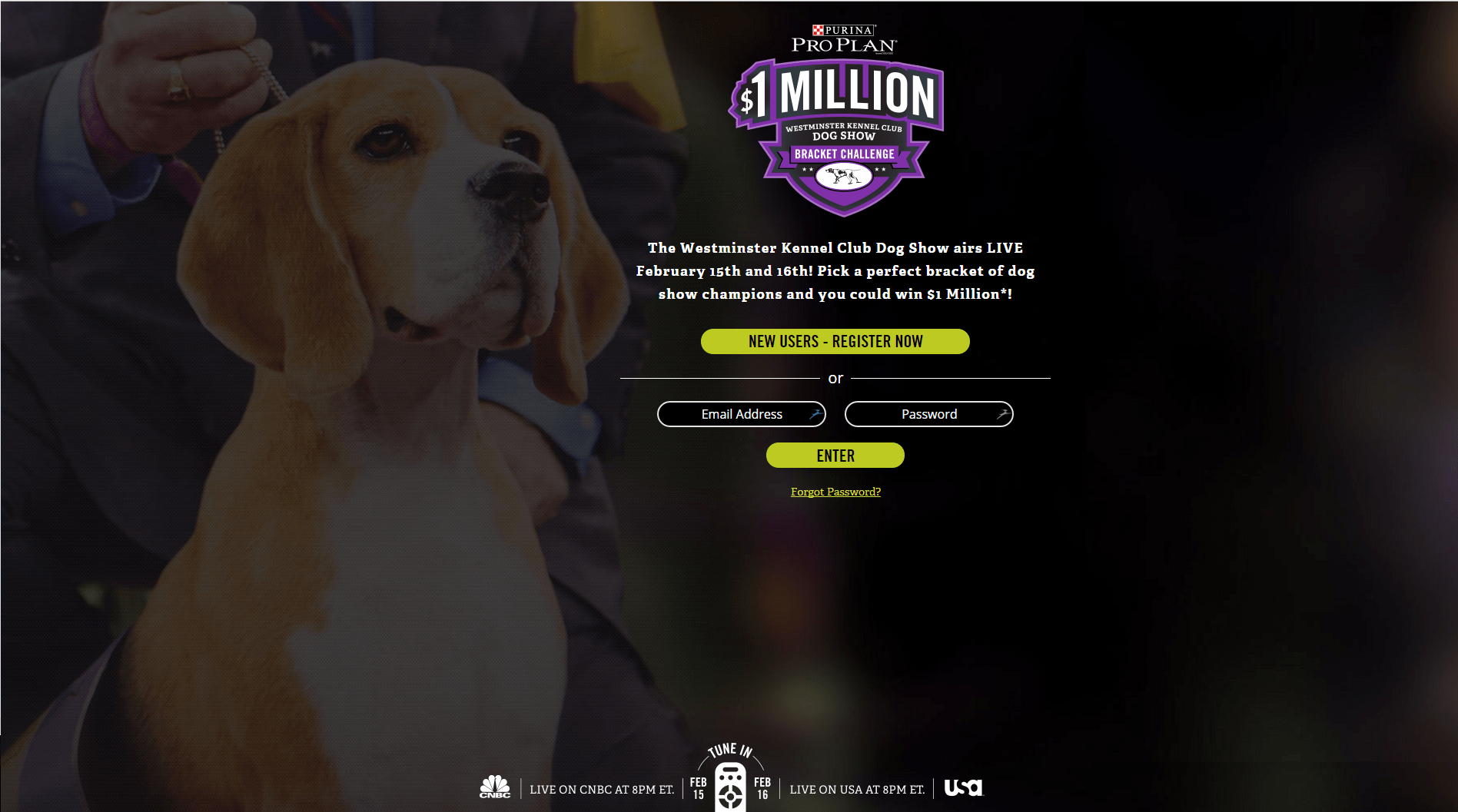 Purina Pro Plan is running a million dollar bracket challenge! You can sign up here
The game is simple. Just pick which pups you think will win each category and then pick which of those seven pups you think will win Best in Show. Pick a perfect bracket and you're in for a fat chunk of change!
Here's my "Zero Chance" bracket. All picks were made on the basis of dogs I like, which happens to strongly overlap with "dogs who never win." Don't bet with your heart like me and you'll have a much better shot of winning
That said, we're holding our breath, holding out hope the Ridgebacks could pull off the upset
Bracket entries are accepted up through 5pm Eastern today, so there's still time to enter. Also, let me know who you're rooting for. When the Ridgebacks get bounced from competition we'll need some other pups to cheer on.