I speak "dog" pretty fluently, especially when it comes to my pups. That said, I'm still trying to figure out the rules to one of their favorite games – chicken.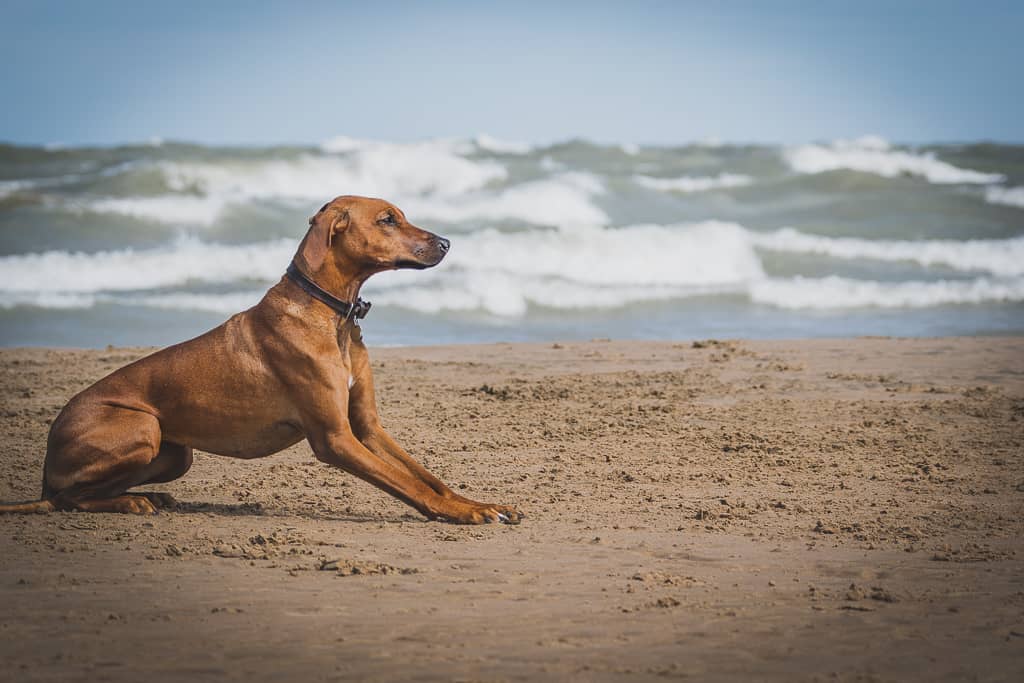 It usually begins with Penny coming to a standstill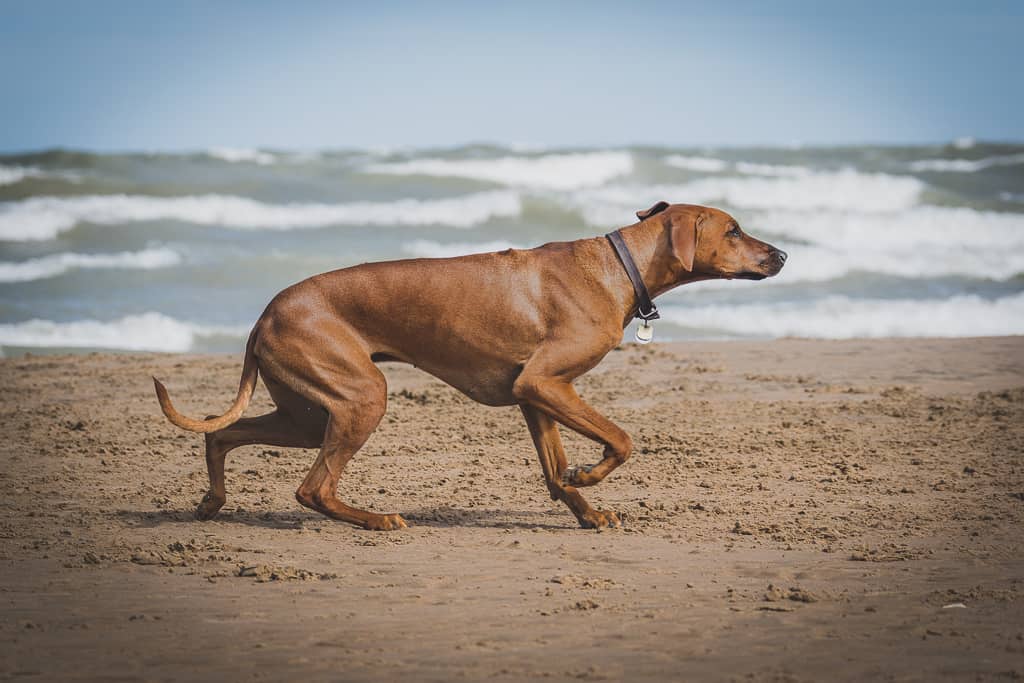 Then entering hunting mode. She pauses in her crouch, staring Eko down
Once Eko sees Penny, he also freezes
Then gives a mighty bounce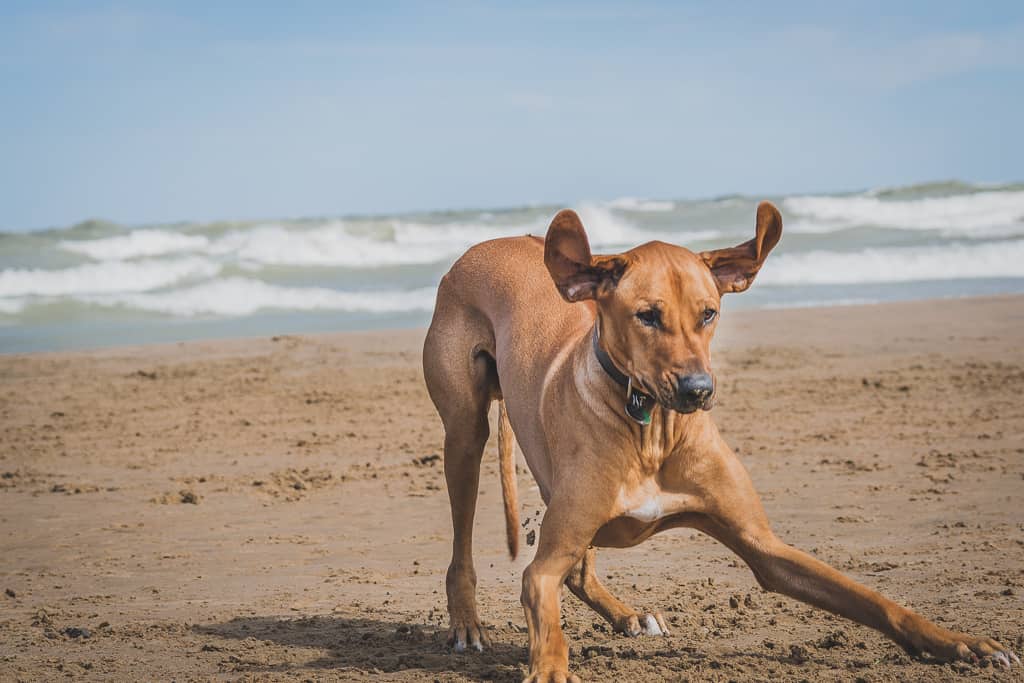 Which I like to call his "moose antlers" move
Then he freezes again and stares down Penny
Statuesque, she glares right back
Now here's the part I can't figure out. Sometimes they're frozen for half a second, other times they lock eyes for ten seconds. It's a combination of a staring-contest, a game of chicken, and an Wild West shootout. They both have the "Go ahead, make my day" Clint Eastwood feel.
Sometimes Eko makes the move, other times it's Penny. How it's decided who moves first still escapes me, but the result is always the same.
A high-flying, sand-tearing, all out romp!
I'm never quite sure who is the hunter and who is the hunted
Anyone else live with a gunslinger pup who likes to play this game? And does anyone have any theories about what decides which dog makes the first move?