A friend recently asked me why Eko does not have any plush toys.  Well, allow me to present Exhibit A.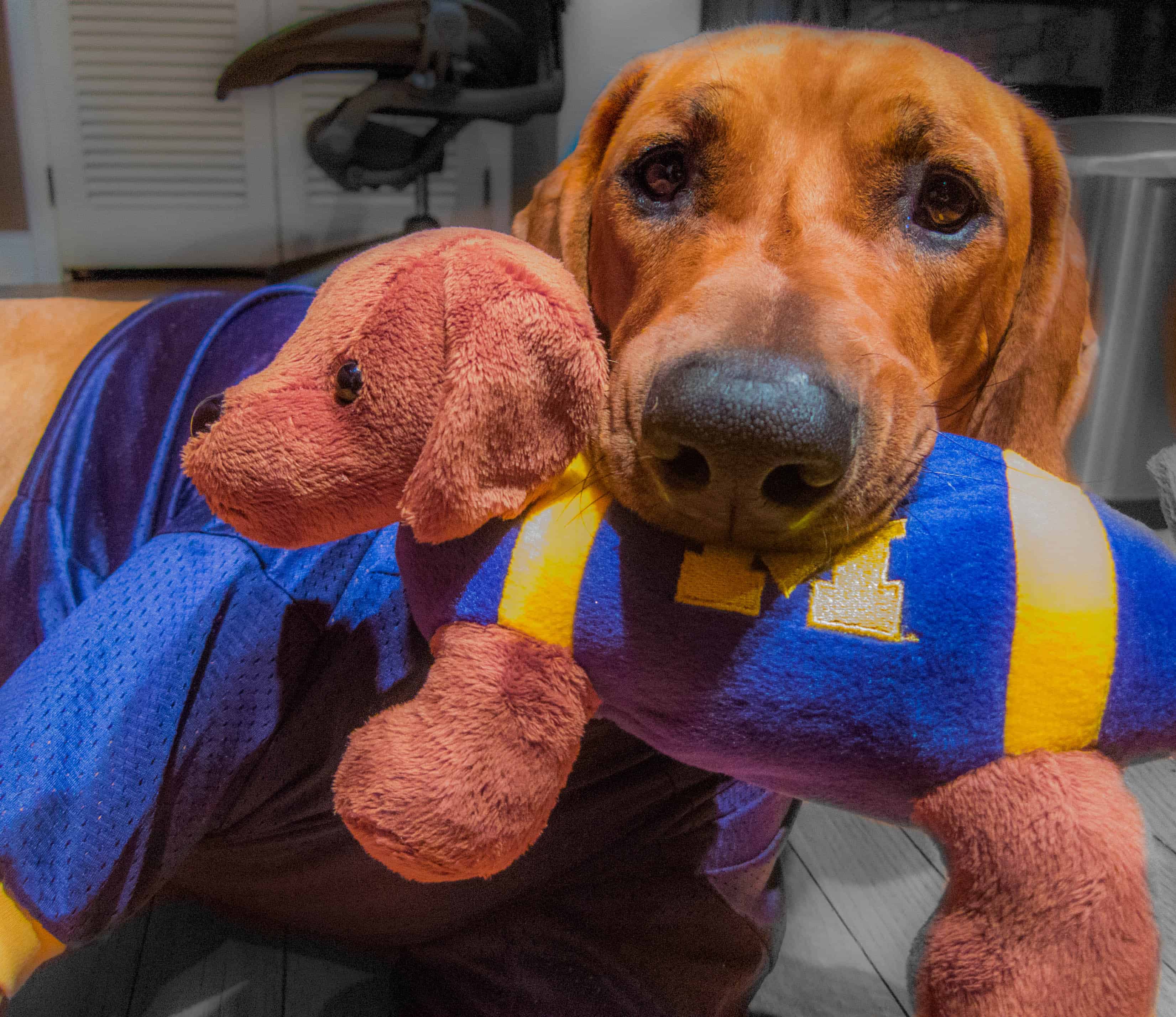 A new plush toy I gave to Eko.  Now let's see what it looked like ten minutes later…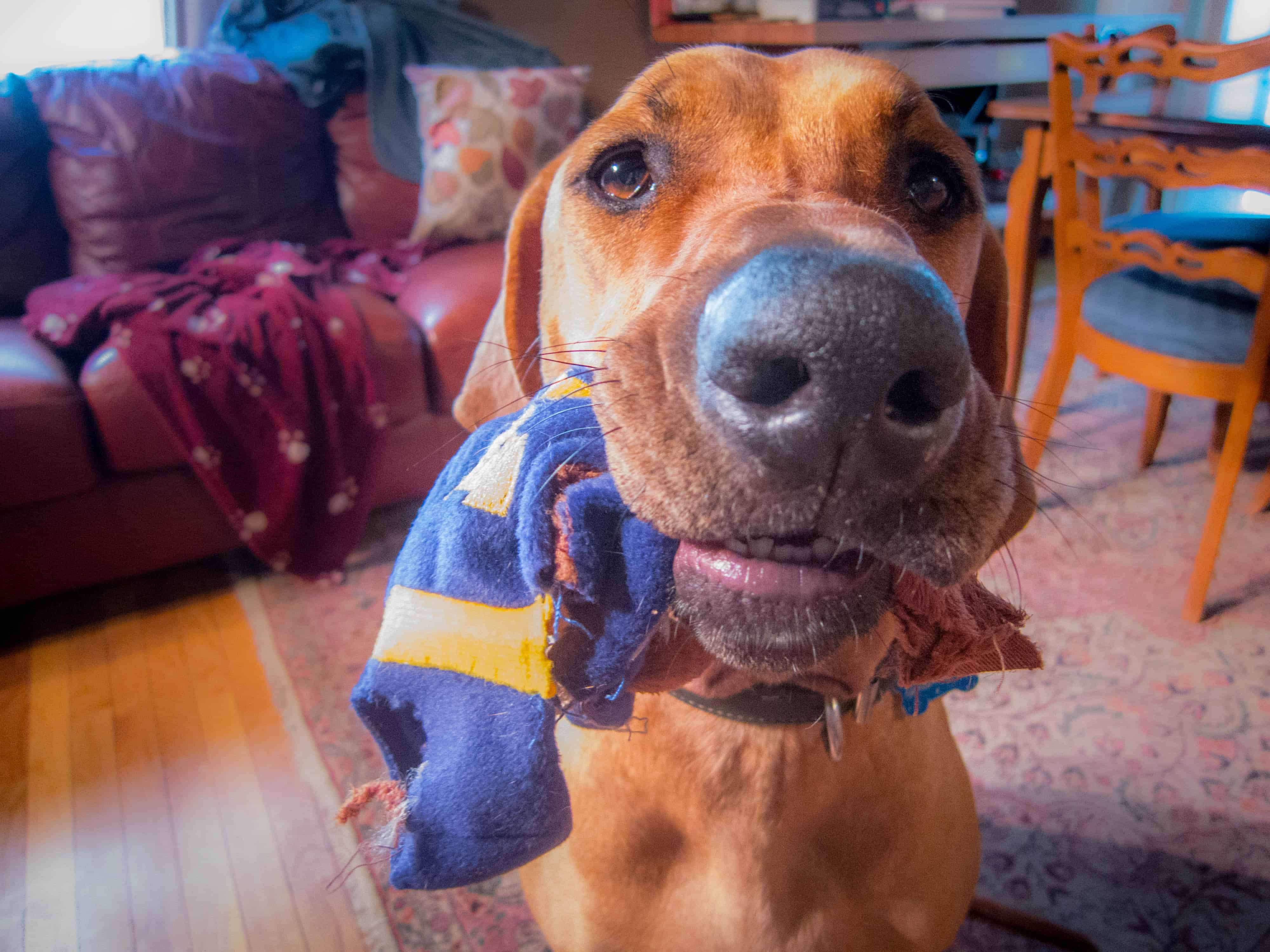 The little destroyer is pretty pleased with himself!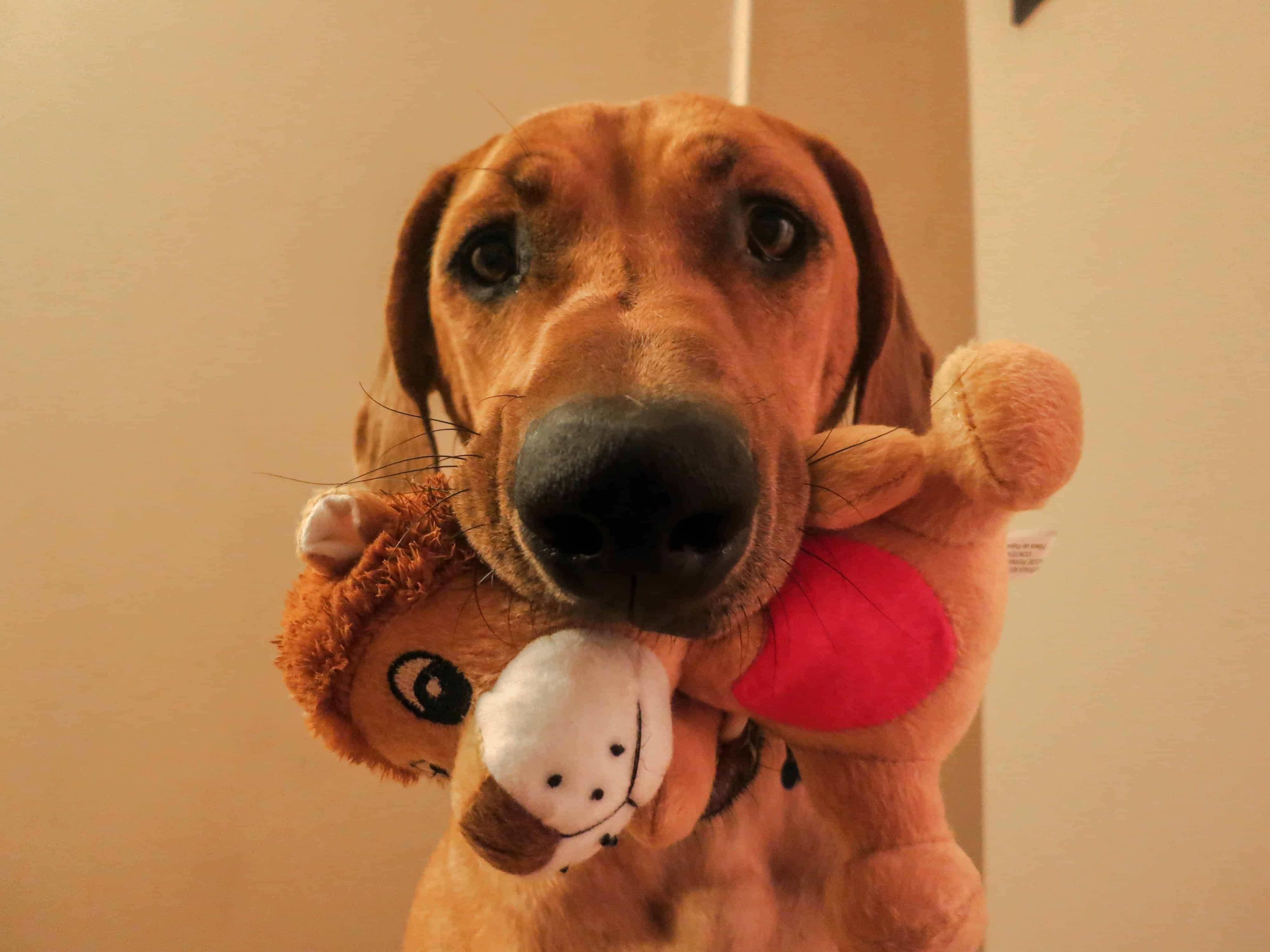 Exhibit B:  Let's see how did this fellow fared after ten minutes with Eko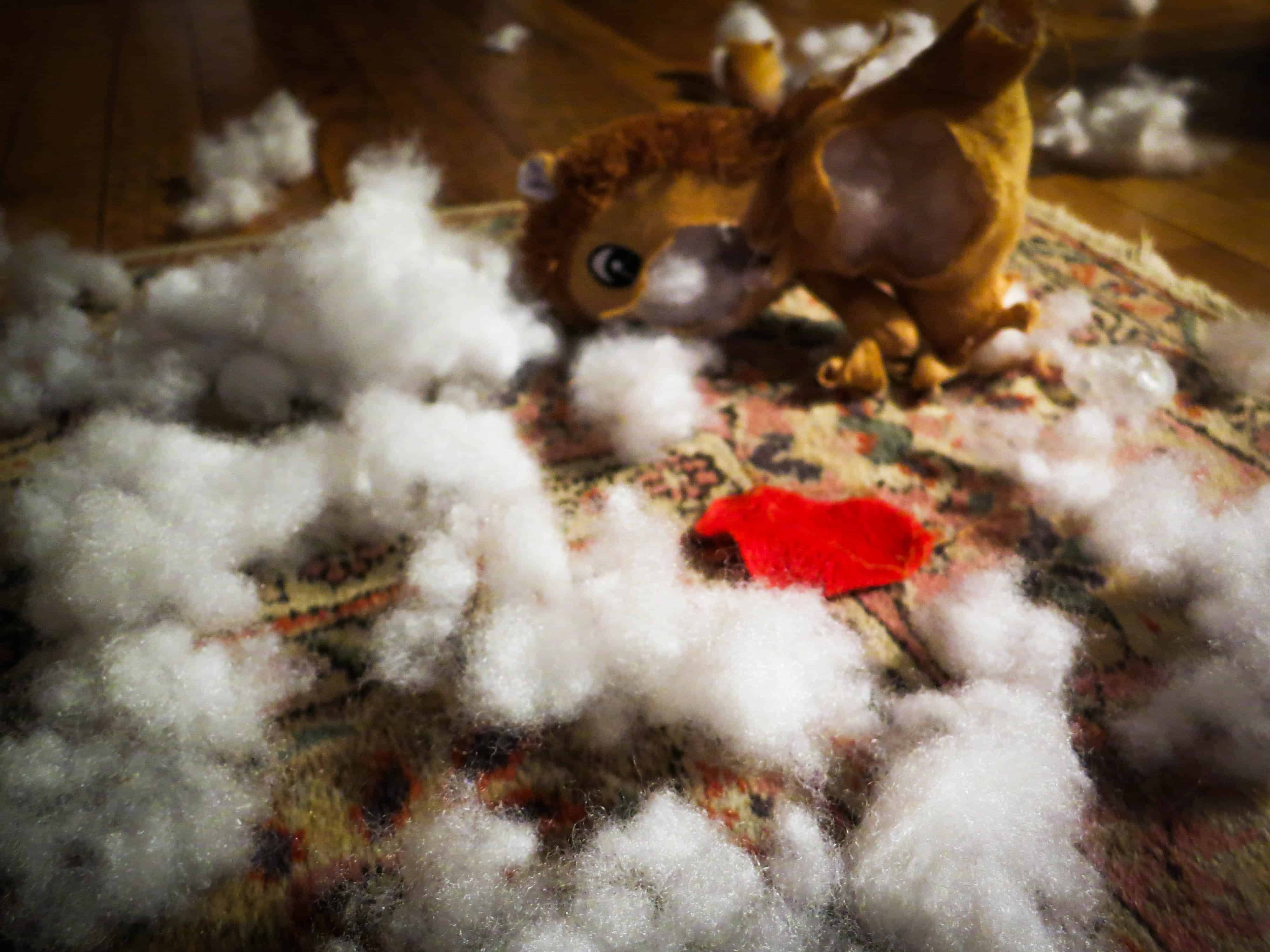 Well, Eko left him heartless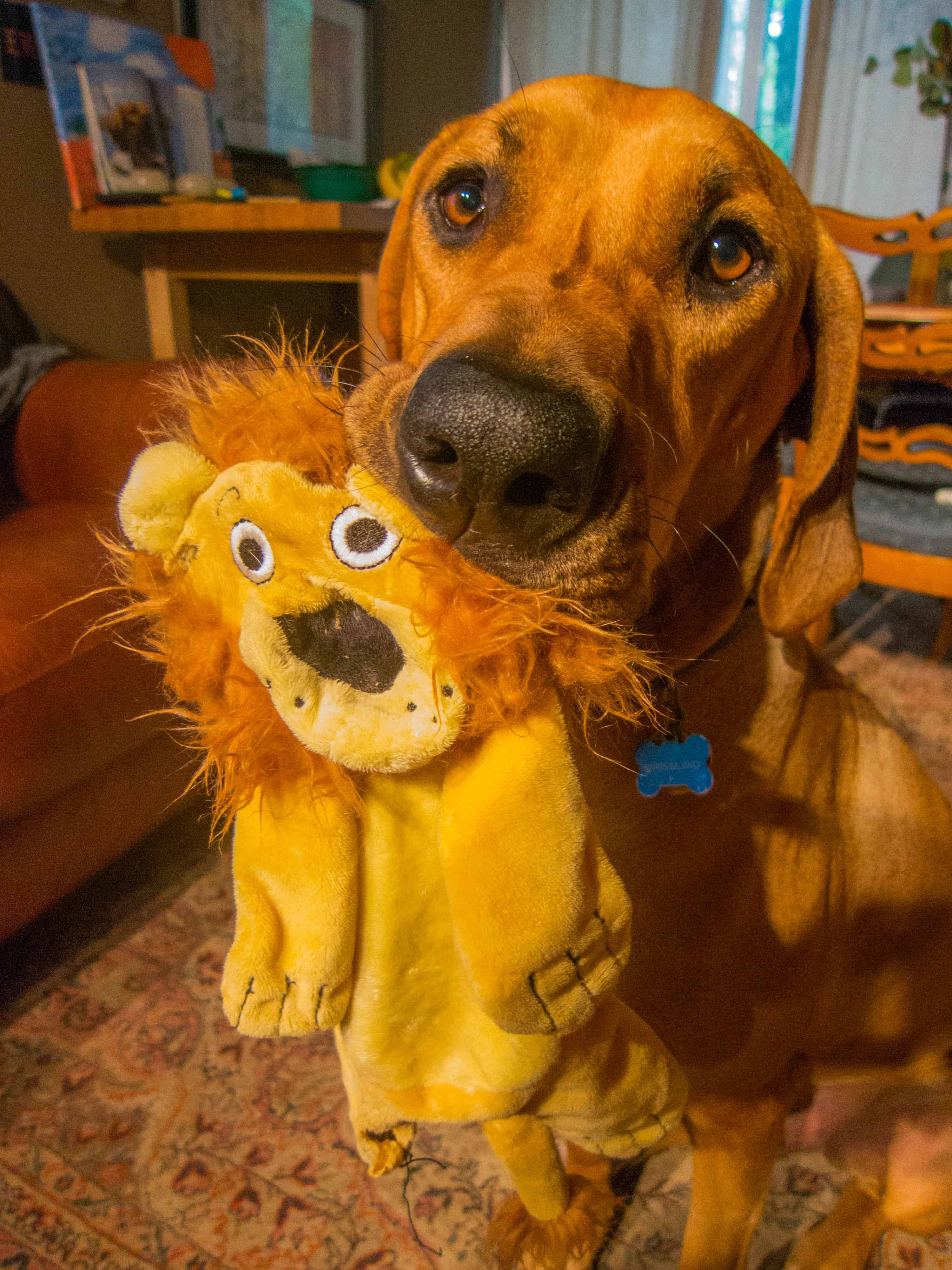 Exhibit C: I tried a stuff-less plush toy with a squeaker…
But Dr. Eko quickly performed emergency surgery to destroy the squeaker. And the toy
So to answer the question, Eko does in fact have plush toys, but only for about ten minutes at a time.  Hence why I only buy plush toys out of the bargain bin these days.
Anyone with a power-chewing pup had success with plush toys that last?  Eko loves them, but he loves them a bit more than my wallet can take at this rate!