Like many people, I am still slowly recovering from yesterday's food coma.  Every year I say I won't go back for that fifth plate of stuffing, but I can't help myself!  Stuffing is one of the best foods on the planet, but we only get to eat it once a year. Why is that?  But I digress… Shopping isn't really my thing, but I was in desperate need of a new desk chair, so I braved the Black Friday crowds to pick one up.  Not only did I get a great deal on the chair, but I also got the store to throw in an afternoon of entertainment for Eko at no extra charge!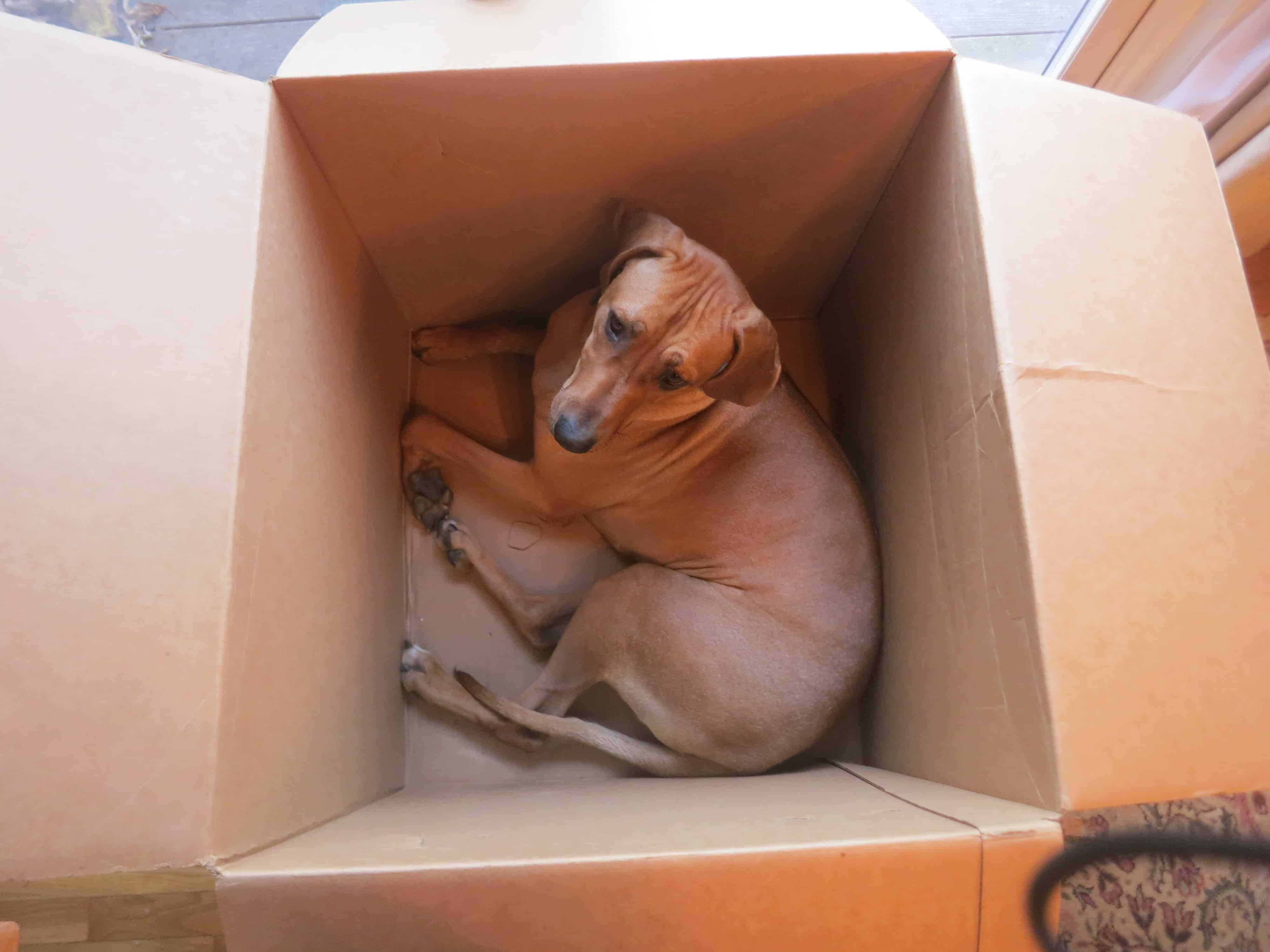 While assembling the chair, I noticed a distinct lack of a wet nose sniffing around the new purchase.  This is where I found Eko curled up
Eko keeping watch over Chicago from his fortified position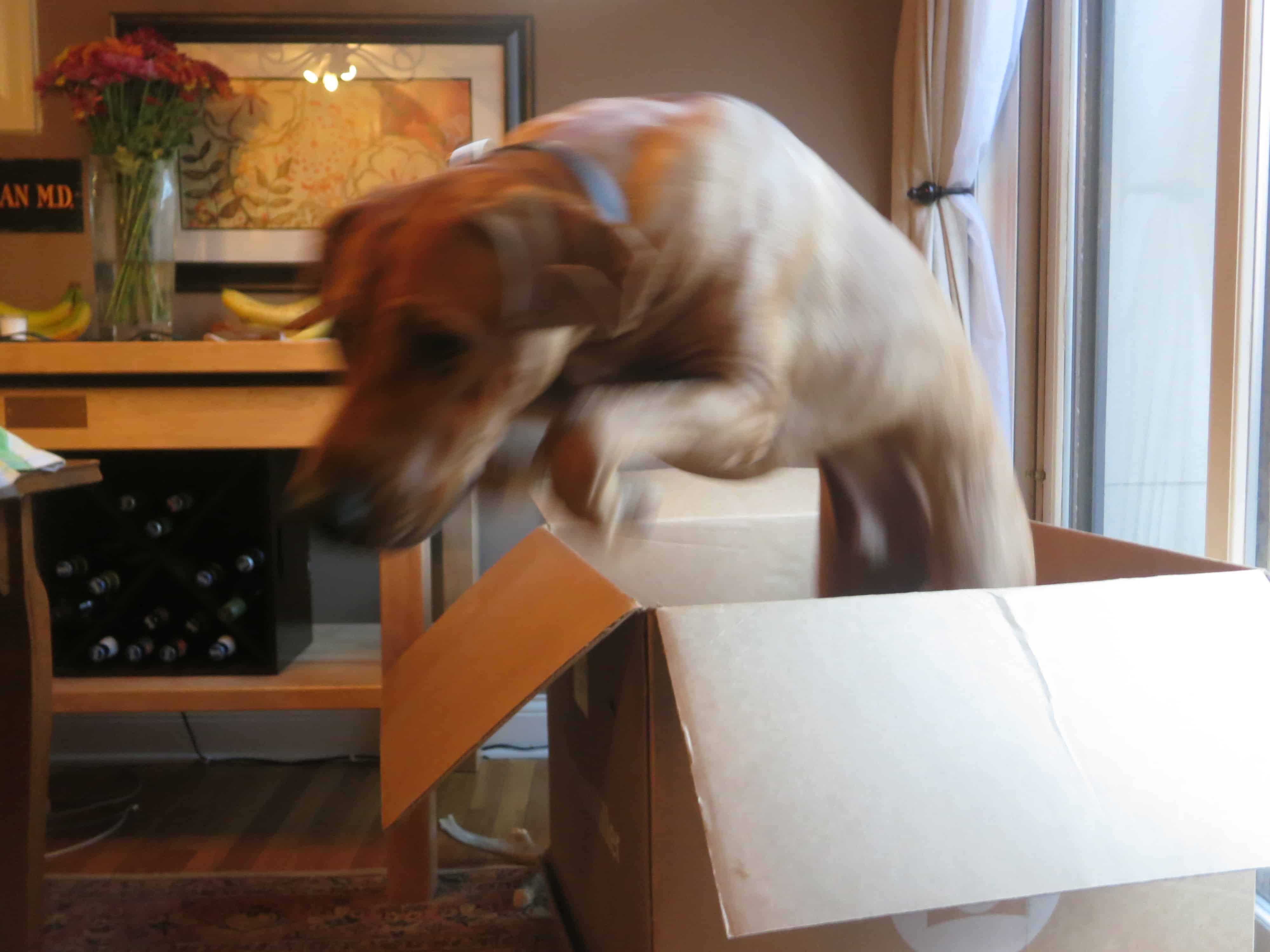 For those wondering about Eko's recovery – he is feeling great!
I have a new chair and Eko has a new fortress – not too shabby.  While Eko goes about demolishing his cardboard empire, I will sift through our video from last weekend's tailgate.  Hope everyone had a great holiday and enjoys the weekend.  And if you do any Black Friday shopping, remember to save the cardboard for your pet!