Eko and I have hosted a number of pups in the apartment since we moved to Chicago.  My mom's dog, Scout, was first.  Next we hosted Eko's old pal Riley. And most recently we had my brother and his pup Dutch in town for a visit.
It took a day for the pup-cousins to settle down, but they got along great and were happy to share the couch together
In fact, before my brother left it was a veritable snuggle-fest.  But just behind the couch lurked another figure…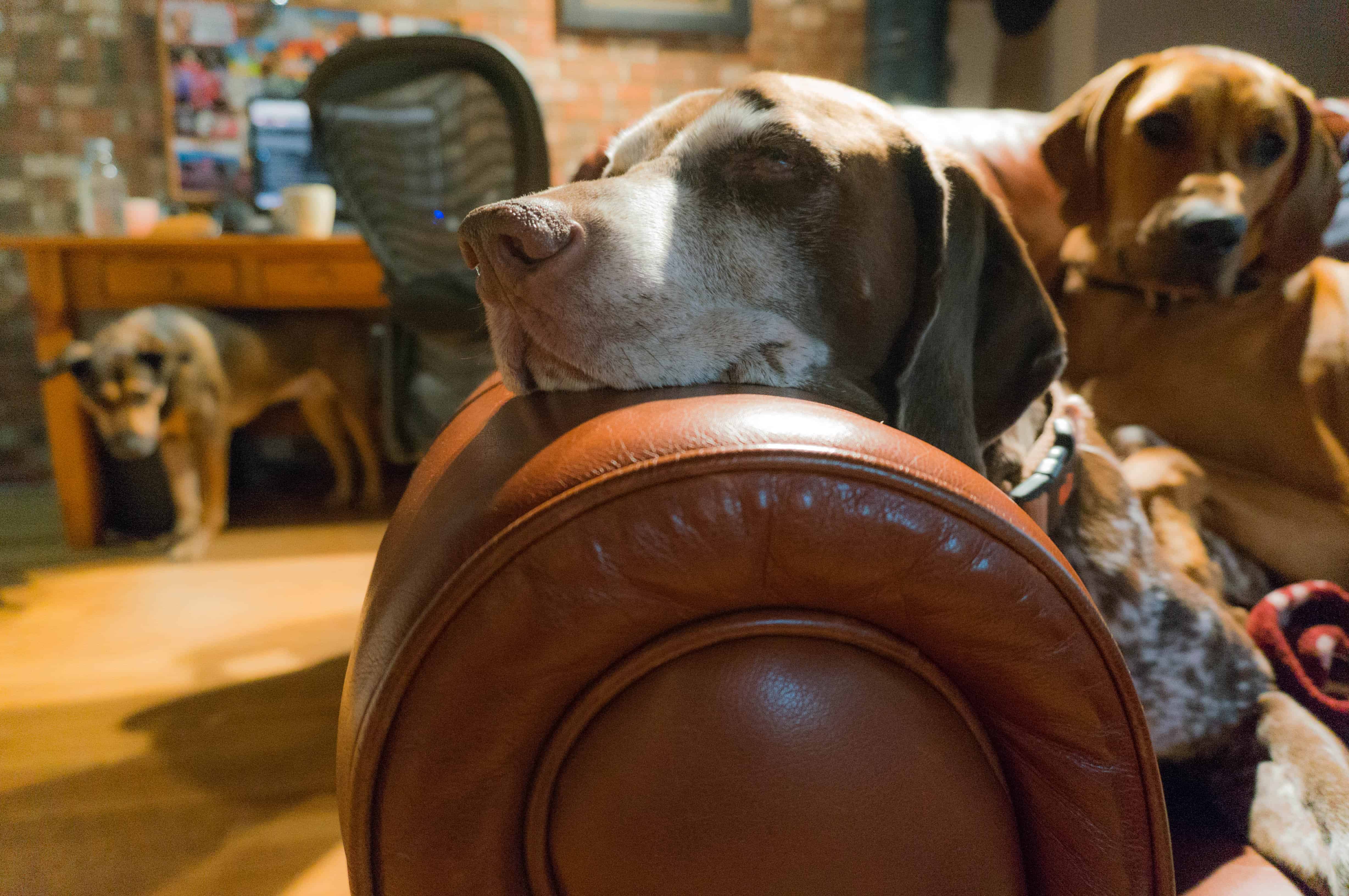 Hey, wait a minute, who is that?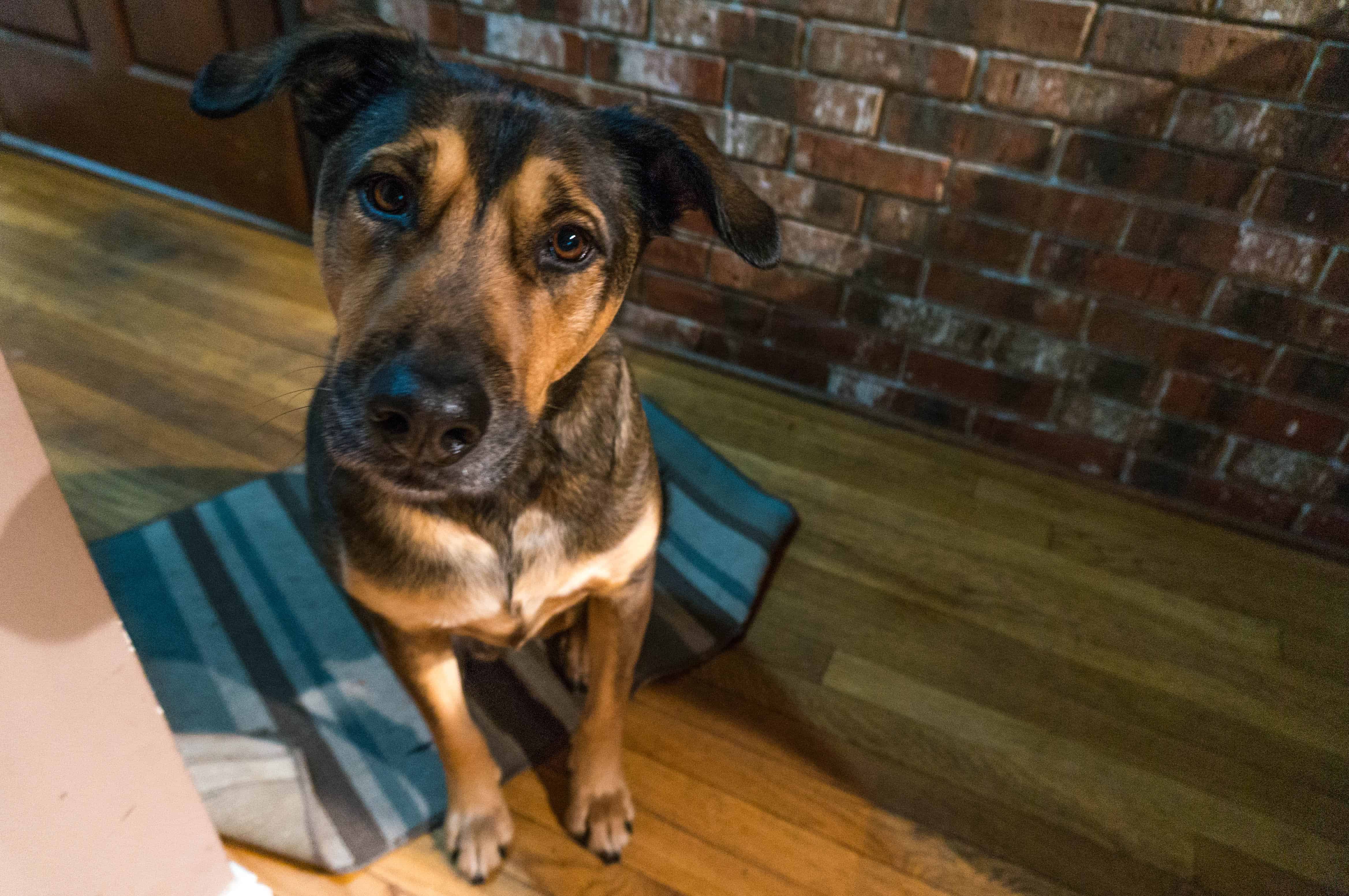 It's Cash! Our friend Neal's pup.  Neal is out of town for the week so Cash is crashing with us.  His sideways ears crack me up
Though Cash and Eko have met and played together before, Cash is the first four-legged guest at our B&B who Eko has not known his whole life.  Between that unfamiliarity, Neal being away and all the commotion I could tell that Cash was a bit anxious.  I think having so many guests at once also overwhelmed Eko a bit as well.
"We running a hotel here, Will?"
Looking back, I wish I took Eko to meet Cash outside so it could have been a less stressful meeting for them both.  I wrongly thought that they knew each other well enough.  Between some coaxing love for Cash and some reassuring love for Eko, both pups seem to be much more at ease.
All our guests relaxing
James and Dutch headed out yesterday so now Cash is our only guest.  Cash has been here since Sunday and in just two days he is a lot more comfortable and relaxed.  Same goes for Eko.  TLC goes a long way!  We here at Will and Eko's B&B live to serve, so hopefully we can show Cash a great time.  Any tips for how we can make him feel more at home?