We had a blustery, snowy Saturday here in Chicago and you could barely see a few feet in front of your face at times.  In other words, it was perfect beach weather.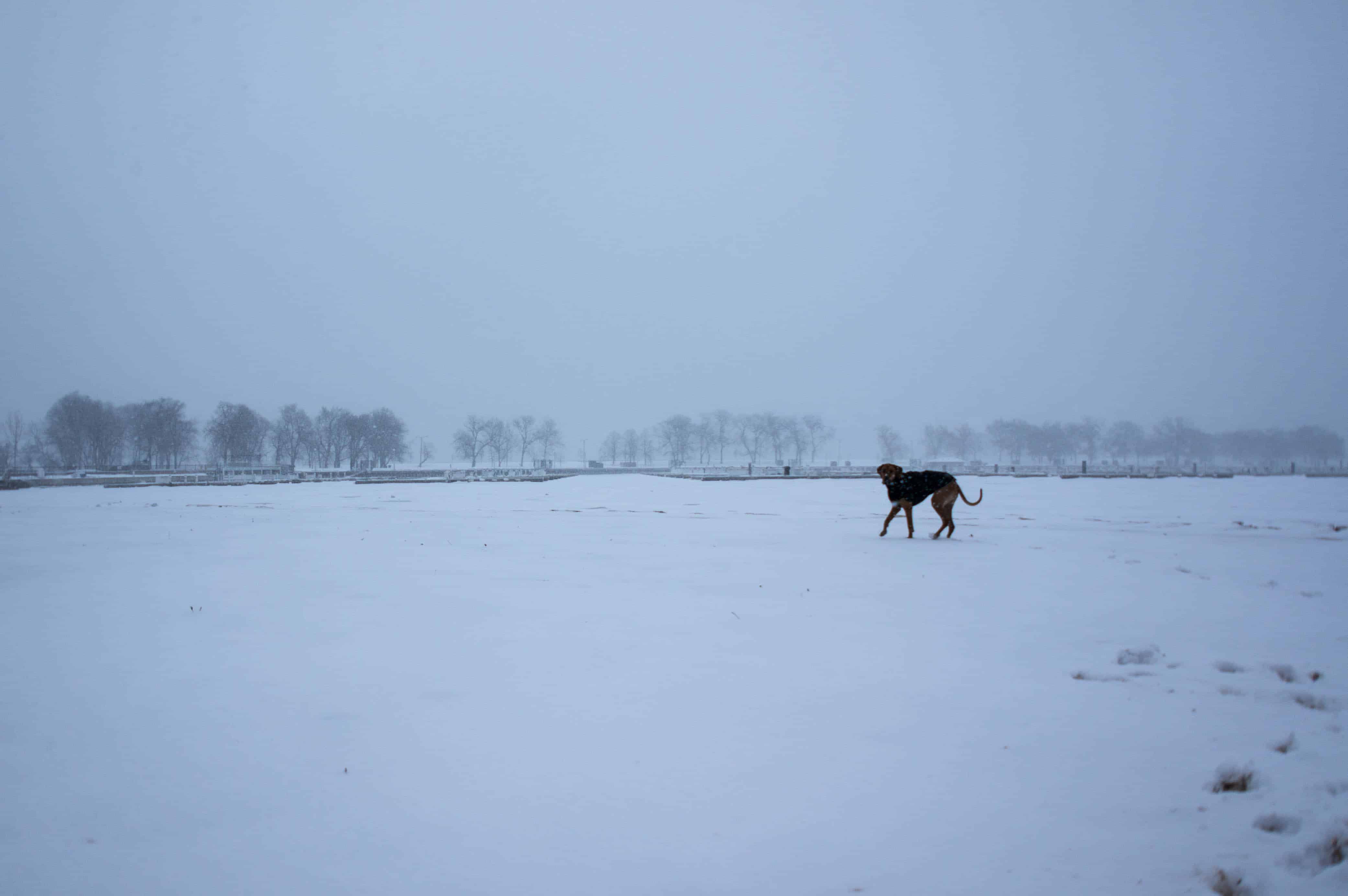 Except the beach disappeared.  In its place we found a frozen tundra
Eko and his pal Riley were undeterred and bounded after each other along the frozen shore line
But after a particularly brutal blast of snow, Eko gave me the signal…
Eko's "It's time to go home and make a fire" face
I was happy to oblige!
As Eko gave a contented yawn in front of the fire, he had an important decision to make. He wanted to sleep, but he also wanted to be as close to the fire as possible.  Which would he choose?  As it turned out – both.
With my legs as his fireside pillow, Eko was snoring in no time
If happiness is a warm puppy, then I think I was just about the happiest person in Chicago on Saturday!