While my brother was out of town for a few days, we welcomed Doc as our first four-legged guest in the new apartment. 
Doc is a sweet, nine-year-old senior rescue
Likely due to his past of bouncing between homes, Doc was understandably nervous for the first 24 hours of his stay. He had an anxious energy and kept his distance from the local wildlife.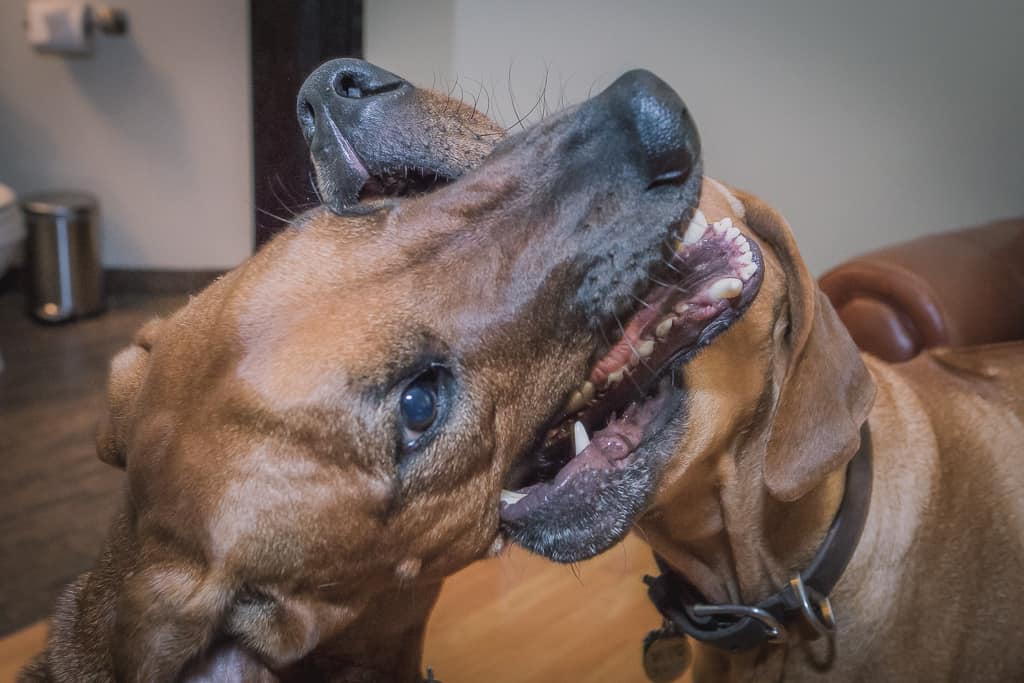 Every day is a safari with these two
"Are they always like this?"
Over the next few days Doc acclimated to his vacation surroundings.
Penny didn't really leave him much of a choice
I think Eko and Penny were a great resource for Doc. Not only did they provide company, they also helped Doc feel at ease.
The pups even shared their favorite tanning spots with our guest
In return for Penny's hospitality, Doc made sure she never missed seeing a squirrel on our walks
And when they happened to see squirrels in opposite directions? Let's just say I'm going to need a good orthopedic surgeon
Although Doc stayed with us less than a week, I was impressed at the dramatic change in his behavior. Emily even asked, "Is Doc okay? He seems so….relaxed."
Finding comfort for a rescue pup can be an elusive goal, but thanks to Eko and Penny we were able to make Doc feel right at home.
A perfect fit
Doc was ecstatic to see James and he is now happily back with my brother. But I'm glad he now knows our apartment is another place he can feel safe and at ease.
You know who can't feel at ease? Other German Shorthaired Pointers in our neighborhood. Penny keeps sprinting up to them thinking that they're Doc .The results have been predictably hilarious.
"I'M NOT DOC!"
Whoops!