Our evening walk last week was spent under a full moon.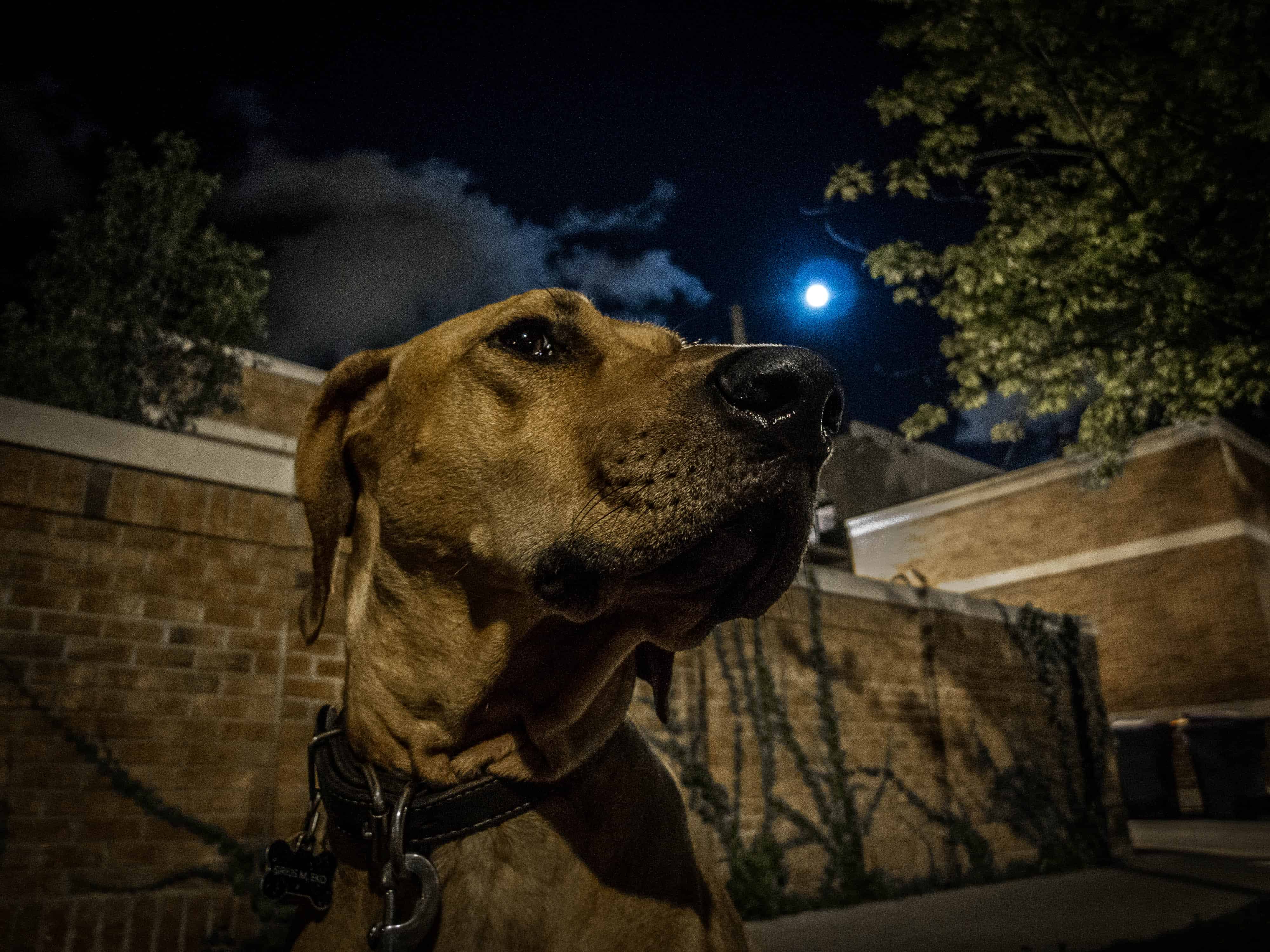 The streets were quiet and Eko stared at the moon with a mischievous twinkle in his eye
Back at home everything seemed normal…
But then I started hearing low werewolf-like growls from Eko's contorted body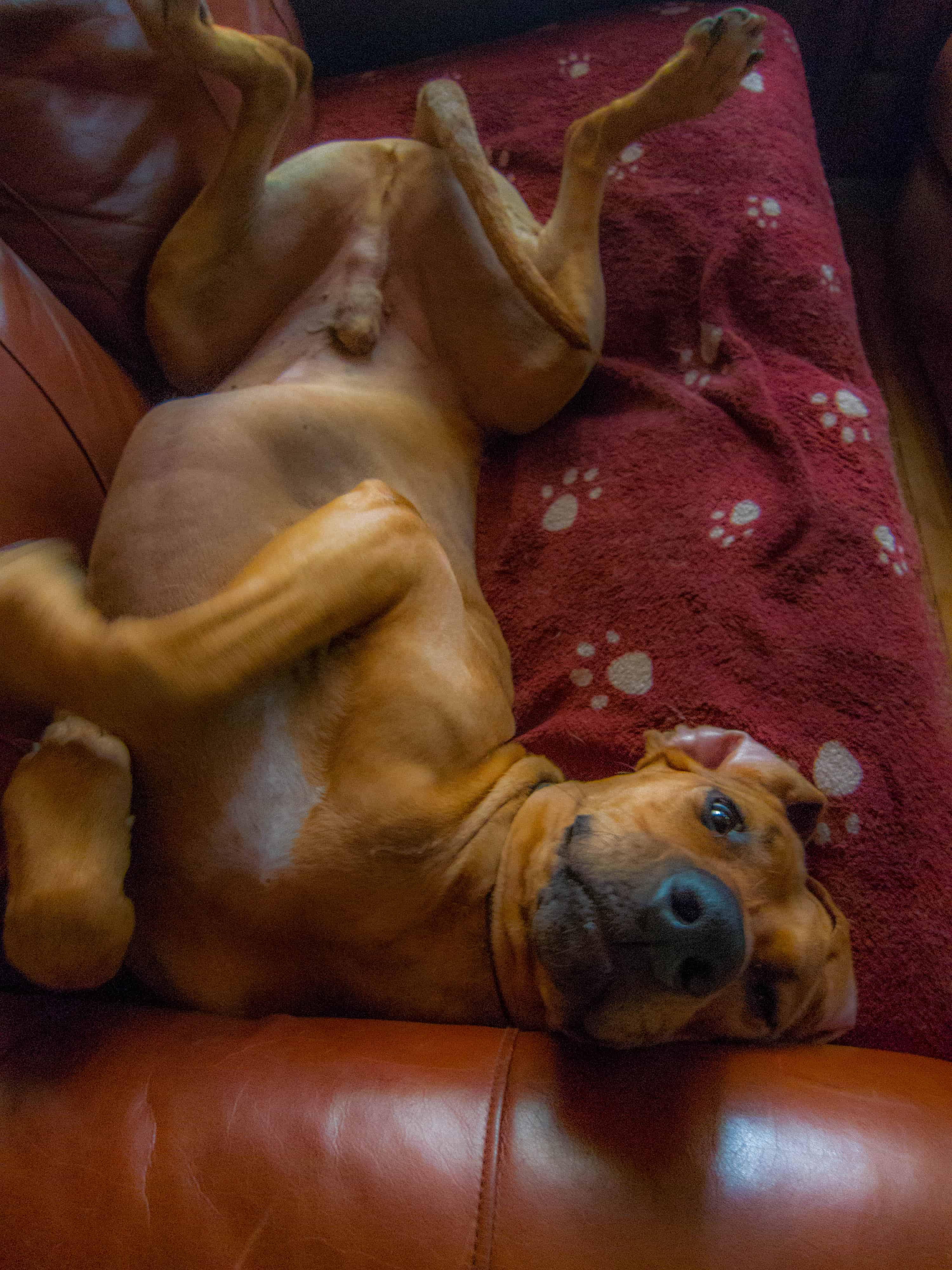 He rolled over, writing as if he was about to transform into a monster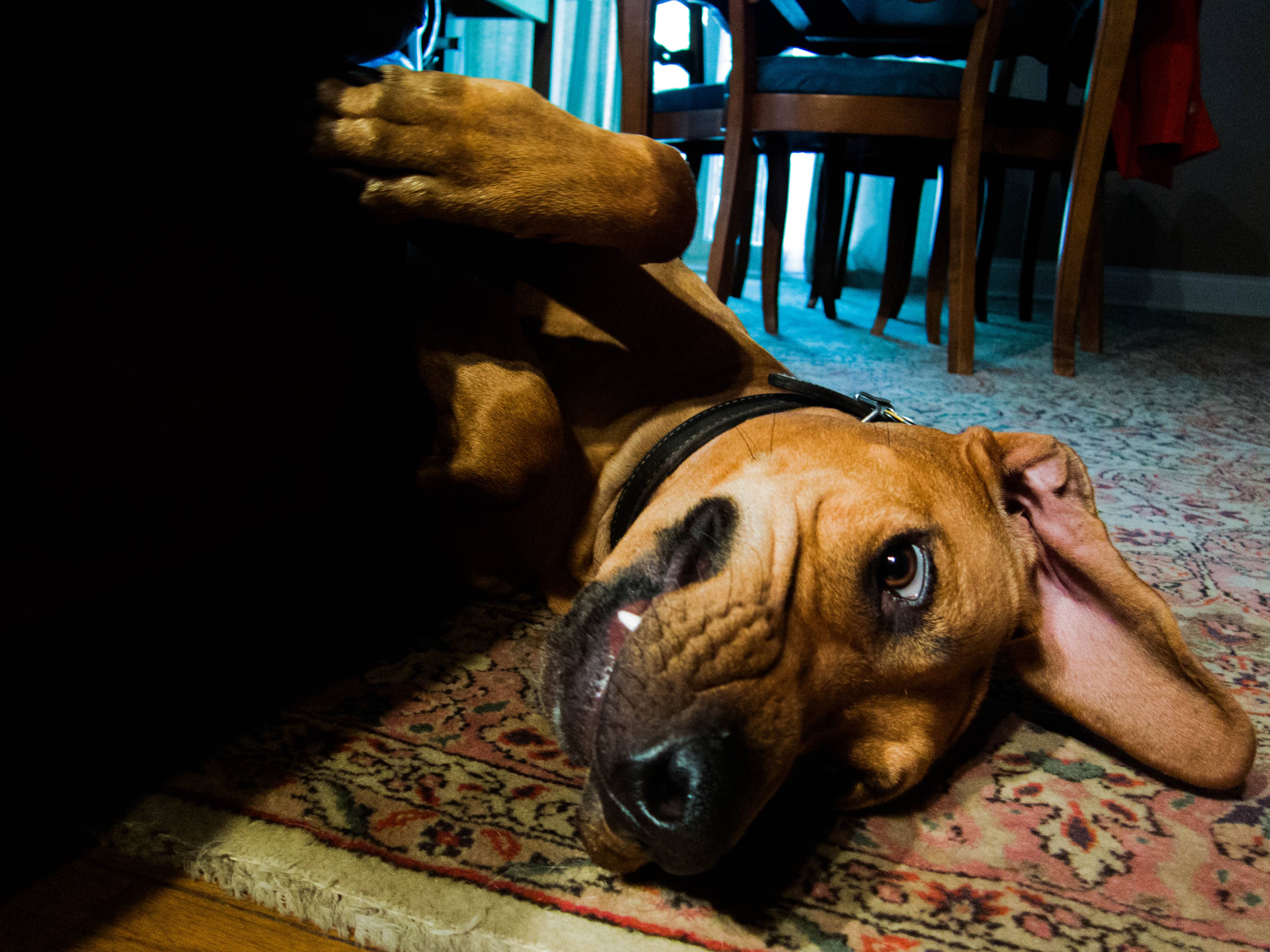 And then the fanged beast appeared!  Or at least it looked that way to me.
Turns out that Eko was just having one of his "sleepwalking" episodes that never fail to crack me up.  I particularly enjoy his "monster face" where on the frequent occasions Eko falls asleep upside down (no clue how that's comfortable) his mouth droops and his "fangs" show.
Anyone else have a pup who sleeps upside down like that?