Eko and I hit the road tomorrow for Christmas in New Jersey.  Of course before then there is no shortage of frantic packing and preparation.  While I was upstairs cleaning Eko decided to get the Christmas party started early.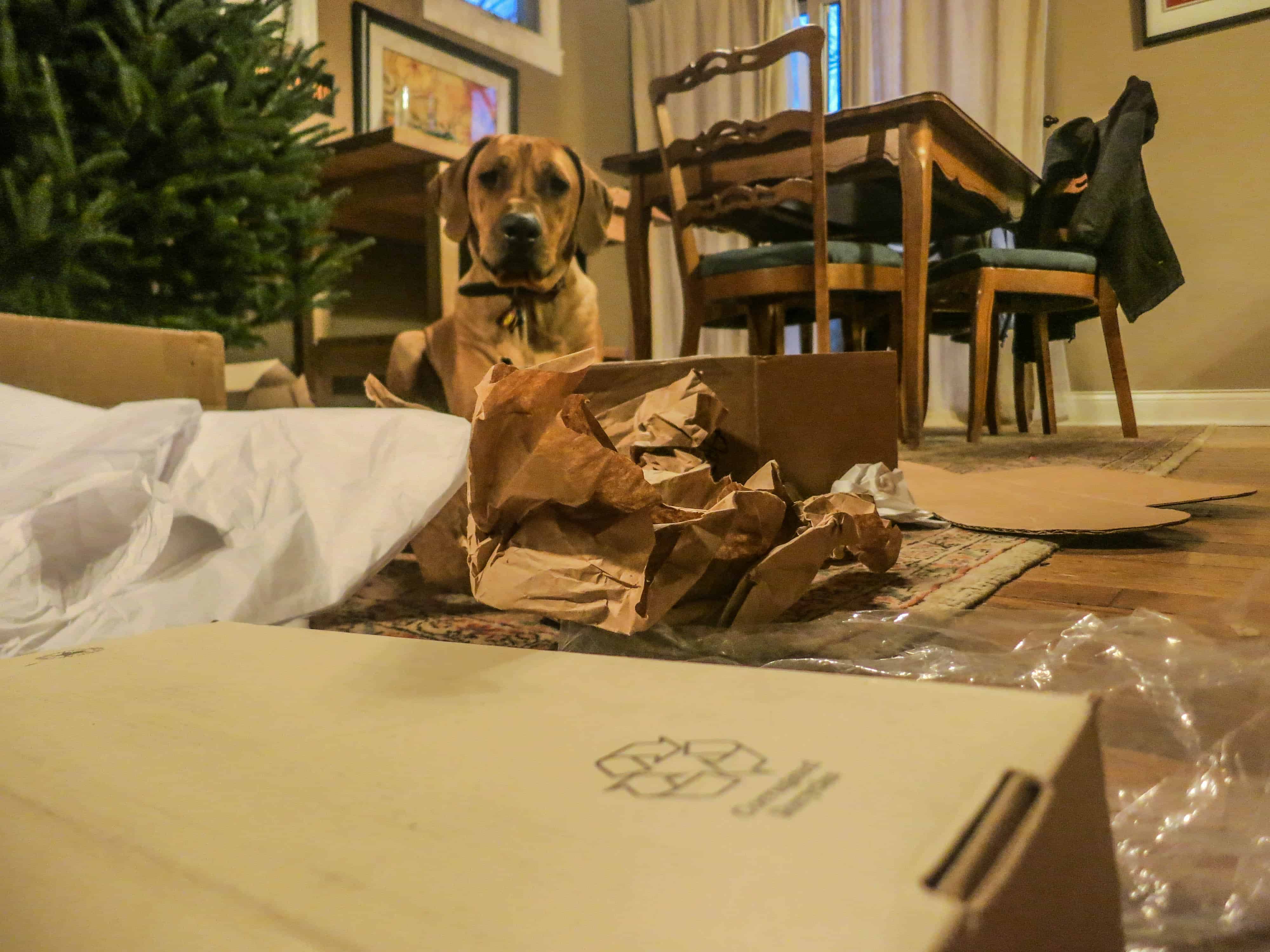 Well, this was meant for the recycling bin.  Although I can't fault Eko for unwrapping these "presents."  Way too much fun!
And when I went out to switch loads of laundry I bet you will be shocked to discover who I found in my seat on the couch.
Someone's got to watch the fire, I guess
And all that reindeer training has Eko offering some unique suggestions on the fastest way to travel home.
Eko and his pal suggested we fly home, courtesy of his friend's sleigh. I appreciated the offer, but…
Some things you just have to do the old fashioned way
Early to bed and early to rise to get started on a long ride back to NJ.  Luckily Eko is a champ in the car and he is generally happy to sleep his way across the country.
Looking forward to being home for the holidays!