Despite Chicago's notorious political history of rigging elections, I was only allowed to cast one vote for president.  I think that my write-in candidate has a strong chance of upsetting the two front runners.
You show me where in the constitution it says that a dog CAN'T be president?  Exactly.  See you in the White House.
But why stop the voting there?  We still have an equally important question of national identity that needs to be decided: Is America a cat country or a dog country?  As it currently stands cats hold a thin lead in 49 states (stay strong Missouri!) but there are still four days left to vote.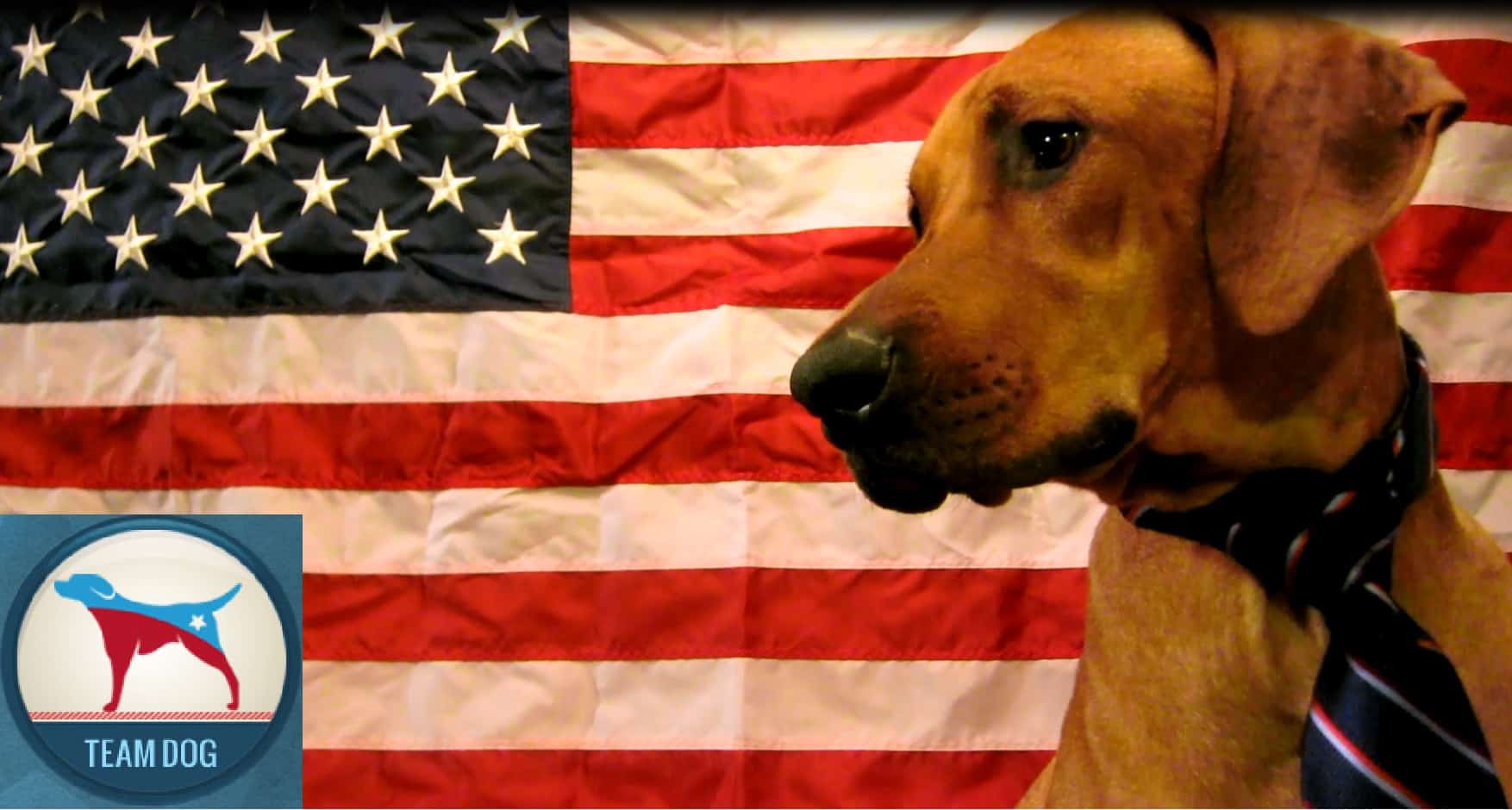 Eko is making the rounds on morning talk shows to encourage votes for Team Dog
America's Pet Debate has already generated $100,000 for the amazing Pet Partners' veteran programs, and every vote for Team Dog helps that number go up! Ok, you got me, every vote for Team Cat helps too.  I'm just doing what I can to wrangle up some votes for dogs!
Polls for America's Pet Debate close this Friday, and best of all is that you can vote more than once.  So after you vote for your favorite two legged candidate, be sure to head here to vote for your favorite four legged one!