Atlanta was home to the 1996 Summer Olympics, and the centerpiece of the development for those games was
Centennial Park
.  Fifteen years later, Centennial Park remains a popular attraction for both tourists and residents.  The park was definitely the best part of our visit downtown.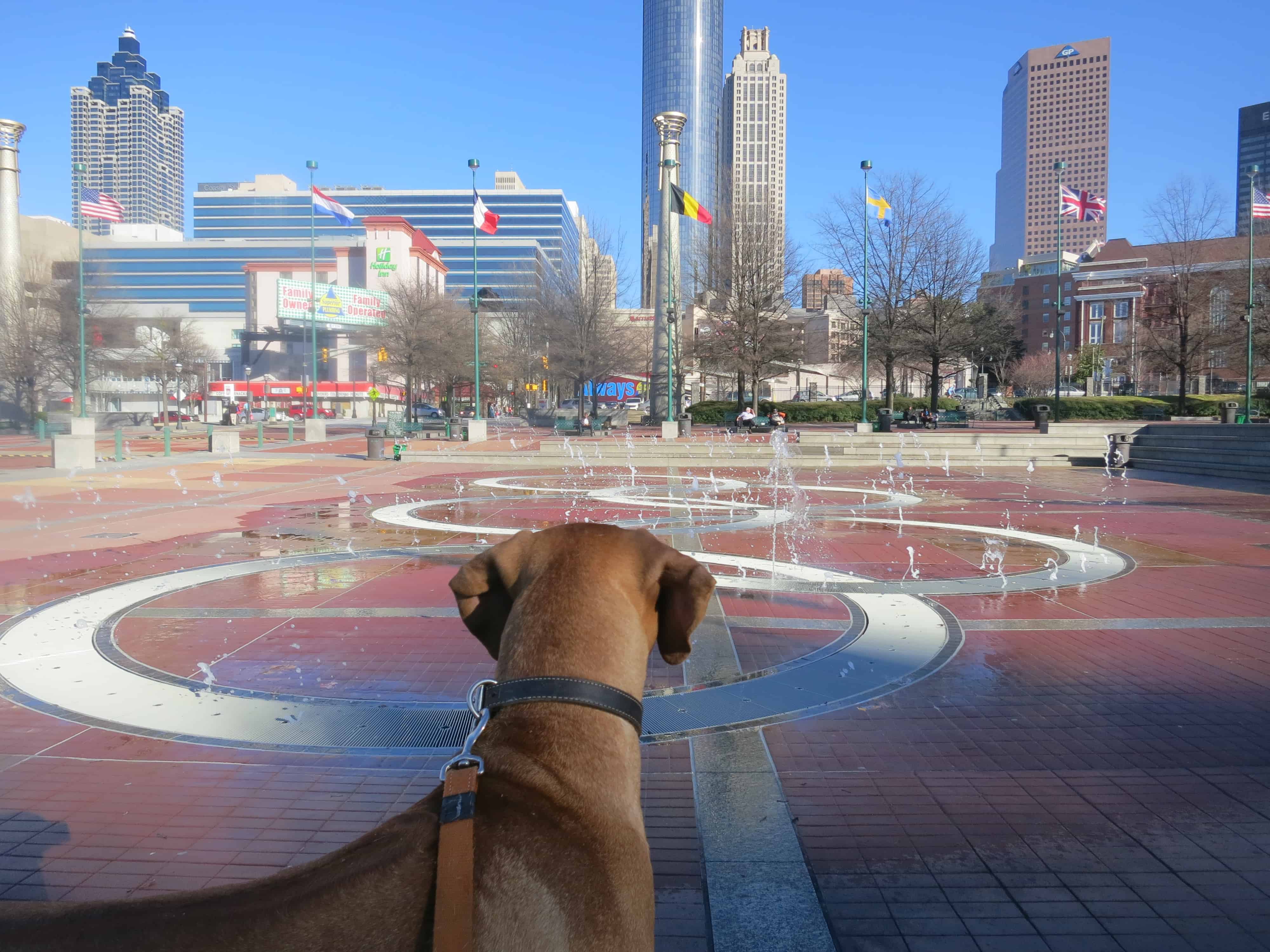 With sporadic jets of water shooting over twenty feet high, the fountain was a "play at your own risk" area.  We decided not to risk it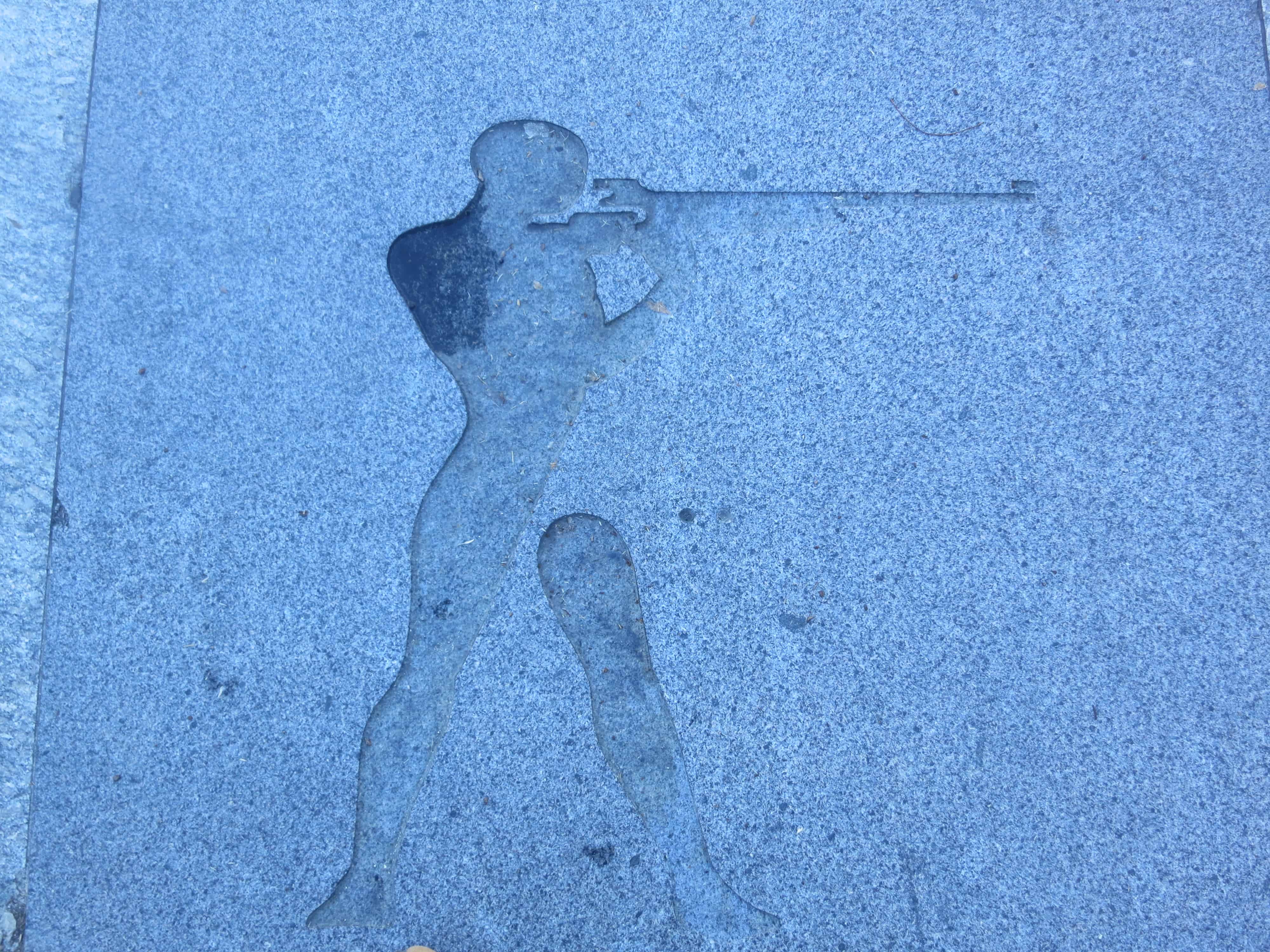 This is not usually something you want to see when you're out for a stroll, but in the context of an Olympic park it's less unsettling.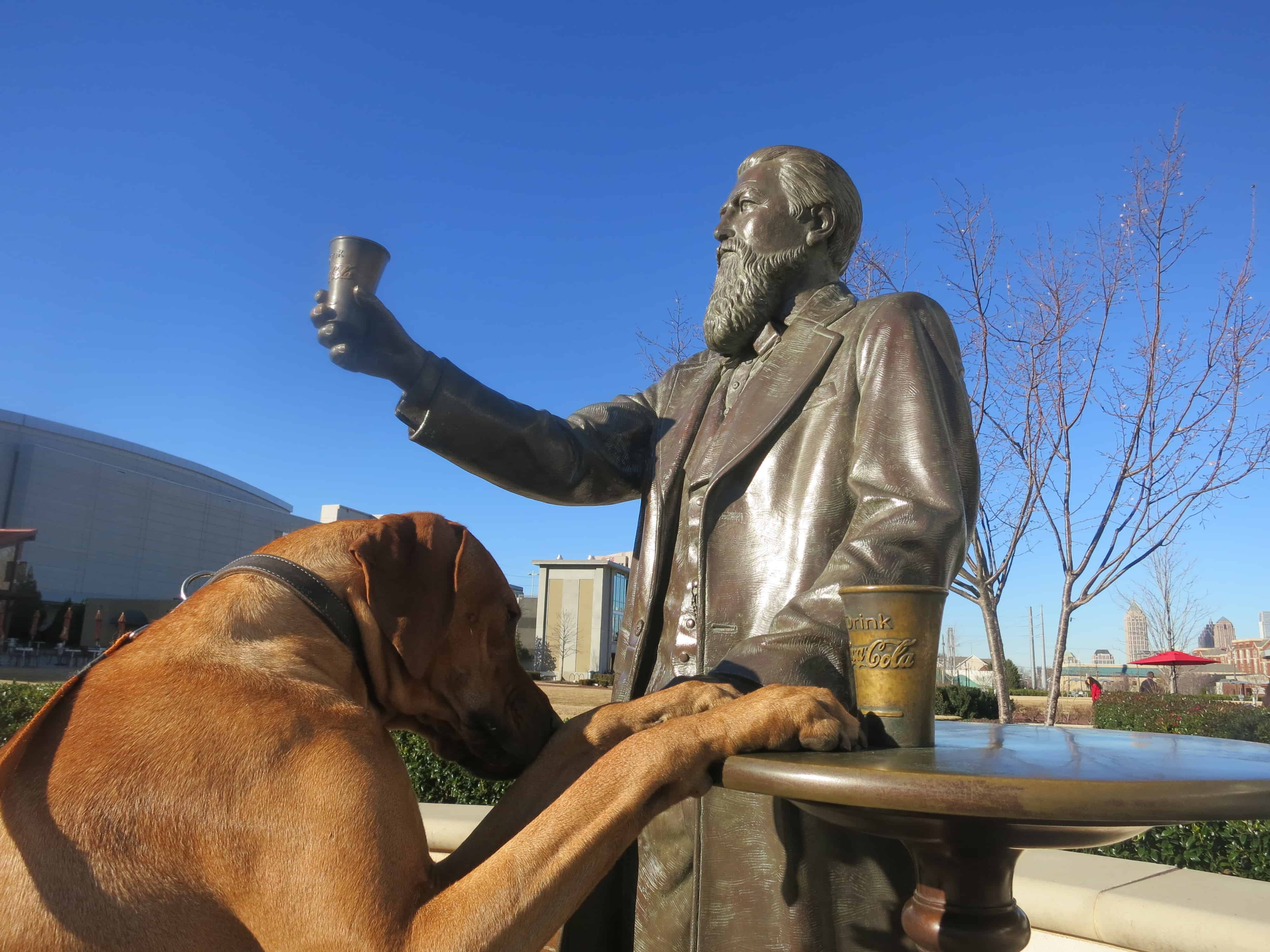 Eko tried to get this guy to serve him a cold one outside of the Coke Museum, but the guy wouldn't budge. Probably because he's a statue.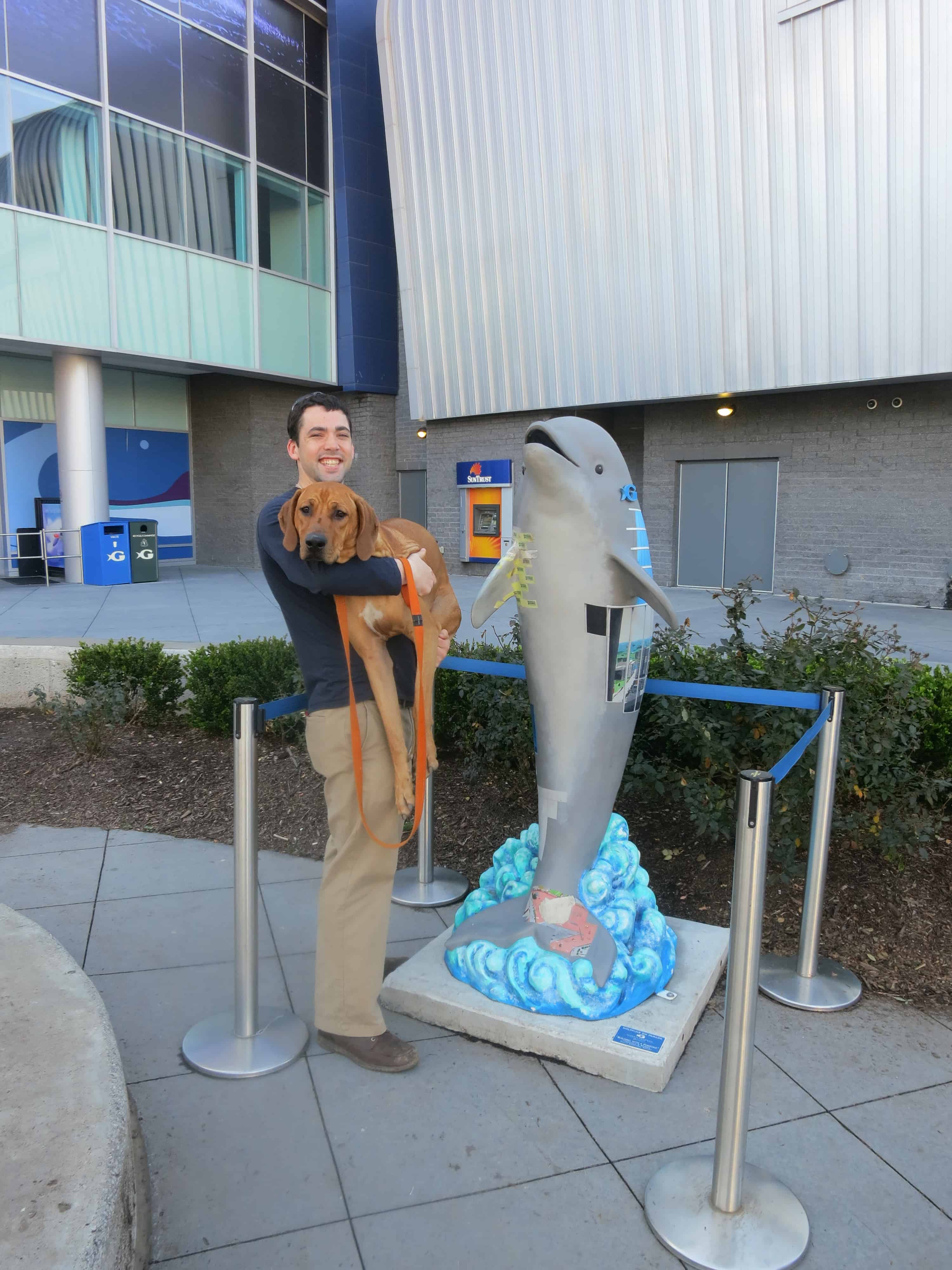 This photo is the result of me trying to take a photo of Eko nosing the dolphin, then a foreign tourist offering to take the photo and then me trying to explain through hand motions what I was trying to capture.  Sometimes things don't go as planned and you just gotta roll with it.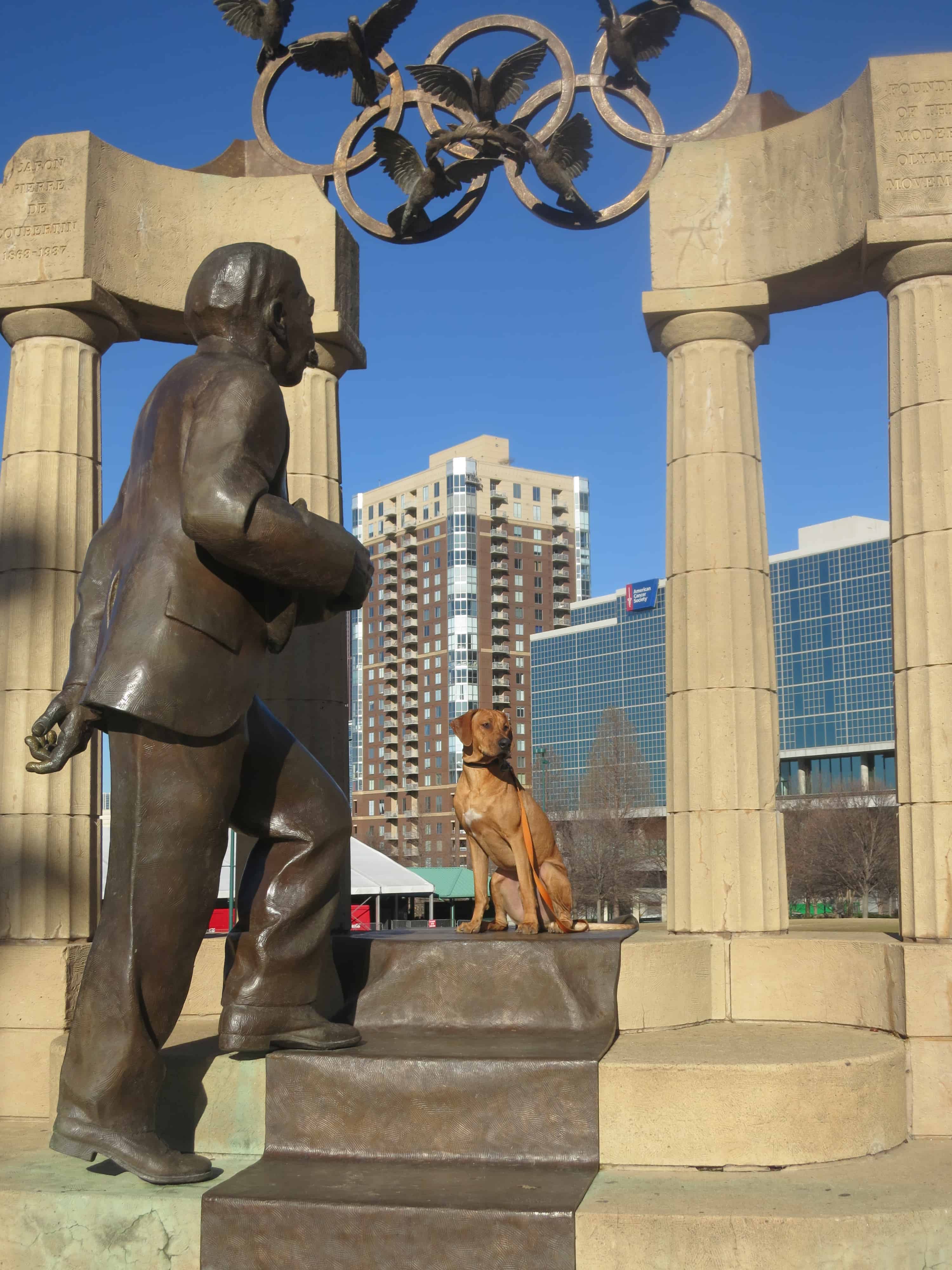 At the center of the park Eko dreamed of one day representing the USA in the "Chasing other dogs at the dog park" event.
This blog is about pet-friendly adventure destinations, but I have to recommend one Atlanta location that is not pet-friendly but is nonetheless a must see.  While Eko caught some R&R, I took a peek inside the Georgia Aquarium and was blown away by a number of the exhibits.  If you have the chance, make sure you check it out!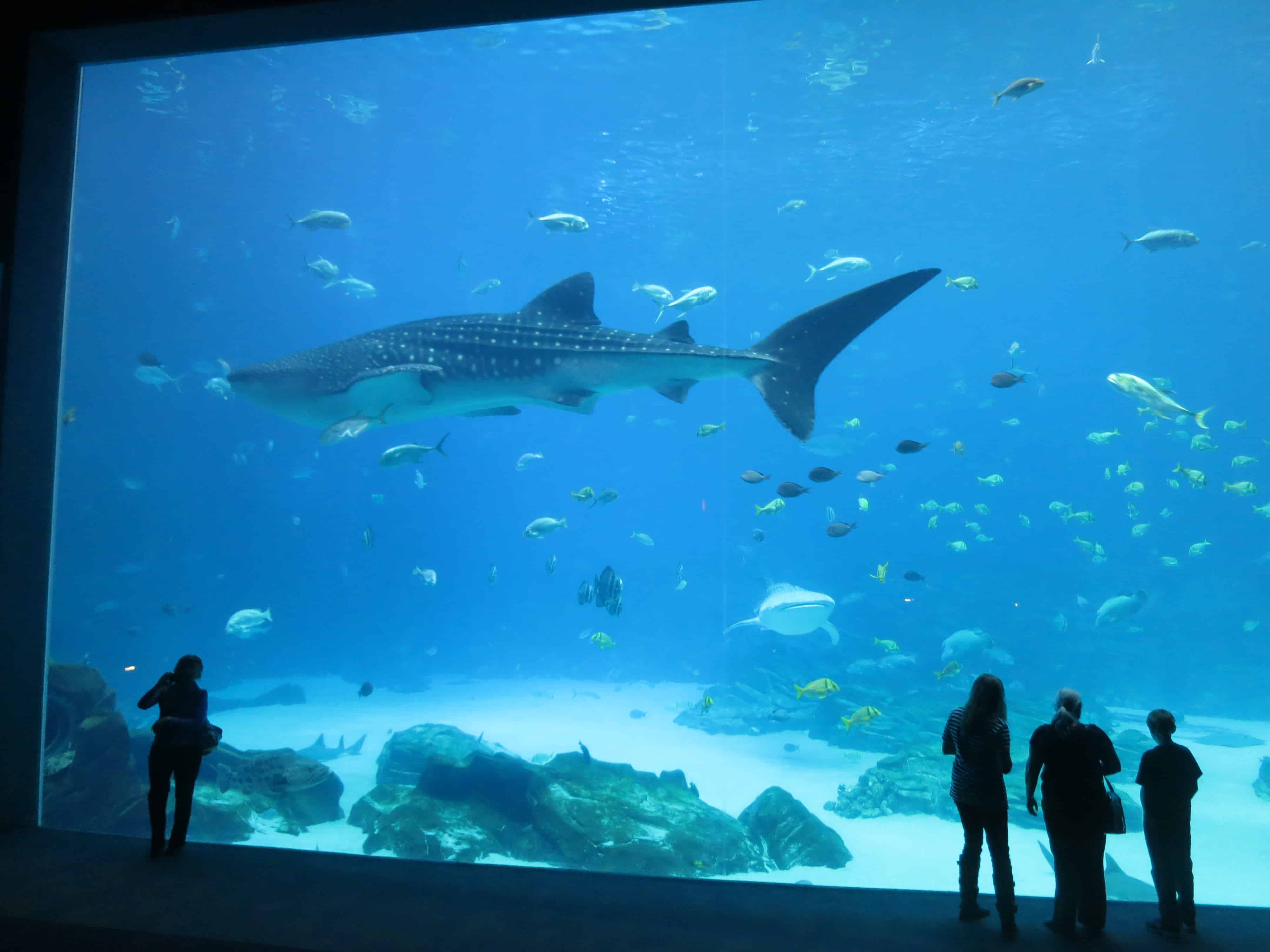 The mama whale shark is no joke
The bad weather rolled in this morning so we're still fine tuning our plan for today.  If you have any favorite indoor spots in the area let us know.