We've spent plenty of time at Chicago's Montrose Dog Beach, but last week we visited for our first sunrise. It certainly lived up to expectations. 
The beach was empty and serene as the first light crept above the horizon
Penny was barely a silhouette in the darkness
The cool air and warm light were a perfect for a quiet start to the day
Quiet until Penny stirred up a game of tag, of course
The sun rose above the lake as the pups revealed in their early romp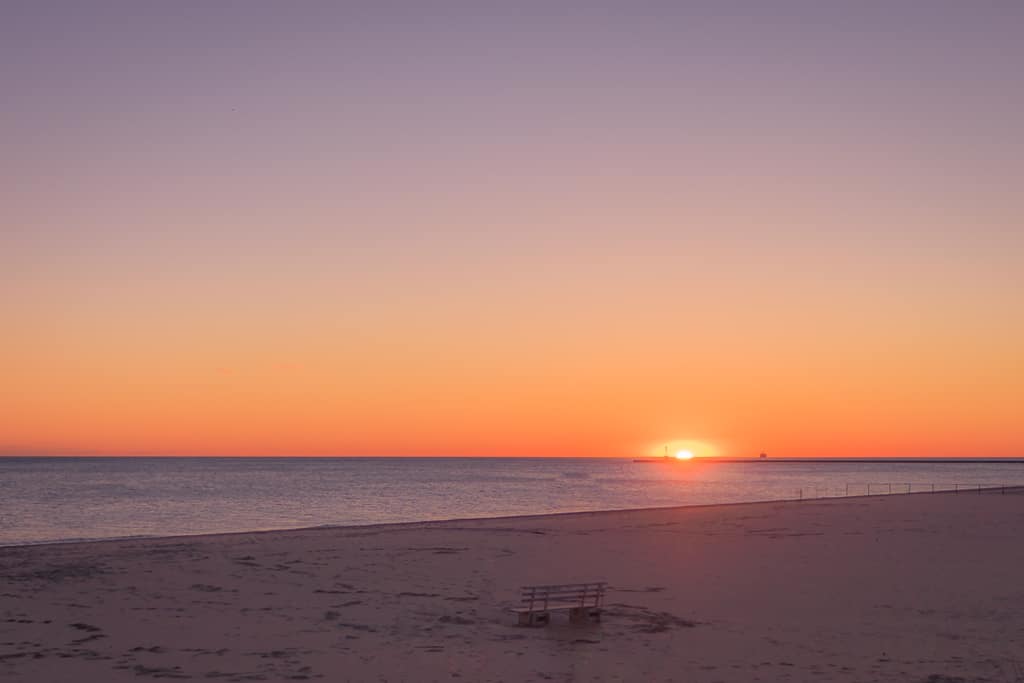 And before the sun fully climbed above the horizon, we were on our way home
It was such a beautiful start to the day. The trouble with sunrises is they're always at sunrise, but you certainly can't beat the view!