One of my favorite parts about summertime in Chicago is all of the outdoor fairs and festivals.  It's tough to get better than live music, good food and great weather. The best part is that Eko is almost always welcome to tag along with me!  And of course, he's a big hit with the crowds.  This past weekend we swung by a festival in Lincoln Park.  I worked in a restaurant for eight years, so I'm always ready to tip for great service, but at this festival I happily dropped in a few extra bucks.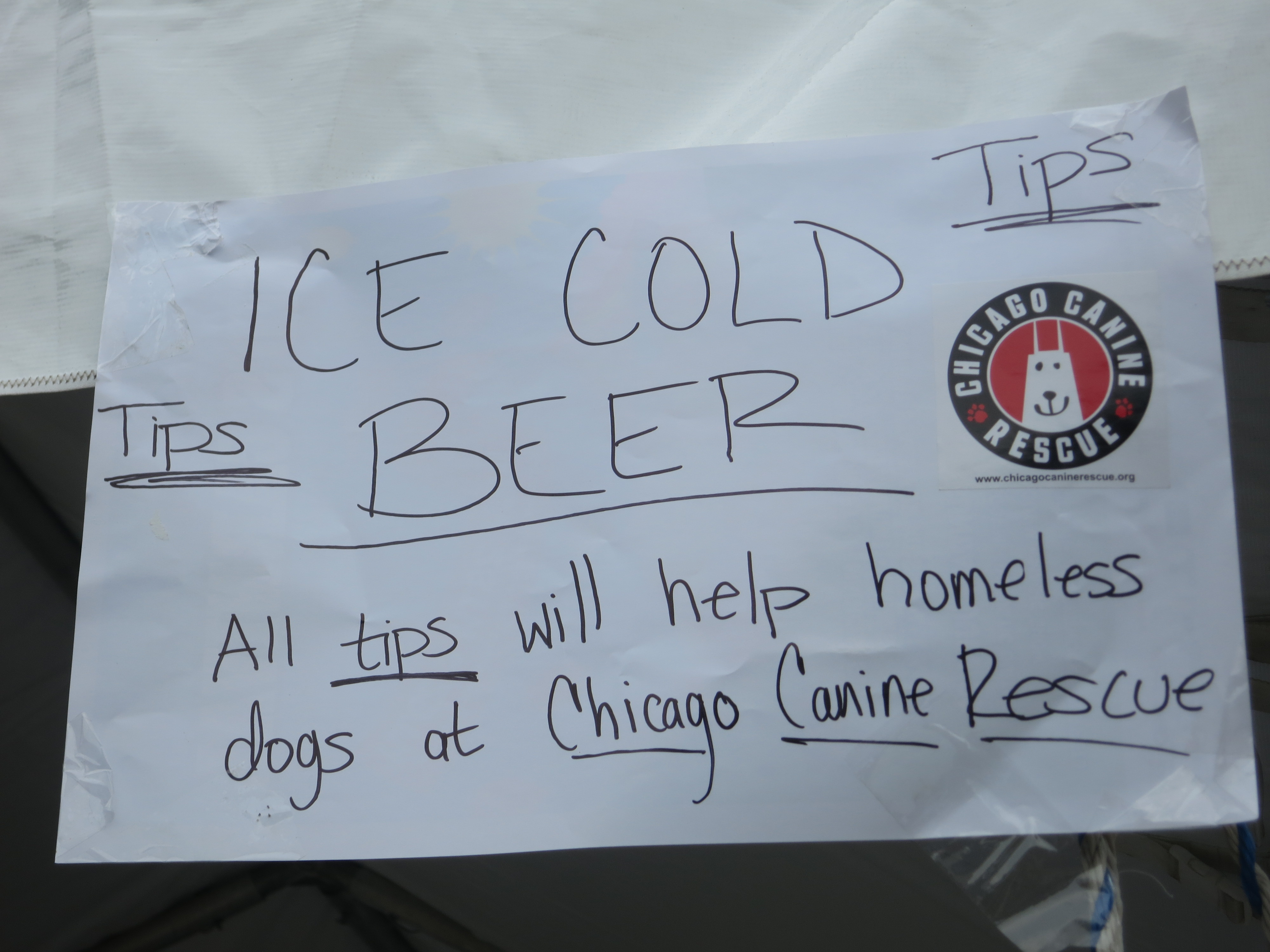 Good beer. Good cause.
Eko and I are hard at work putting the finishing touches on our 2012 bucket list, so we hope to share that with you soon.  Hope everyone had a good weekend!