I used to think that teaching your dog tricks or commands beyond the basics was just for fun.  But the more time I spend working with Eko the more I realize how valuable training is for the both of us.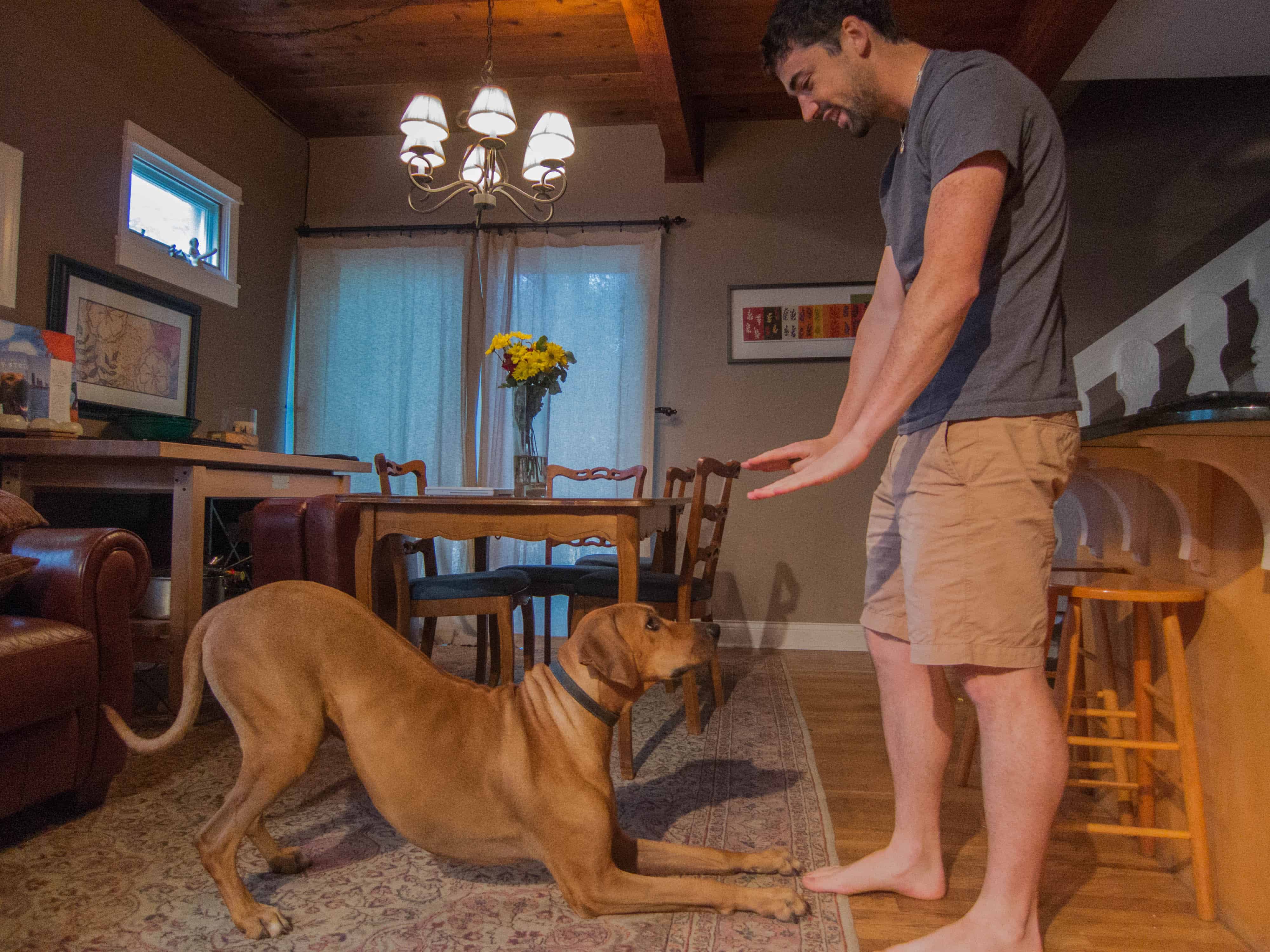 Recently Eko learned the "bow" command
Teaching Eko new tricks is like finding new ways to solve a puzzle.  It is always daunting at first, frequently frustrating when I can't figure out how to put all the pieces together, but always rewarding when we get it right.
Bravo!
With each new trick we work on, I become a better communicator and Eko learns to be more attentive.  It is also a great way to keep Eko mentally stimulated.  And on days where we don't head out for an adventure, a few training sessions also tire Eko out.
That's why I'm in the market for a new trick to teach Eko.  Here's a quick list of the ones he knows: Sit, down, stay, shake, spin, touch, roll over, bang! (play dead), and bow.
Anyone have suggestions for a new trick?  If not, I'm thinking we might have to try this one from Letterman.  I'm not sure where we'd start… but that's just part of the fun!