I'm doing my best to form words and not just emit a high pitched squeak because last night I held my new pup for the first time!
With my brother and sister along for the ride (no way they were missing this) I drove down to visit John and the litter. The eight pups are six weeks old an were eager to romp as soon as we walked in the door.
Unleash the hounds!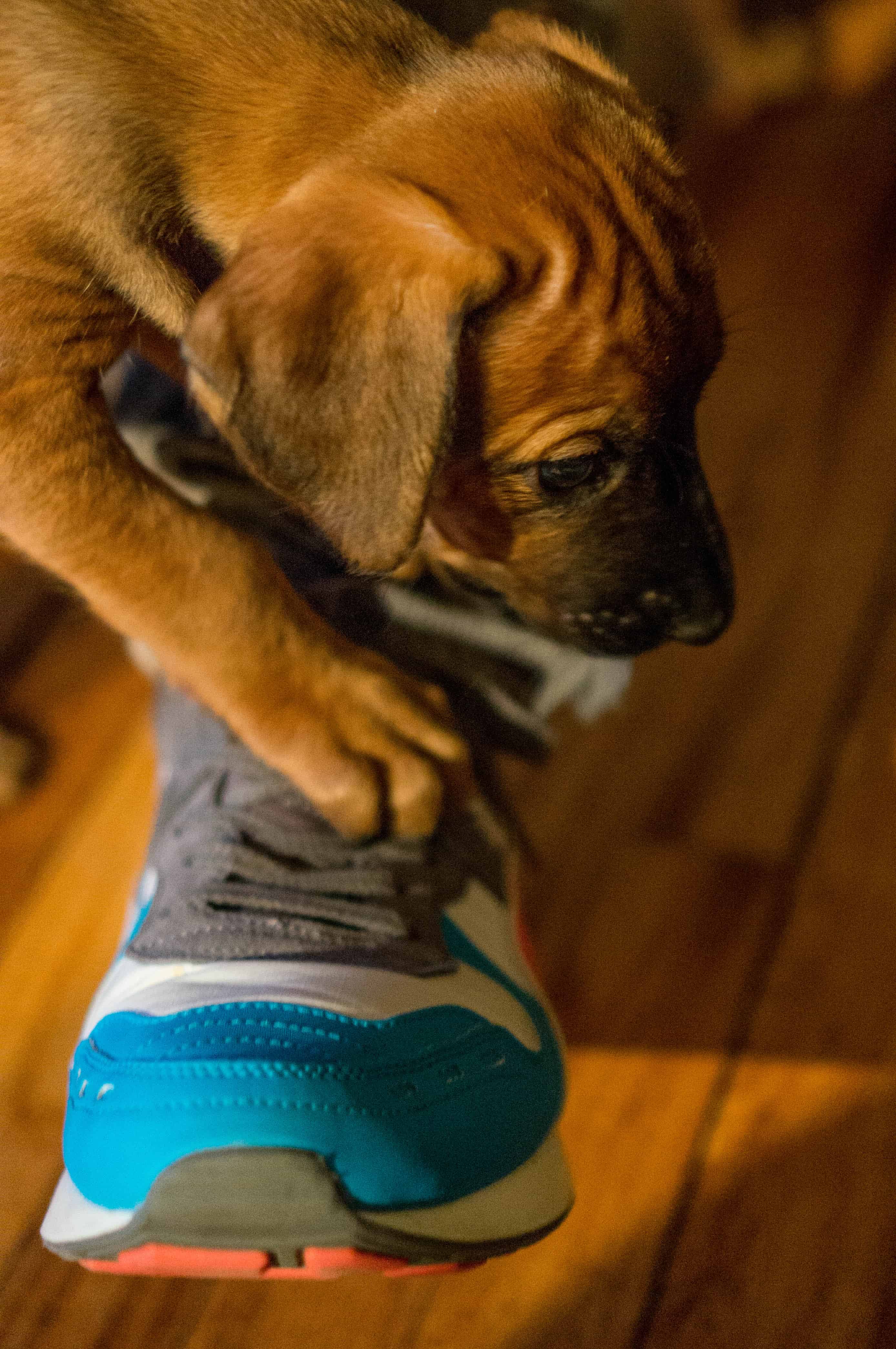 The pups piled out and one went straight for my shoe. I was too giddy to do anything but laugh and take photos.  After some boisterous trouble making, Molly came over to keep her pups in line
"What did I tell you guys about roughhousing on the furniture!?"
The pups are also getting teeth so Molly is weaning them. It was hilarious to watch a couple go for milk only to have mom toss them aside. The grow up so fast! 
Ginger, the foster John had when I first visited is still with him. Thirteen and still going strong, but she has seen enough puppies in her time. Ginger was happy to watch from above
Recognize those expressive eyes? That's Eko's mom, Goldi. It was fun getting to see the whole gang again
After reveling in the puppy mayhem for a while, John reached down and scooped up the girl he thought would be the best fit.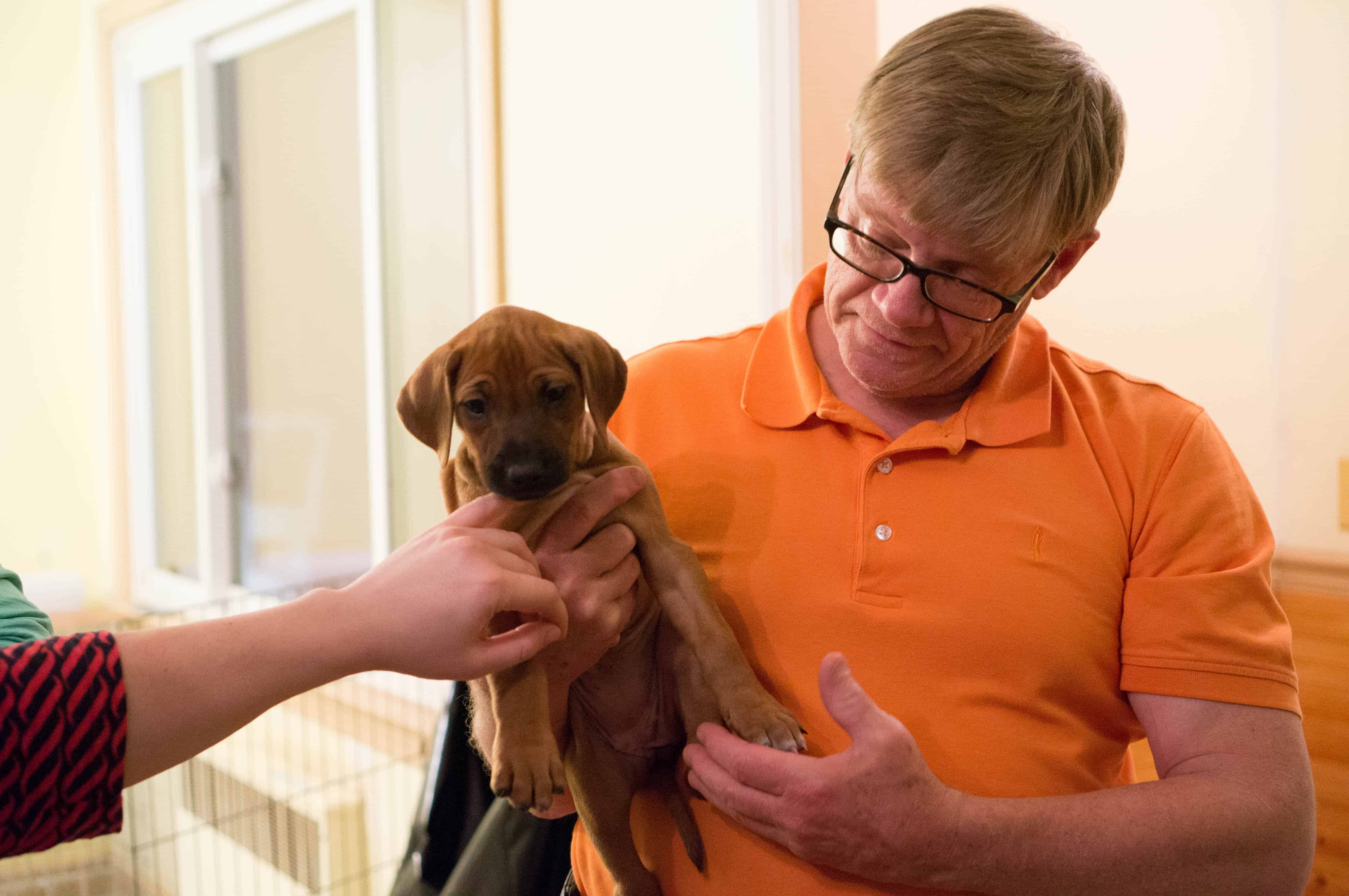 John with the sweet and playful girl
She was quite content to be passed around and loved
Helen of course promised to give her plenty of treats
And well, in my arms, she was a perfect fit! While I fought the urge to steal her right then and there, she fought the urge to keep her eyes open
I reluctantly put her down and she sauntered over to the dog pile for bedtime
Sweet dreams, I'll be back soon!
I'm so happy the stars aligned and I had the opportunity to come back for a visit. It was great to see John and remember where it all began three years ago. The adventure begins all over again in just a few weeks! Until then, I get to dream but John probably won't sleep – the pups still have to get their vaccinations, microchips and health certifications – not to mention all the other work that goes into caring for eight pups.
I have more photos and videos to go through, so there will be plenty more to share as soon as I get back to Chicago. I'm so excited to be so close to turning this dream into a reality!