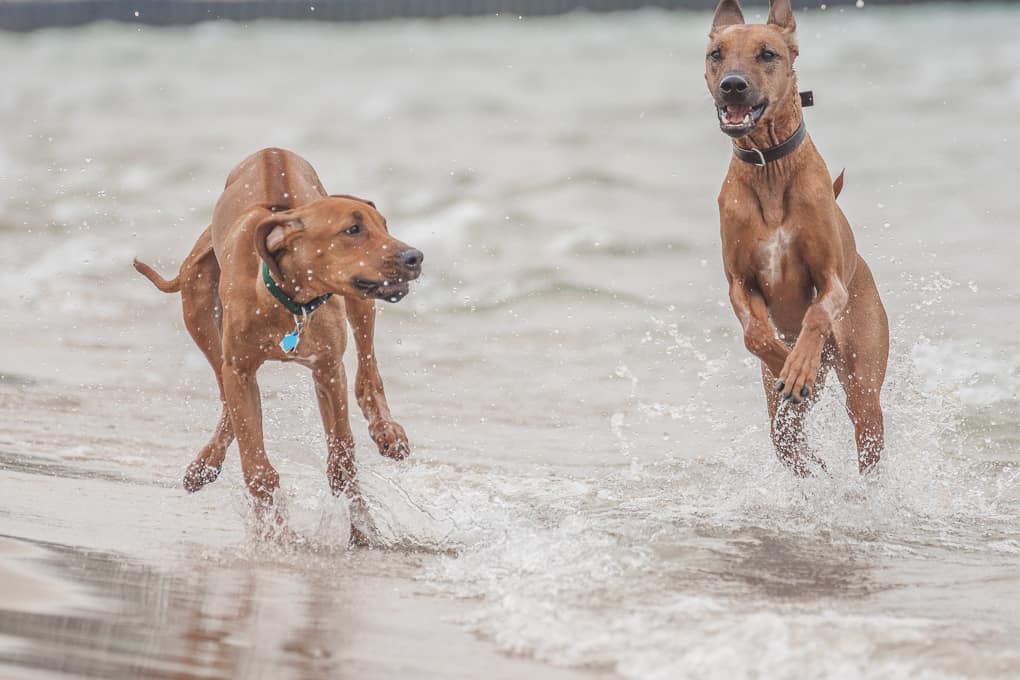 Many Ridgebacks are water averse, but I suspect Penny Mayhem has some dolphin/Lochness Monster/kraken somewhere in her pedigree. Long before any sane dog tests the frigid water of Lake Michigan after the winter ice clears, Penny is diving in head first. In my quest to teach Zero to swim, Penny's reckless enthusiasm for the lake has been a huge help.  At first, Zero would hastily brake anytime the water got near his toes. But he always kept on eye on his sister's splashing.
I could tell he was jealous of her joy, but Zero remained reluctant to join Penny.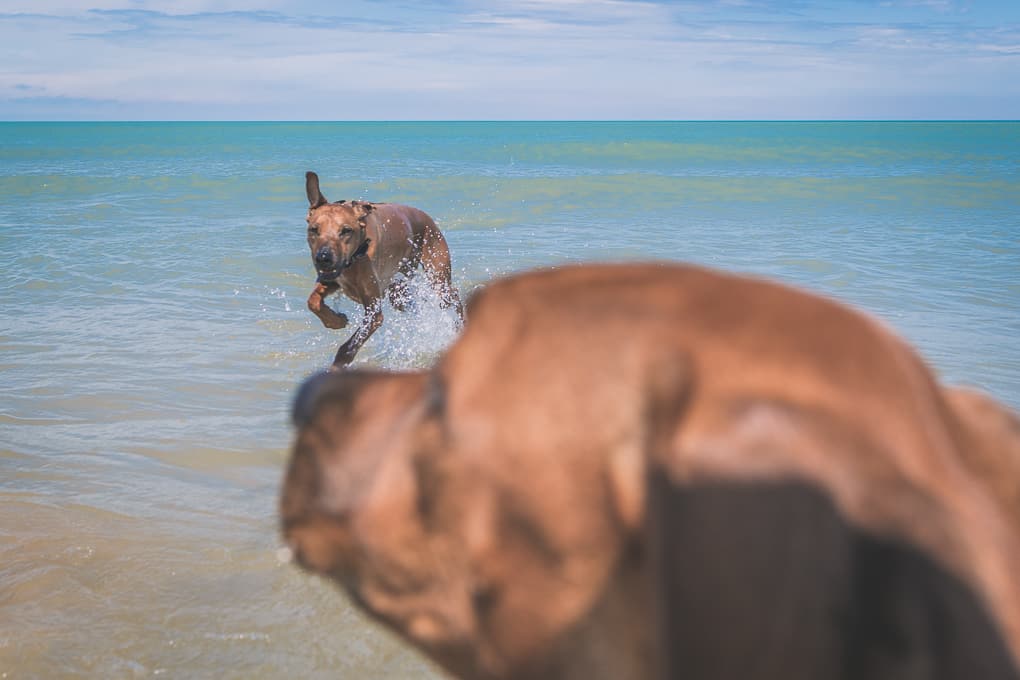 We were treated to an early preview of summer heat this week, so it seemed like a perfect time to help Zero get over his doubts. I threw on my bathing suit, followed Penny into the water, and Zero followed right on my tail.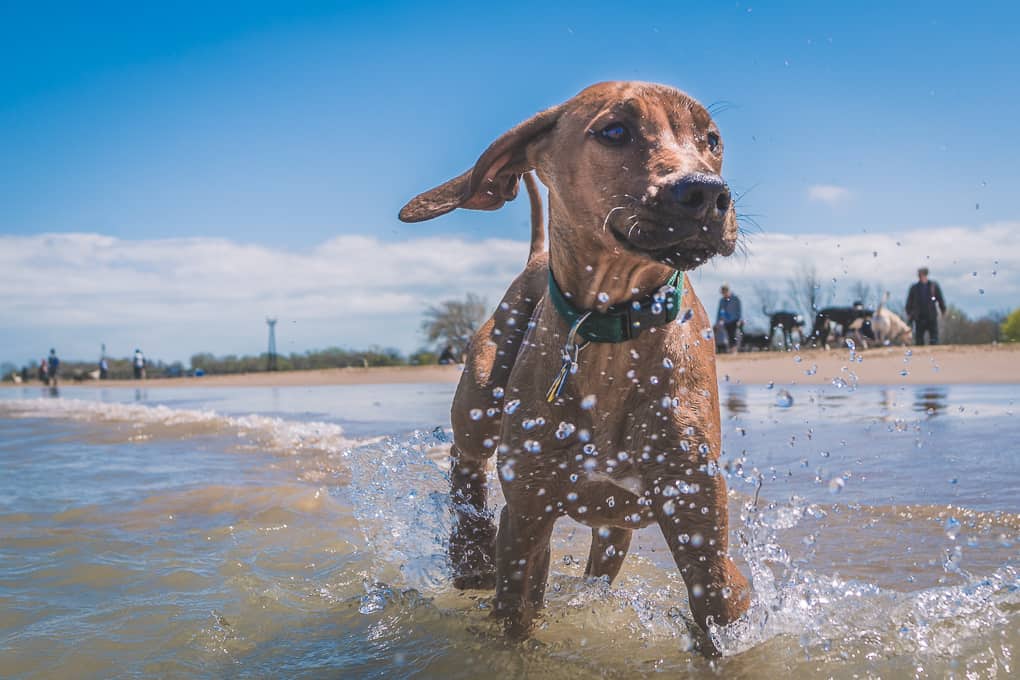 We started with some simple games in the shallows to help build his confidence. In no time we had him wading into deeper waters.
Watching puppies realize the physics of water are much different than the physics of air is always good for a laugh.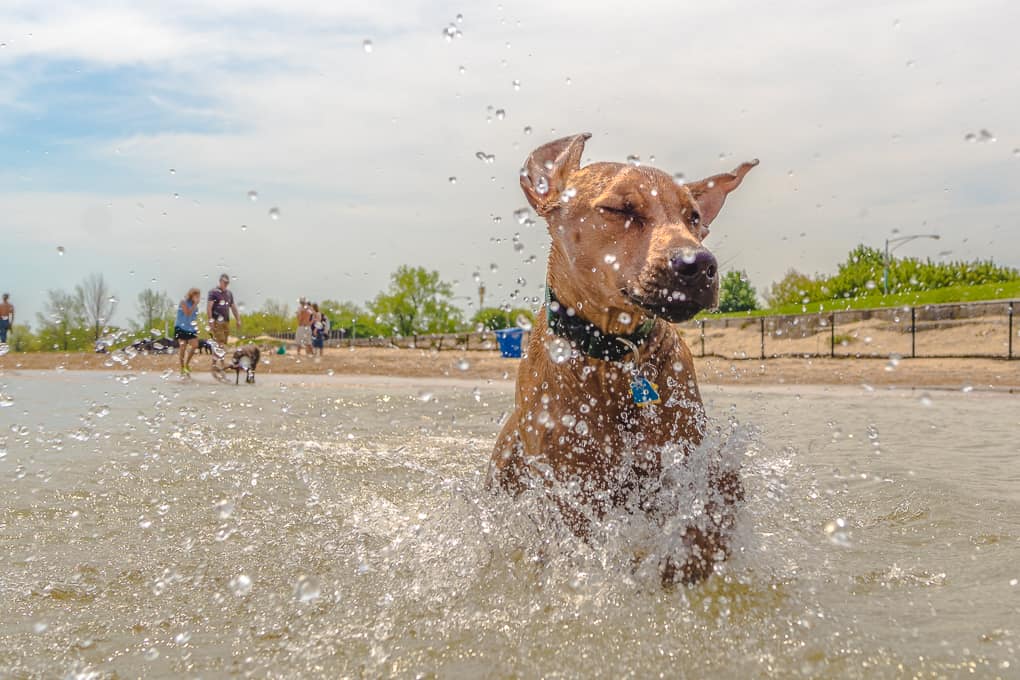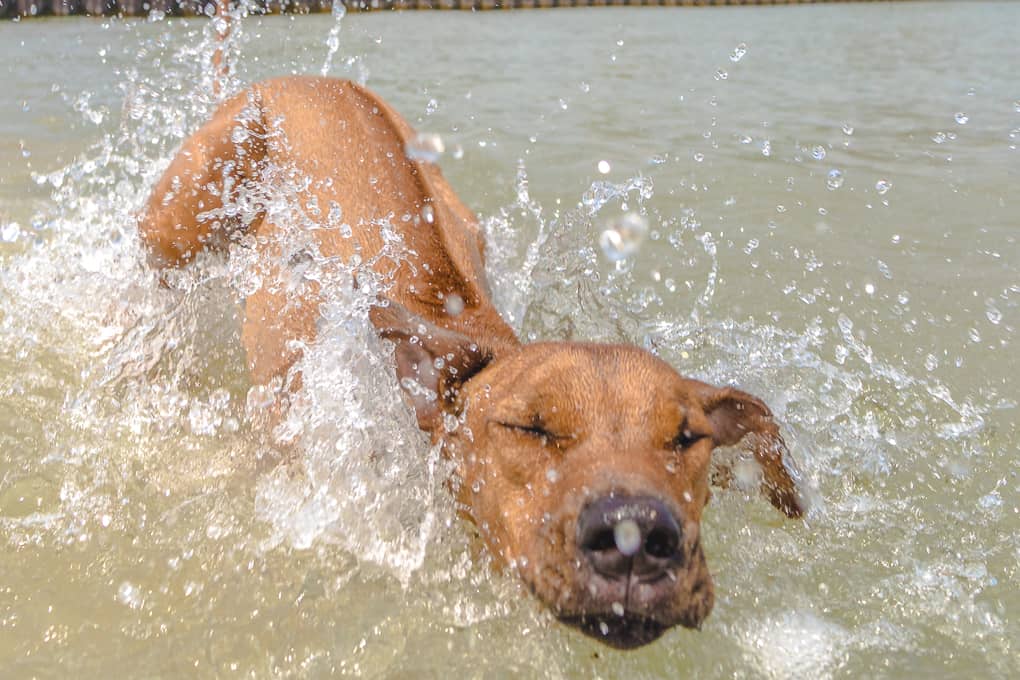 It might not have been elegant, but Zero's furious first attempts certainly got the job done.  And the further out Penny and I went, the more determined Zero was to follow.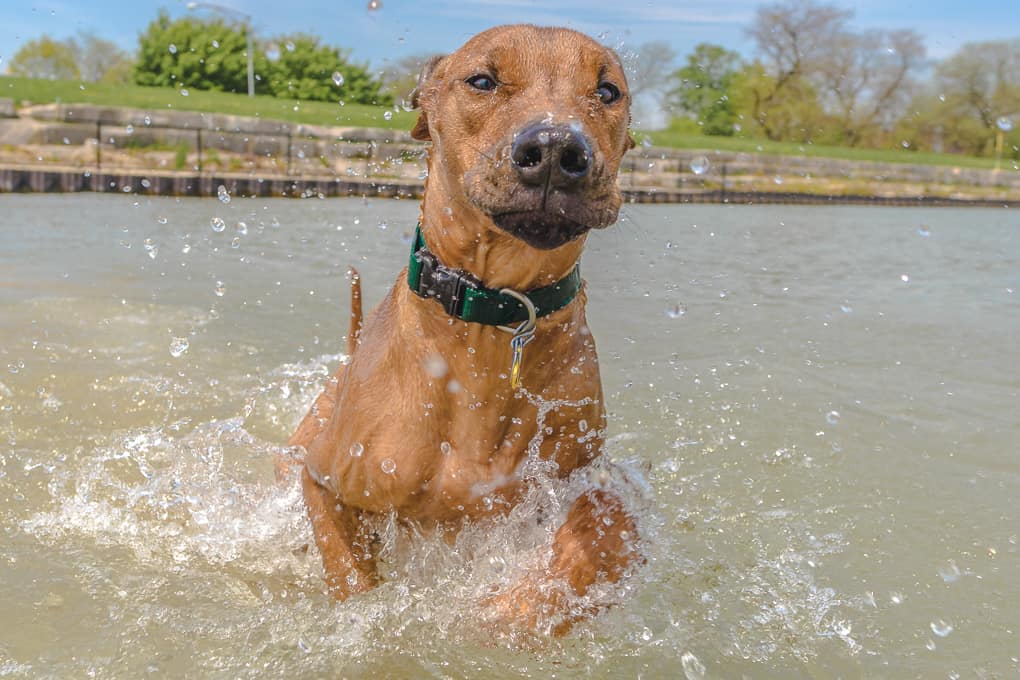 I'm happy to report that by the end of yesterday we had Zero paddling those big dino feet like a pro. We're back to spring temperatures this weekend, but I know one puppy who is definitely ready for summer. Check back tomorrow for a full video of Zero's transformation into the next Michael Phelps.