I know I'm very lucky Eko and Penny get along so well, but I think to a certain extent I've taken for granted 
why
they get along so well. Sure, Eko's patient. And yes, Penny has an infectious puppy charm. But I don't think either one of those things best explains how these two stay close. I think a better explanation is that Eko and Penny bring out the best in each other through play. After a couple days of avoiding Penny when I first brought her home, Eko just couldn't resist romping with the little ball of energy. And the two have been romping ever since.
Even with a full beach of dogs to choose from, Penny will beg for Eko to play with her
While Eko may shrug off offers from other pups, he never turns down an invitation from his sister
Nothing makes Penny smile quite like trying to keep up with Eko
And nothing makes Eko bounce around like a puppy more than having Penny hot on his tail
I love all our time at the beach, but nothing makes me happier than when I see these two playing together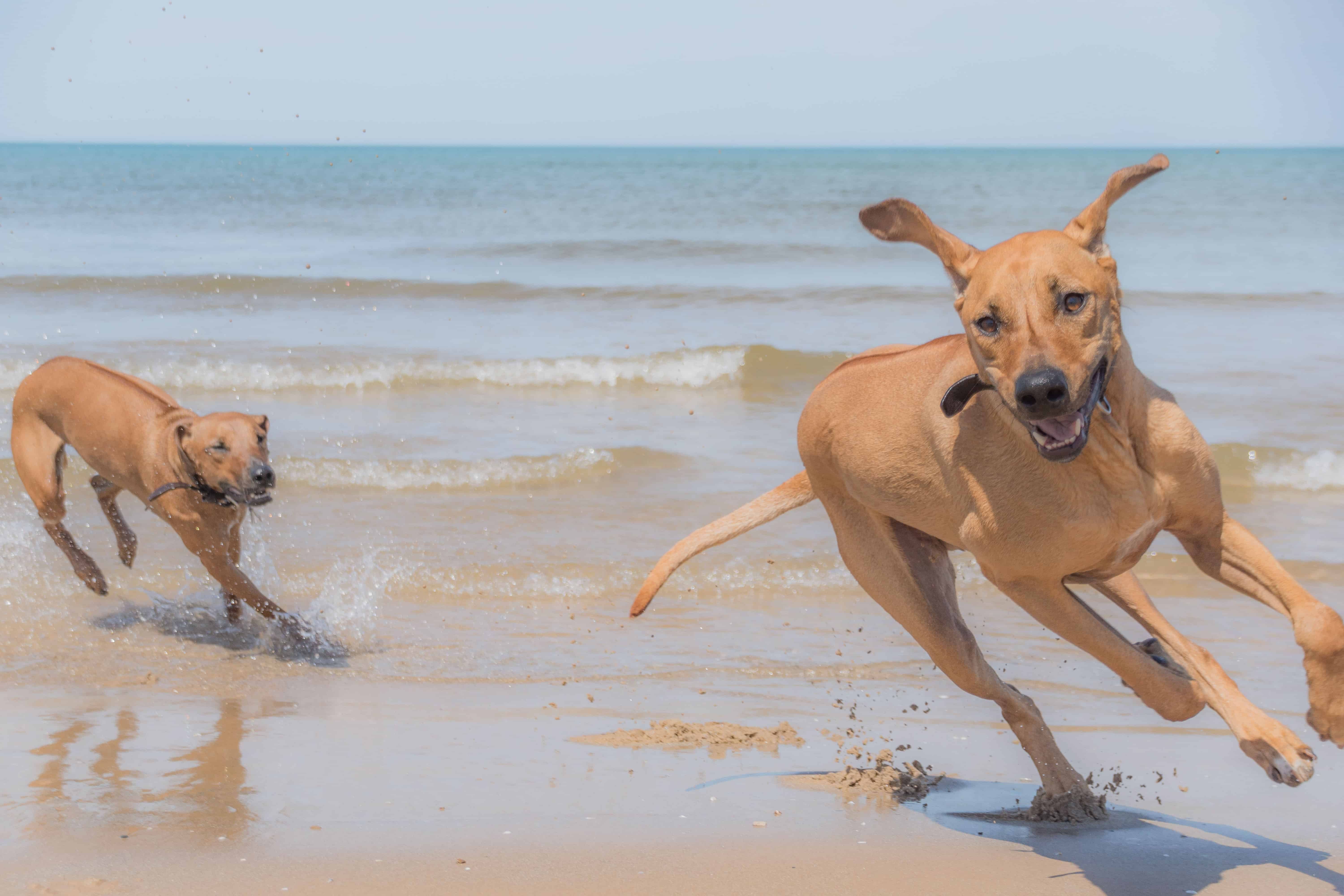 Clearly nothing makes them happier either!
Except for maybe making the cameraman jump out of the way every time they fly by. I'm pretty sure they do it on purpose just for yucks
 Of course we love to play, but around here we also play to love!