Memphis, it's the city of kings…  well, it's the city of The King, and that's all that matters. The
Beggin' Pet Parade
put us in a great mood and we were hoping to keep the party going in Memphis.  The gray sky couldn't dampen our mood and we made our way over to
Mud Island Park
, which is actually much nicer than its name implies.
If not for the drag created by his ears, Eko could possibly break the sound barrier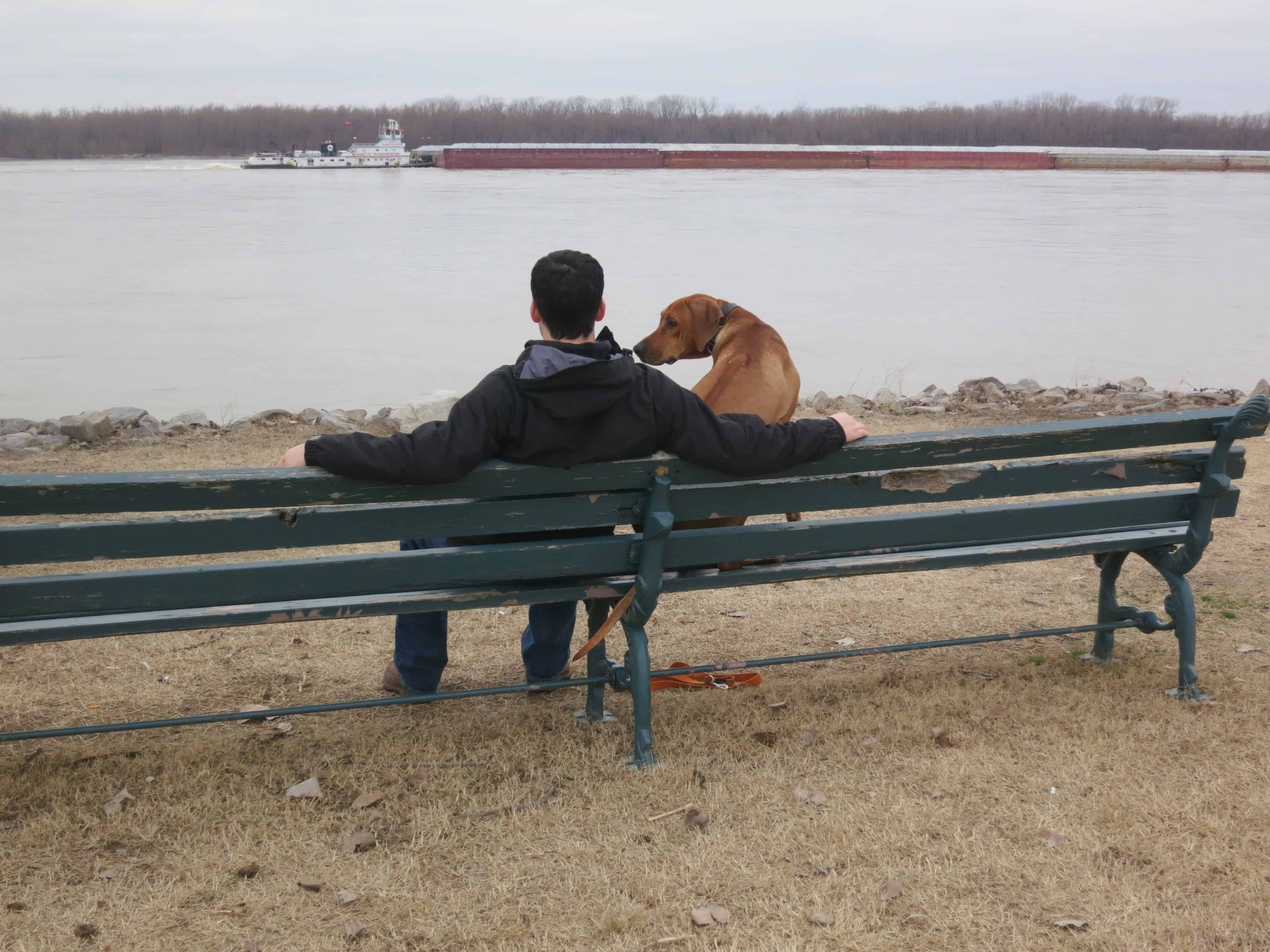 The best cross-species adventure team this side of the Mississippi
I had assumed that every time you look at the Mississippi River, CCR would automatically start playing Proud Mary over a loudspeaker, but sadly, that is not the case.  In any event, something interesting caught my eye as we made our way back downtown.
Is this where Elvis lived?  If so, why isn't his nickname the Pharaoh?
We didn't have time to solve any Egyptian mysteries because we were on a mission.  Our next stop was the birthplace of rock n' roll – Beale Street.  Or, at least we thought that was our next stop.  When we walked up to the top of Beale Street we found this sign:
I'm not sure if I was more upset that dogs aren't allowed on the street or that for some reason Memphis officials believe reptiles are not animals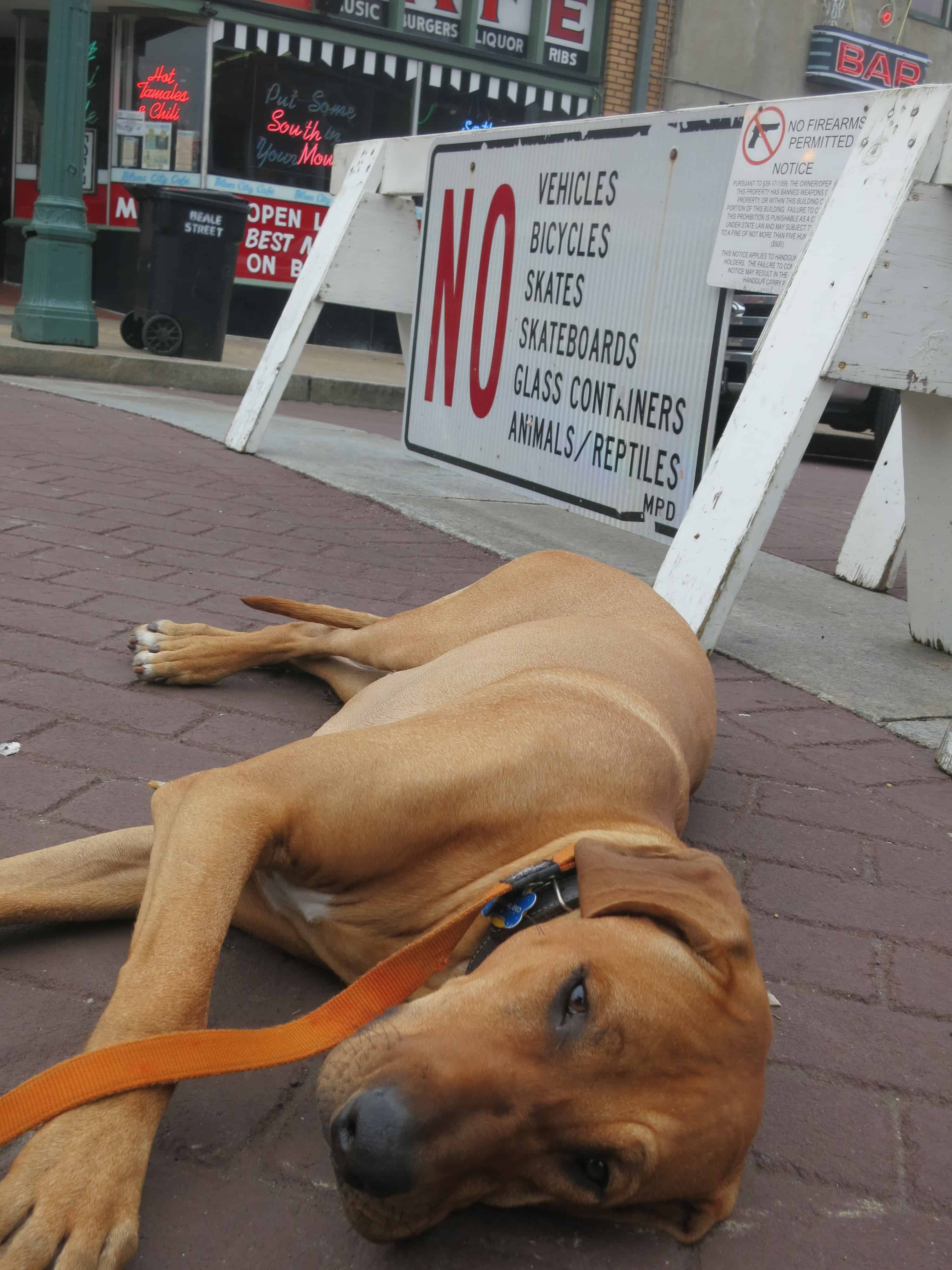 Eko collapsed in despair
We got the not-pet-friendly blues
Back at the hotel Eko dreamed of one day being able to walk down Beale Street
I don't know what problem Memphis has with animals/reptiles, but it seems a bit ridiculous that they won't let Eko (or any crocodiles) go for a stroll down Beale Street.  No matter, we are not easily deterred.  There is an open air park at the end of Beale Street and we are hoping to catch a live show there some time this week.
If you know of any other places in the area we should check out, be sure to drop us a line!