It's no secret that a tired dog is a happy dog but tiring out your pup isn't always as straightforward as it might seem.  Sure, you can go to the dog park but sometimes there aren't any other dogs to play with.  Or maybe some days your dog is more interested in sniffing around then romping.  Simply put, there is no guarantee that a trip to the park will tire your dog out.  Unless you know that Eko is there, that is.
Ever since he was a puppy Eko has had a talent for riling up other dogs to play.  I can't count how many times I hear someone say, "I haven't seen my dog run like that in years!" or "she never usually plays chase, this is great!"  This morning at the beach was a classic example – there were a few dogs leisurely playing but Eko had them whipped into a full blown romp in no time.
With a few play bows and few yips and one blatant ball theft, Eko rounded up the posse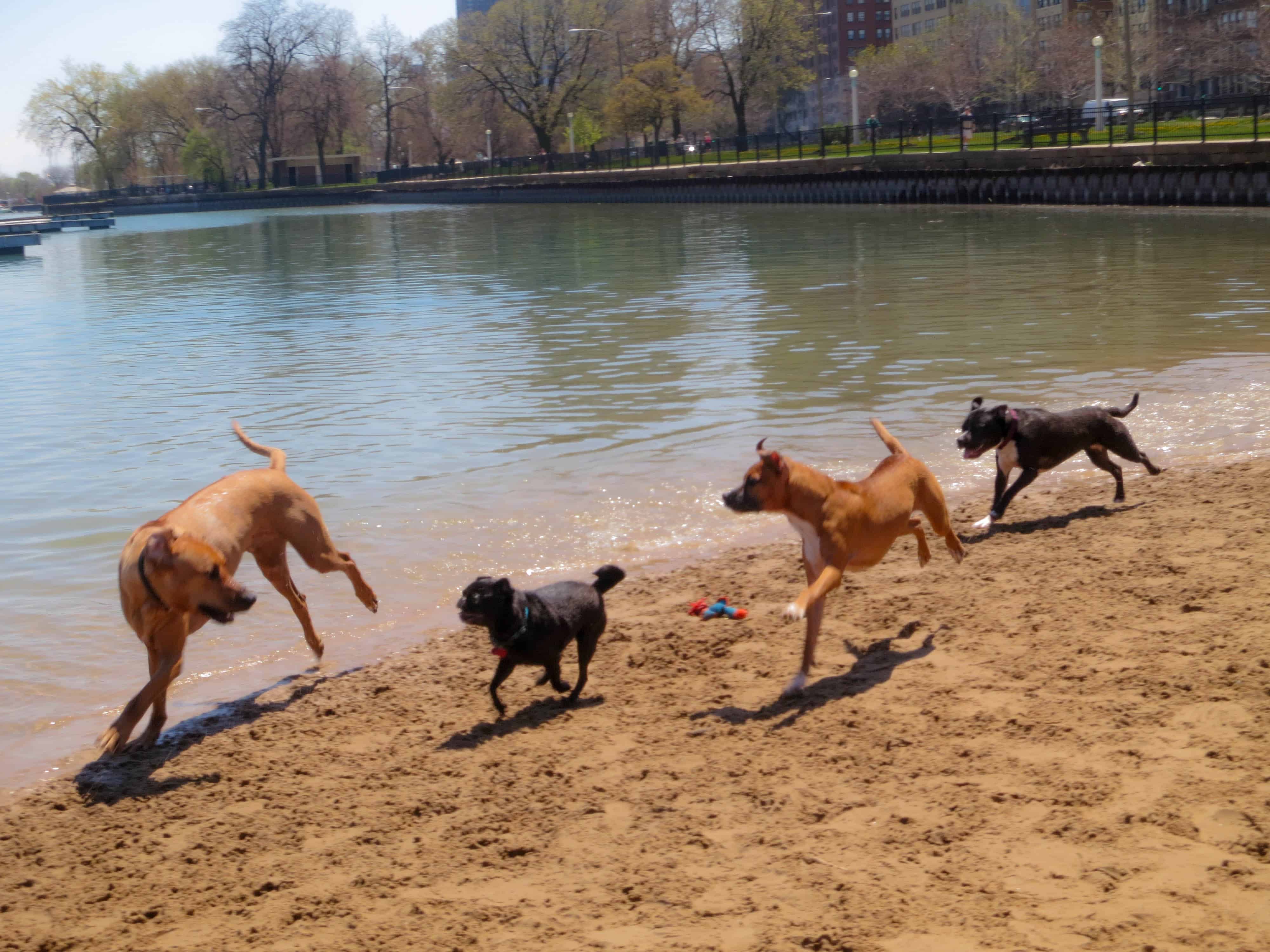 Eko then takes off, but he always looks back to make sure the chase is on
Catch him if you can
The pack in hot pursuit
For about twenty straight minutes Eko kept the dogs running at full speed
At one point Eko was running so fast and his ears flapping so hard that I thought he might fly away.  In fact…
We have liftoff!  The world's first flying dog! (Ok, maybe I doctored this photo juuust a bit)
While I consider myself a friendly person, I know that when I am frequently asked "When do you usually come to the beach?" it's not because people are looking for my company.  People are looking to tire out their pup and they know that a play date with Eko is 100% guaranteed to deliver.  We all love our pets the most, but I would wager that Eko's services make him plenty of people's second favorite!