Generally speaking, Eko and I have settled in nicely to our new role as domestic creatures.  Life as wild animals on the road was amazing, but I can't say we miss changing a flat tire on a bridge in the middle of nowhere Montana at night.  While I thought our road trip days were behind us, it turns out the travel bug is back. My uncle and aunt recently traveled to Hilton Head, SC, home of the famous Salty Dog Cafe.  Thinking of Eko and me, they mailed us a Salty Dog Shirt, bandana and a local guidebook.  I opened up the package, leafed through the guide and by the third page turn I was dreaming of the road.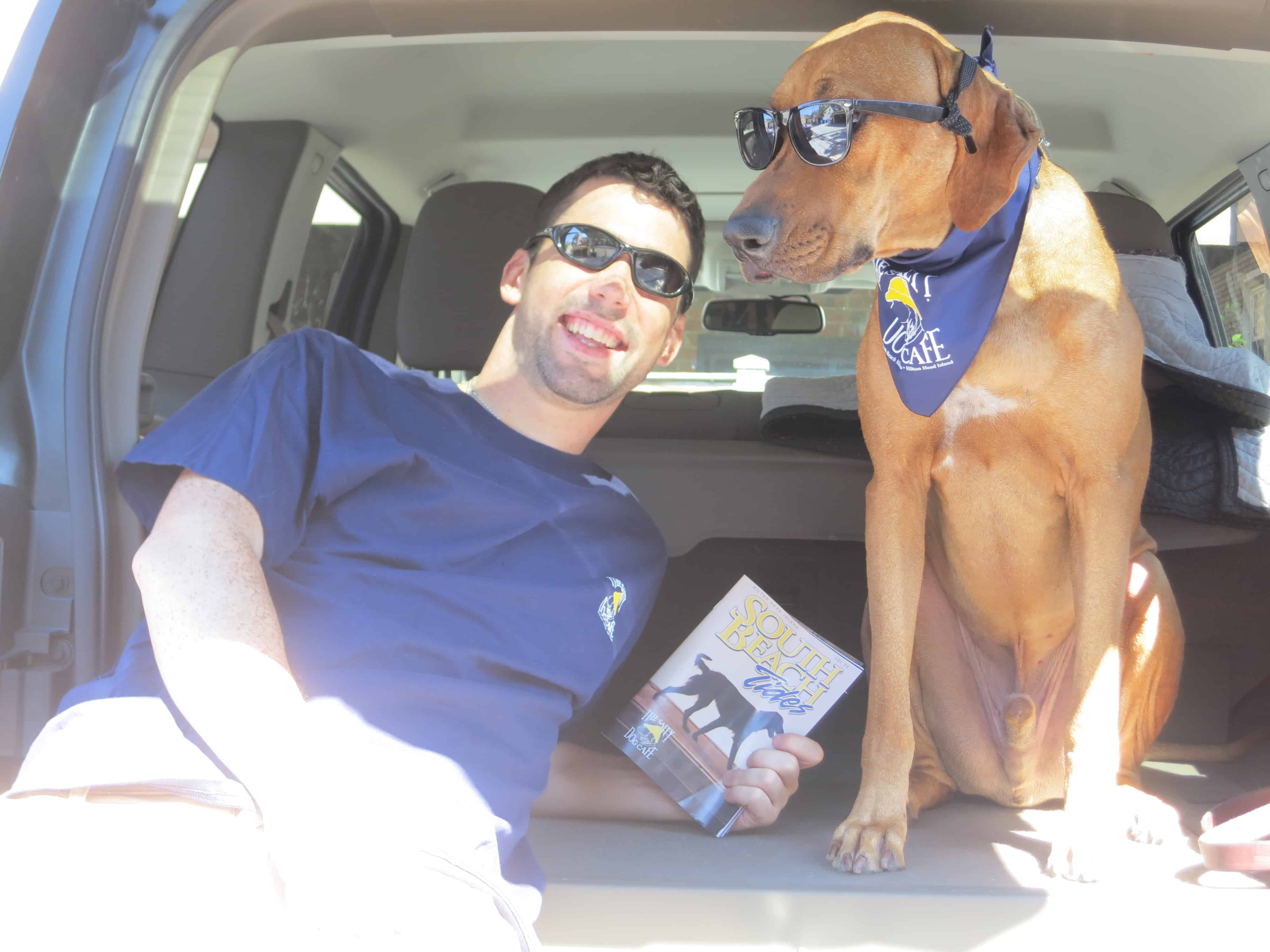 Let's blow this popsicle stand!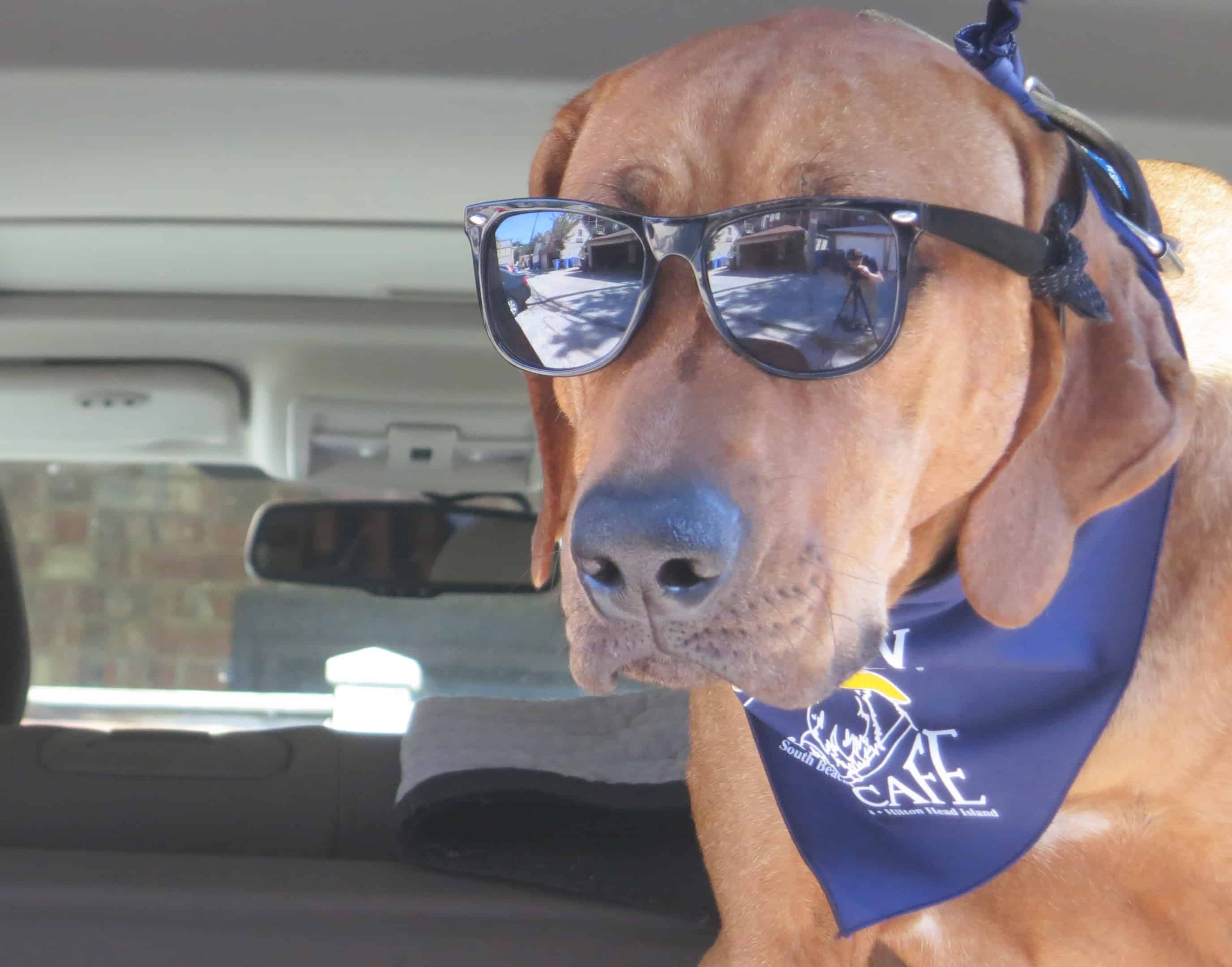 Ready for adventure
The real question now is where should we go?  Camping, hiking or somewhere completely different?  City life is great, but thanks to a simple package from my aunt and uncle I learned that my love for the road is still strong.  Some instincts never go away.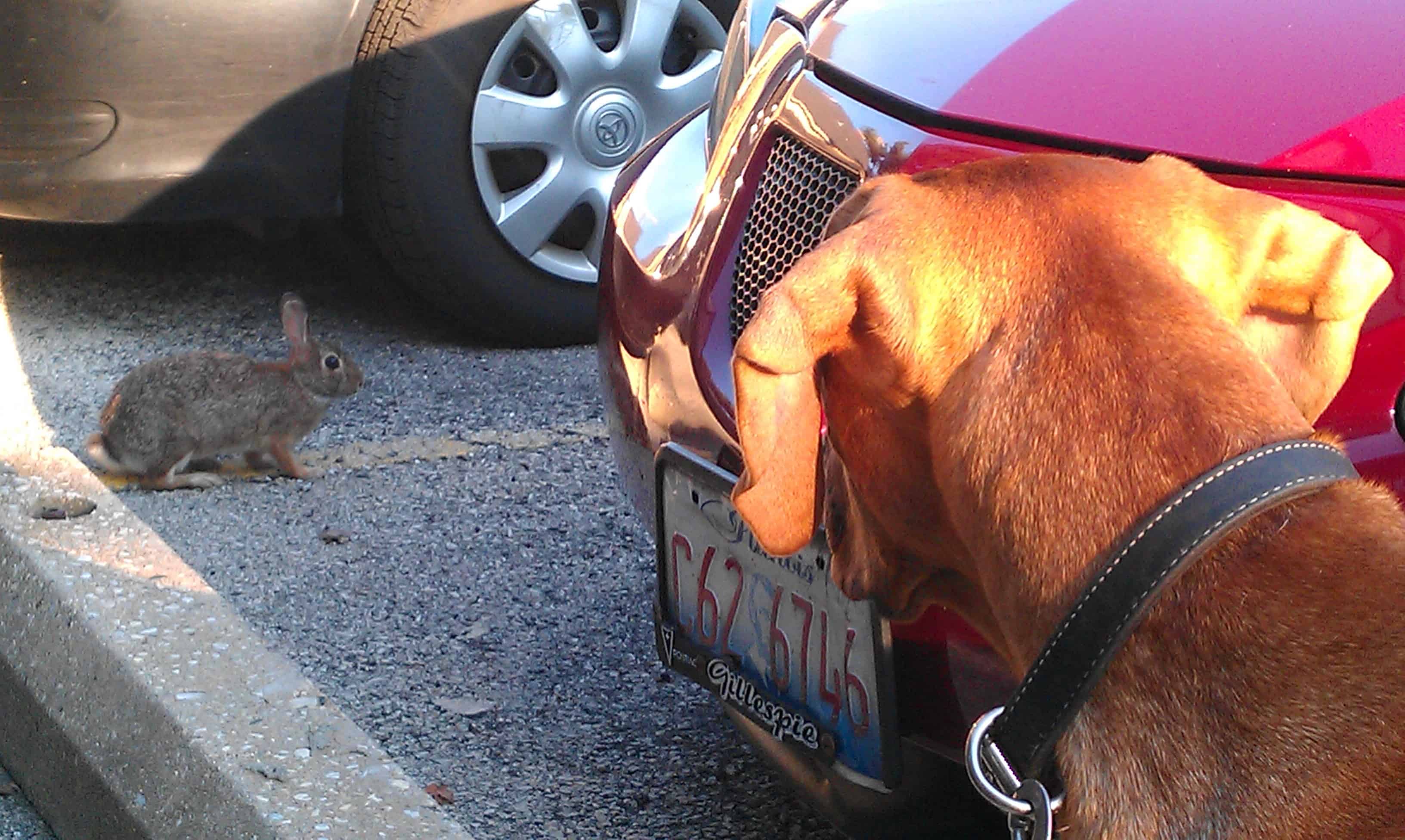 Like this instinct, for example…
We're not ditching Chicago (I still have to pay rent, and I enjoy having my own bed), but we are definitely looking for a fun day/weekend road trip to get outside the city for a while.  If you have any suggestions or recommendations about the types of trips you like to bring your dog on, be sure to let me know!