A few gray hairs huddle together on the underside of Penny's cheek — wisely hoping to escape her notice, I suspect. The first and only scar Eko gave her, a nick across the nose during an ambitious foray into his dinner, has faded to all but my own eyes. Past her signature neck whorl is a patina of scrapes, scabs and well worn paw pads. The crown of the ridge running along her back, like the girl herself, remains as reliably off kilter as the day I carried her home.

"Watch out for that one. She'll test you."

John's final words to me when I picked up Penny ran through my head yesterday as I watched Miss Mayhem run her head through Zero while wrestling at the beach. Those words have echoed in my mind countless times over the years – usually while surveying the aftermath of one of Penny's calamities or frantically attempting to prevent another.

But on the dawn before her fifth birthday I felt like I understood the words for the first time. It's funny how that works. You can know exactly what someone said, replay the same words in the same order for years, yet entirely miss their meaning.

As a young man, I took John's words as a challenge. A gauntlet laid down before me in the shape of an incorrigible puppy. A warning of the storm to come and a command to rise to the occasion.

Oh, the storm did come. I brought it home with me, actually. Hurricane Penny left pieces of my couches and my psyche indiscriminately strewn in her wake. Penny exposed my weaknesses and failures as a caregiver on a daily basis. Frustrated, I often felt like I couldn't measure up to the challenge. Like I failed the test.

While the wounds Penny gave my furniture were fatal, the marks she left on me were not. Like the scar on her nose, I suspect only I can see these faded imprints now. But I recognize them for what the are — testimonials of growth. Reminders of painful but necessary lessons for me to become a better version of myself.

Yesterday at the beach, apropos of nothing, Penny took off at full speed down the shore. Zero gave chase for a moment but then settled down to watch the familiar show. Even Rhodesian Ridgebacks pause to watch Penny Mayhem in action.

For a frenzied minute Penny zoomed at nearly impossible angles, piles of sand exploding in each brief moment her paws touched the ground. A tangle of discordant motions somehow coalescing against the laws of nature into a symphony of vitality conducted by my mad maestro.
A biting wind swot around us, the waves roiled along the shore, and at the center of it all was my tiny tempest.
In place of a bow, Penny gave a quick shake and trotted over to us with a "Yup, still got it" tail wag. As if we ever doubted her.

And that's when I understood John's words anew. What if they weren't about doubting Penny's character, but about doubting my own?

Watch out for that one.

What if he was speaking to the puppy? What if he was telling Penny how much I would one day need her to look after me? That her indefatigable countenance would provide strength during a moment of reckoning.

What if he knew one day I'd be going through hell, but the Churchillian encouragement of "keep going," would fall on deaf ears? What if he gifted me a little demon because he knew I would need someone familiar with the joint to drag me out?

She'll test you.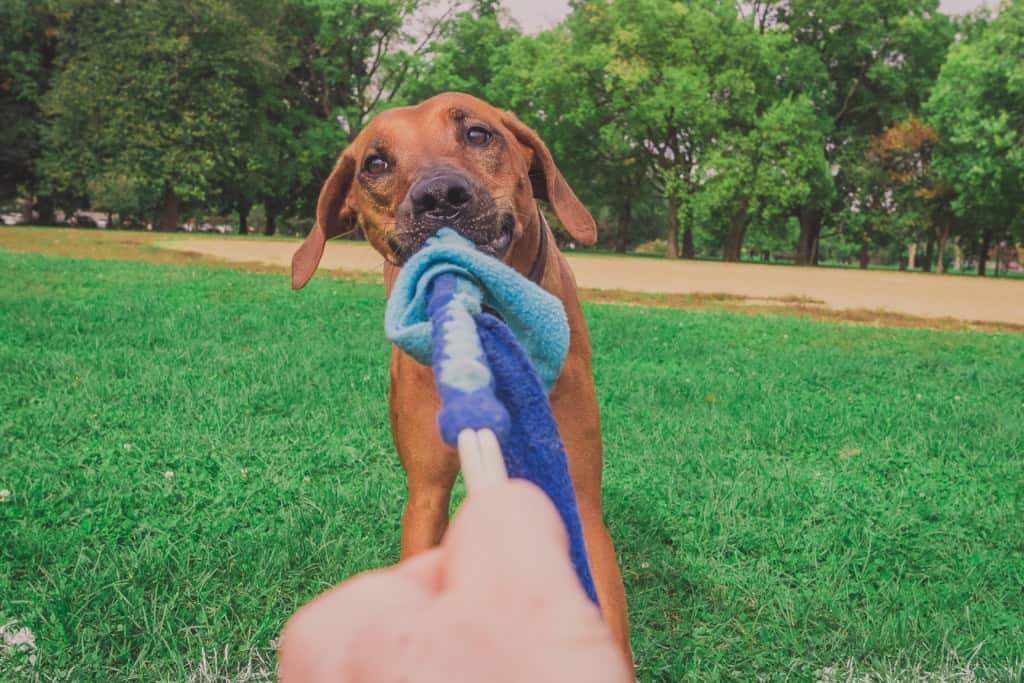 Maybe it wasn't a challenge at all. Maybe it was an invocation. One which promised this firebrand puppy would prepare me for what lay ahead. A benediction of blazing spirit which would burn my hands to touch, but build the callouses I needed to hold it tight in my darkest hour.

Of course, John could not have known any of what was to come. And I can no more alter the nature of his words than I can change the nature of the fearless puppy he placed in my arms.

But words, like dogs, can be gifts hidden within themselves. We cannot change the meaning of their nature, but we can change the nature of their meaning. After five years, the words and the dog both mean more to me than ever before.

Many who've witnessed Penny's relentless constitution wonder how I endured the tribulations with her. But my secret is I could not endure without her. The wild puppy who pushed me from my smug complacency, the unrelenting adolescent who demanded a better version of myself, the zealous hunter who hounded the lions of my grief until at last even they relented.

This is Penny's gift. Underneath her diminutive frame and akimbo ears is an unequivocating force of nature. One which offers no quarter to plan or circumstance, but which always offers a way forward. And woe unto any who block her path.

Today, on her birthday, I feel especially grateful for another year with my mischievous misfit. Not because she is the dog I dreamed she would be, but because she is exactly the dog I most needed her to be.

It's taken me five years to fully appreciate the meaning of the words and the puppy John gave me that day. Fortunately, Penny's seemed quite happy to spend her days pushing, pulling and carrying me towards that epiphany.

I can only wonder how much more Penny will come to mean to me in the days ahead, but no matter what comes, I know she'll make sure I'm ready.

Ready for what? Just about anything. Happy fifth birthday, Miss Mayhem!