Normally, if I have to compare Eko to a Disney character, I will say that he is Simba from 
The Lion King
, singing Hakuna Matata and romping around like a knucklehead.  However, after getting
sidelined by a fractured toe
, Eko's romps are temporarily on pause.  The little guy has now been transformed into Ariel from 
The Little Mermaid 
and he is singing an entirely more despondent tune: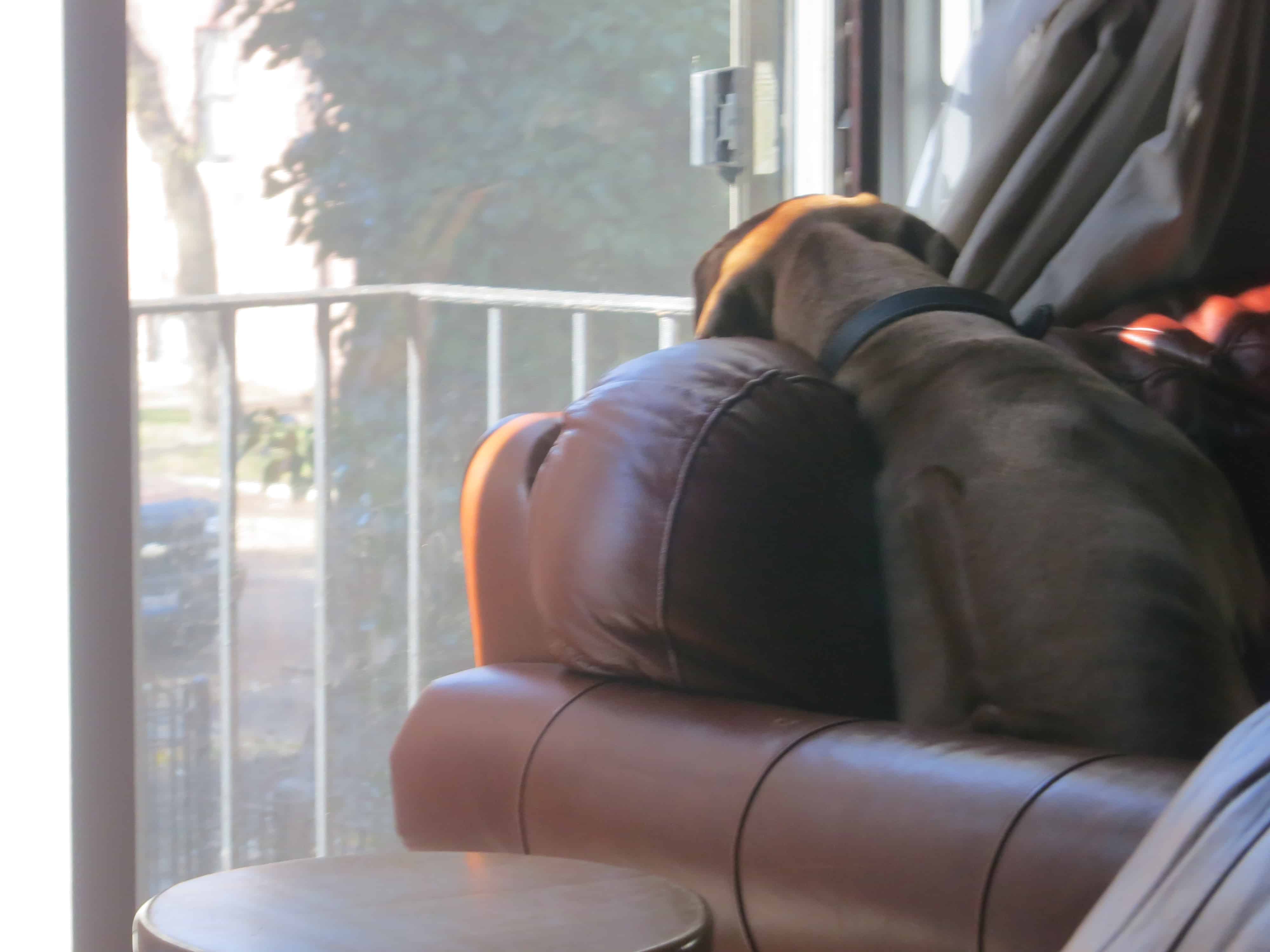 "Wandering free, wish I could be, PART OF YOUR WORLLLD!"
We usually spend our weekends on galavanting adventures, but for the past few days Eko has been on strict bed rest per doctor's orders.  It was torture for the little guy to have to watch other dogs play right outside our window, but it was for the best.
After a stormy Sunday evening, a burst of sunlight filled the apartment this morning
Between this weekend's inactivity and this morning's sunshine, Eko was going crazy for some action.  The rest and the medication have helped Eko go from the hop-along kid (three legged locomotion only) to the limp-along kid (light pressure on the  injured foot) so I decided to take him on a slow walk to the park.  We avoided the temptation of other dogs and found a pain-free way for Eko to have some fun.
Crunching leaves is always good for a smile
Eko got a kick out of rolling around in the leaves and I was glad to see him enjoying himself again.  However, keeping Eko entertained and my apartment intact over the next few weeks is going to be interesting to say the least.  I have plans to take Eko to a nearby facility where he can swim out some of his energy, but I'm also on the look out for other ways to keep Eko busy and myself sane.  Thankfully a number of good suggestions about tiring Eko out mentally have already come in.  Does anyone have a recommended toy or puzzle that they like to use at home?