Mr. Rogers is one of my heroes and I think that one of his best lines can be appropriated to explain how most of us feel about our pets – "You've made this day a special day by just your being you. There's no (pet) in the whole world like you. And I like you just the way you are."  Just by virtue of being who they are, we love our pets!  But I also realized that our pets usually do a lot more than just be our pets.  Here are just a few of the ways Eko goes above and beyond to help me out around the house.
Does this face look familiar?  If so, you are the proud owner of the world's most reliable "no-set/no-snooze alarm clock!"  With Eko on my side, I never have to worry about sleeping the day away
Dyson has yet to dream up an attachment that can even remotely clean the floor as well as Eko.  As you can see, he's well equipped to get in those hard to reach spaces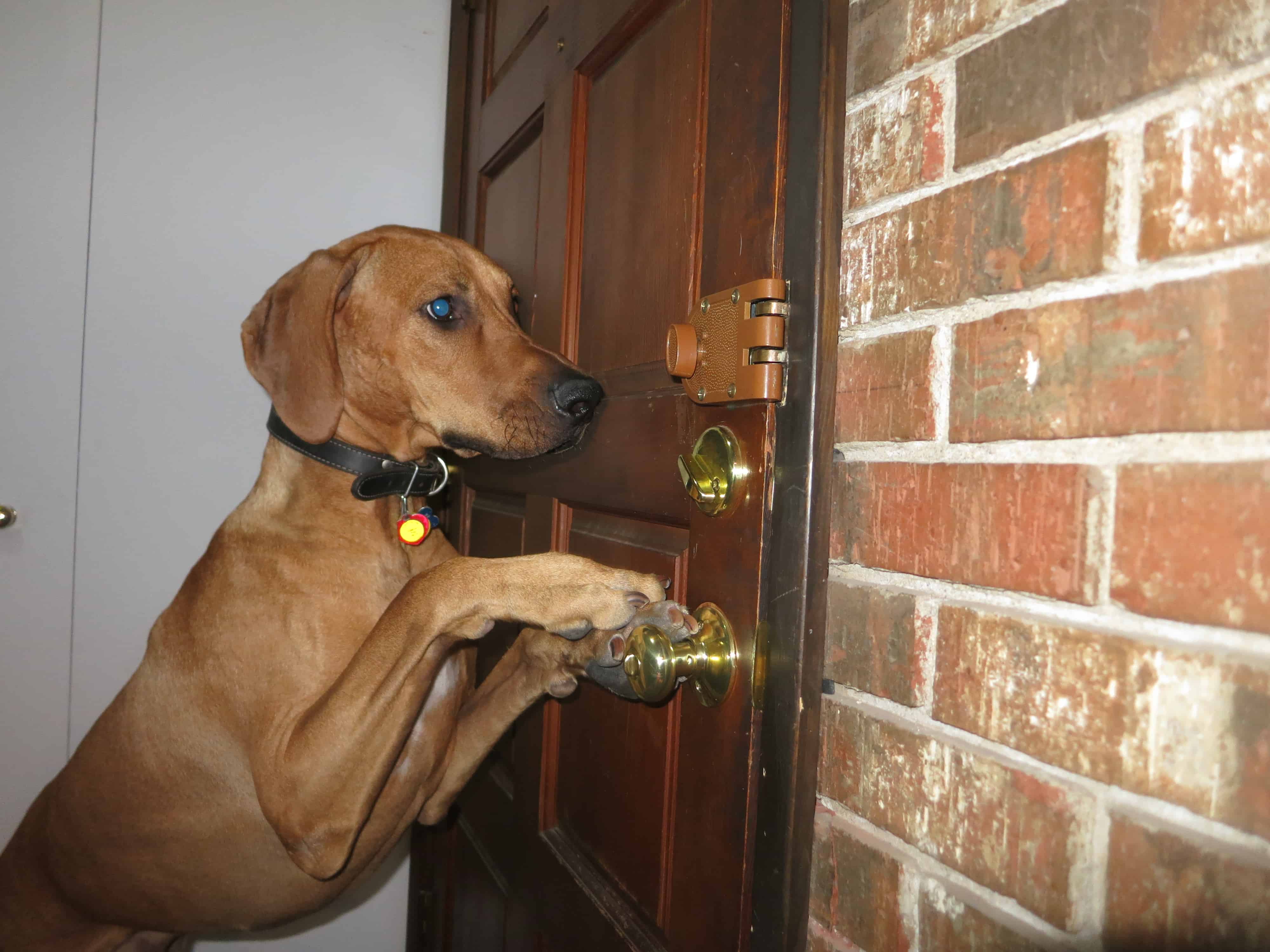 "I got it, Will!"  – If I'm upstairs, I don't always hear a knock or ring at the door.  Eko has never once failed to announce a visitor or delivery that I might have otherwise missed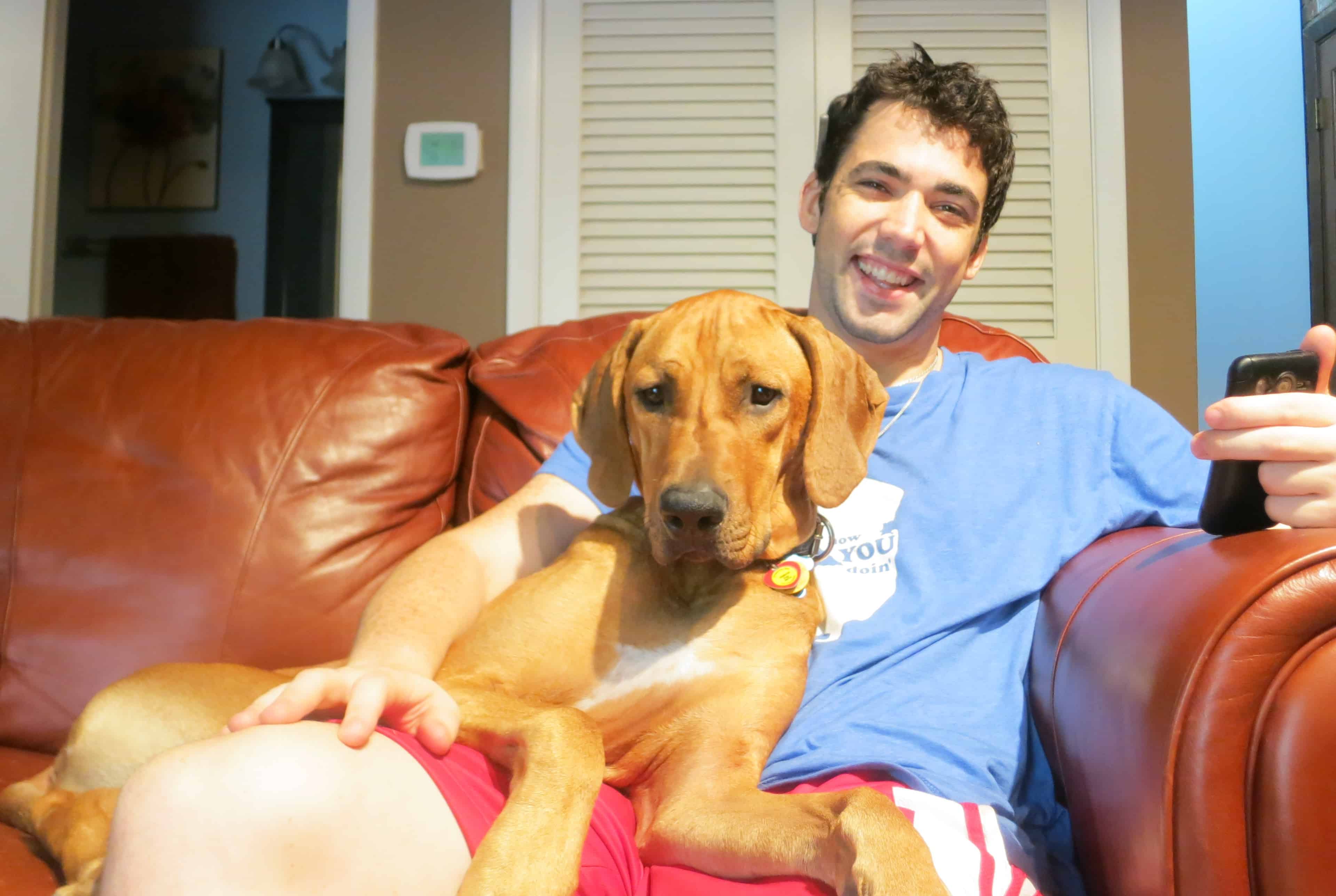 Chicago is known for it's freezing winters, but with this four-legged blanket draped on me anytime I sit on the couch, I may never need to turn on the heat!
Eko even helps me balance my checkbook!  ….I apologize, that was the corniest joke I have ever made.  I'll see myself out.
Alarm clock, vacuum, door bell and blanket – Eko is truly a Swiss Army dog.  Every pet has different skills so let us know how your pet is more than a pet!  If you have a link to a photo, even better.  I would love to highlight some talented pets in a future post.