After the polar vortex, this morning's fifteen degrees never felt so warm!
Eko sent Santa a clear message that unless he took his weather back to the North Pole he was in for some trouble
I threw on Eko's coat and boots and we set off to stretch his legs.  I planned for a couple quick stops to give Eko a chance to warm up.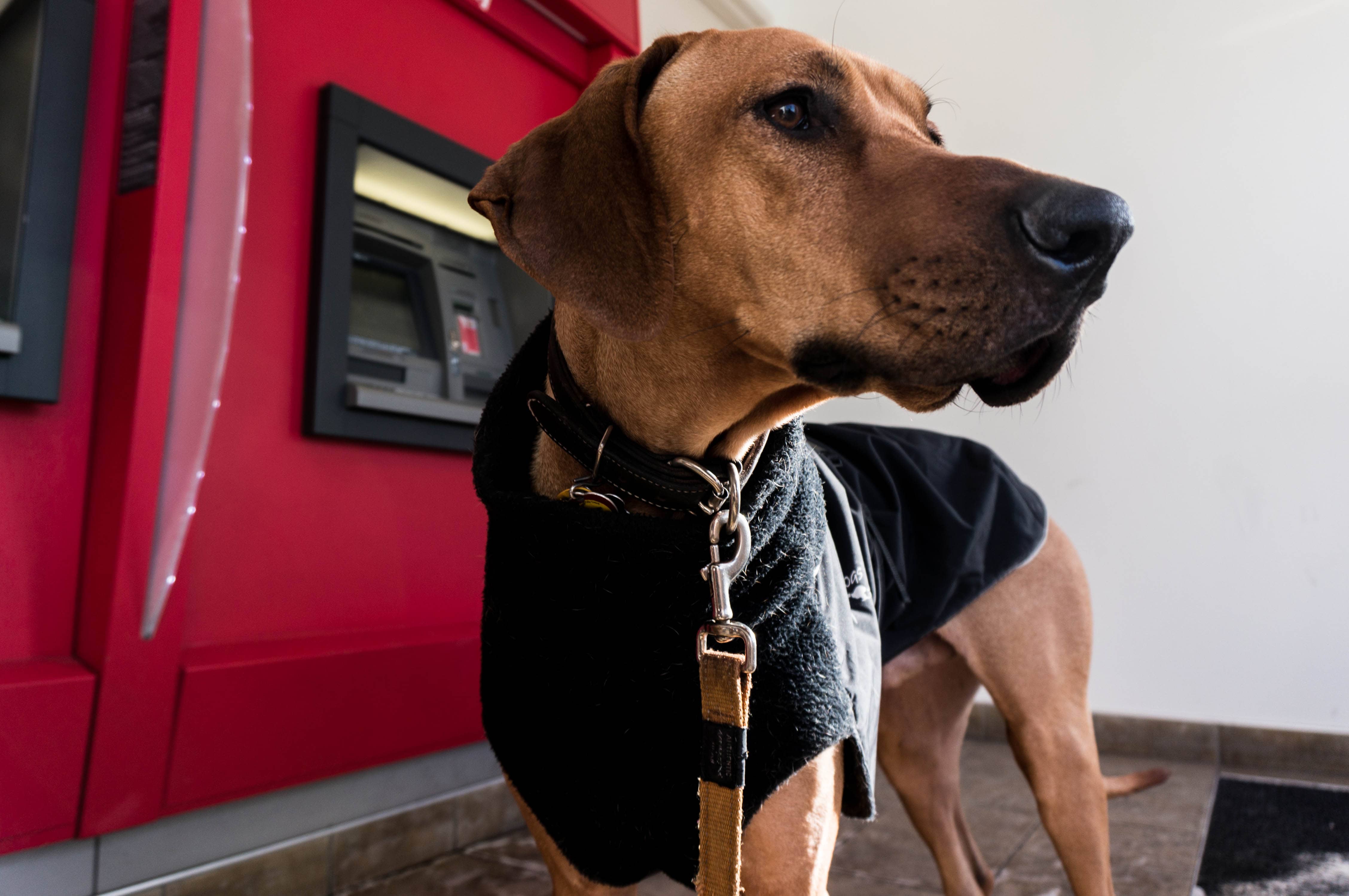 At the ATM, Eko made sure no one was trying to peek at my pin number
And he patiently waited while I picked up a prescription on our way home
As I've said before, when Eko runs on leash with me it is the equivalent of attaching a cinder block to a Ferrari.  So before heading in we stopped at the park so Eko could really let loose.
This week has felt like prison for Eko.  I took off his boots and Eko took one deep breath…
Nothing makes Eko happier than a good romp, and this one was certainly overdue.