To celebrate the day before the night before Christmas, Eko and I went looking for a treat. Unfortunately, we both wanted something different.
Eko wanted to go to Jack's Snacks
But I really wanted a snack from Cupcakerie
It would seem to most that Eko and I reached an impasse, but in fact Jack's Snacks and Cupcakerie are the exact same place!!! (Cue dramatic music)  If both you and your dog are looking for a sweet, then 1860 Broad Street in Cranston, Rhode Island is the place for you.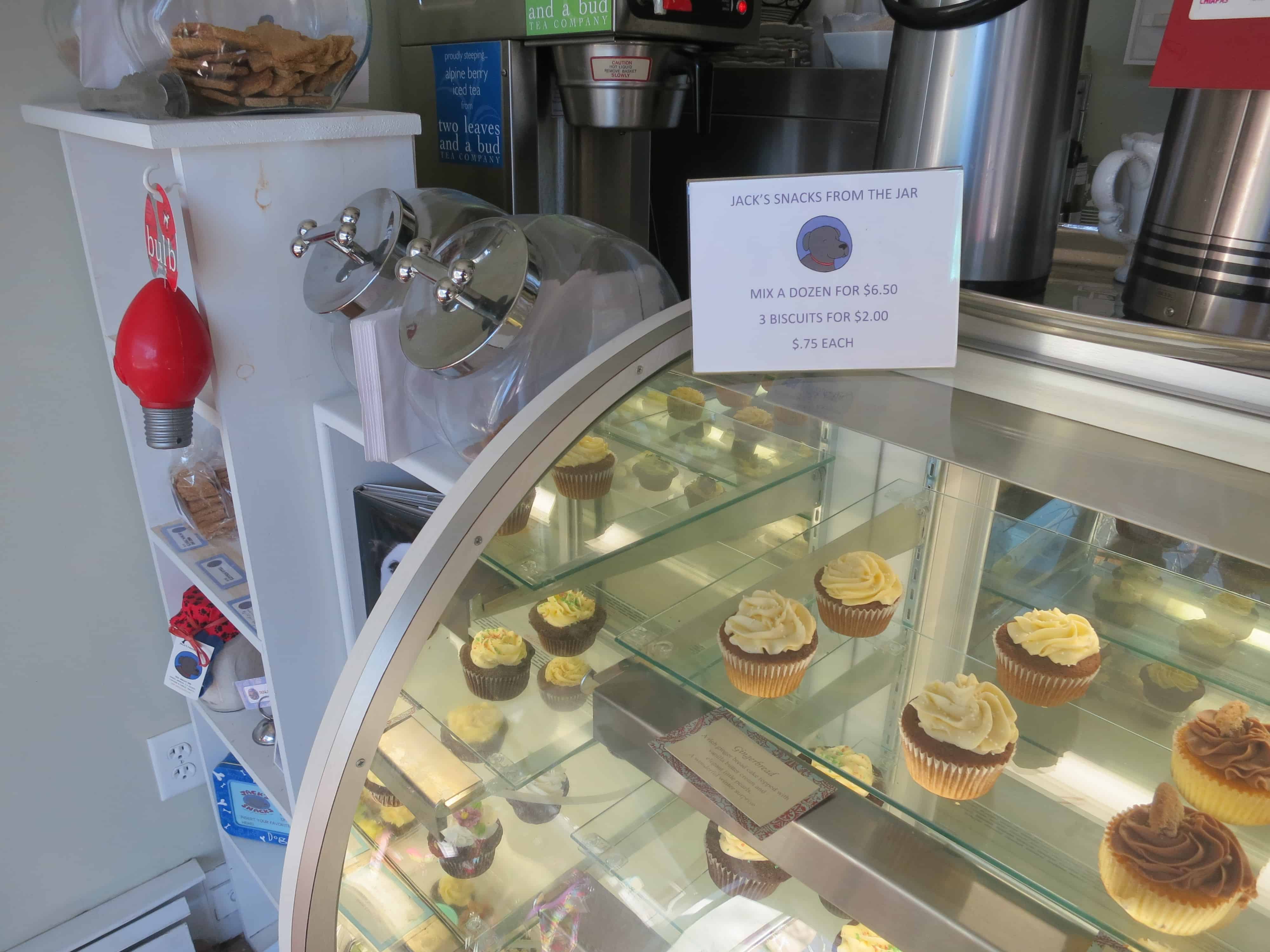 The best of both worlds
After enjoying our snacks Eko and I walked along the revitalized Providence waterfront downtown.  In the summer months the river hosts a weekly waterfire display, but the path offers a great place to walk your dog year round.
Venice style bridges line the water
Eko made me reenact his favorite scene from Titanic
Eko had his head in the clouds all day
During our time in Providence, Eko and I saw a lot of stores selling leashes and leads we haven't seen before.  Robin Bugbee, owner of Plaid & Stripe, let us know that the gear was actually made by a local company – UpCountry.  The people at UpCountry were kind enough to give Eko and I a tour of their offices and manufacturing facility.  Not only does UpCountry make great products, but they also make sure that every dog adopted from the local shelter goes home with a free collar and lead.
Pretty sure this is exactly what Eko dreams of as well
Lots of dogs are getting some stylish new walking gear this holiday season
We had a great week in Providence, but it's time for Eko and I to get on the road.  We're heading home to NJ for Christmas before taking on the Big Apple.  My brother's dog and my mom's dog will be around, so I'll have to see if I can corral them all for a Christmas card I can post tomorrow.  I should also probably start my Christmas shopping.