The winter solstice marks the official beginning of winter, but if today was a product in the supermarket it would be called "I can't believe it's not Summer!"  It was an absolutely beautiful morning in Providence, so Eko and I ditched our jackets and headed for the beaches of Jamestown and Newport.  Not before Eko charged his batteries first, of course.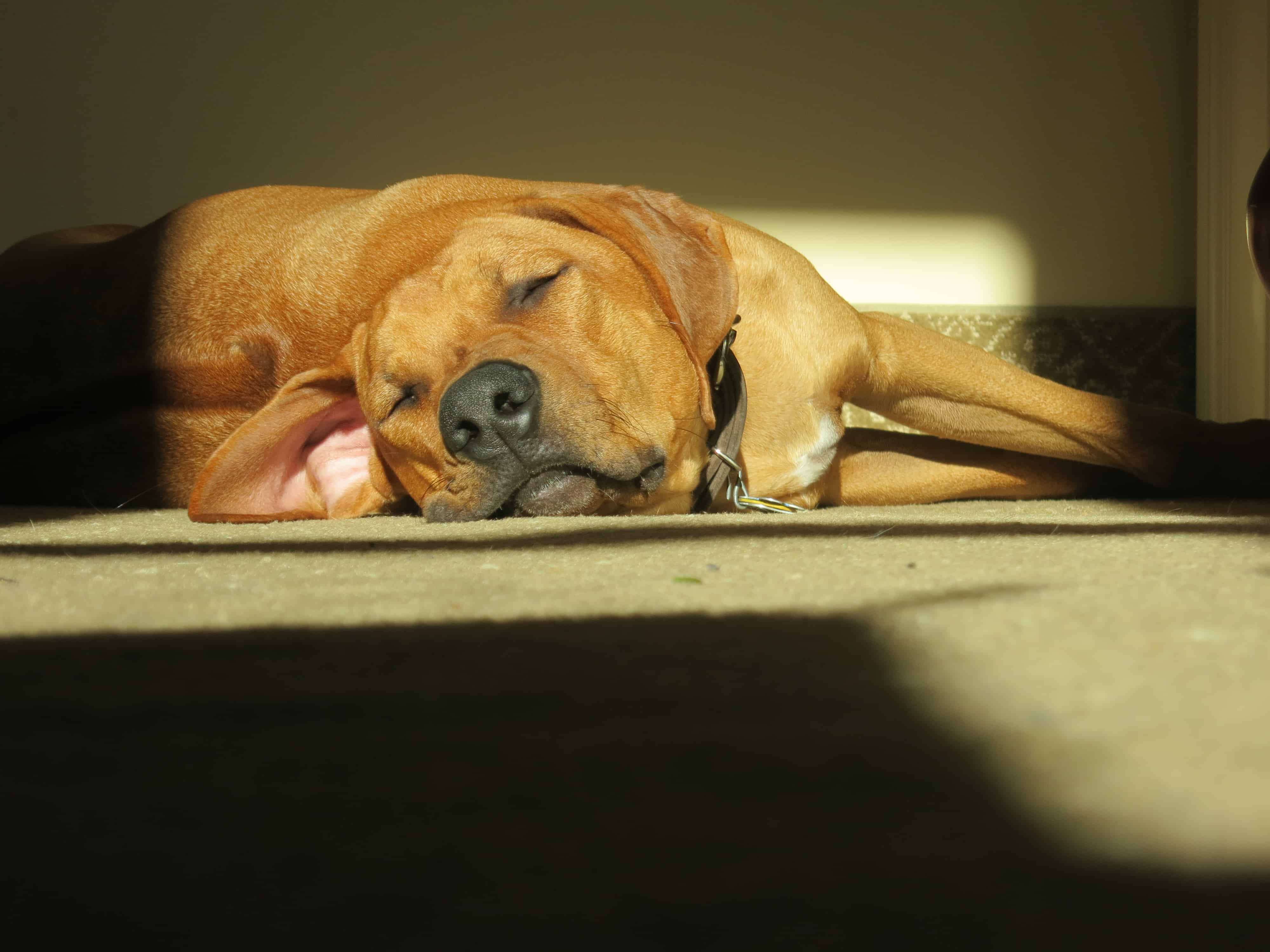 The entire world is Eko's tanning salon
Forty minutes south of Providence, Jamestown is an actual island (you hear that, Rhode Island!) which offers great ocean views from any of it's multiple parks.  Eko and I hiked through Fort Adams and then made our way to Beavertail Park at the southernmost section of the island.
Gorgeous day, gorgeous park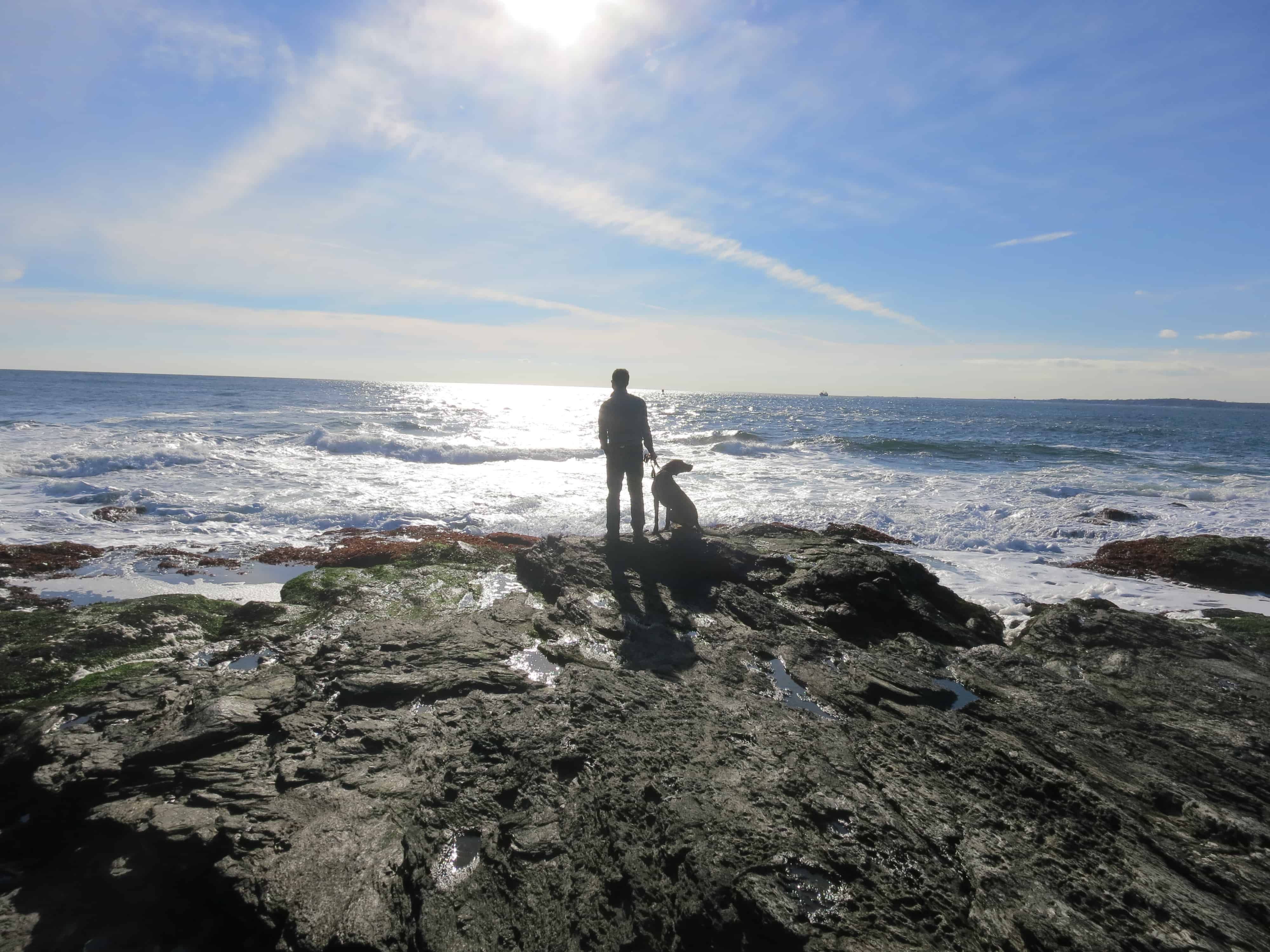 Watching the waves crash on the coast
Based on our walks, I sometimes wonder whether Eko's mom was a tugboat
Jamestown has so many great parks but Beavertail undoubtedly offers some of the most stunning views.  After the park Eko and I headed over the bridge to Newport.  The town gets absolutely packed in the summer, but even with a quiet harbor Newport was still lively.  We enjoyed a scenic walk along the wharf before heading up to the local pet store, Wag Nation
Eko smelled the treats before I saw the store. The dog bait worked like a charm
Like all great local shops, Wag Nation is a unique store with a passionate and engaging owner.  Lynne Wieder, who has six foster dogs, also owns Wag Nation and stocks it with well crafted and stylish products.  We're not sure when she sleeps.
Wag Nation even had a holiday dinosaur bone for sale
Eko lobbied for the dinosaur bone purchase, but since we were in Newport I decided to get something a little classier.
Mutt Merlot – The World's Most Refined Treat (What do you think of Eko's "refined" pose?)
We really lucked out with the weather today, but no matter what time of year you're in the Providence area, it is definitely worth your while to swing down to Jamestown and Newport with your pup – the views are fantastic.
Tomorrow is our last day in Providence so let us know if you're around and want to meet at your favorite pet-friendly spot.  Eko and I give great hugs!