Navy Pier and Millenium Park are Chicago's two most popular tourist attractions, so this afternoon we headed downtown to see what each place has to offer for travelers of the non-human variety.
We first took a walk down Michigan Avenue – if you're into people watching, Michigan Ave is a great place to take your dog for a walk.  Budget extra time though, we were stopped five or six times by people who wanted to pet Eko.  Eko graciously accepted; it's a tough job, but someone's got to do it
Unfortunately, we learned the hard way that dogs are not welcome in Millennium Park.  I tried to explain that Eko is a steward of the environment as well as an avid gardener but security wasn't having any of it.
That left us on the outside looking in, but we still enjoyed a walk around the park and got a nice view of the bean (the spaceship looking sculpture)
After strolling around downtown a while longer we tried our luck over at Navy Pier.  Eko was still feeling the rejection from Millennium Park though.
Feeling blue
A walk along the pier was just the thing to turn the day around.  Between the beautiful views, the rows of shops, and the carnival-like atmosphere, Navy Pier is a great place to visit.  Thankfully, it's pet-friendly!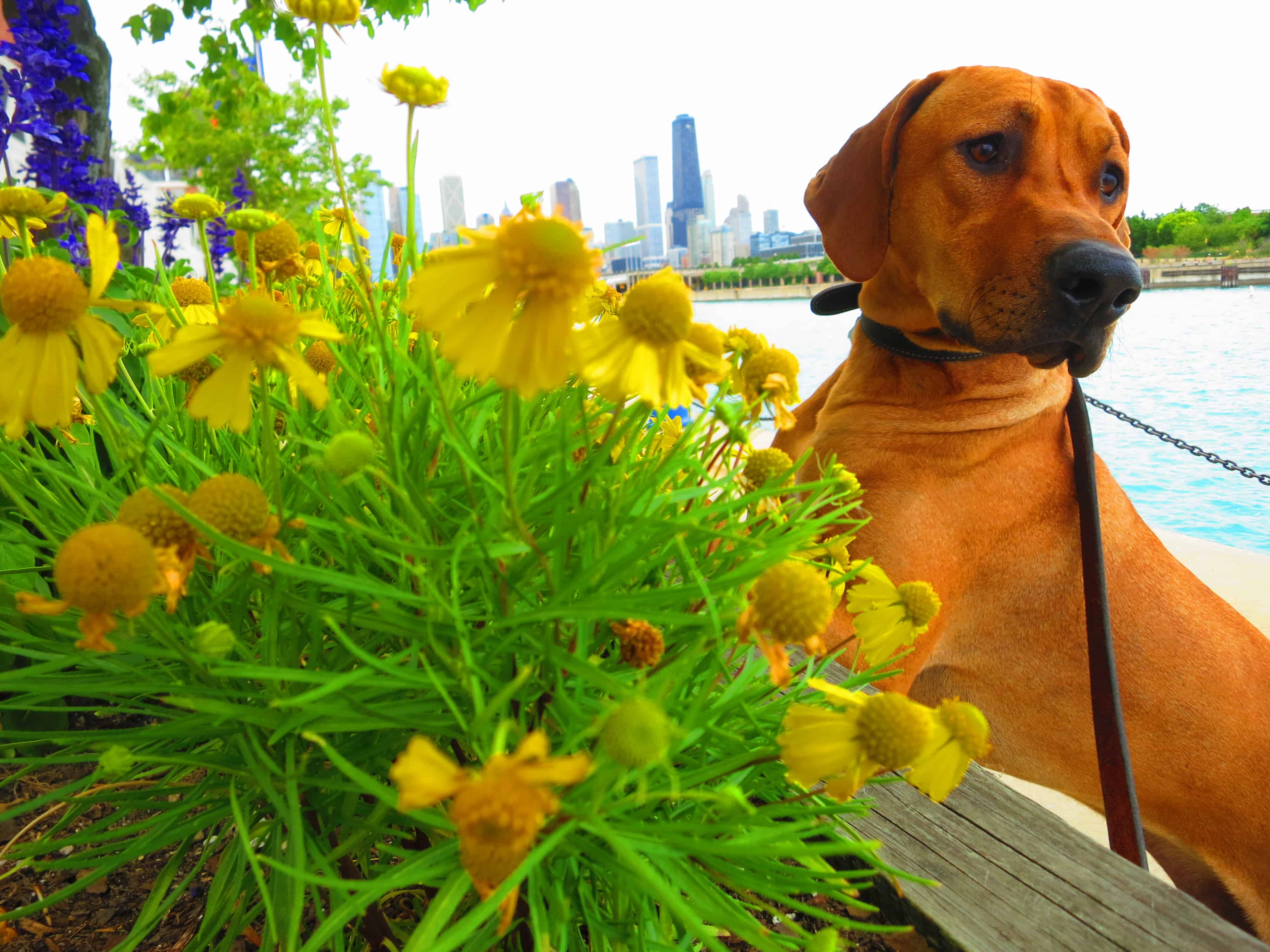 After a walk around the pier the color returned to Eko's world and he felt like he could do anything!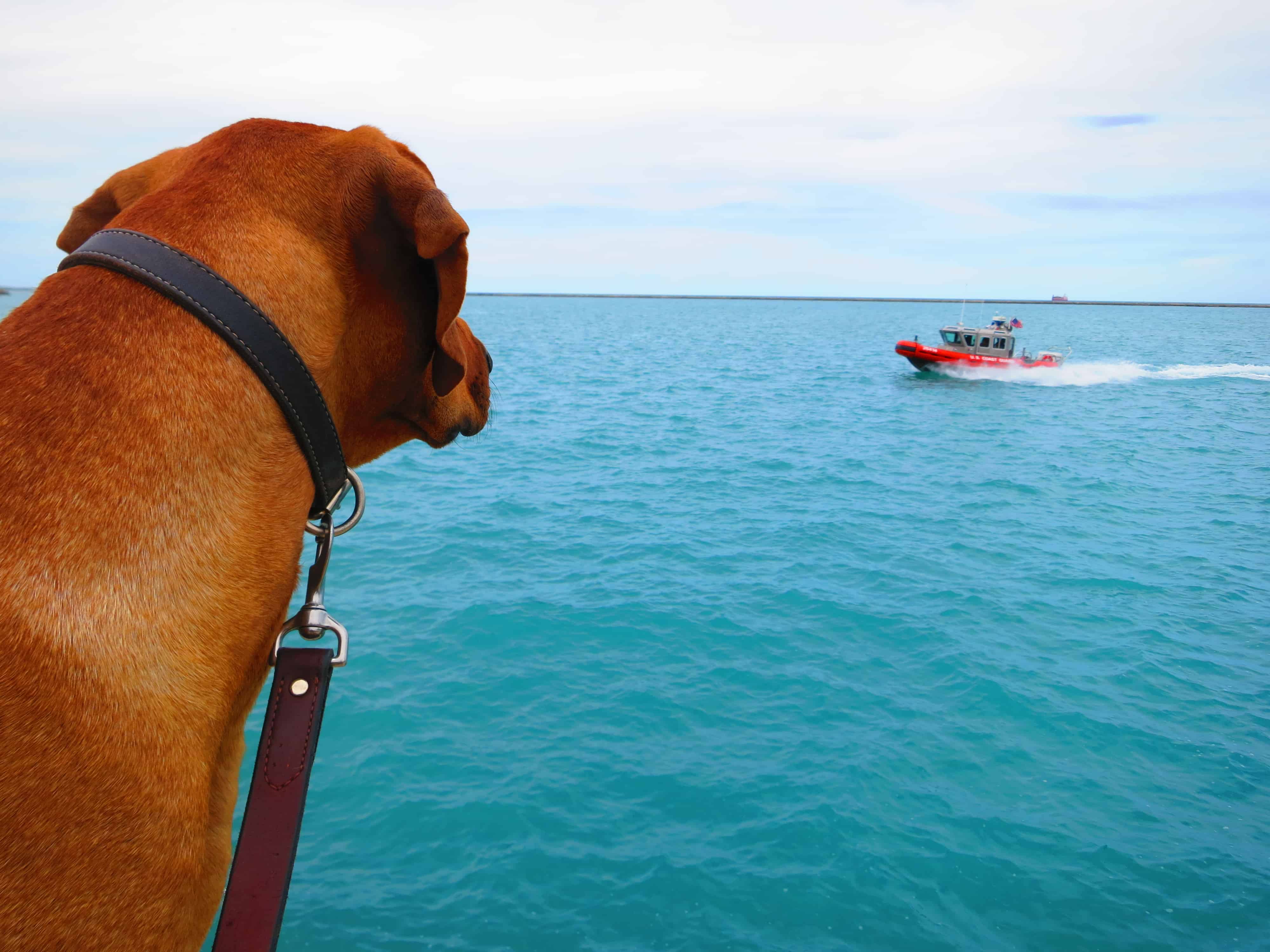 Including chase after this Coast Guard boat .  Once again, the leash saved the day and I was not forced to dive in after Eko
The moral of today's story is that if you want to visit downtown Chicago tourist attractions with your four-legged friend, you're probably best off bringing a human friend as well.  You can take turns relaxing with your pet outside Millennium Park while the other person can go and take a closer look.  Navy Pier is packed with retail stores, so it would be great to have two people so that each of you can go into the stores you want.  Whoever waits with your dog won't be lonely, there will be plenty of kids wanting to say hello to your pet.  Or in my case, plenty of kids asking, "Hey, why did you give that dog that haircut!?"  The kids refused to believe Eko was born with a ridge and insisted I tell the truth.  I told them that I meant to shave him all the way but the clippers ran out of batteries right before I could get the last strip.  They all nodded and agreed that this was the most reasonable explanation. Adventure is all about making mistakes and carrying on, two things Eko and I have perfected – I make the mistakes, Eko carries us on!  Tomorrow the adventure continues with a visit to some Chicago area dog parks – let me know if you have a favorite.