Since our
subway ride in Boston
, we hadn't found another city that welcomes pets on public transportation.  Thankfully that trend was broken this week with Dallas' pet friendly
M-Line trolleys
.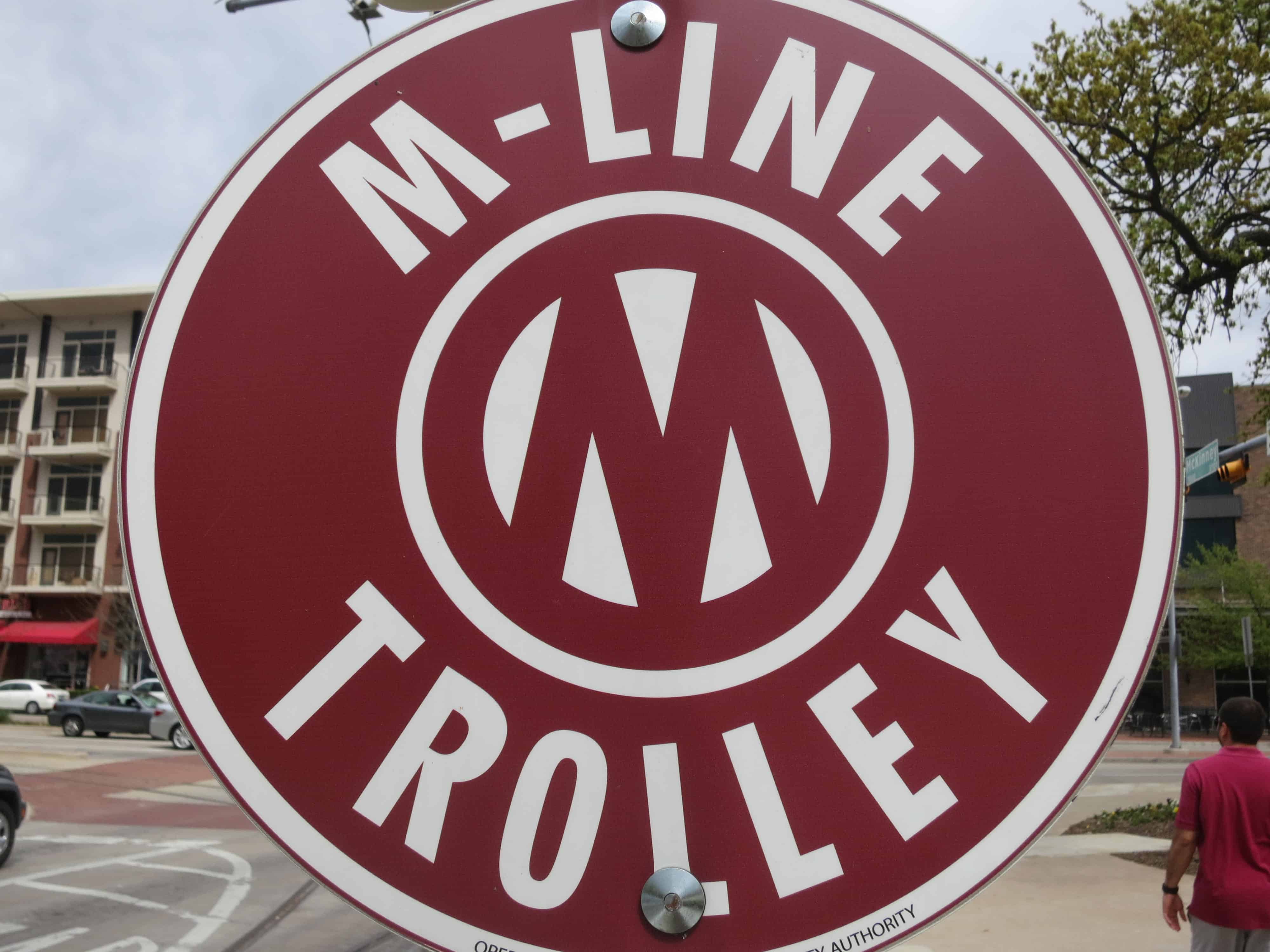 You and your pup can hop on the trolley anywhere you see this sign
Not only are the trolleys free, but they are also the best way to take a tour of uptown Dallas.  You can hop off to take a walk along Turtle Creek Park, and then catch the trolley at the other end of the park to continue checking out the sights.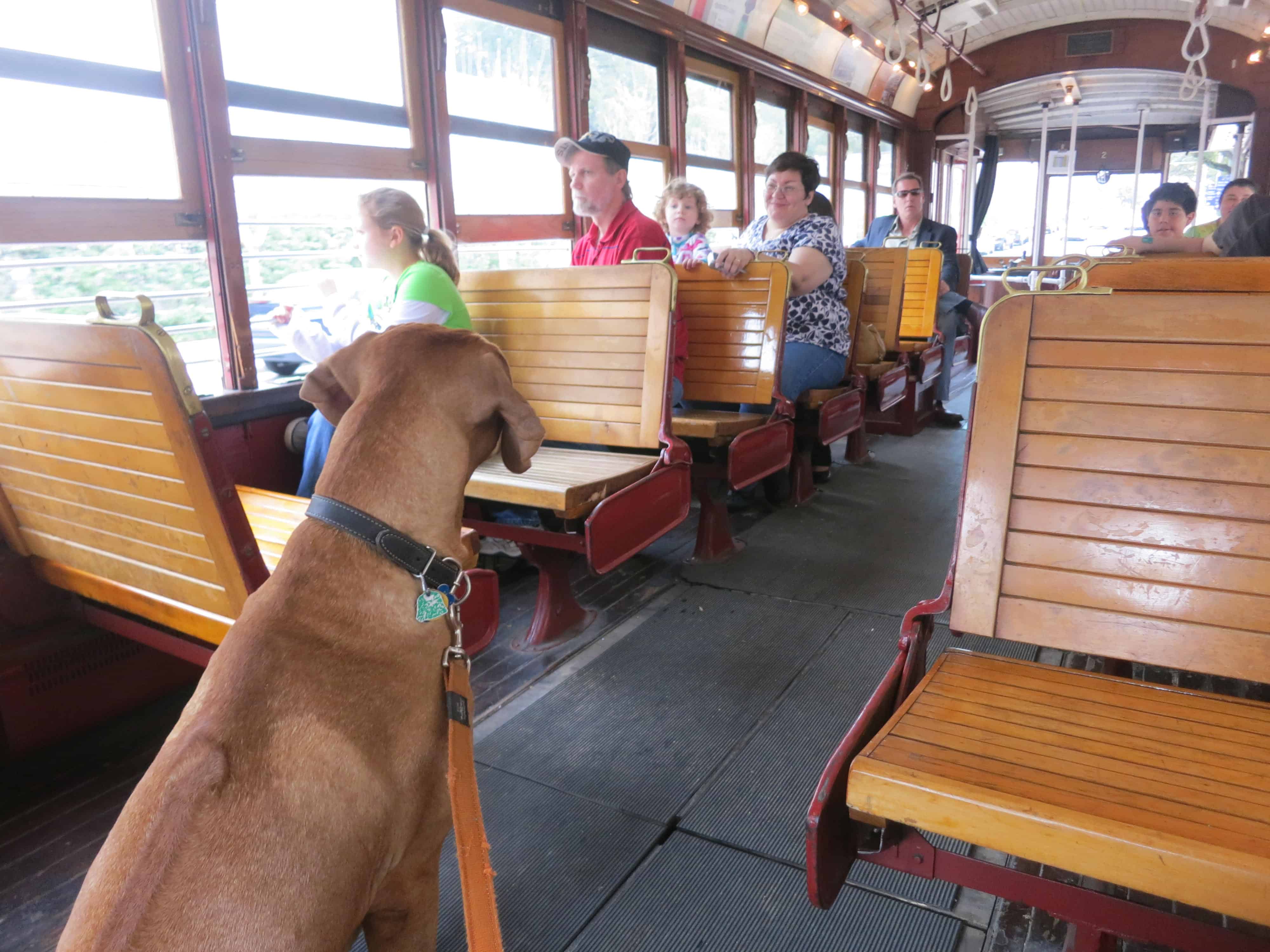 Eko assumed the role of the tour guide and welcomed aboard all new passengers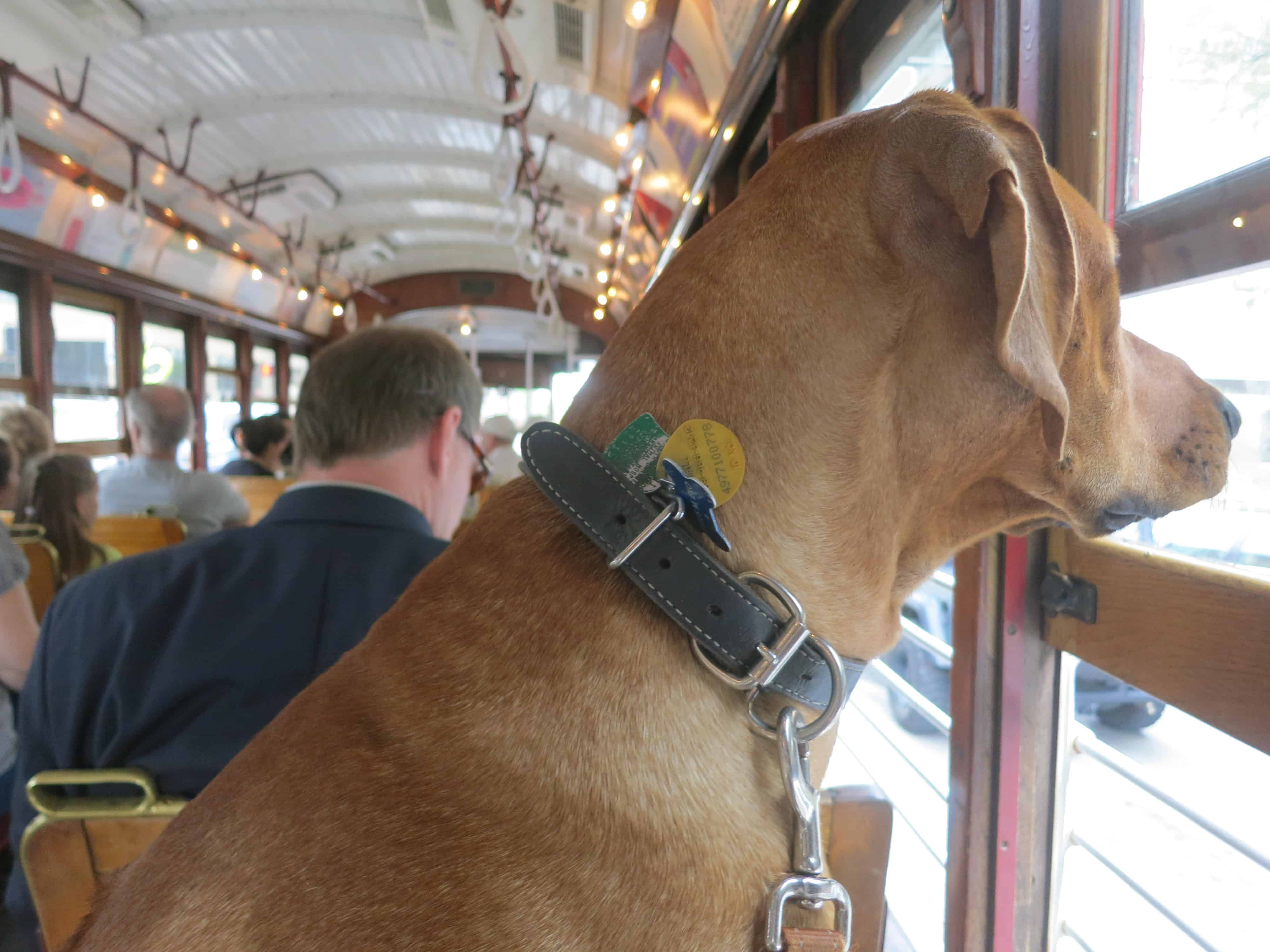 Just your average tourist
There is definitely something relaxing about cruising around in a trolley and we had a great time taking in the sights of uptown Dallas.  Eko enjoyed the trolley and today I can tell he's looking to do some cruising under his own power. We'll be checking out two of Dallas' dog parks, Wagging Tail and White Rock, so let us know if you're around or if you have your own favorite off-leash spot in the area.