Hiking one mile may not sound like much of an adventure, but the Echo Trail at Camelback Mountain makes you work for every inch as you scramble your way to the top. There is very limited parking at the mountain so getting there early is important.  You also don't want to be caught hiking Camelback in the middle of Phoenix's notoriously hot summer days, so hitting the trail early is highly advisable.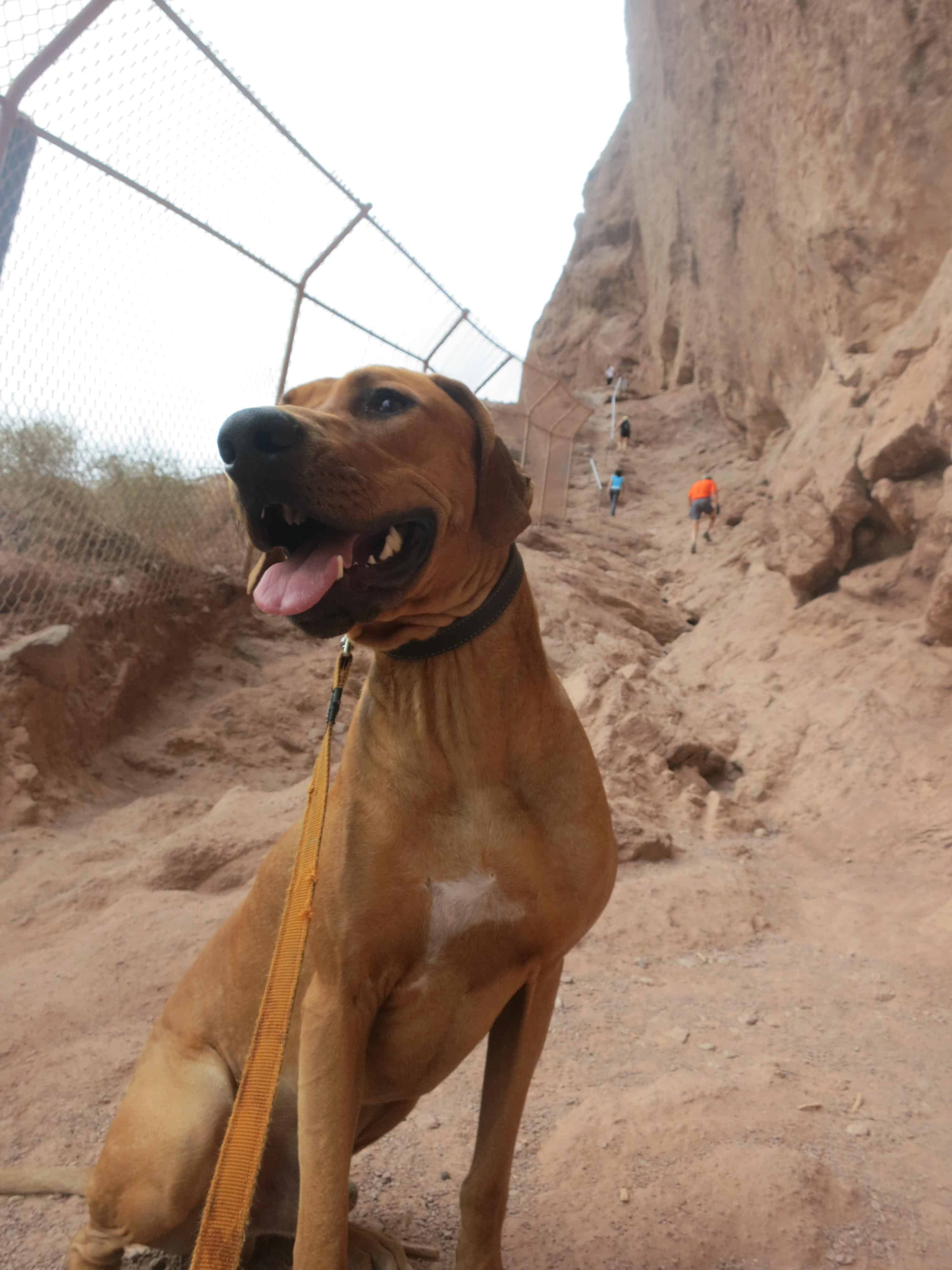 We saw plenty of hikers, but Eko was the lone dog on the mountain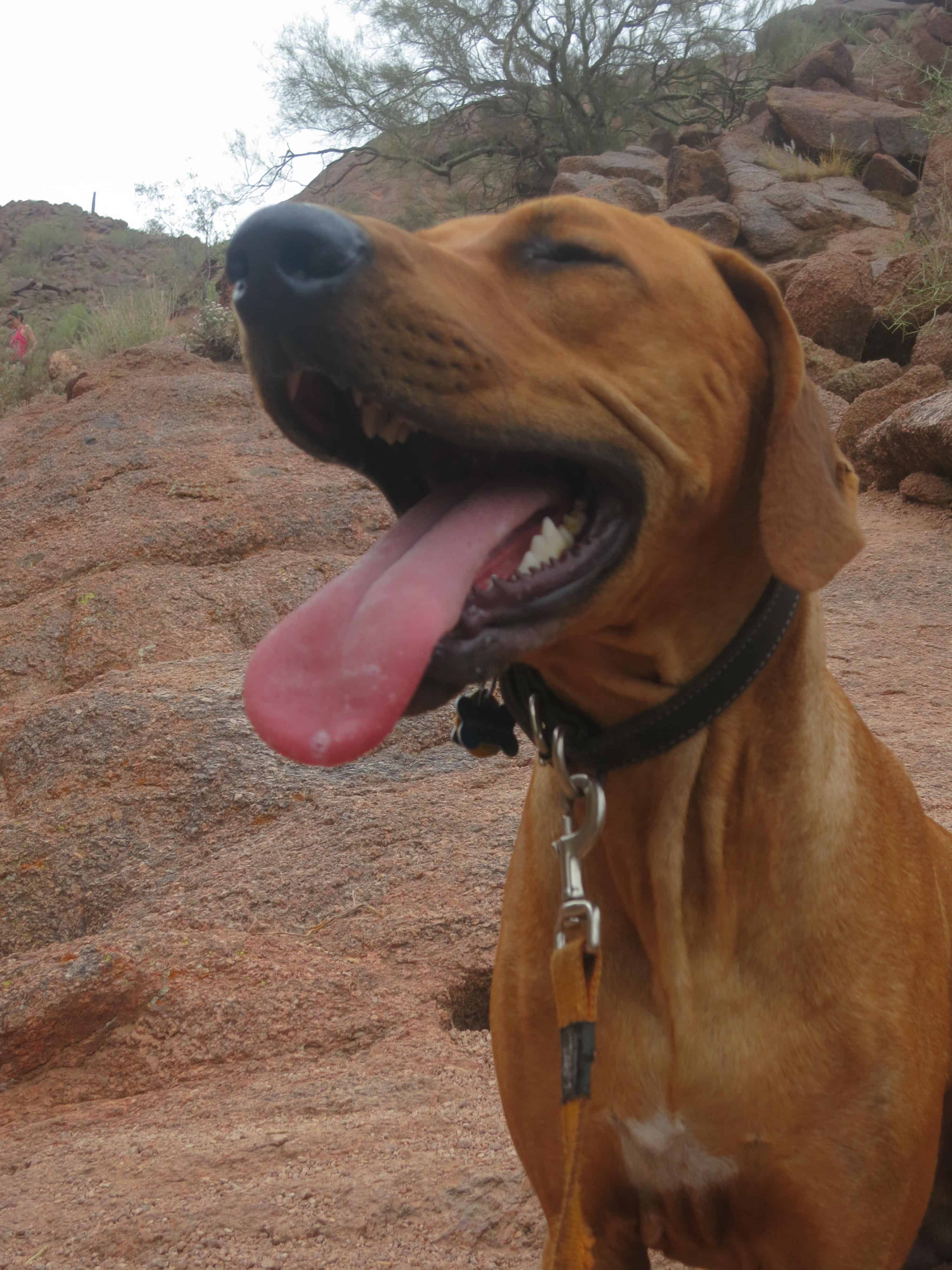 "I laugh in the face of danger"
The top of Camelback offers an amazing panoramic view of the surrounding area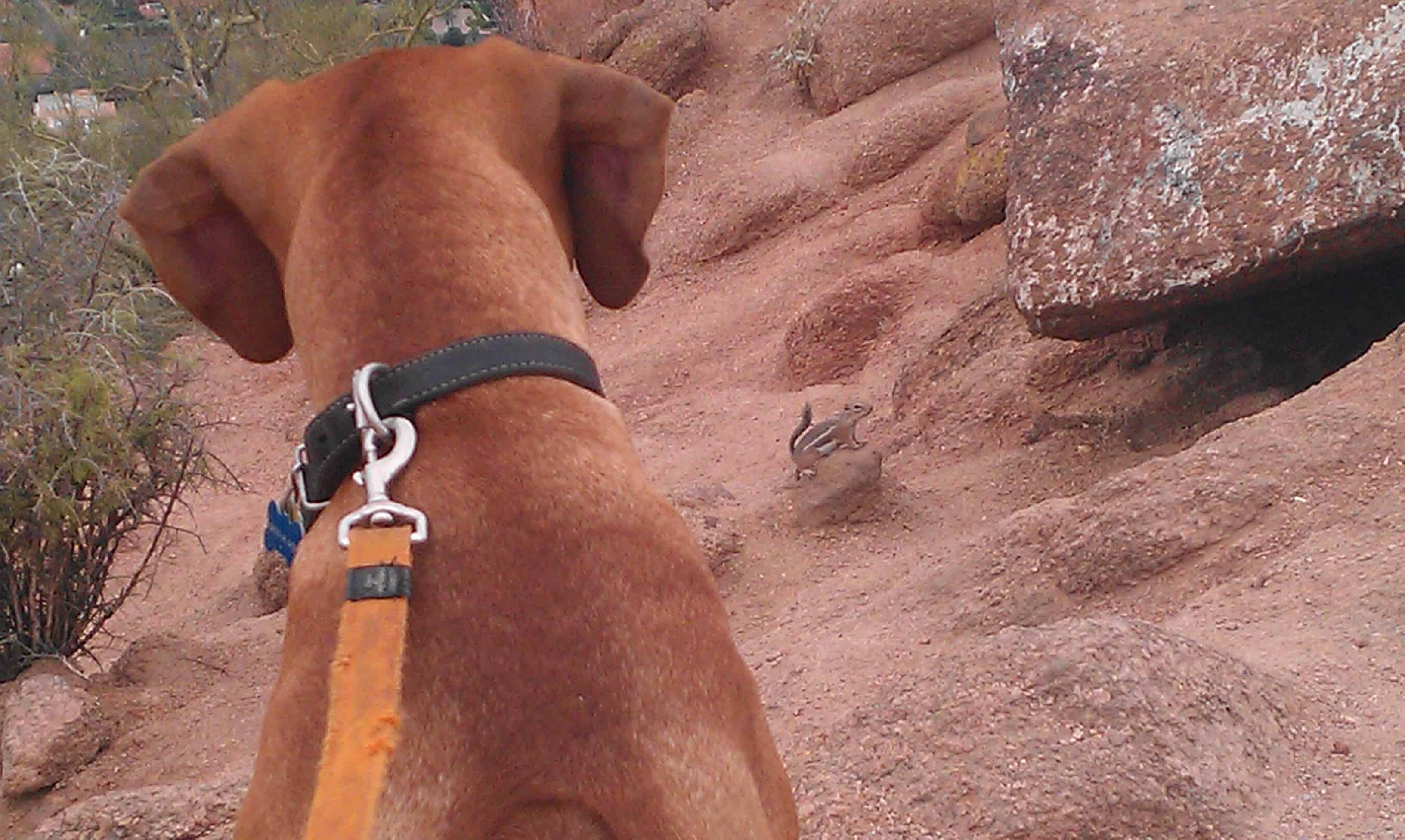 The summit is home to some fearless chipmunks who confidently strolled right by Eko
Eko and I have living accommodations very similar to the people who live at the base of Camelback Mountain.  The one minor difference is that we live in a car
For most good hikes you usually have to leave the city, but Camelback sits right in a developed area on the Phoenix/Scottsdale border.  The nice thing about the hike is that it's short but tough, so you can have an intense adventure and be done before breakfast.  Including stops for water, photos and a leisurely break at the peak, the whole hike took less than two hours.
It's great that Camelback is dog-friendly, but you should make sure that both you and your pup are up to the task before you hit the trail.  The hike is steep and your dog will need some serious hops in order to climb with you.  As always, you'll want to carry water for both of you.
If you're looking for a fun pet-friendly challenge in Phoenix, look no further than Camelback Mountain. It's a great hike and a great way to spend a morning with your pup!