For dogs, life is one big holiday weekend.  But for those of us who have routines slightly more complicated than "eat, play, nap" there is no feeling like another day of freedom.  There is something special in the air on a long weekend and I think Eko got a whiff of it yesterday morning because he was itching for a romp.  I was happy to oblige.
"I love the smell of adventure in the morning!"
Our first stop was Grandview Off-Leash Park, and as expected, there were a ton of people taking advantage of the holiday with their pups.  Some locals let me know that on a clear day you can see Mount Rainier from Grandview, but unfortunately we had no such luck.  Eko didn't seem to mind as he dashed through the agility course and bounded through the high grass.  With forty acres of room to roam, your dog is sure to have a blast exploring.
Eko and some new friends took turns stalking each other in the grass
All smiles at Grandview
I walked around the fence. This is Eko weighing whether he should follow me around.  He decided to hop over instead
For Eko, there is no such thing as too much romping, so after Grandview we drove down to Point Defiance.  I don't know who came up with this combination, but Point Defiance consists of miles of trails, a zoo, a historic fort, a go kart track and an off-leash dog park.  Despite my hopes, it turns out that you can't put zoo animals in the go karts and race them to the historic fort.  If you want to get the full experience you need to do each section separately.  Maybe one day though…
Before we hit Point Defiance I stopped for lunch.  I was concerned that this place sold old sandwiches, but thankfully it was just a name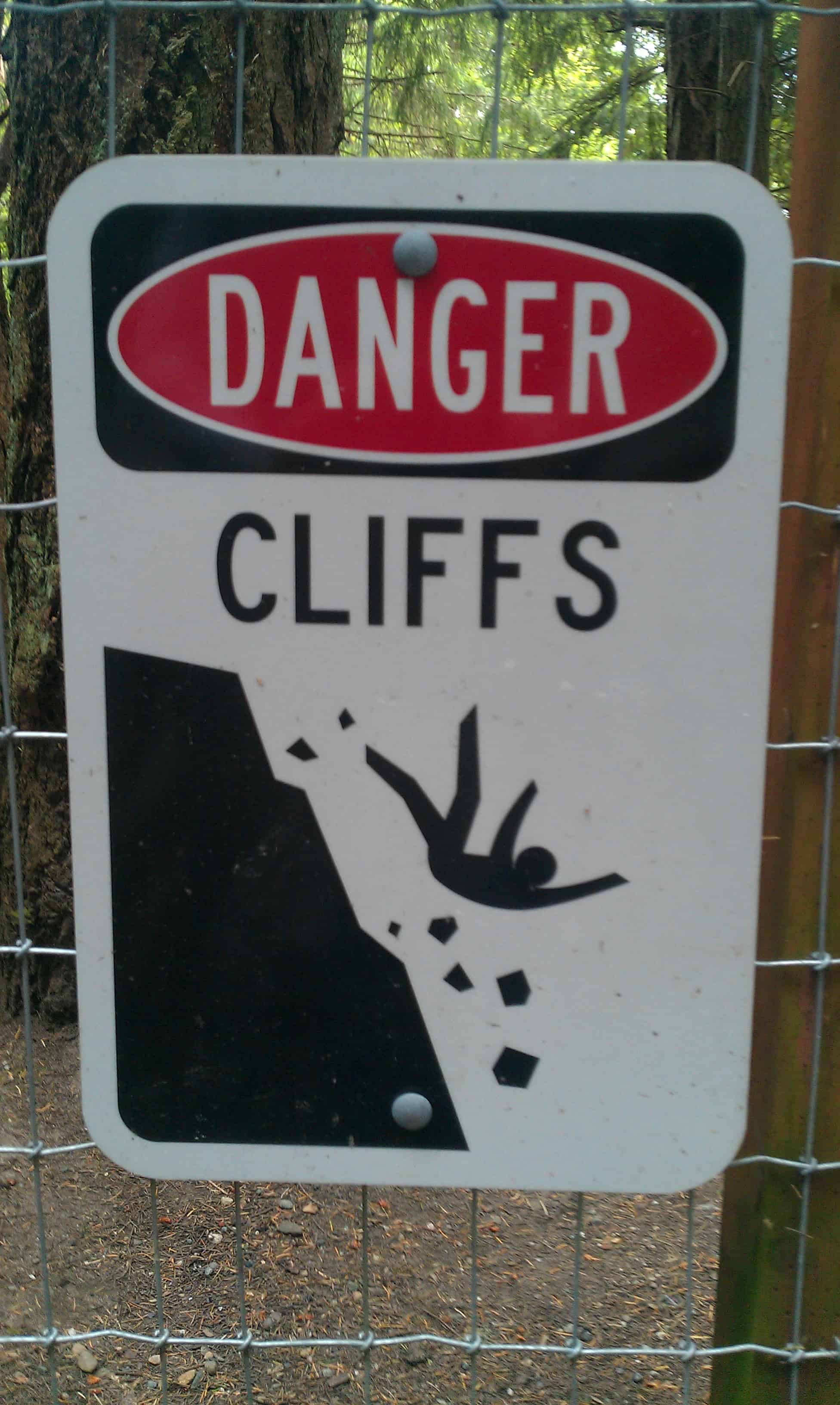 The sign outside the dog park was not exactly reassuring, but we pressed ahead nonetheless
We hiked along the cliffs (without falling) and enjoyed some spectacular views. (Sorry about the lighting, I'll hopefully have my camera back soon!)
When I turned around I thought I was about to get mauled by a mountain lion – thankfully Eko had just hopped up a tree
I was thoroughly impressed by both Grandview and Point Defiance.  I have heard there are a number of other similar off-leash areas nearby and all I have to say is that Washington residents and dogs are spoiled rotten!  It's great to have so many beautiful places to go with your pup.
We're headed into downtown Seattle today, so let me know if you have any favorite spots nearby.  Hope everyone enjoyed the long weekend!