The Pacific Northwest is known for its beautiful national parks, and while you may be tempted to go hiking every day with your dog, a trip to downtown Seattle is definitely worth your time.  There are plenty of places for a nice walk and we found the city and the people to be extremely dog-friendly.  We kicked off our excursion at Seattle Center, home of the Space Needle.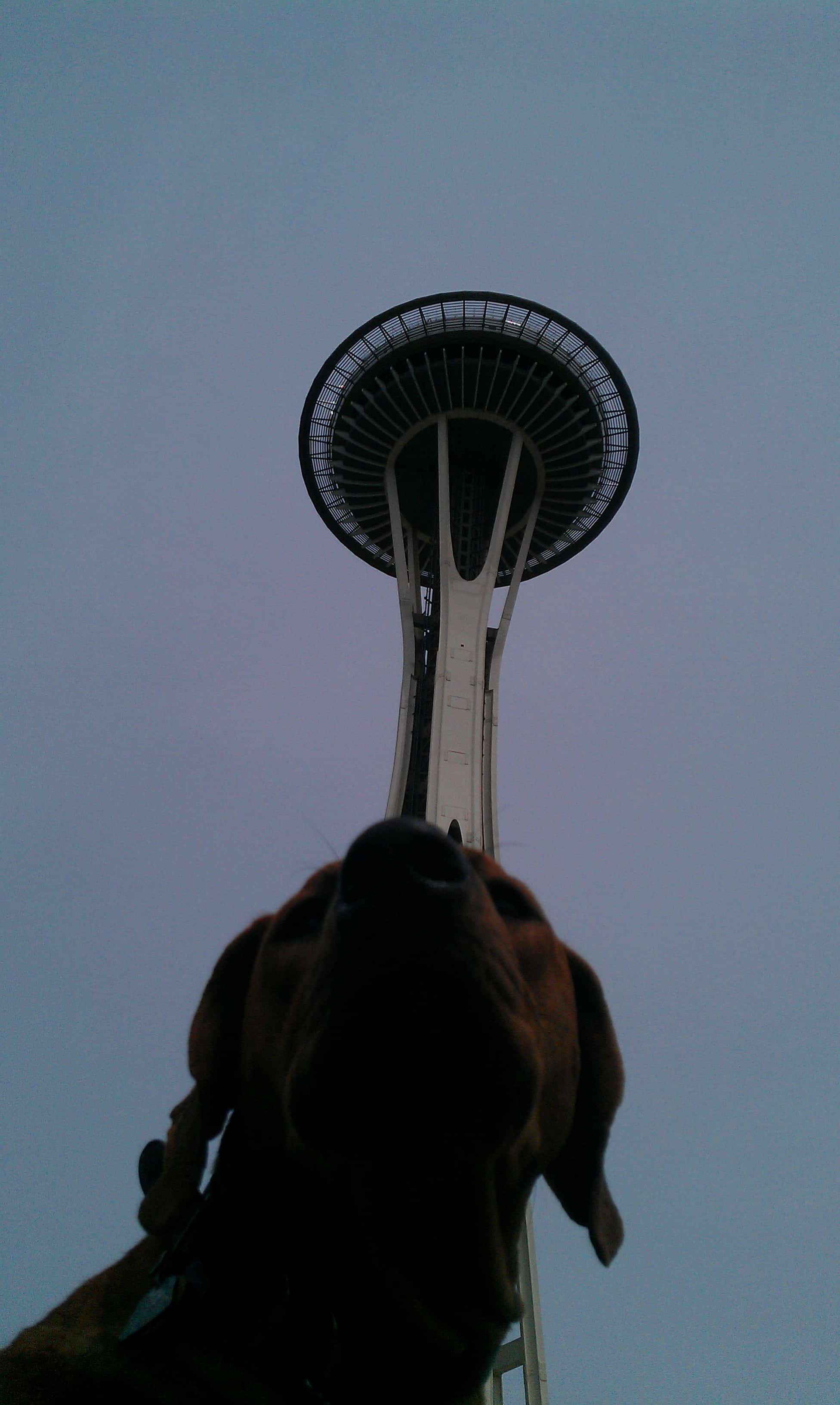 I only include this (terrible) photo to prove that we were there.  It was impossible to get a decent photo with my phone!  I was laying on the ground for about five minutes trying to take this photo and one woman came over and asked me if I was ok.  I don't know if she meant ok physically or ok mentally, but I thought it best not to ask
Much to Eko's dismay, dogs are not allowed to ride the roller coaster on top of the Space Needle so we went on a tour of the park instead.  While we were walking Eko asked me if I would take him to the movies one time.  I said, "Sure, I'll take you to the movies just as soon as pigs have wings."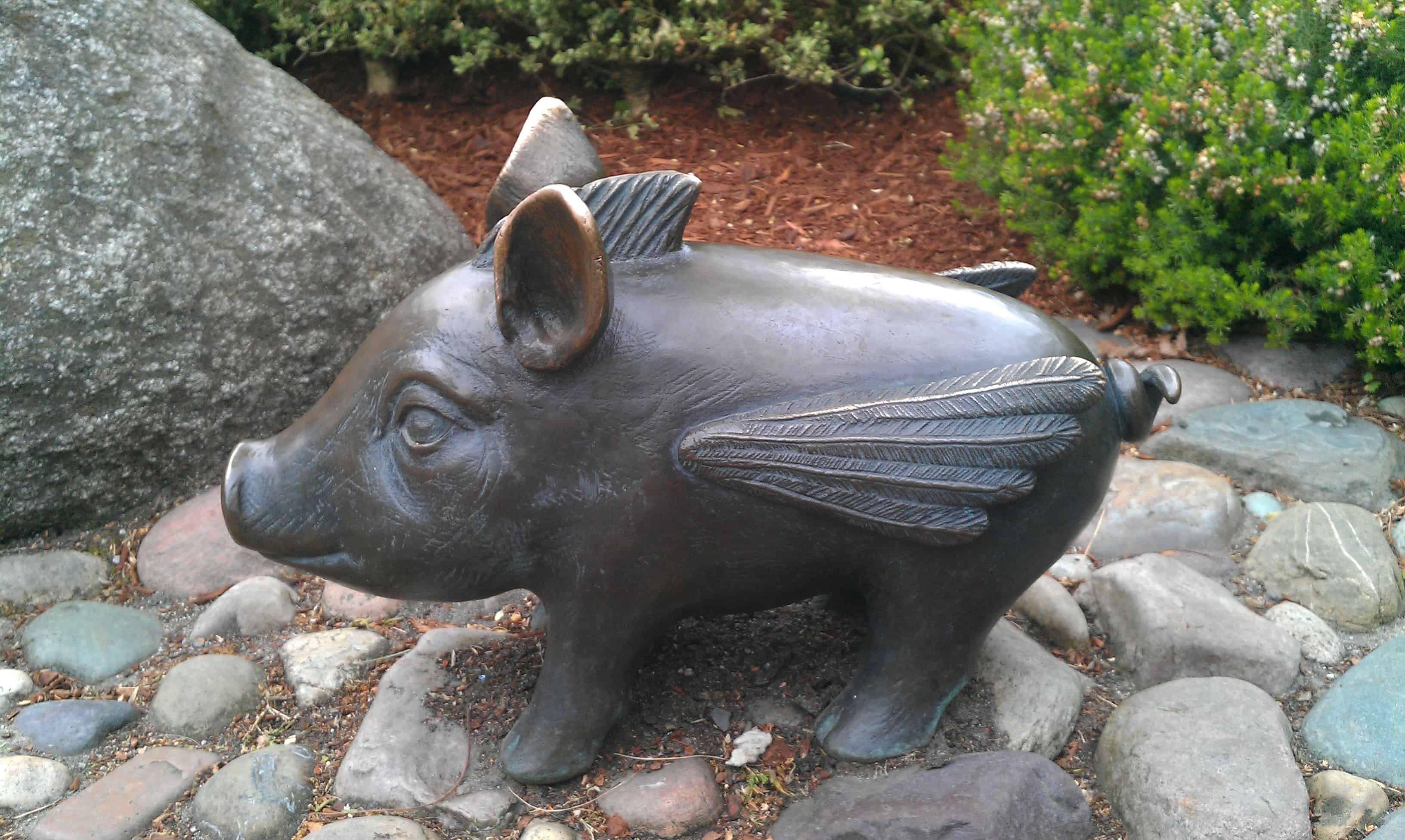 Well… I did not see that coming.  Eko earned his movie.
Later on our walk we created something I liked to call "Art dEko"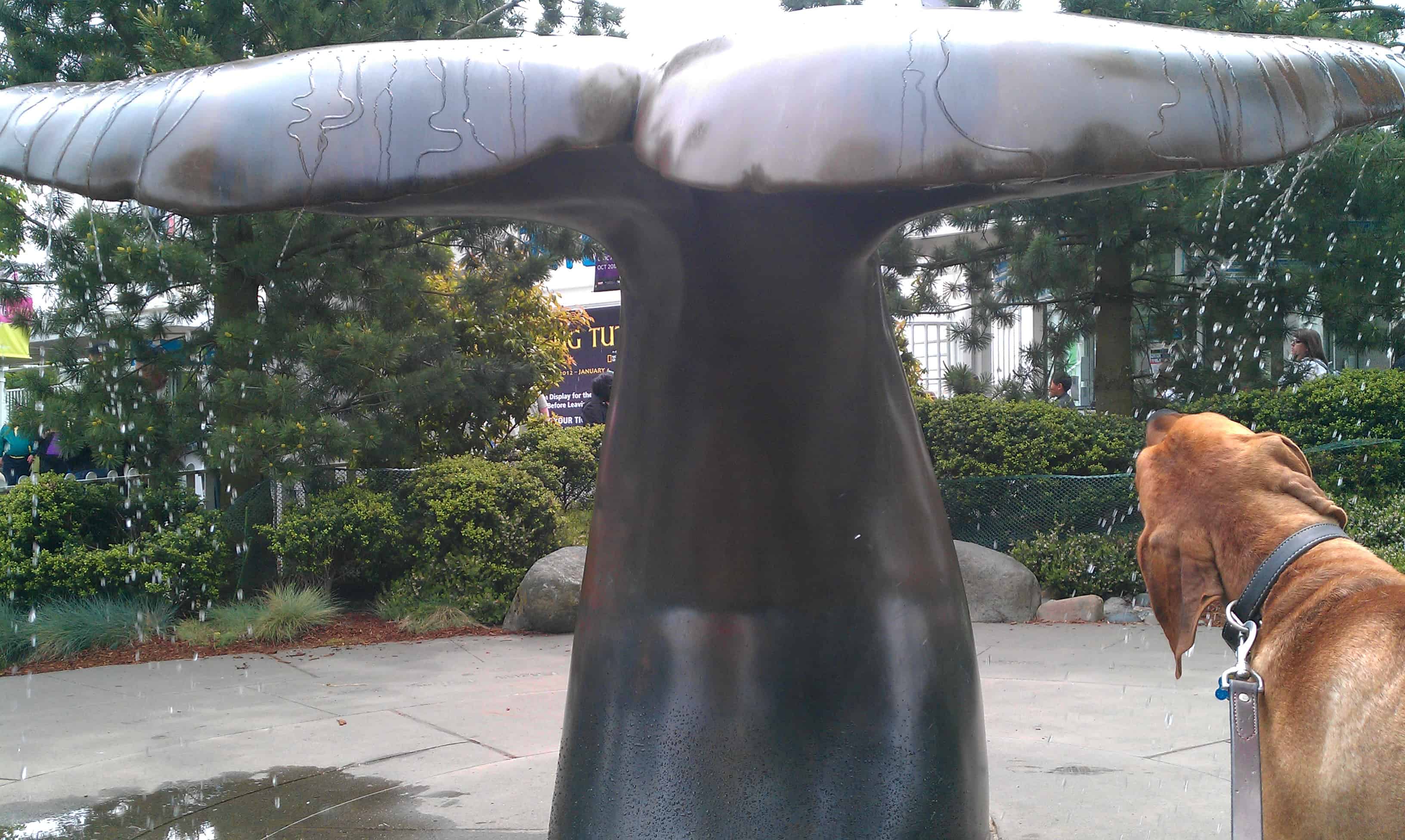 Outside the zoo all the people enjoyed watching Eko cool himself off at the whale tail
The nice thing about Seattle is that there are a handful of off-leash parks just a short drive from downtown.  We headed over to Woodland Park to work up an appetite.  The off-leash  area sits on the side of a hill and is hugely popular.  If your dog loves new friends, then Woodland Park is the place to be.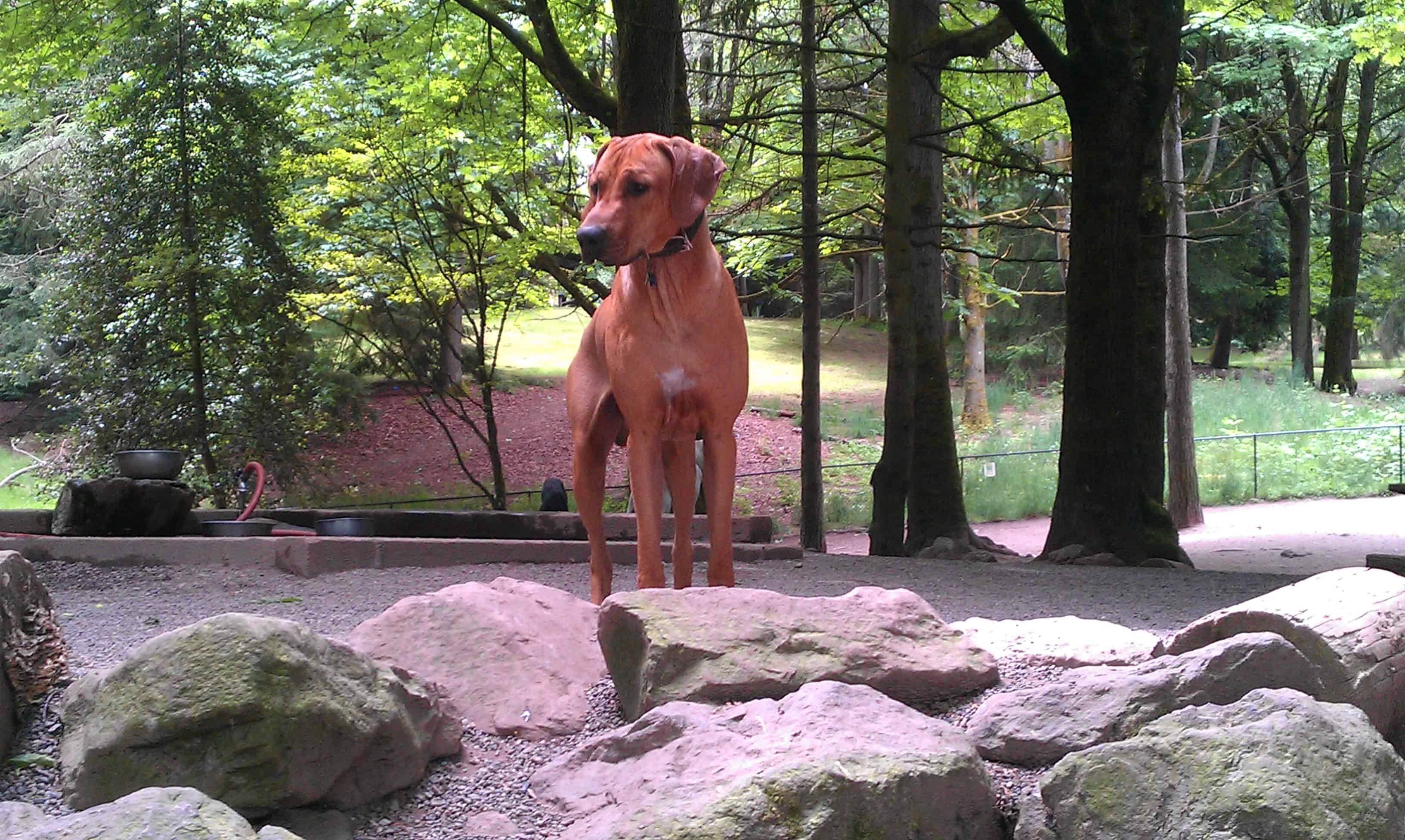 It may not look like there were many dogs, but let's take a look from Eko's point of view…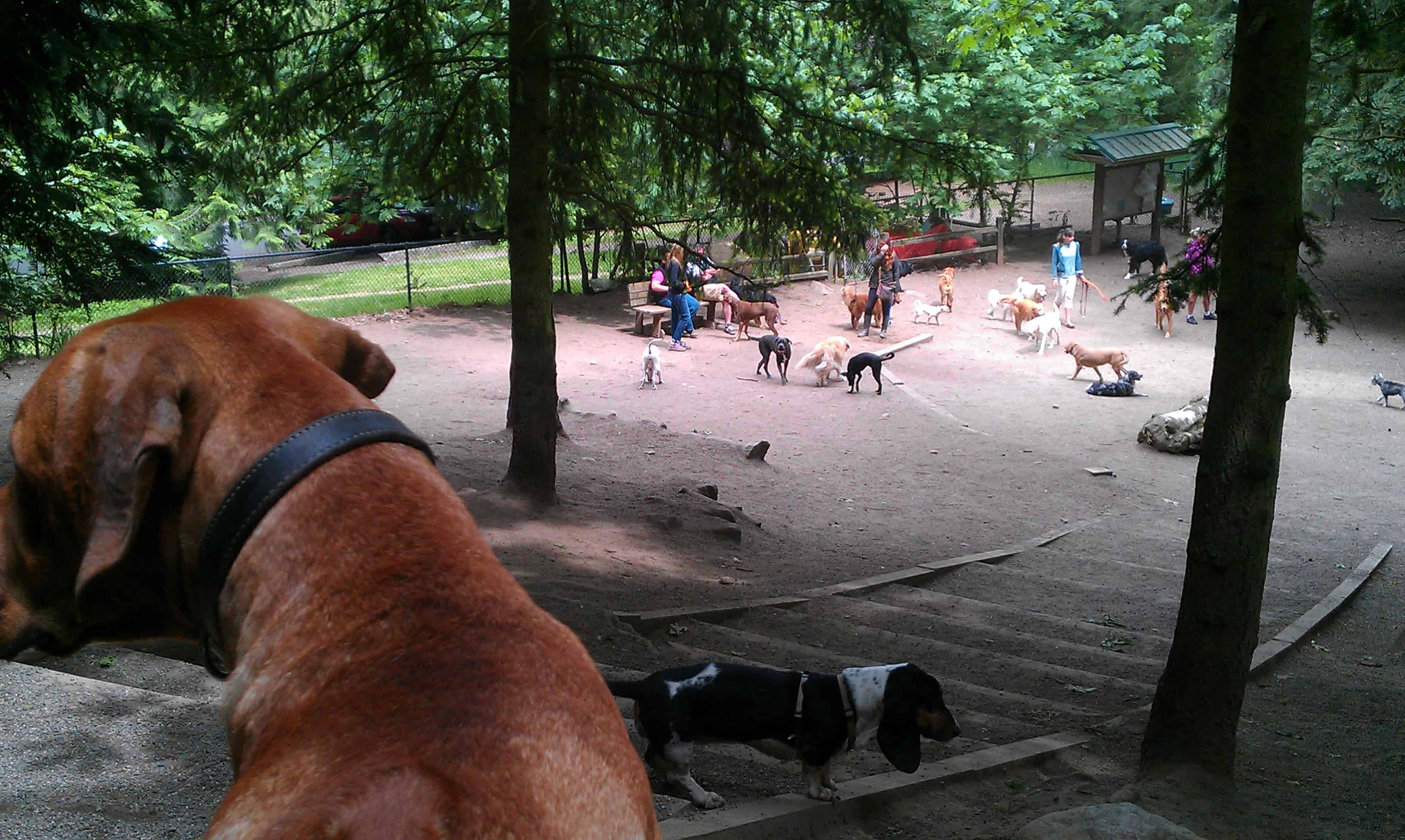 PARTY!  There were easily about forty dogs playing at Woodland.  You know when you go to a buffet and you can't decide what to get?  Well, that was Eko at Woodland Park trying to decide who to play with
After a romp at Woodland it was time for lunch.  A large number of readers insisted that we absolutely had to go check out Norm's, the ultimate dog-friendly pub.  Now, as Eko will happily tell you, I am not a smart man. That means I have no idea how it is that Norm's is able to welcome four-legged guests inside.  All I know is that Eko and I took full advantage of the situation.
Norm's loves dogs and the rules are simple.  Your dog must be friendly, quiet and keep all four paws on the ground.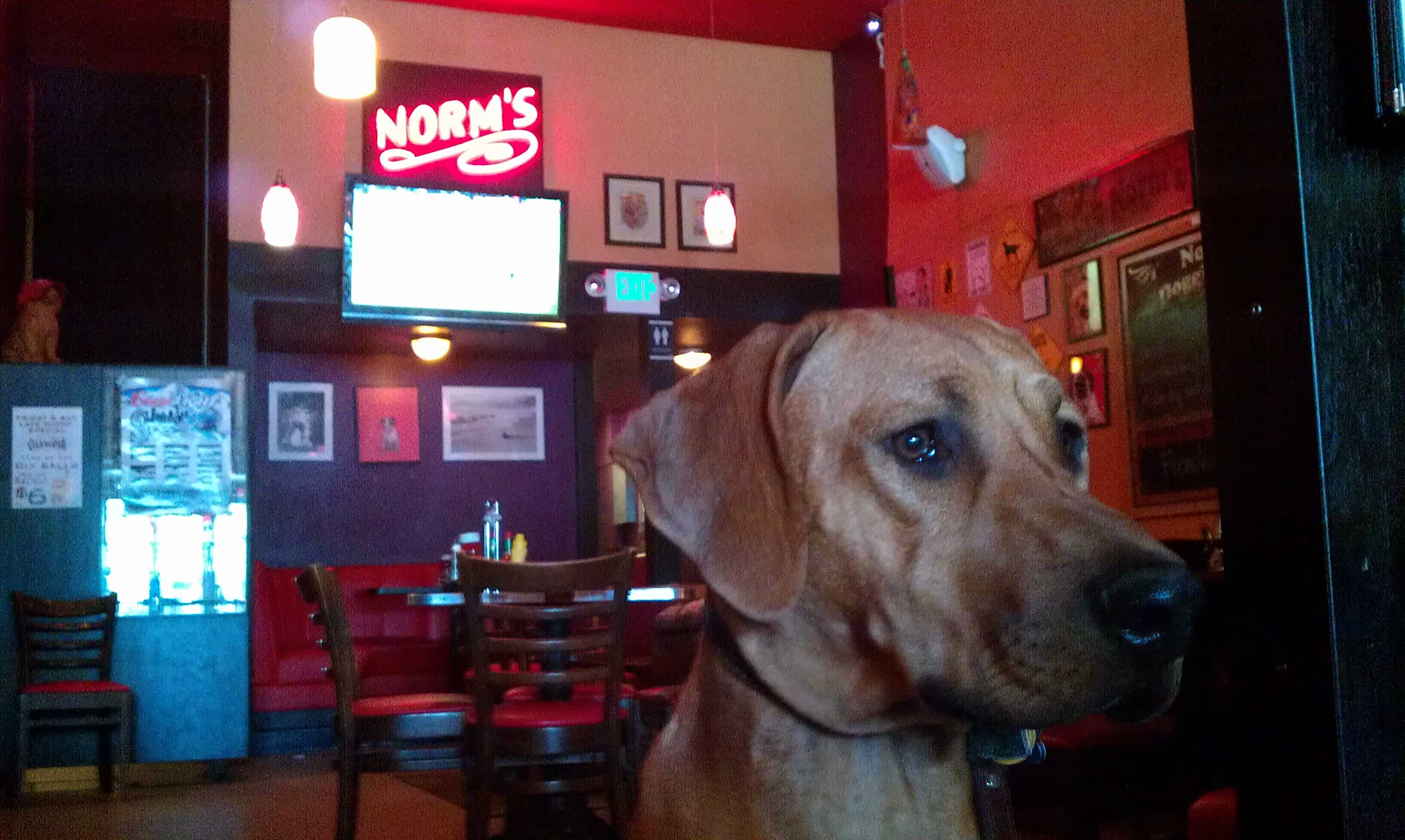 Eko's not 21 (not even in dog years) but luckily they didn't check his ID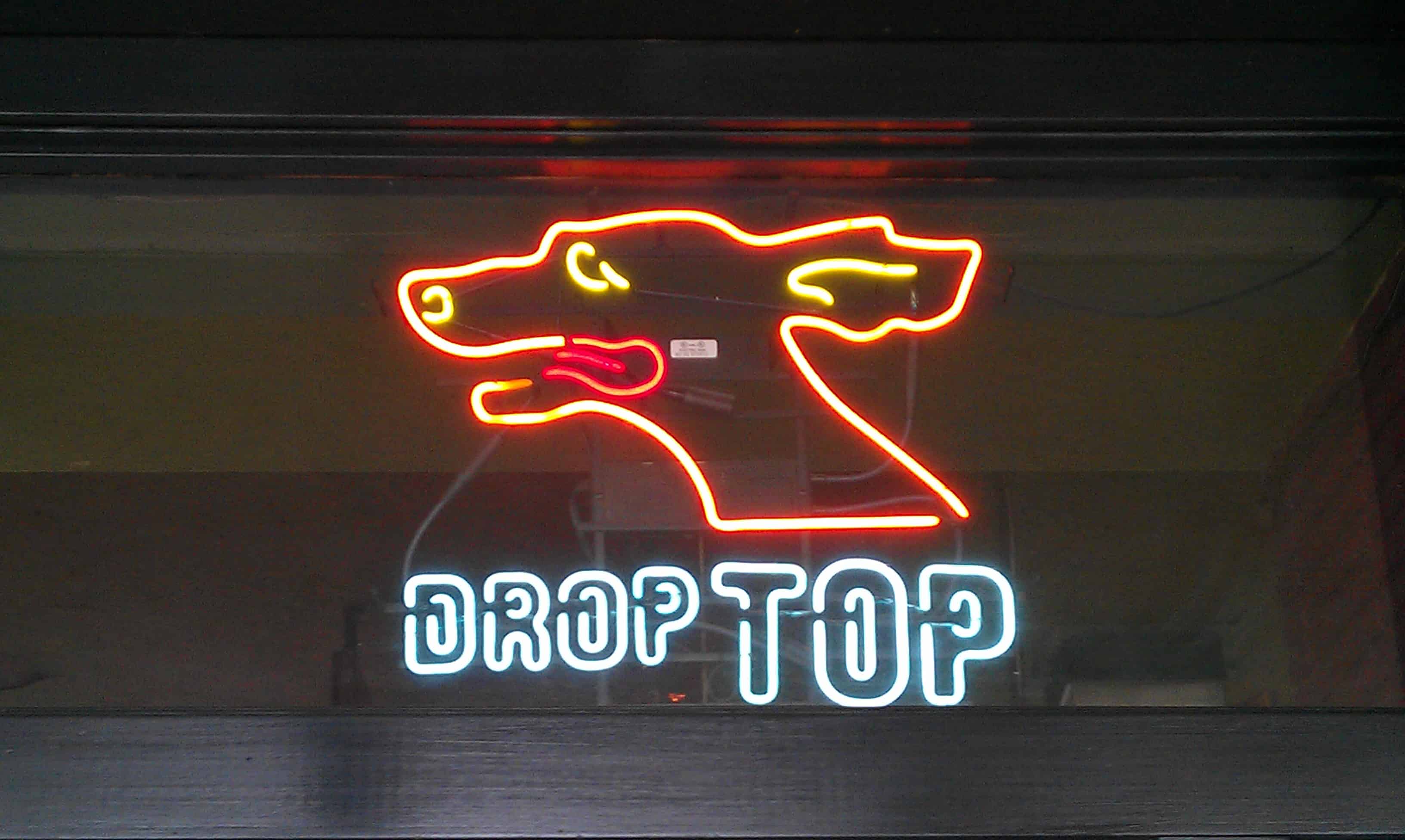 We also found a new favorite logo at Norm's
Q: What is the best dog friendly restaurant in Seattle? A: Norm's!
We had a nice lunch at Norm's and saw a few other pups doing the same with their people.  Short of going to Paris, Norm's is probably the closest you'll ever come to the ultimate experience in pet-friendly dining.  If you are with you dog and you're anywhere near Seattle you HAVE to go!  Trust me, it is an experience you don't want to miss.
And if nothing else, I am a man of my word, so last night Eko and I hit the Valley 6 drive-in theater.  The woman at the ticket office had a bone for Eko and he was a big hit with the rest of the crowd.
"Will, I can't look, this part is too scary!"
My phone takes even worse photos at night, but we had a blast. There are too few drive-in theaters left, so if you're in Seattle I would definitely recommend checking out Valley 6.