We're in the final throes of summer and the beach is crowded with people and pups soaking up the fleeting sun. More pups means more competition for coveted sticks, tennis balls and toys. Games of fetch these days end up looking like this: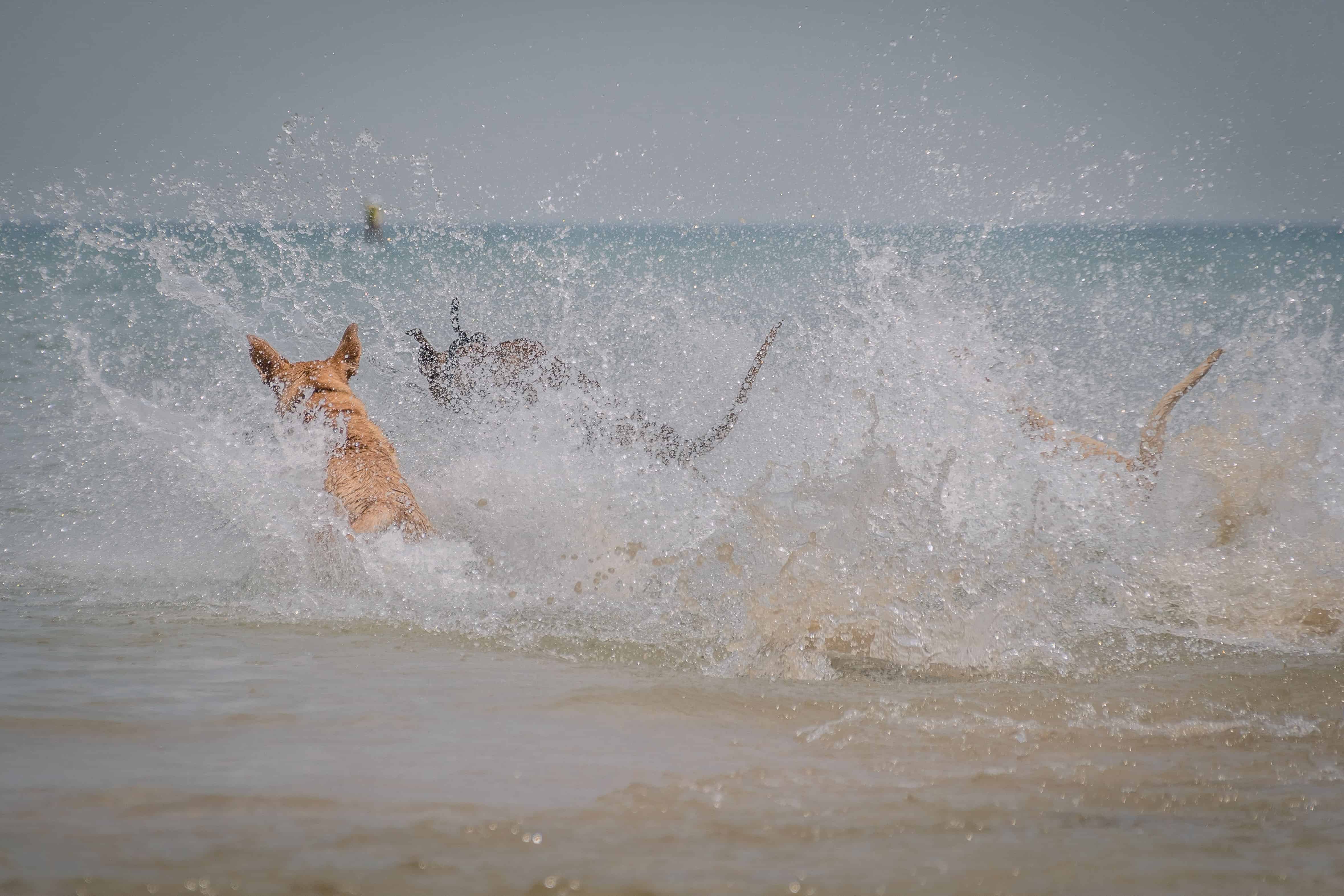 There are five dogs in this photo. Promise.
These waning summer days are an excellent study of game theory. I always find it fascinating to watch different pups discover different solutions to the same problem of how to get the toy they want.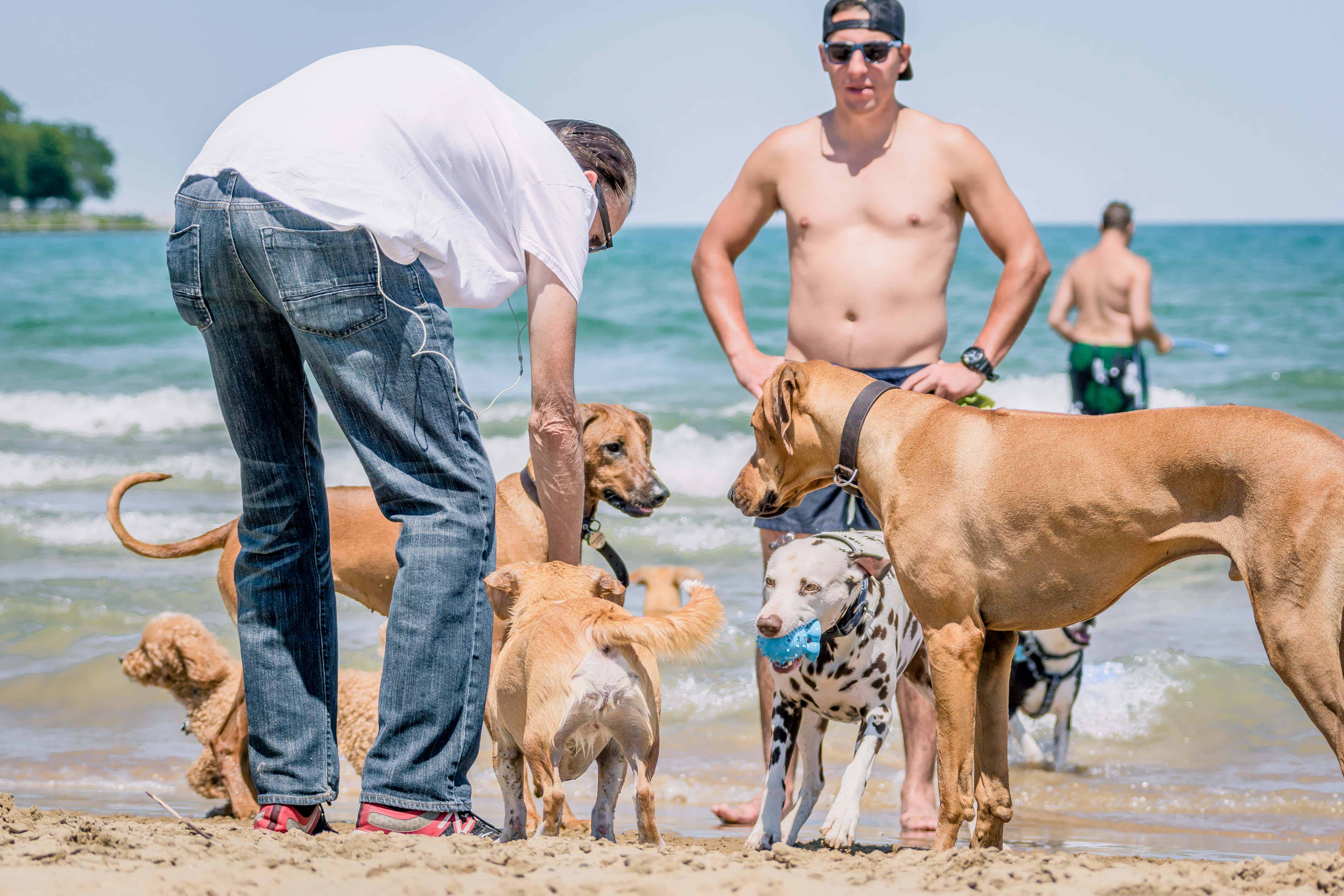 Our Dalmatian pal is what I call a "fetch hoarder."  
He's one of those pups who desperately wants to play fetch but can't bring himself to willingly let go of the ball
And you can't blame the Dalmatian for his strategy, especially when his competition is Penny.
Penny employs her patented "Catch me if you can" strategy
In between the Dalmatian's defensive strategy and Penny's all out assault there's still plenty of room for subtlety.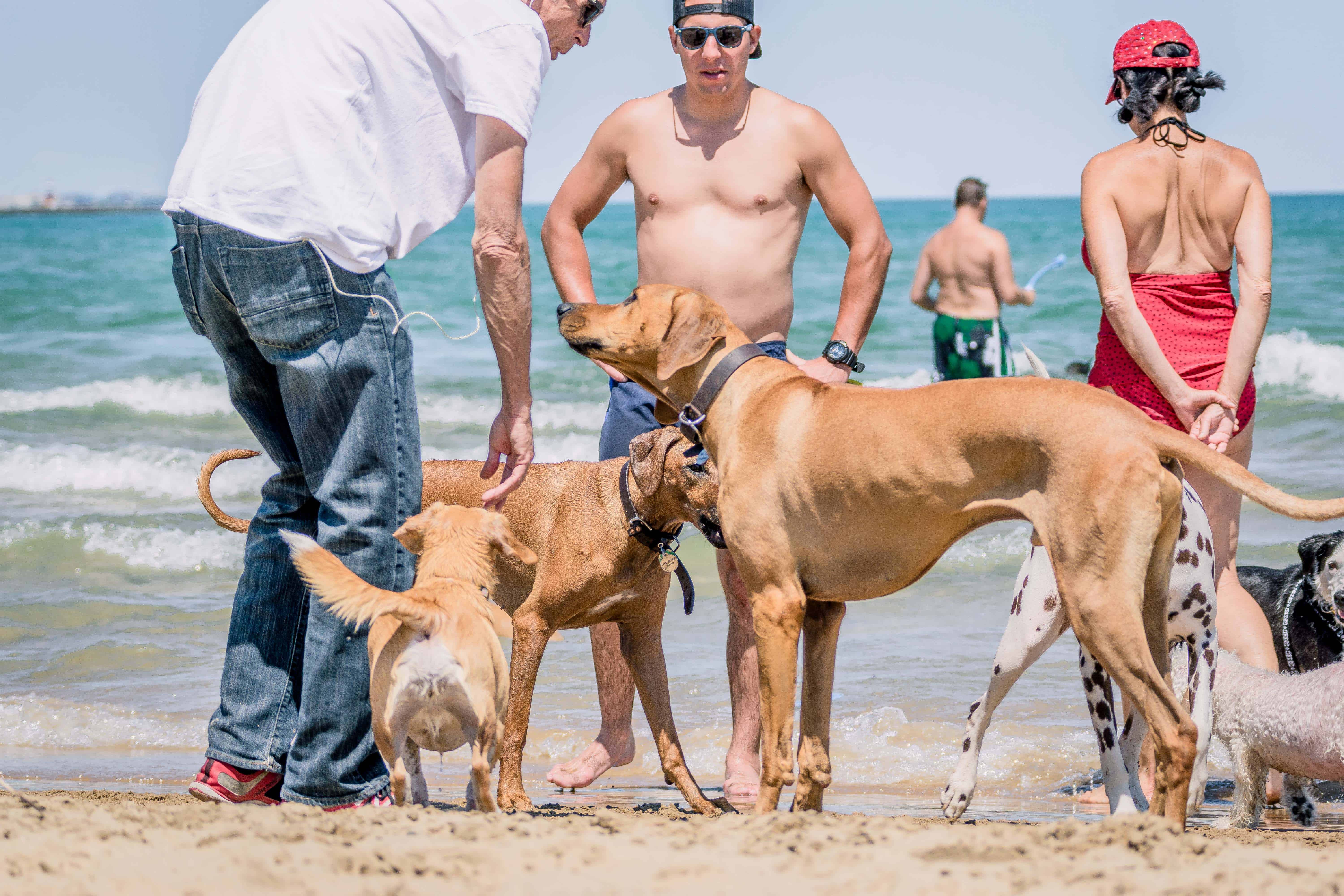 While Penny and the Dalmatian battled for the toy, Eko butters up the human with lots of affection
And surprise, surprise. Guess who got the toy next?
The guy faked his Dalmatian and Penny with a throw and then made an easy toss in the other direction for Eko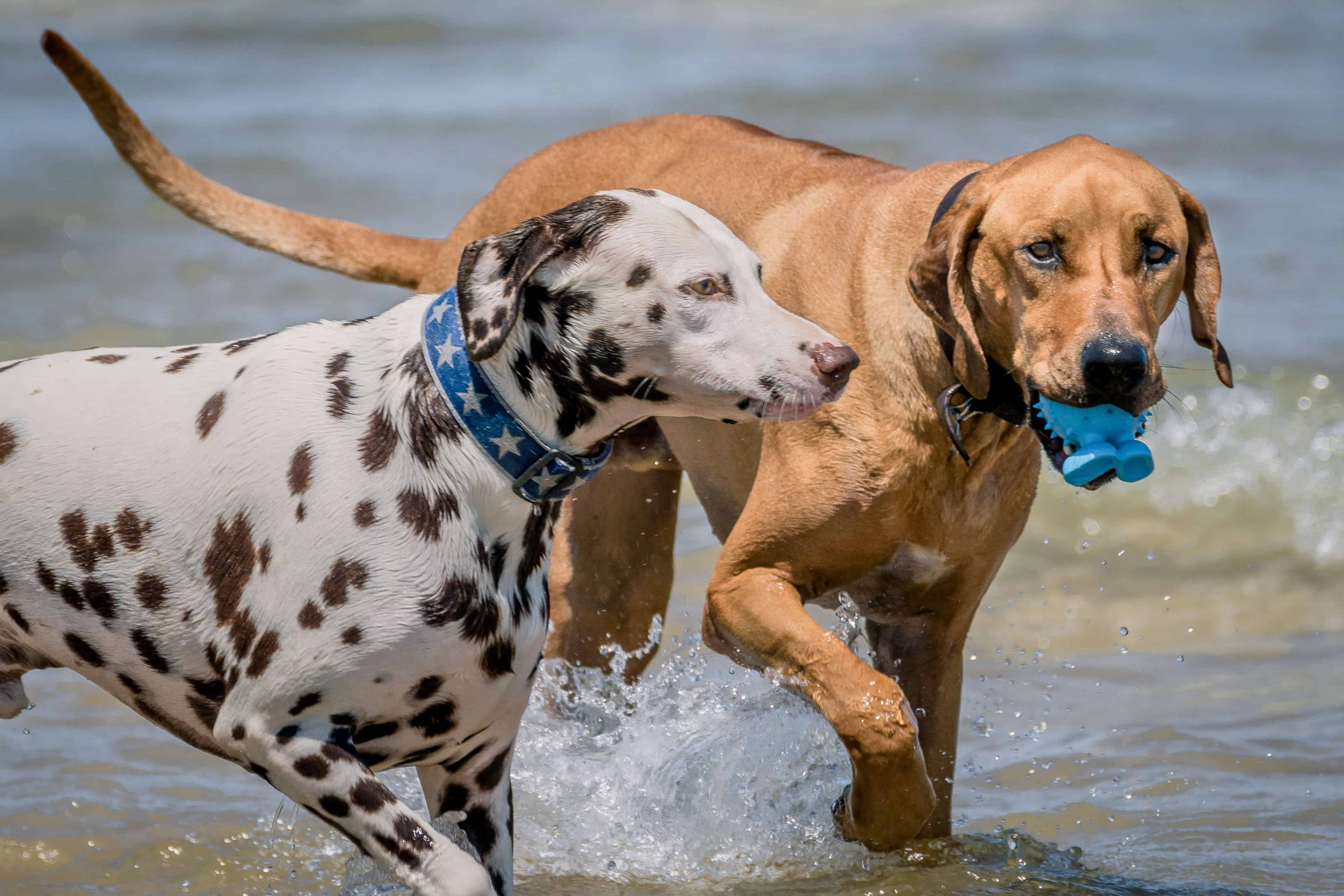 Sometimes the prize goes to the quick of mind rather than the quick of paws!
That said…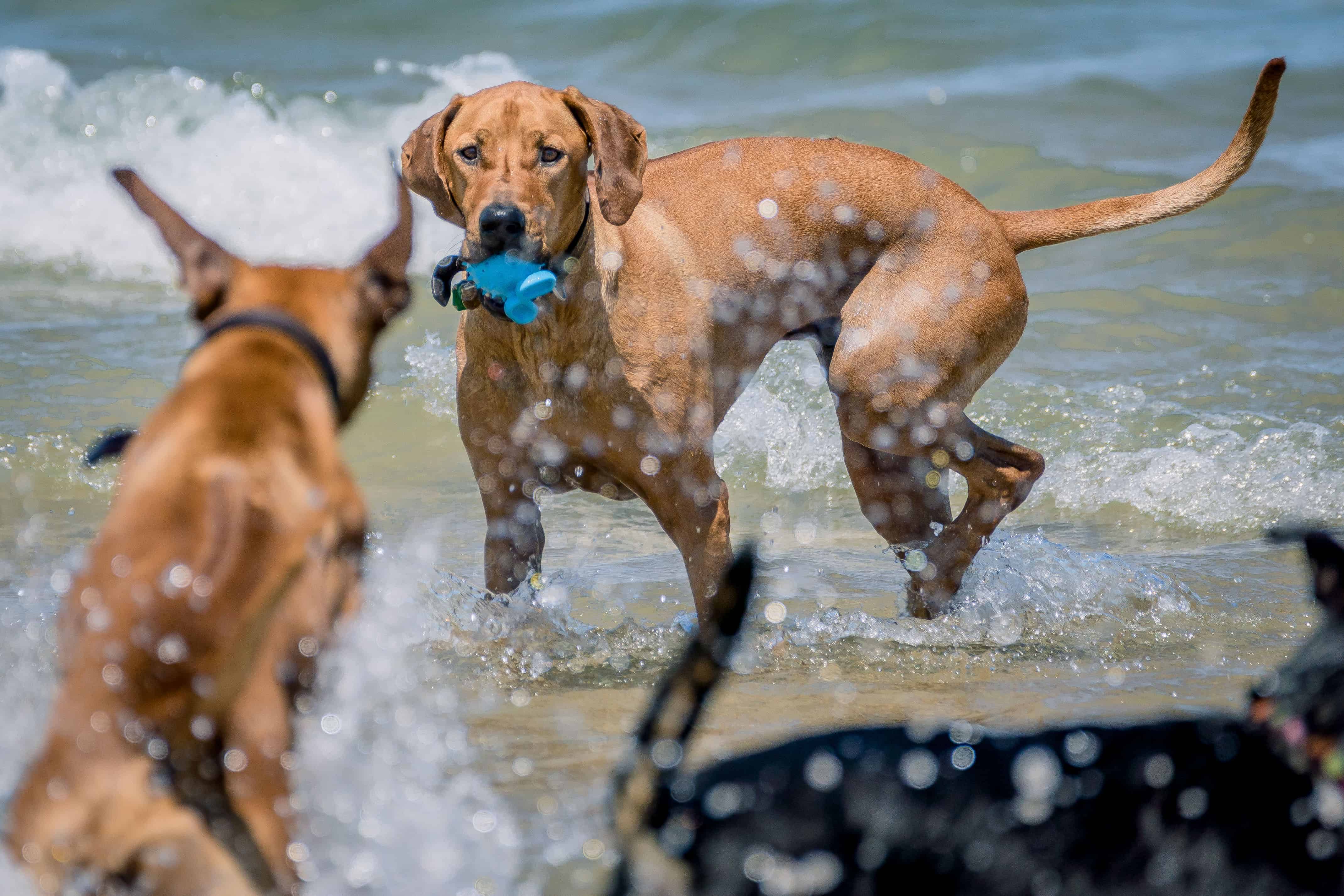 There's no escaping Penny
So, when the game is on, what kind of strategist is your pet? A charging-Penny? A diplomat-Eko? Or another character entirely?