Stop me if you've heard this one before – we're on the road. For the third time in as many months the pups and I are cruising east on Route 80 towards New Jersey. The drive's not much fun, but the reward is some great quality time with family and friends. For me, visits home remind me how much has changed in all our lives. But at the same time I'm reminded nothing's changed when we come together to celebrate life. Seems the pups would agree.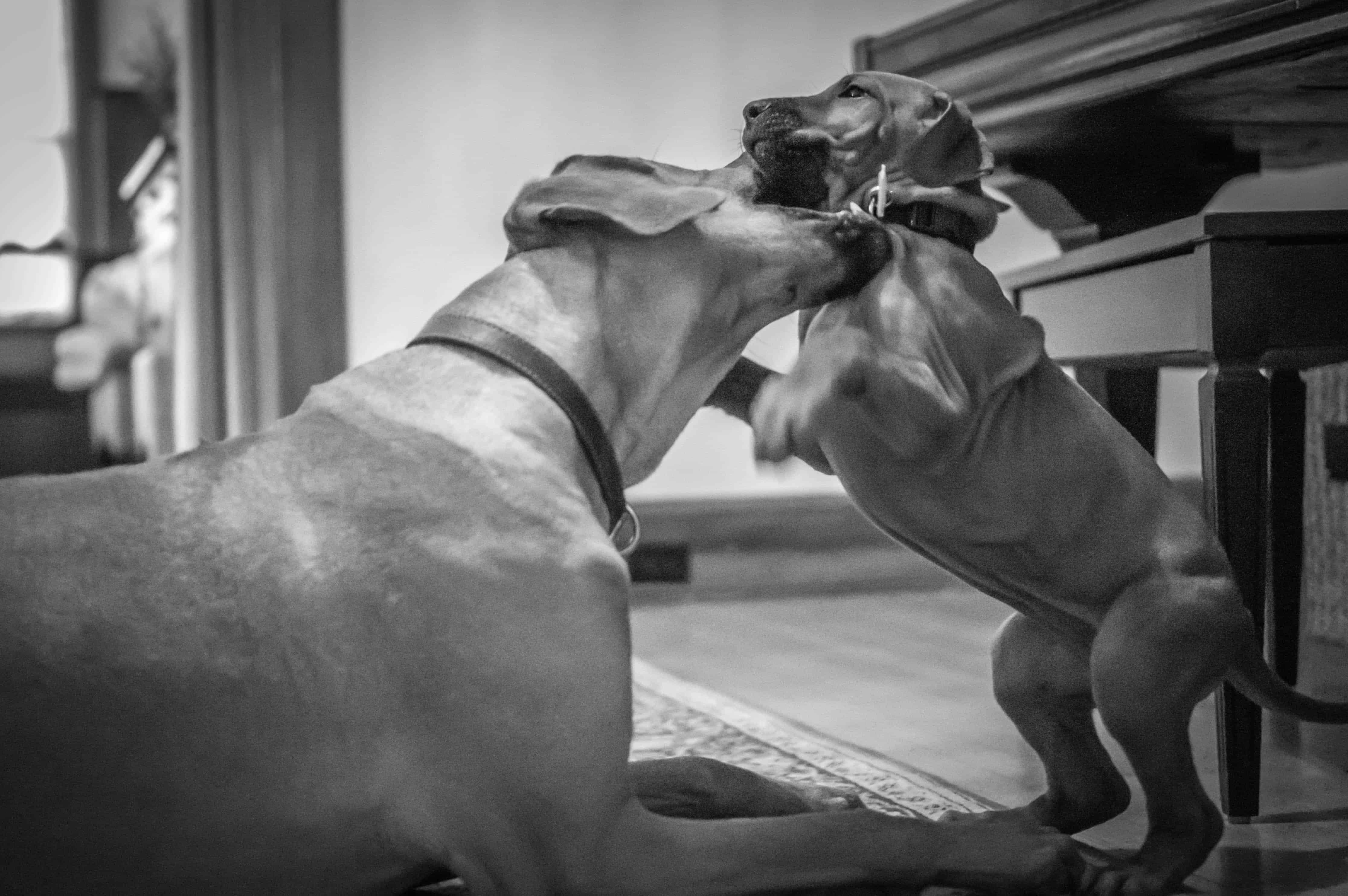 This is how Penny and Eko spent their first meeting at my mom's house. Despite numerous changes, every subsequent meeting on the foyer is just about the same
Home used to be a place where a couple of small mammals play-stalked each other
And now it's a place where a herd of large mammals bite each other in the head. Ah, no place like home!
Some things change, but the location of the fireplace never does
Family, friends, food and fire await! Keep heart fellow holiday travelers, we'll get there…eventually.
Travel safe everyone, catch you tomorrow from NJ.