I woke up this morning, confused. Well, some would argue I wake up confused every morning, but this morning I was confused by a dull ache in my cheeks.  It wasn't until I looked at my photos from yesterday's Beggin Pet Parade in St. Louis that I realized the source of my discomfort. My cheeks are actually, literally, truly sore from smiling.
For about six hours yesterday a smile was plastered on my face.  In our three years of attending the parade, this year was by far the best attended and the most fun. It was so much fun to see so many people sharing the day together with their best four-legged friends.  The costumes, as always, were amazing.
We saw our usual favorites, Sky and Star
Some great classics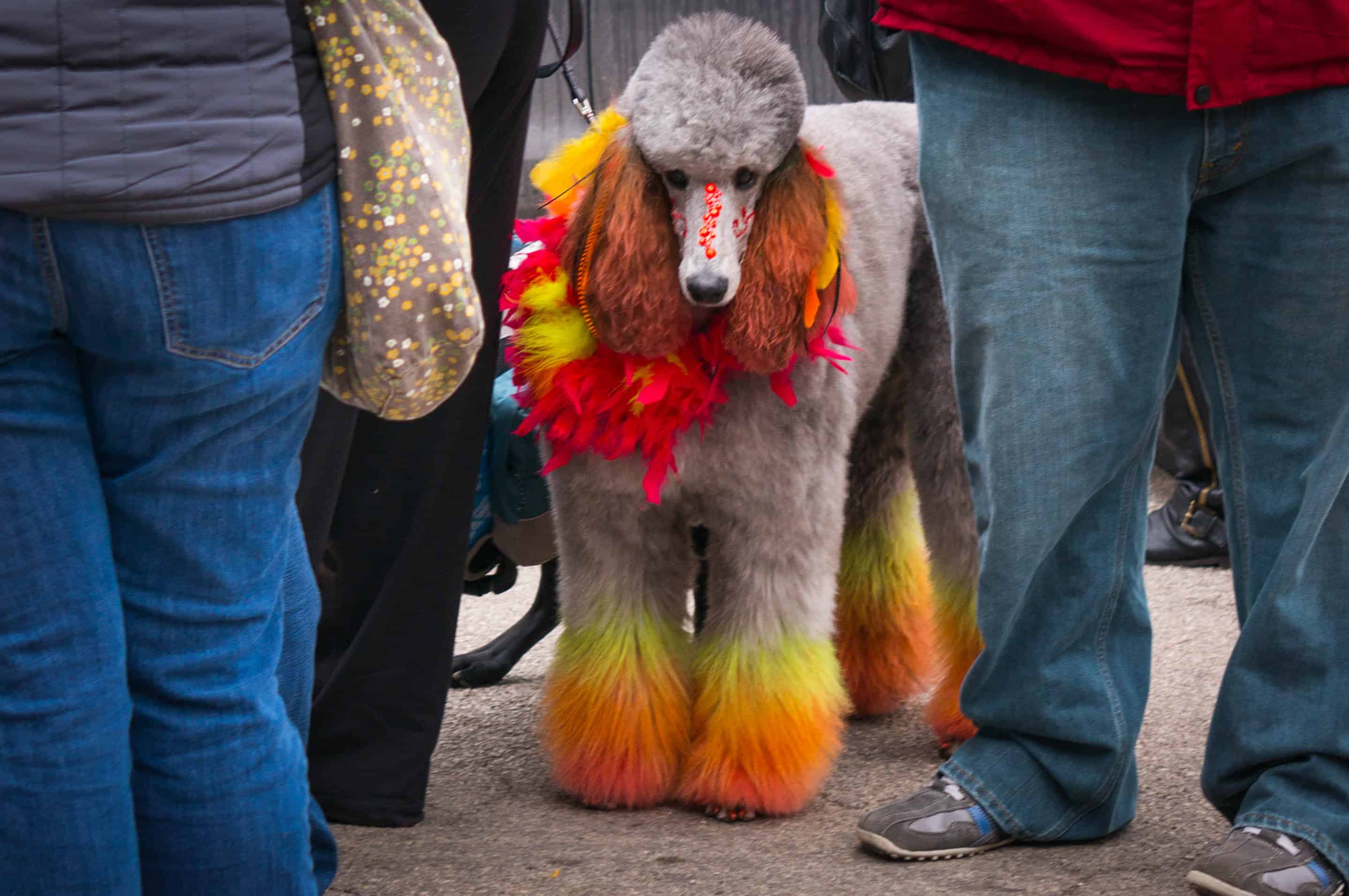 And some truly incredible Diva-esque dye jobs
Norv, an instagram famous pup, posed for photos and hammed it up with the crowd
For a second I thought I might have to make a call to the zoo about an escaped tiger
But it turned out it was just this guy with a nice paint job
Between the tiger at the parade and this bear in our hotel, there was only one thing missing…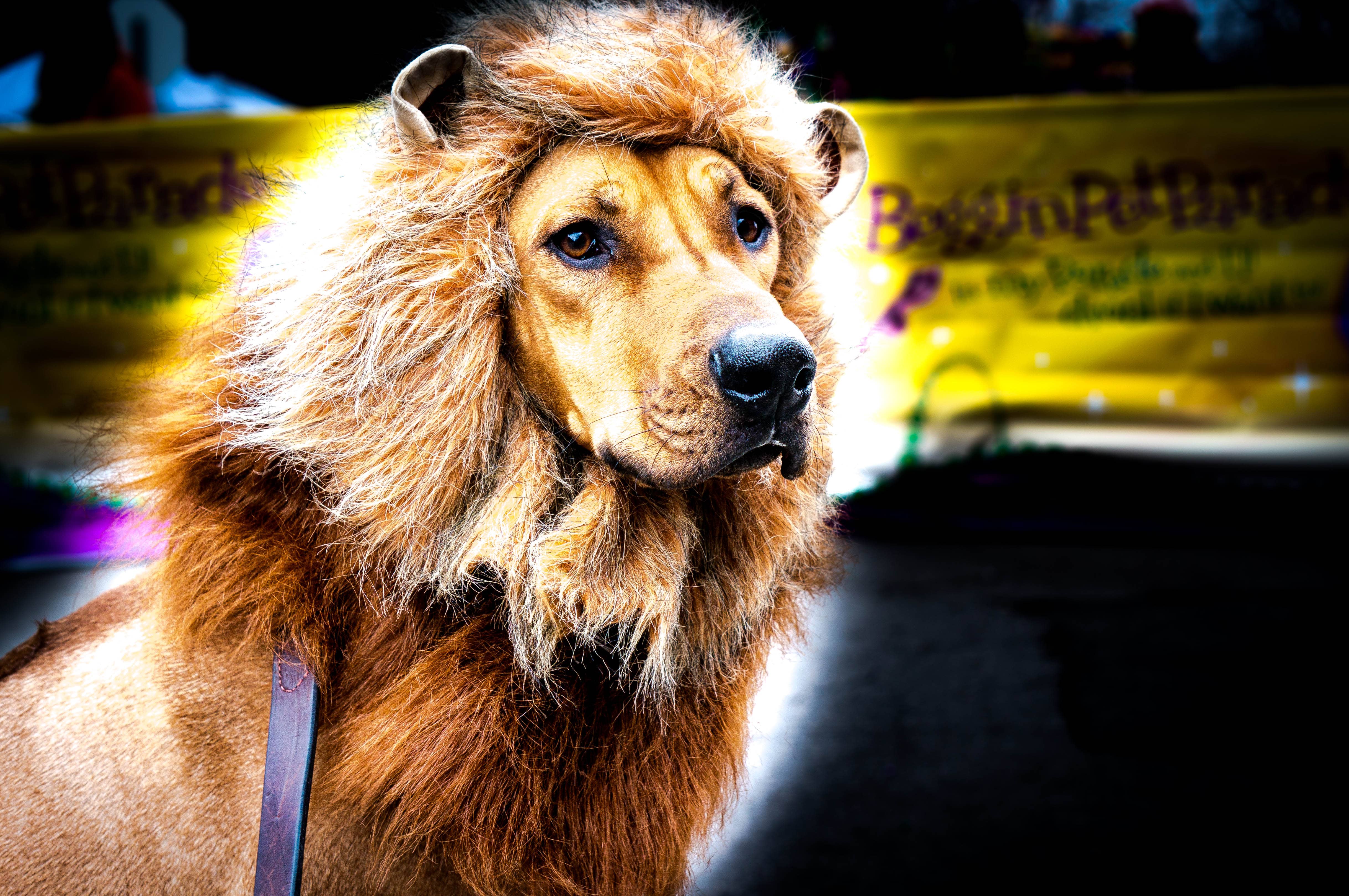 A lion!  Eko put on his best Aslan/Mufassa impression for the parade.  He was impressive, imposing, regal….
Well, until this cute poodle realized that, unlike her, Eko was wearing a toupee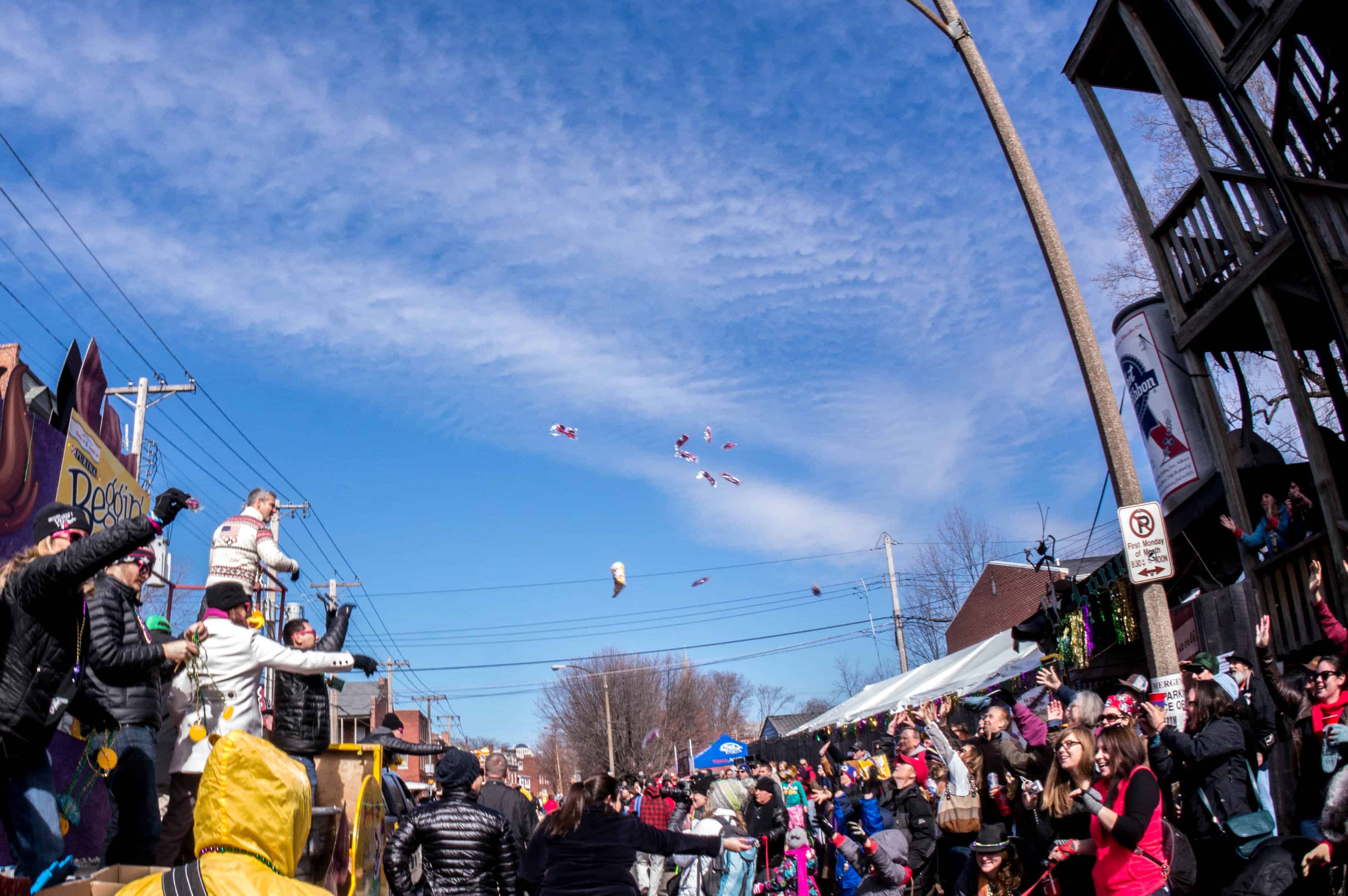 St. Louis native and Bravo star, Andy Cohen, lead the parade.  The streets were jammed packed for the march.  Eko has never felt so loved
After the parade we grabbed lunch and cheered on the Dachshunds as they competed in the annual wiener-dog races.  After an awards ceremony and some great live music, it was time to head home.  Whether by chance or by fate we happened to take a different route back to my car.  Our path brought us by a photo-op too perfect to pass up.
The King of the (Urban) Jungle.  And what does every king need?  A queen of course. 
Maybe one day Eko will get his queen, but for yesterday he was stuck with me!
I could not have hoped for a better trip or a better parade.  My cheeks will need the week to recover.  As for Eko, it looks like he's probably going to sleep straight through til tomorrow.
While Eko snores away, I get to relive the parade and start sorting through all the video I took.  Hope my cheeks are up for the task, I should have a lot of great footage to post on Friday.