Despite his lack of opposable thumbs, Eko was instrumental in selecting and setting up our first Christmas tree as Chicago residents.  Last night we were finally ready to hang up the lights.  Before we began, I thought it best to map out the best path for the lights to go around the tree.  Luckily I had a patient helper who was up to the task.
The tree at Rockefeller Center has nothing on Eko!  And yes, that is a snow globe with a bear playing electric guitar on his head.  It's the closest thing I own to an ornament
Eko and I agreed on the best path and then set to work.  We made a great team – I hung the lights and Eko made sure they didn't get tangled.
Hard at work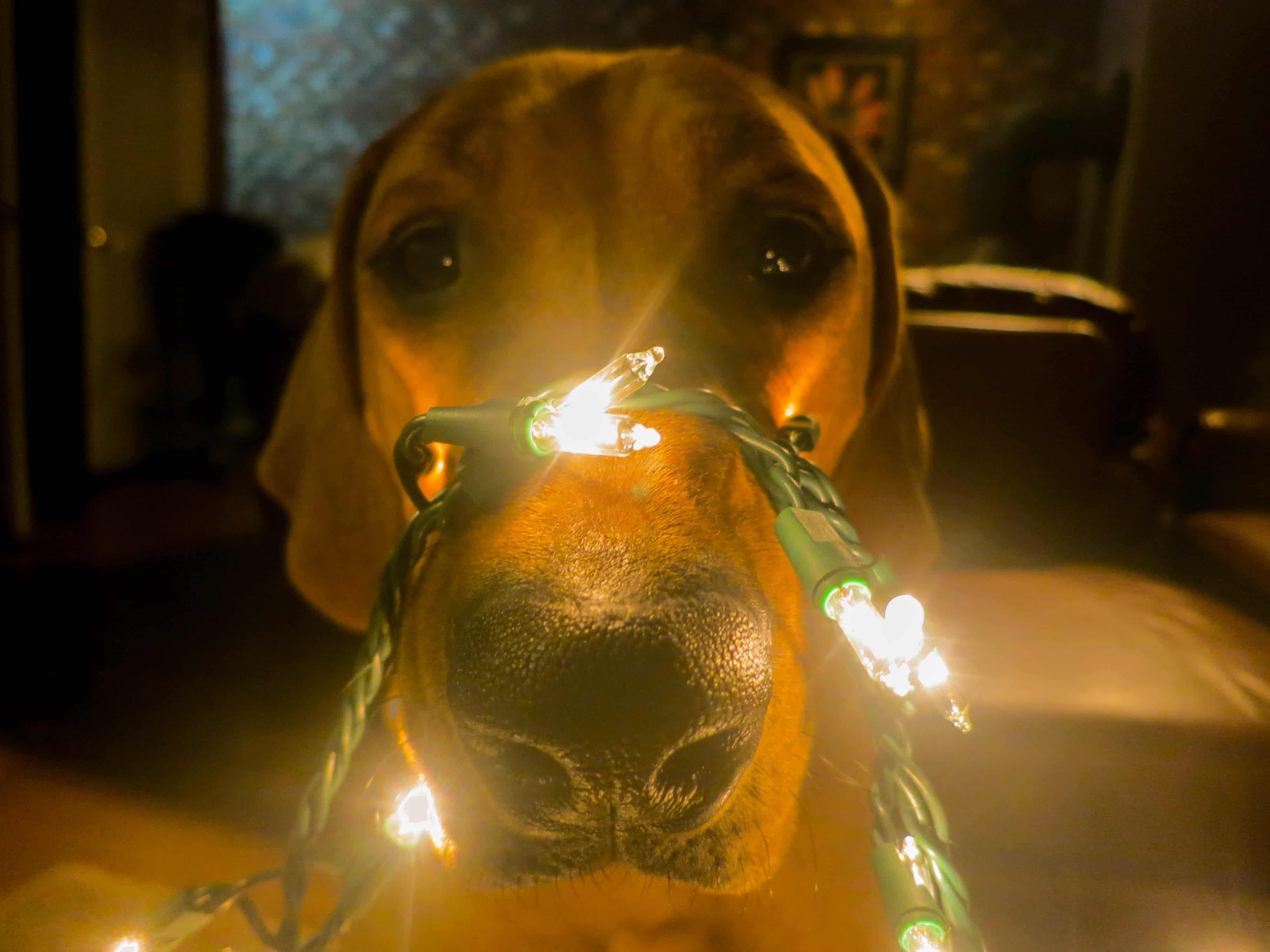 It was a tough job, but Eko was up to the challenge
Things seemed to be going just swimmingly, but we quickly discovered a major flaw in our lighting plan.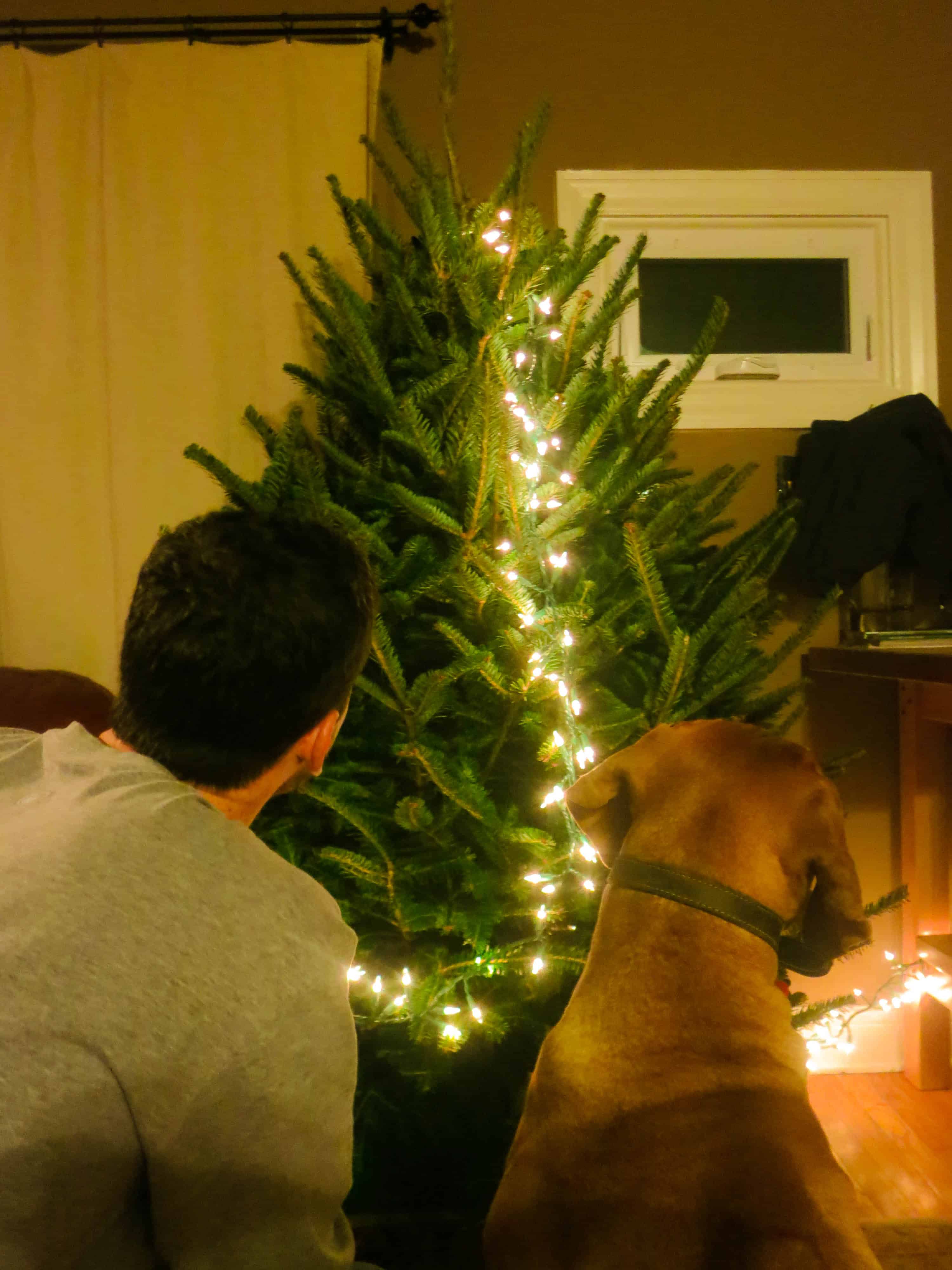 "Will, I think we may be a few lights short."
I'm not exactly the brightest bulb in the box, so for some reason I thought that buying only one string of lights would be enough to cover the whole tree.  And so our tree remains a work in progress.  The mission today is to find some lights and get this tree ready asap!  We could also use a few ornaments or a tree topper at the very least.  Anyone have any favorites?