Normally, there is nowhere Eko would rather be than the dog park.  He not-so-subtly does his best to make sure all of our walks end up at the dog park by my apartment.  I took Eko to the park yesterday, but he was not very interested in playing.  He stood near the corner of the park taking deep whiffs of the breeze.  His ears were up and swiveling in what I call satellite-dish mode and his head was cocked as he puzzled through the sounds and smells.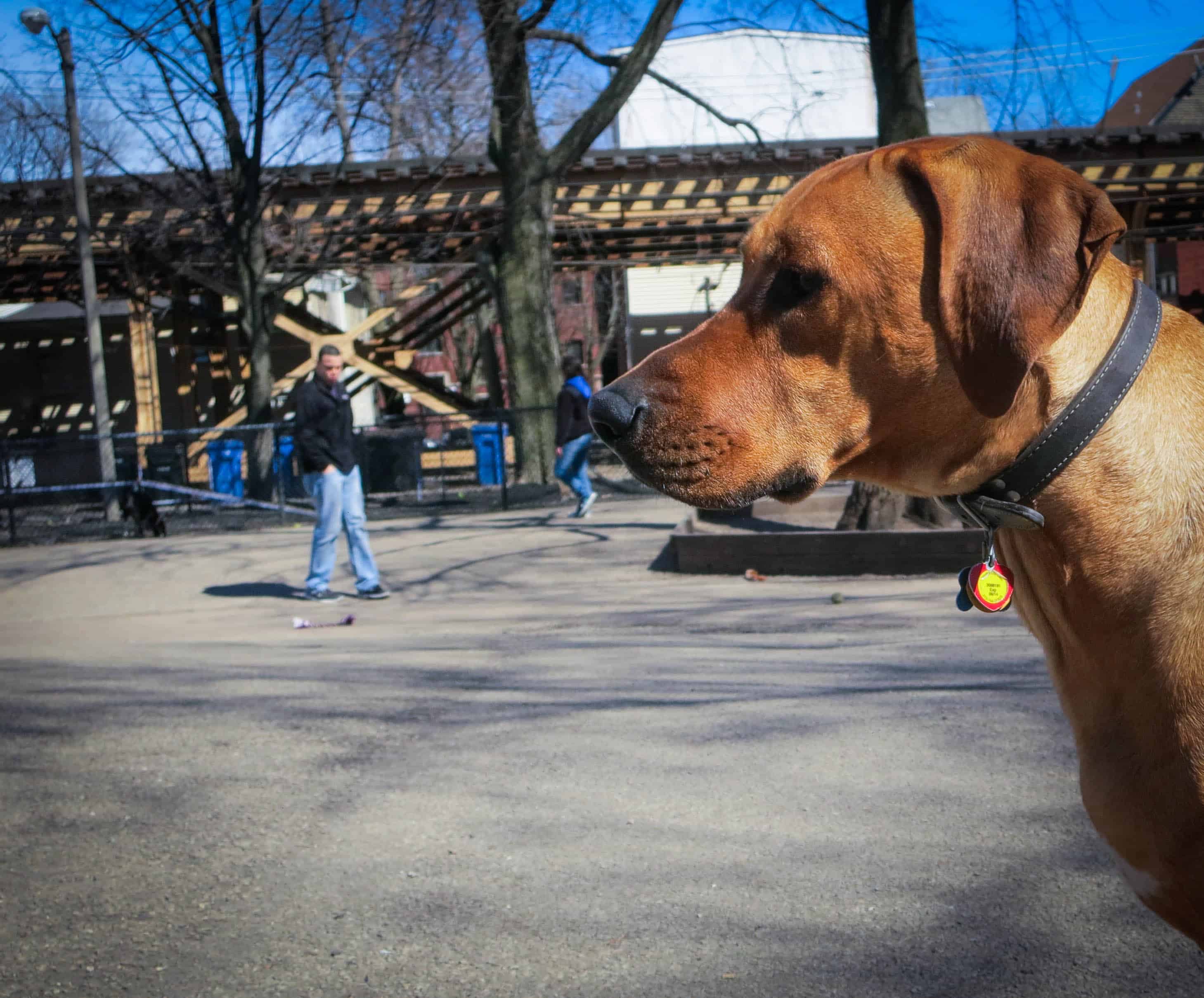 Something is out there…
At first I thought Eko was looking at a dog on the other side of the fence, but then I saw a steady stream of people come walking in our direction.  And when I strained my ears I could hear the faint sound of music.  Something was up and Eko wanted to find out what.  I'm always up for exploring, so we followed the music up to what turned out to be an outdoor Greek festival.  Eko's eyes lit up as we turned the corner and found ourselves in the middle of a lively celebration.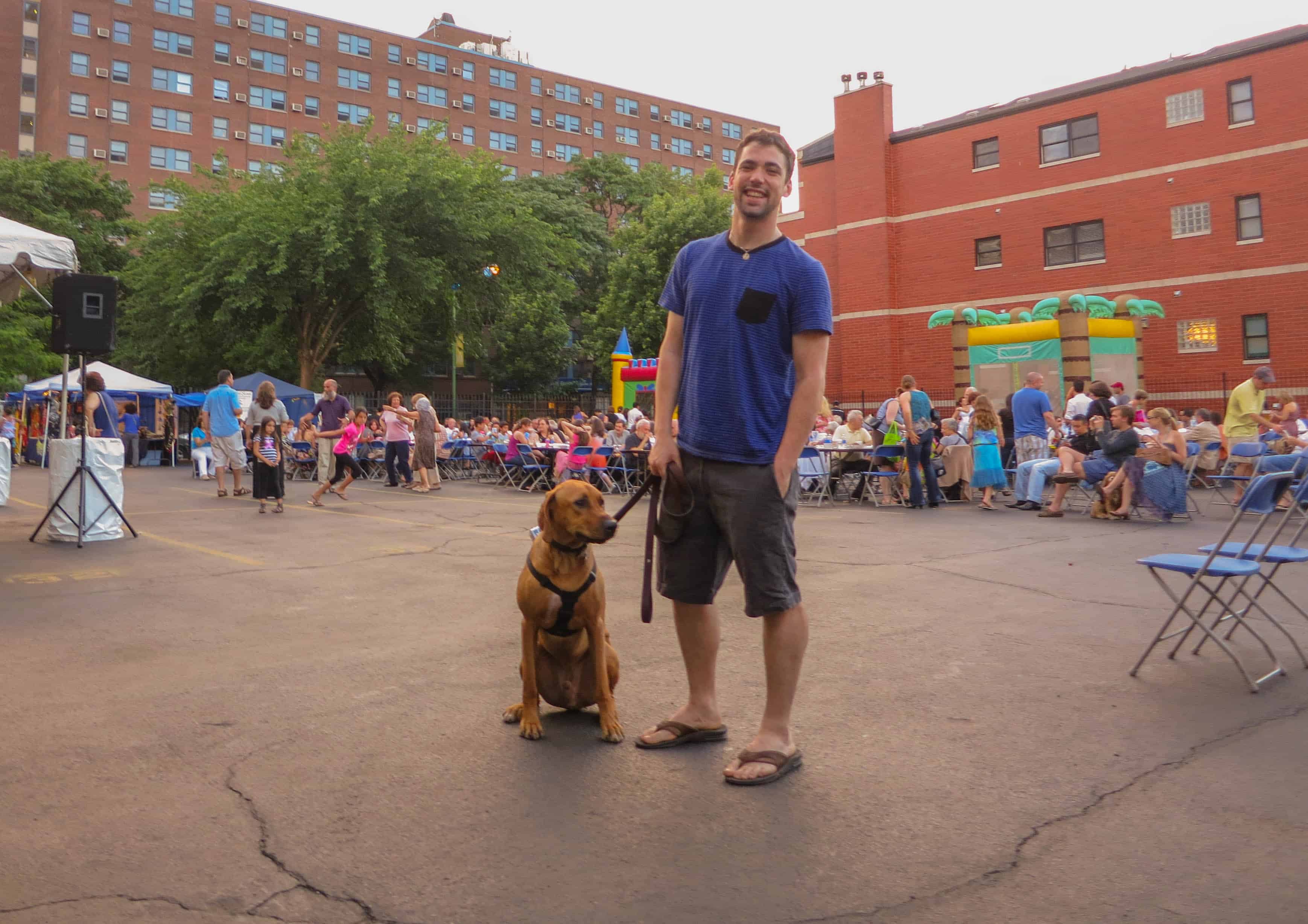 Eko was a big hit with the kids on the dance floor
One of many things to love about summer in Chicago is that nearly every weekend there is a different outdoor festival, fair or concert and almost universally all of the events our pet-friendly.  Weekend walks are always more interesting when you get to pass through these events.  All the action helps tire Eko out the events are great walking/training practice for Eko.  Especially when it comes to restraining his natural impulse to eat EVERYTHING.
To the untrained eye, it may appear that Eko is calmly sitting, but I know he was simply surveying the tablescape to see if there were any unguarded plates
At one point Eko found a target.  A table was loaded with food and the people sitting there were looking the other way.  I braced the leash, but instead of lunging for the food Eko tried to puppy-dog-eyes me.
"Come on, Will! They'll never notice!"
I didn't give in, but I rewarded Eko for his restraint with some of his favorite dog treats.  Now that pet-friendly event season is in full swing, I'm hoping I can use these events to work on Eko's obedience training.  With all the love Eko gets at these events, I think he will be happy to put in the work!