For the past four months I have blogged about a wide number of important lessons for one Rhodesian Ridgeback puppy. Today's post is not one of those blogs. Today's post is about an important lesson a
different
Rhodesian Ridgeback puppy learned with Penny's help.It all started like any other trip to the beach. Eko and Penny were tearing up the sand.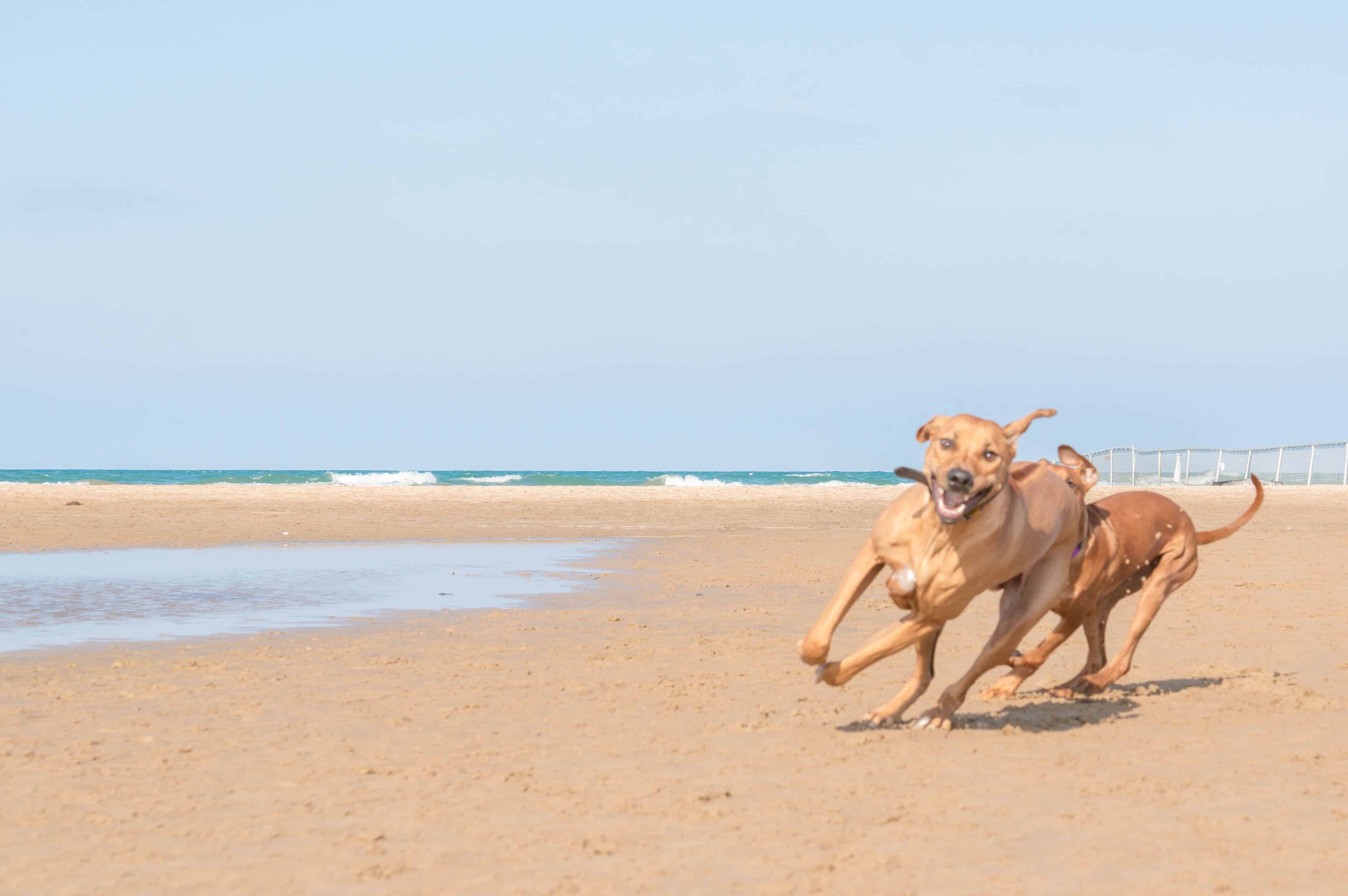 And making ridiculous faces, as usual
I turned away for a second and when I looked back I saw another Ridgeback pup accosting Penny.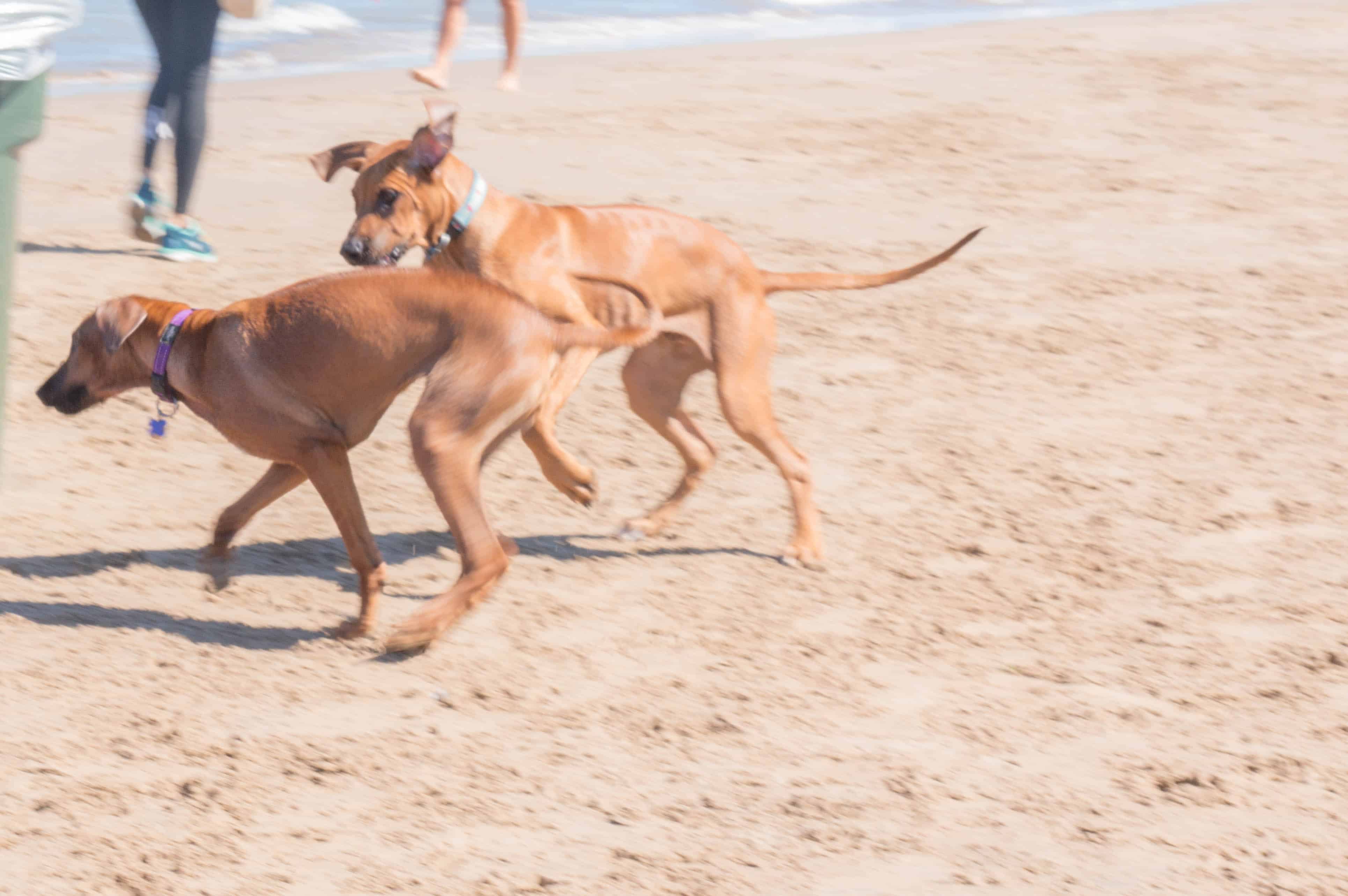 Like many knucklehead pups, this guy was over exuberant and did not heed Penny's signals to disengage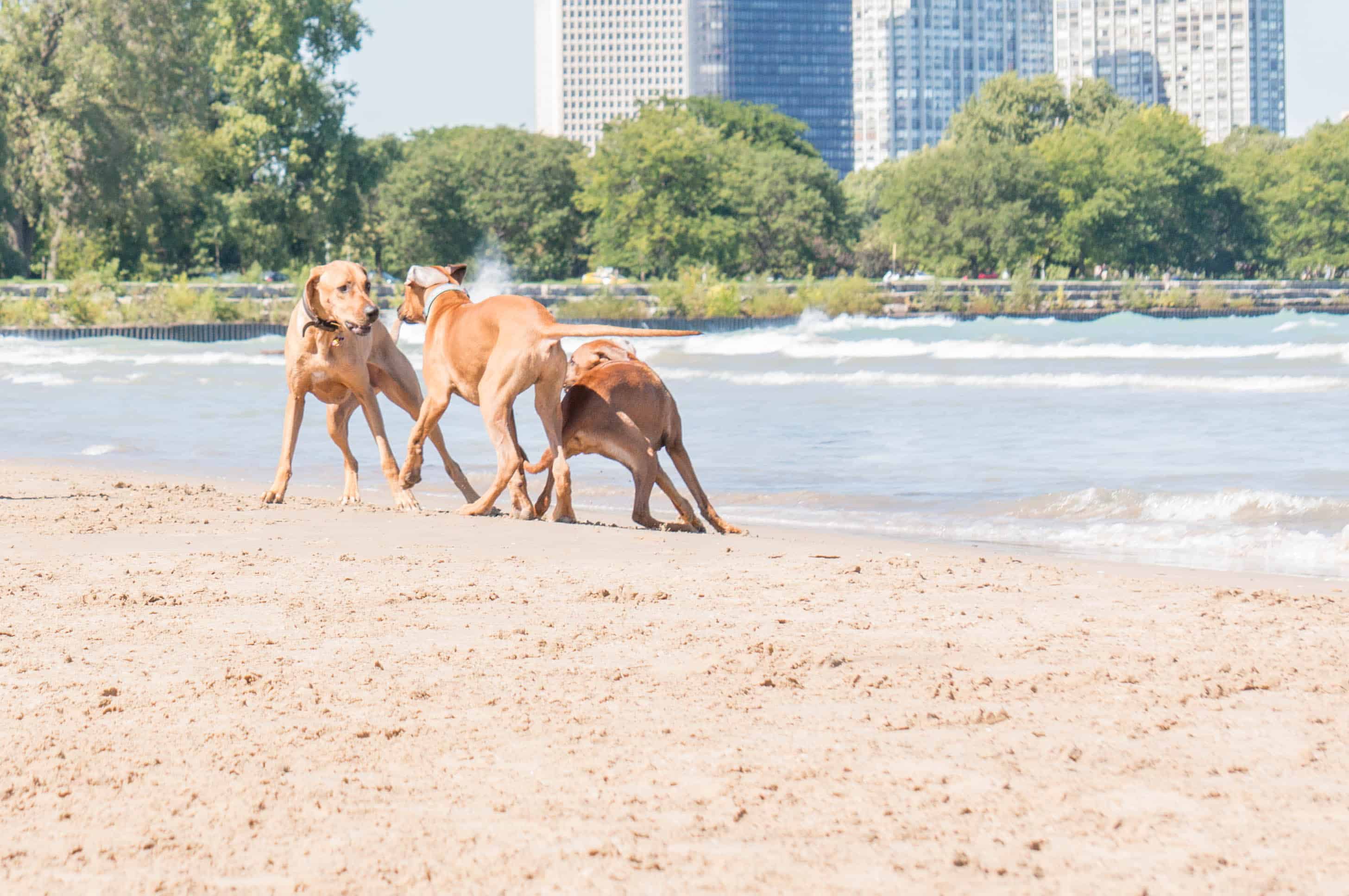 Luckily my head of security rushed over to break up the scuffle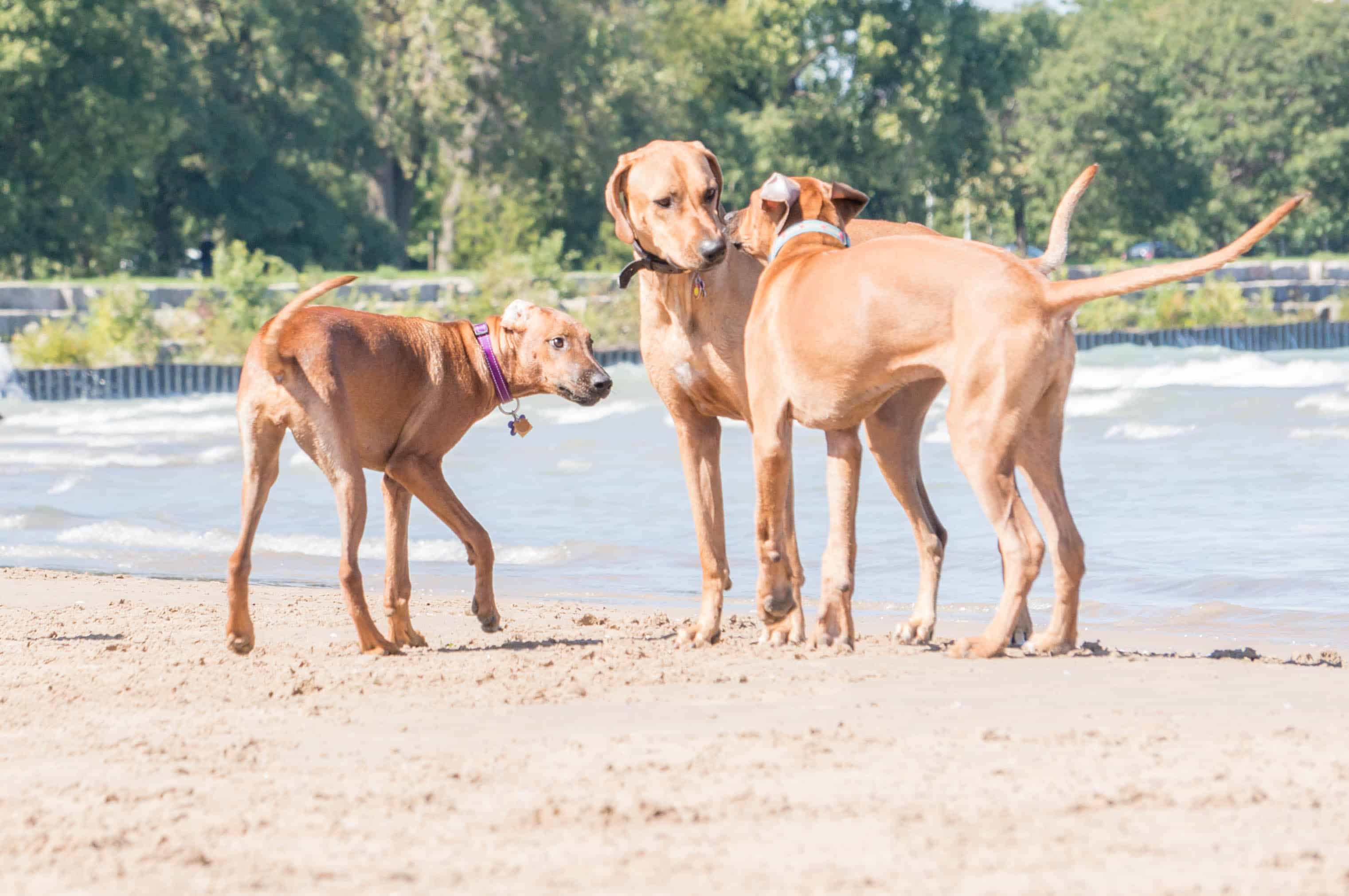 With Eko giving him the stink-eye, the pup trotted off
The pup's humans apologized for the roughhousing, but I assured them I know all too well about the issue of reckless puppy playing. They kindly asked if I wanted them to move down the beach, but again I assured them. I had a feeling Penny was ready to pass on a lesson she's still herself learning.When Eko trotted away, the puppy darted right back to tackle Penny. This time she was ready for him!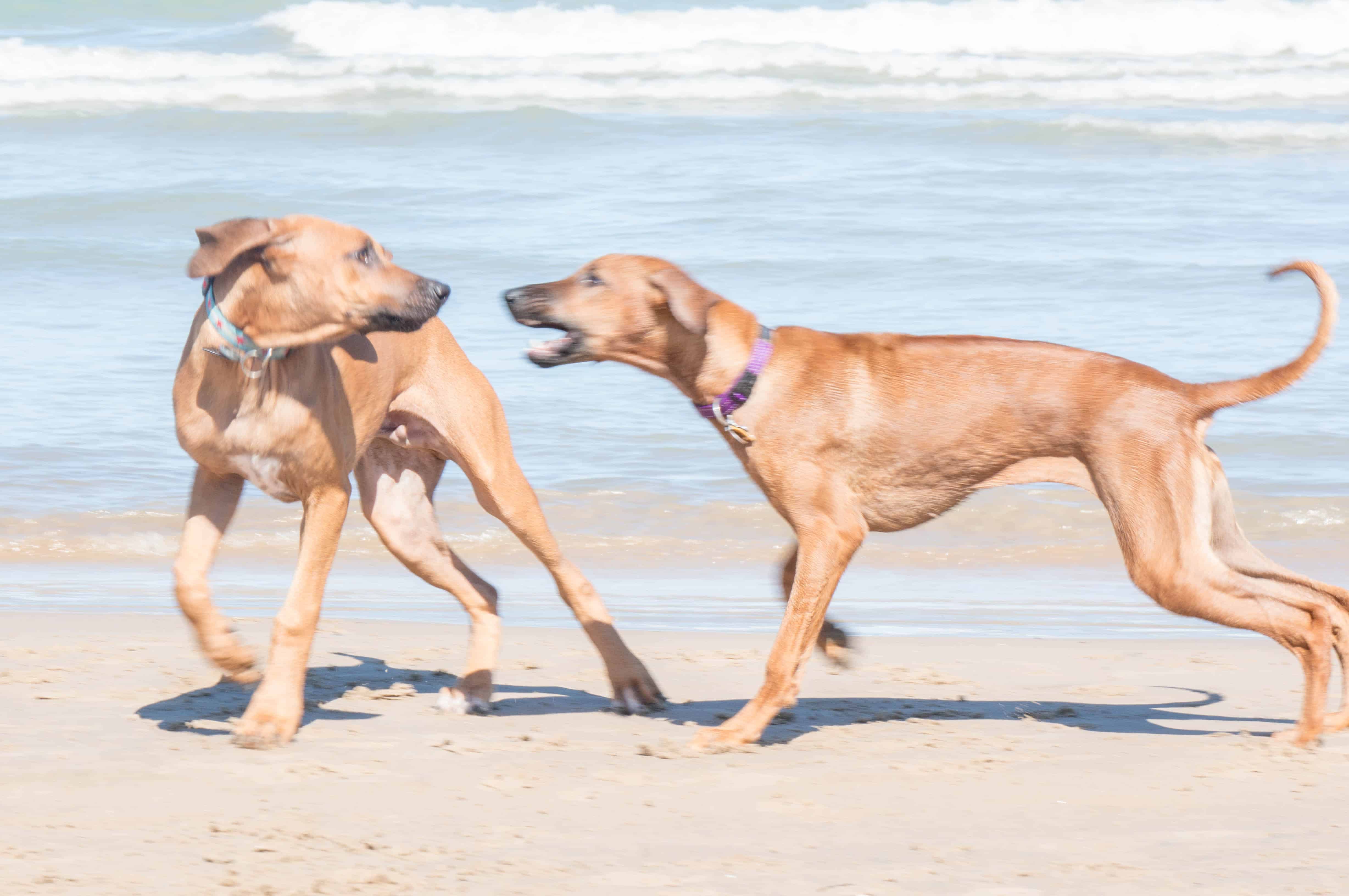 Not only did Penny chase him off...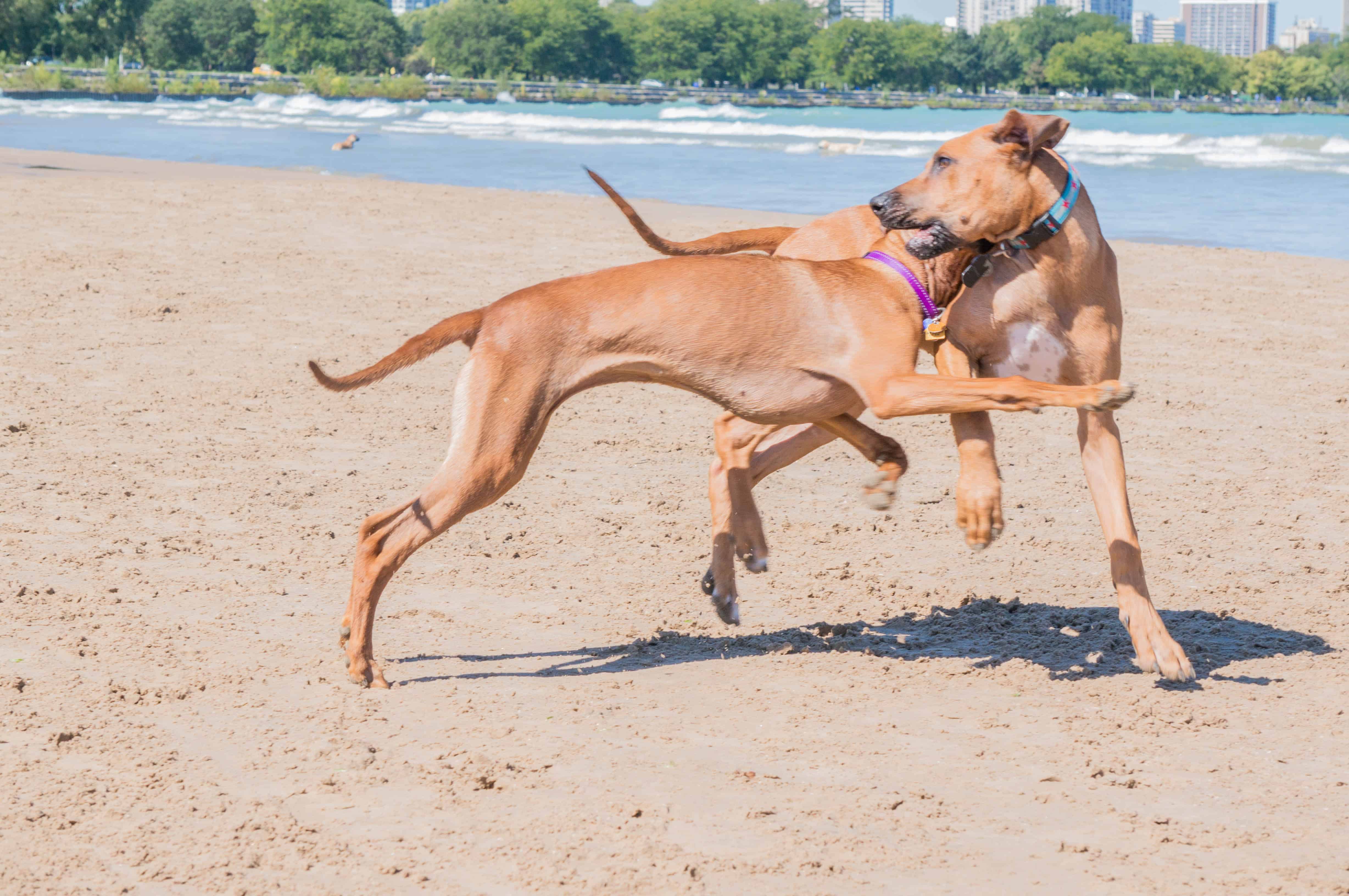 She also chased him down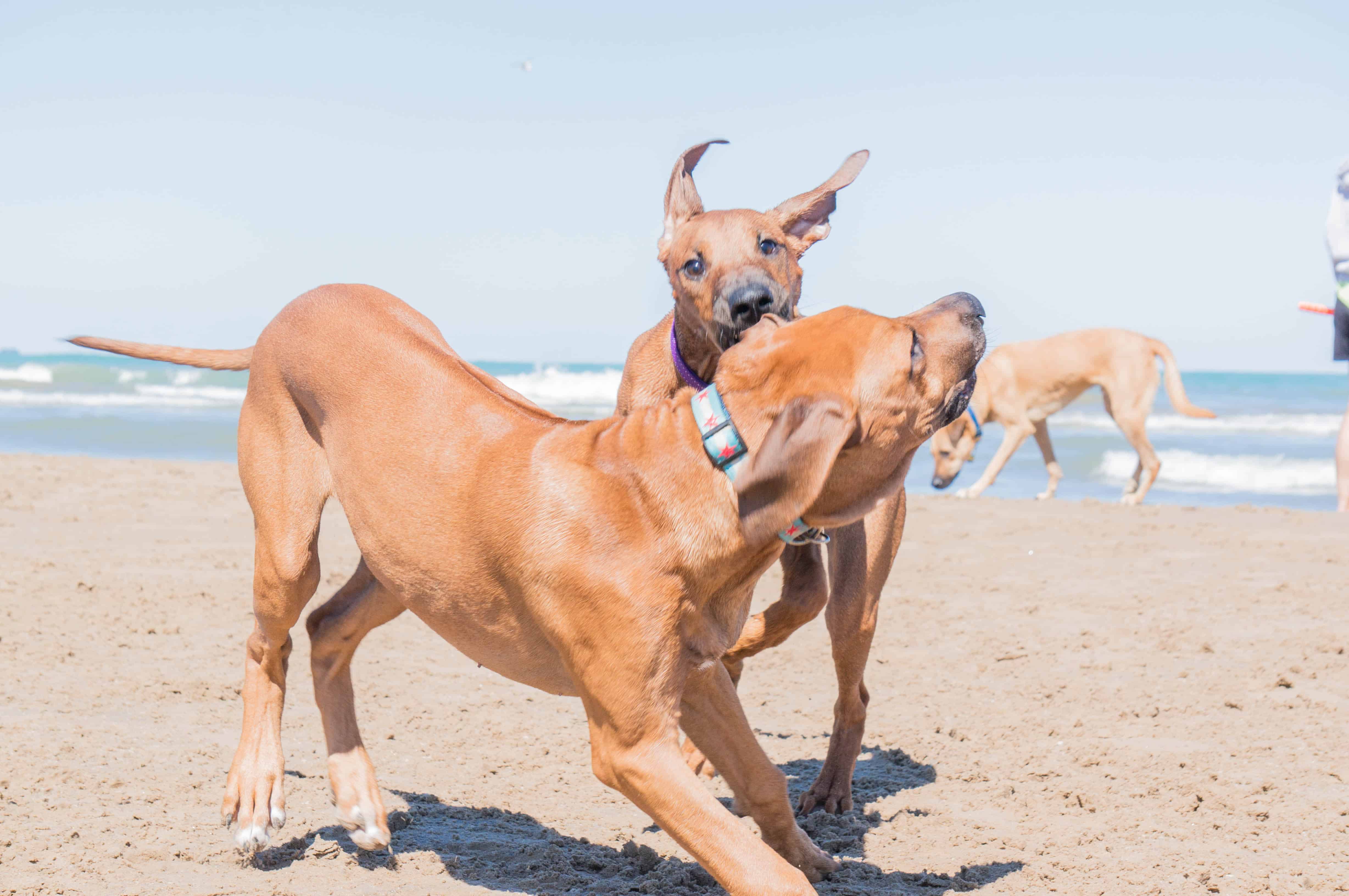 It's fun tackling other dogs, but this guy found out it's not so much fun when the dogs tackle back
Penny really let her new pal have it. You could tell his mind was blown that it was possible for another dog to push him around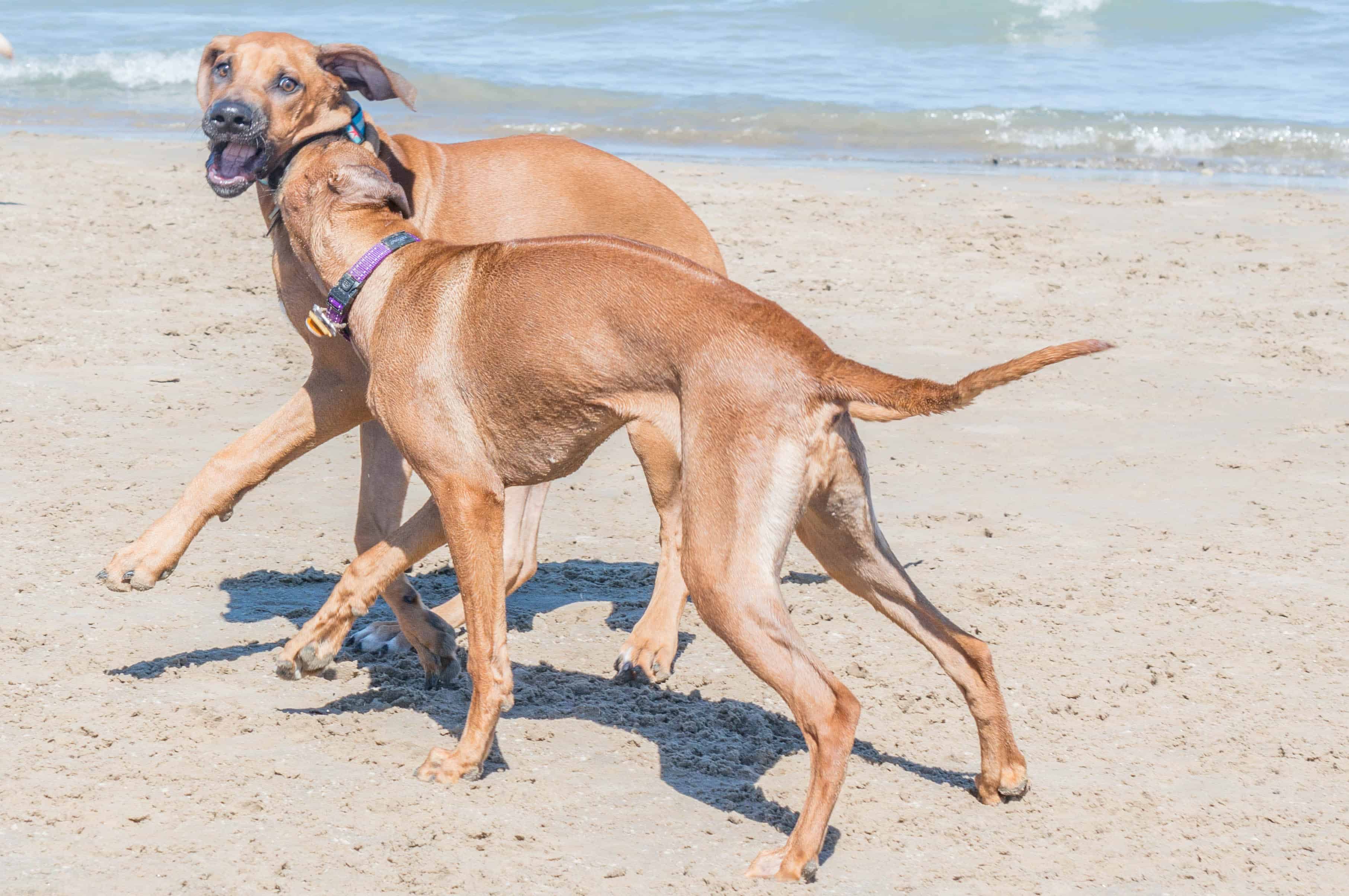 "Alright, alright, I give up! This chick is crazy!"
It was so fascinating/fun to watch the give and take between the two pups. The two romped and battled and tested each other to find the boundaries of the game. The first time Penny yelped (and Eko intervened) the other pup did not disengage. But I noticed later, after Penny made him yelp and she disengaged, the other pup started to catch on to the behavior.
The two played for the better part of a half hour and by the time we had to leave they were best friends. And Penny's new friend left one lesson wiser – "Don't go looking for trouble with other dogs. You might find it!"