Nothing is given to a younger sibling. For seven years I was the youngest of three siblings and I scrapped for everything. One of the major resources I had to jostle for was space. Whether on a couch or in a car, I had to find a way to squeeze myself a spot where my brother and sister insisted there was no room.
Penny has mastered the art of the younger-sibling squeeze
Squirming her way into a spot on the couch or the futon is one thing, but Penny recently demonstrated no spot is too small for her to shimmy her way into.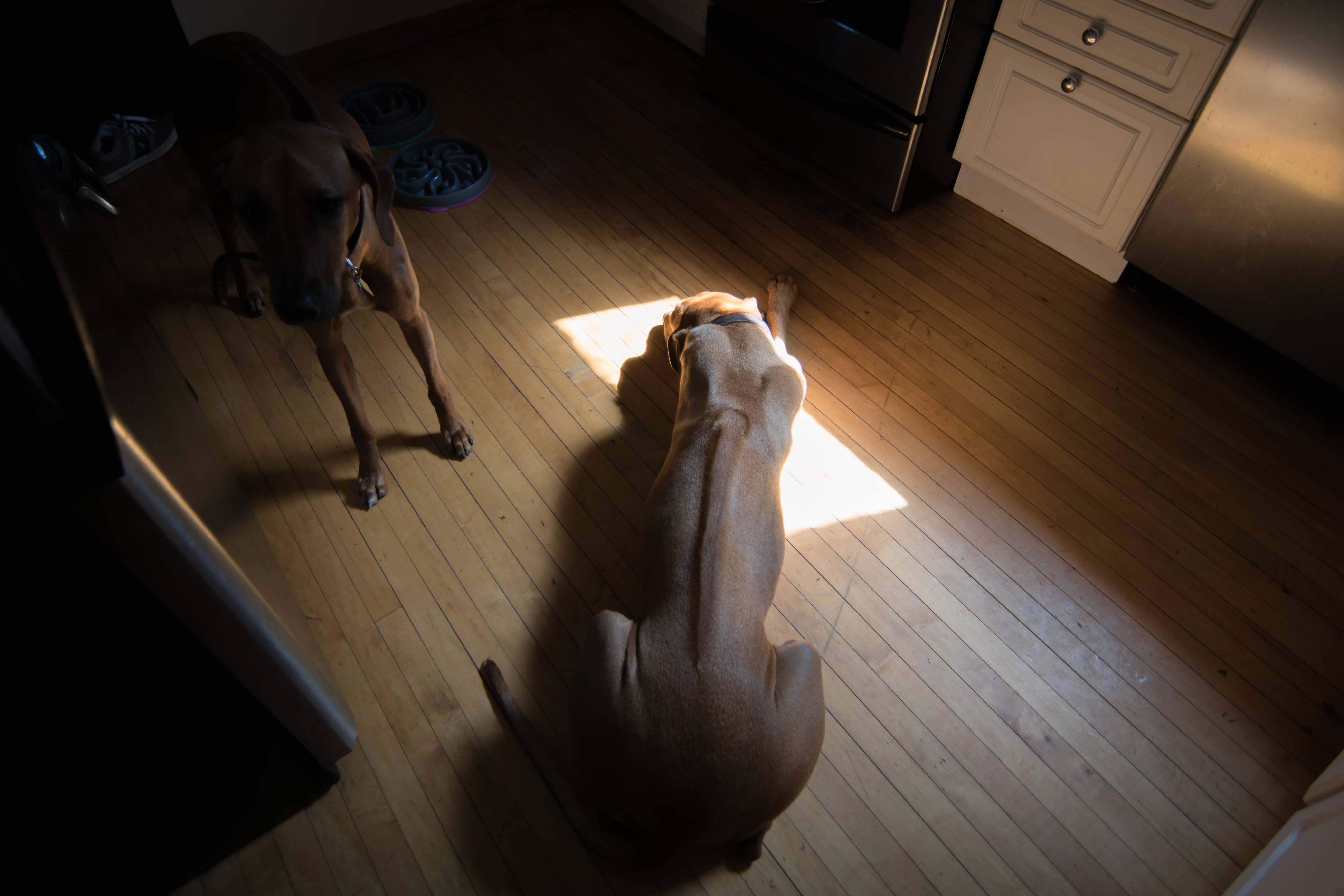 This one foot by two foot sunspot barely fit Eko, but Penny remained undeterred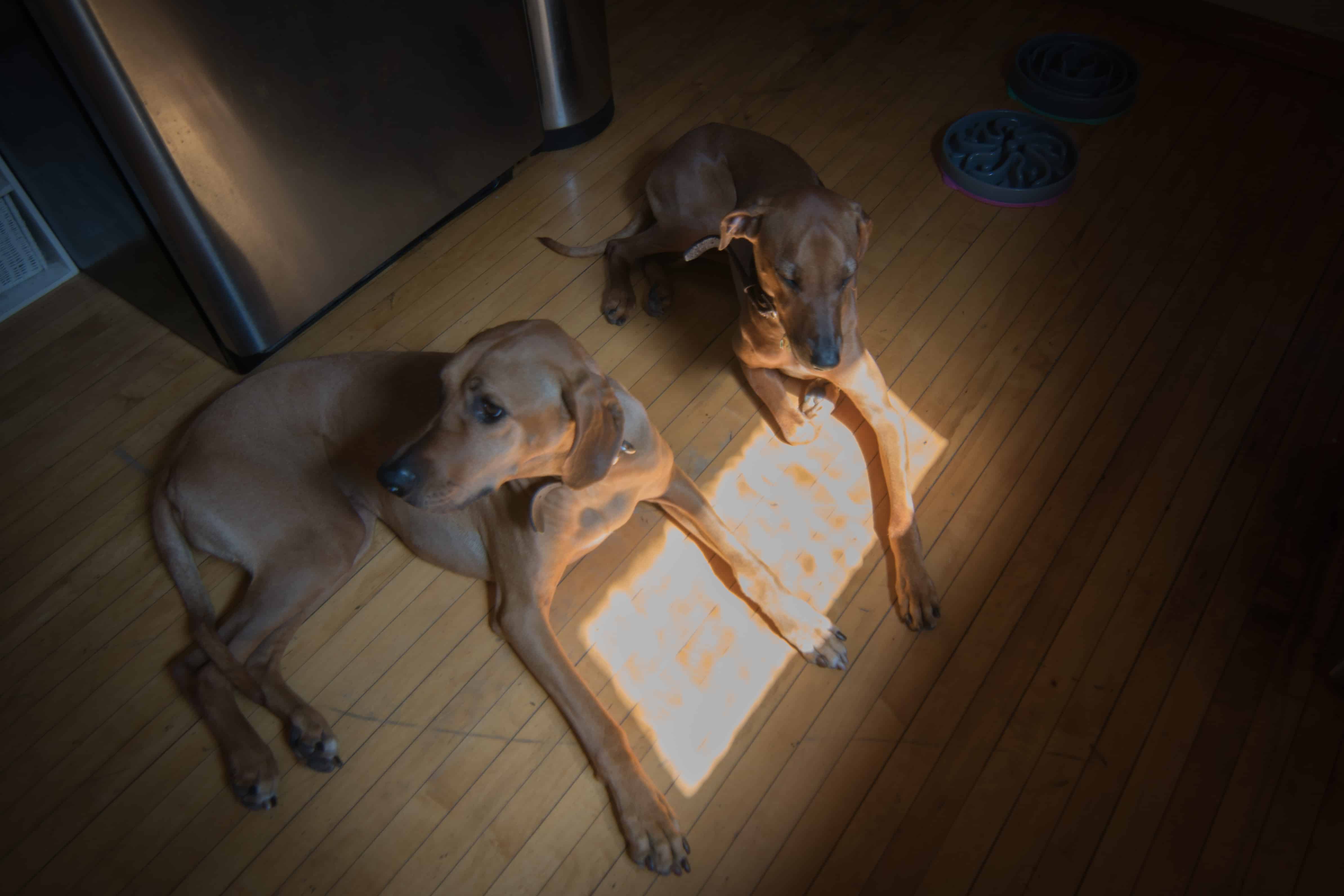 First she nudged Eko over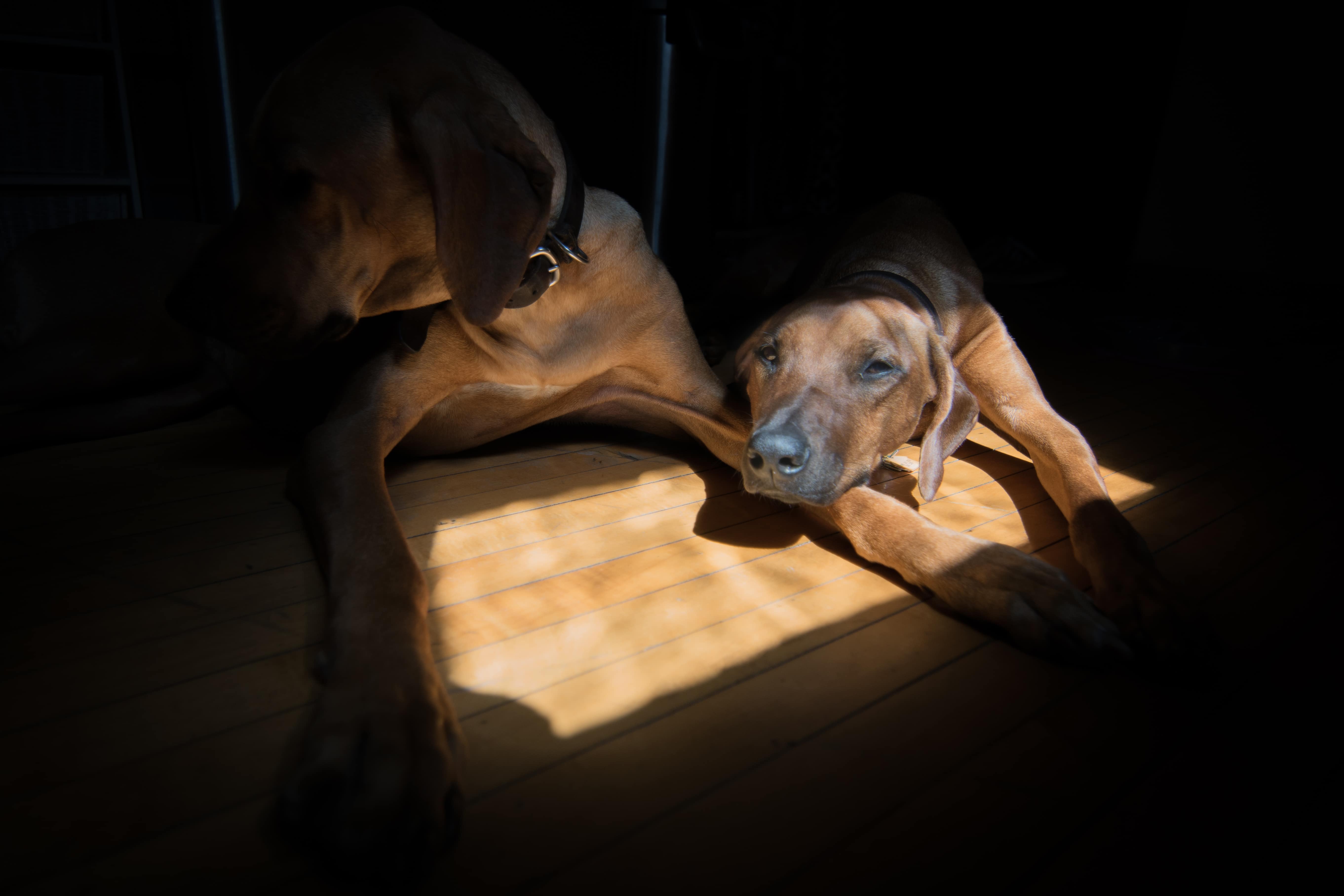 Then comfortably settled in to bask in a few glorious inches of sun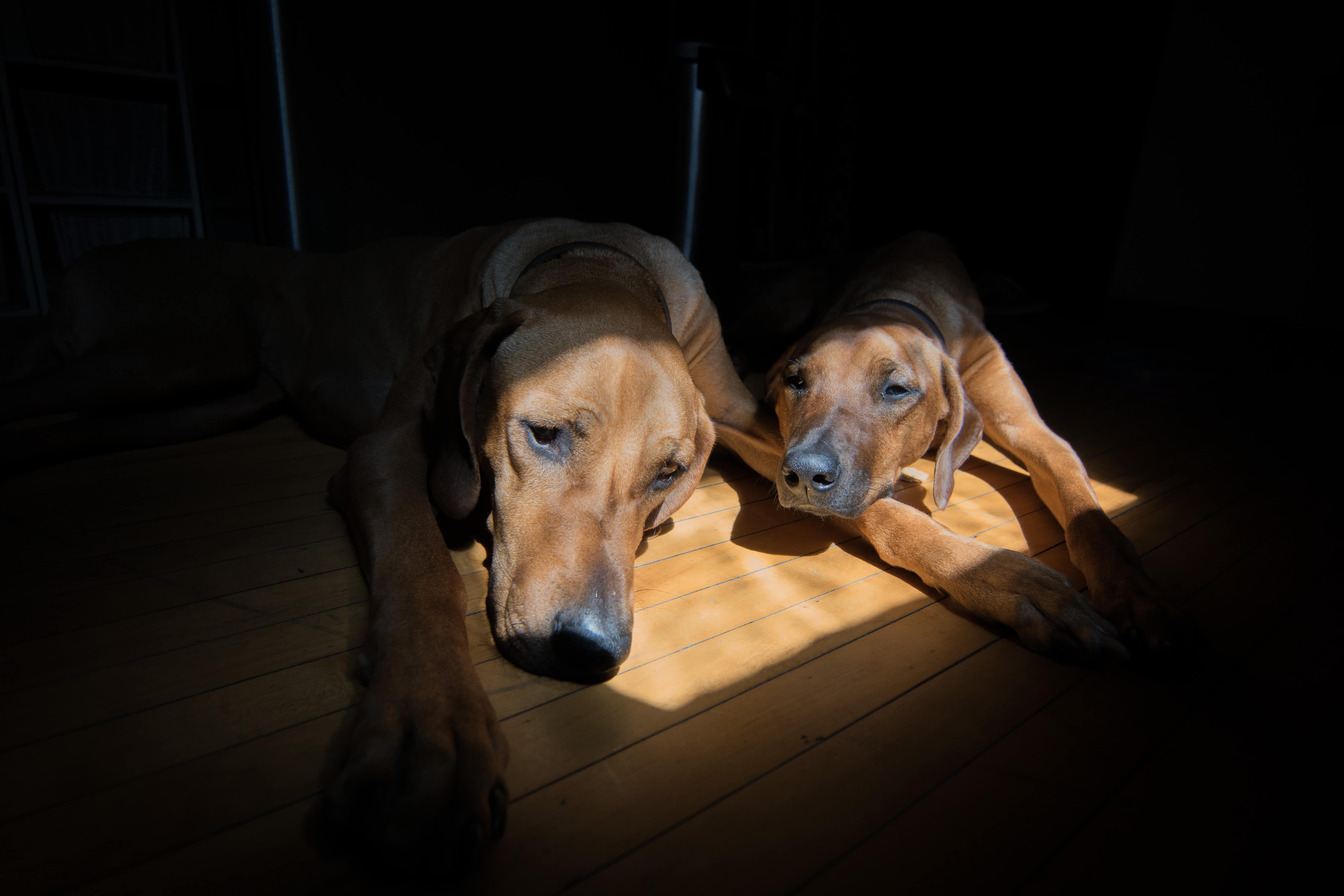 Eko knew his options were to either start a fight or just let the nosy little punk share with him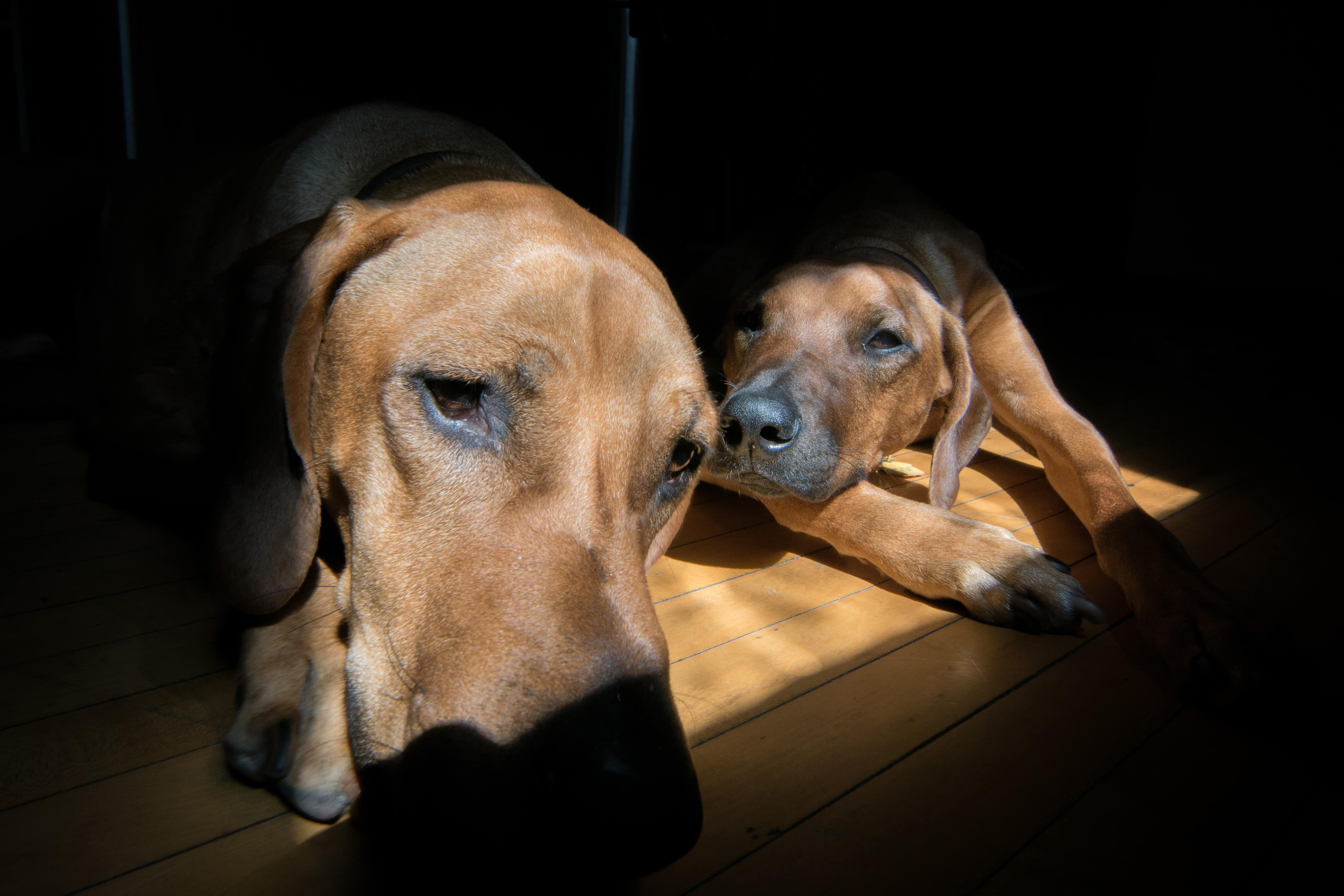 And like an experienced older sibling, Eko opted to share. Not without a few grumbles of course
There's no room? Regardless of species, there's no such thing when you're a younger sibling!