We're back!
As we quickly learned, New Orleans is the city of "Why not?"  New Orleans welcomes all comers, including pets (and including me).  NOLA might not have as many dedicated pet-friendly stores and parks as some of the other cities we've visited, but that's because pets are seemingly welcome everywhere.  If you ever get the chance to visit New Orleans, make sure it's during Mardi Gras and make sure you check out these awesome places with your pet.
Thanks to stuffed animals from the parade and scraps of chicken next to the vendor carts Eko didn't have to make this tough decision during Mardi Gras
A.W.E.S.O.M.E. Park – Cabrini Park – 
Have you ever debated between going to the bar and going to the dog park?  Well then Cabrini Park is the place for you!  The grass park has space for your dog to play and there are tables where you and a friend can enjoy your choice of beverage.  Bars in the French Quarter are happy to make your drinks to go.
A.W.E.S.O.M.E Hotel – Green House Inn – 
Great location, great staff, great choice.  The Green House Inn feels like a home away from home for you and your pet.
A.W.E.S.O.M.E Restaurant – The Bulldog – 
I was sold on the Bulldog when I saw the dog entrance to the patio and the water buckets, but what really impressed me was the fact that the Bulldog also raises money for local animal charities on a consistent basis.  And it doesn't hurt that the place has awesome food and beer.
A.W.E.S.O.M.E Event- Mardi Gras – 
No words, no photos and no video can ever truly capture the spectacle that is Mardi Gras.  You just have to experience it yourself.  And why let your dog miss out on the fun?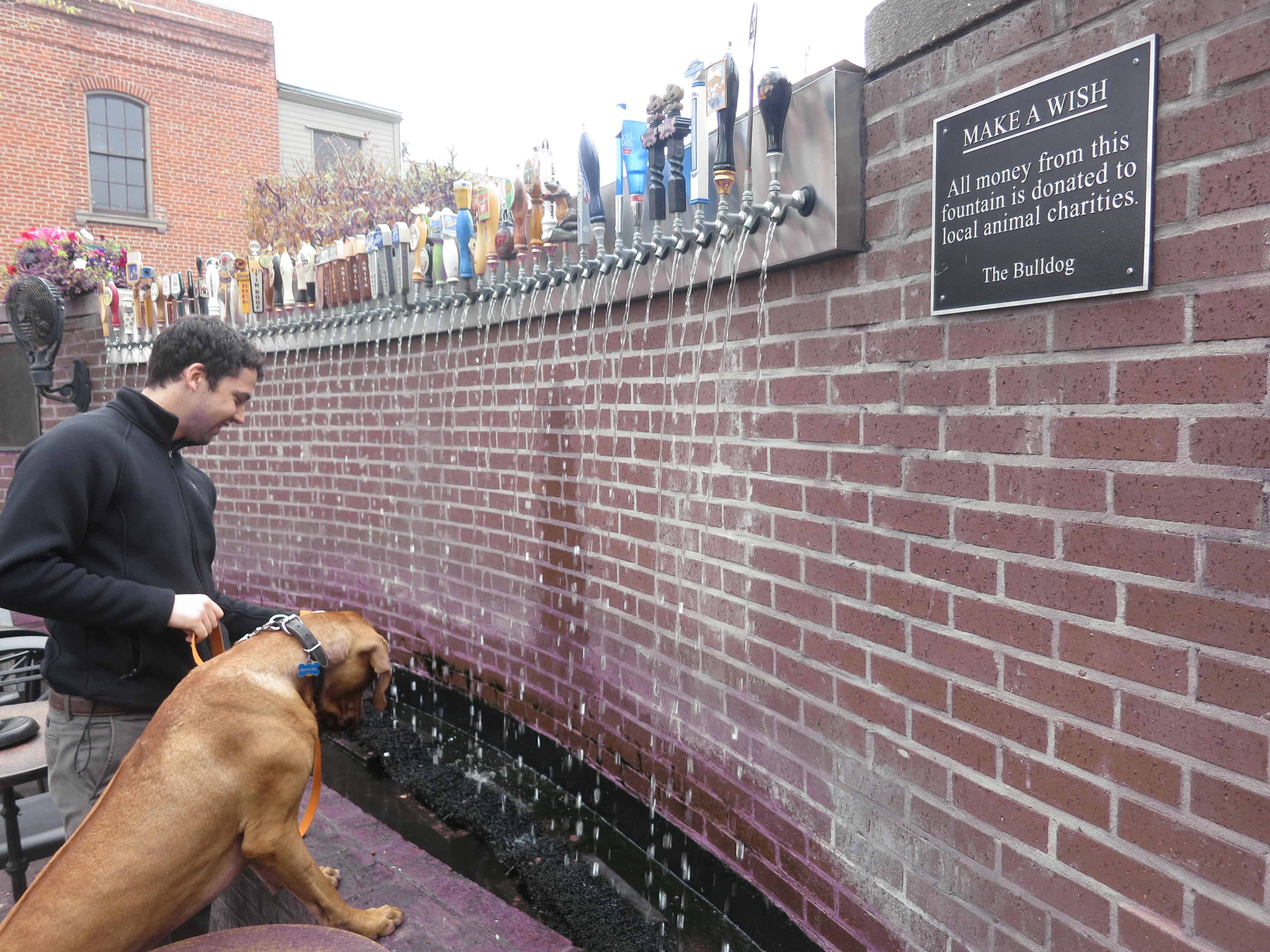 Wishing we had more time in New Orleans
New Orleans, thanks for letting the good times roll!