It's summertime and that means adventure season is in full bloom.  Trips to the park, the beach and the woods are just a few of the adventures I have planned for the next few months.  Anyone who has seen Indiana Jones knows that every adventurer needs a trusty adventure bag.  After many pet-friendly adventures, my motto when I pack my bag is to be as prepared as possible while carrying as little as possible.  With that in mind, here is what I carry whenever I head out for an adventure with Eko.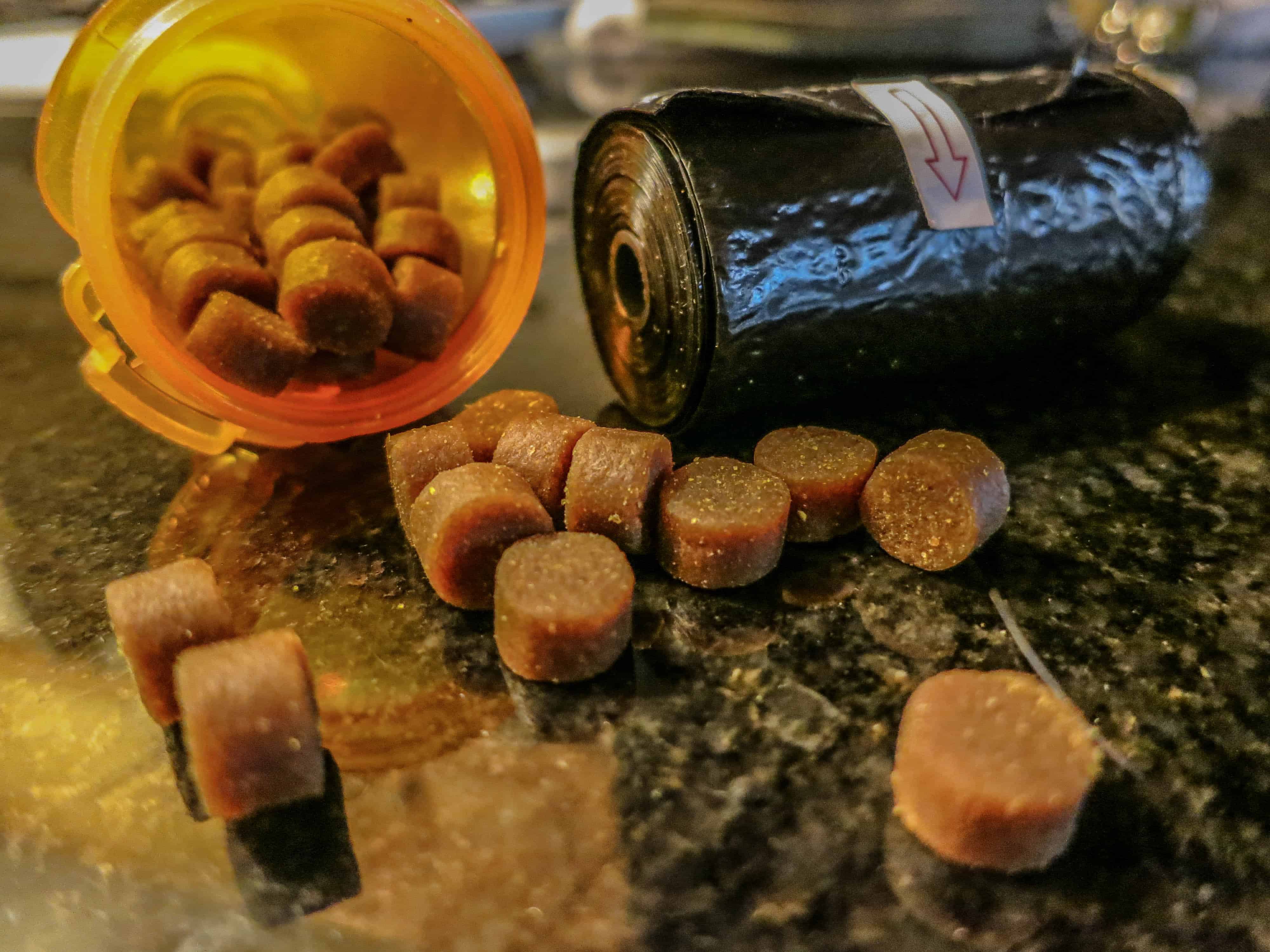 You don't think Eko would let me leave the house without treats do you?  They always come in handy to reward good behavior with some tasty encouragement. And of course, bags are a must.  The rule of thumb is that your dog will ALWAYS go to the bathroom the one time you don't bring a bag
A lightweight, collapsible bowl helps keep Eko hydrated on the go.  He is happy to drink out of my hands, but that wastes a lot of water.  The bowl makes it easy for us to share the water I bring
This is my mini-first aid kit.  I have a full kit in the car, but when I'm on the go I just pack the bare essentials.  The spray cleans/protects Eko's paws, the small towel is always useful and the benadryl (diphenhydramine) is in case of an allergic/inflammation emergency.  Luckily I have never needed to use the pills, but benadryl can be a life saver for dogs.  A couple precautions: first, make sure you buy plain benadryl, meaning the ONLY ingredient is diphenhydramine.  The recommended canine dosage is 10 mg per each 10 pounds of weight.  And of course, you should always talk with your vet to establish a course of action in case of emergency
Last but certainly not least, you have to bring a camera to record all the action!  My GoPro and Canon are both light, compact and great on the go
It may look like a lot of stuff, but I can throw it all in my little draw bag with room to spare and it only weighs in around five pounds
Now, this brings me to two questions.  First, maybe I'm missing something – does anyone have any must-carry items when they head out with their pup?  I'm always looking to improve my gear.  Second, why I am the one carrying all this stuff!?  Eko is a healthy young lad, I think it might be time to share the load.  Does anyone have any recommendations for dog backpacks?