Us humans are visual creatures, we rely primarily on our sense of sight to process information. But I've found my time with the dogs refined another one of my senses – my hearing. You could blindfold me and I could still tell you exactly what each of the pups is up to.
For example, I know what "quiet" sounds like when the pups sleep
But I also know what "too quiet" sounds like. And it inevitably means trouble's brewing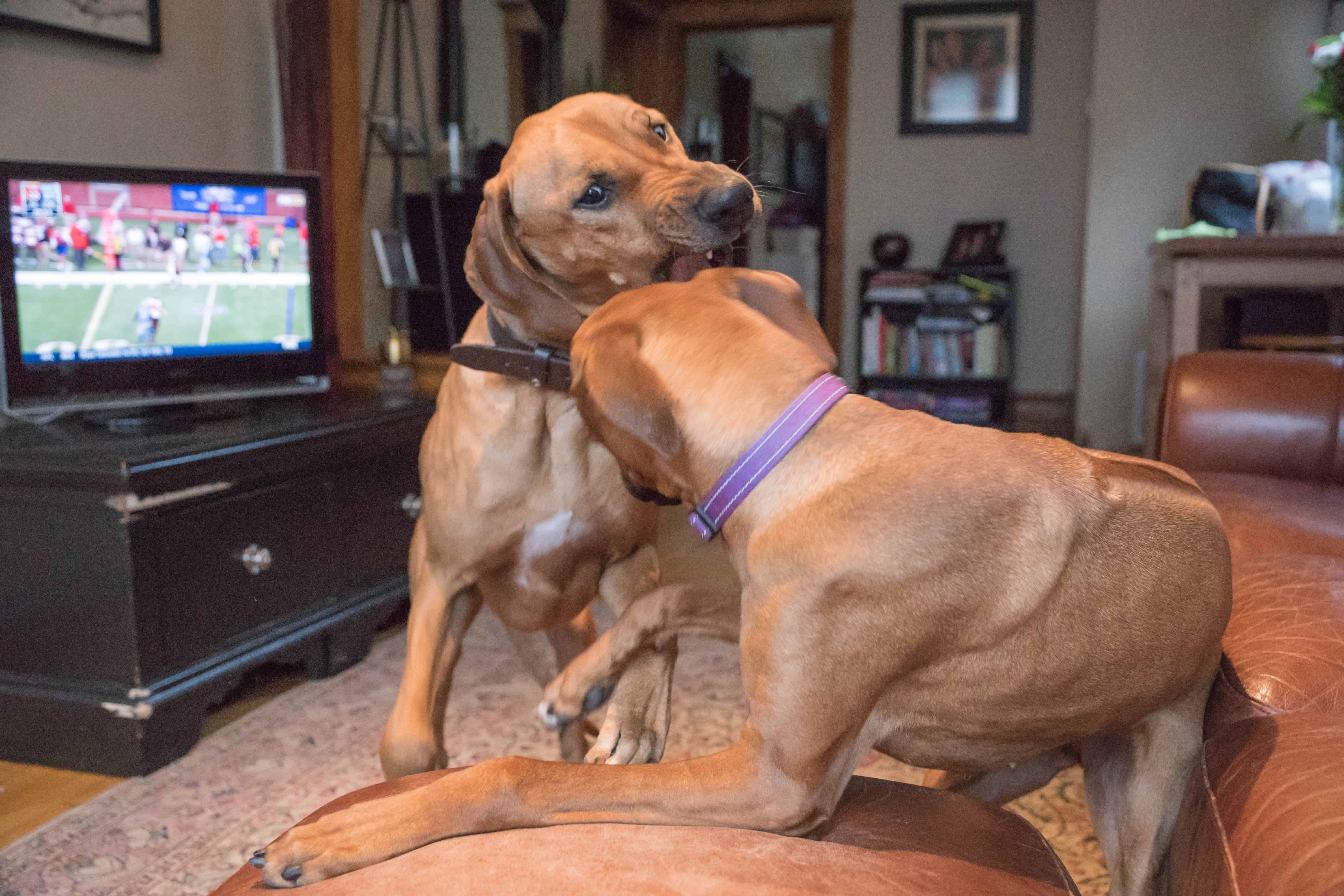 I could narrate an Eko/Penny wrestling match only by the sounds of the collars, the growls and the gnashing.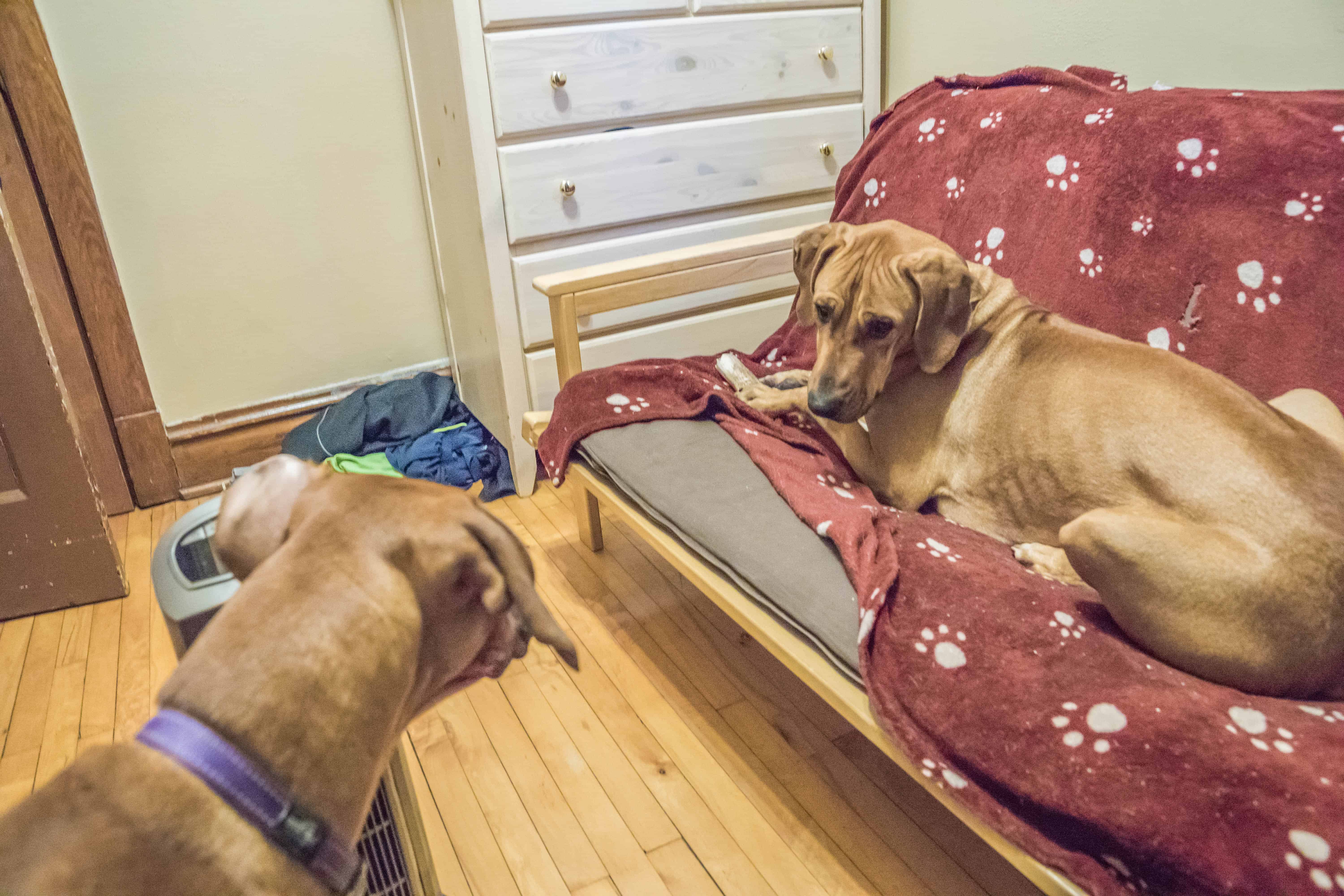 The quiet tension of an antler standoff has it's own auditory signature
As does the sound of the victor munching on their prize. By sound I can tell exactly which pup is chewing on which toy. And I can also tell when they're chewing on an unsanctioned item
Penny has a particular pitch to her voice when whining for Eko to share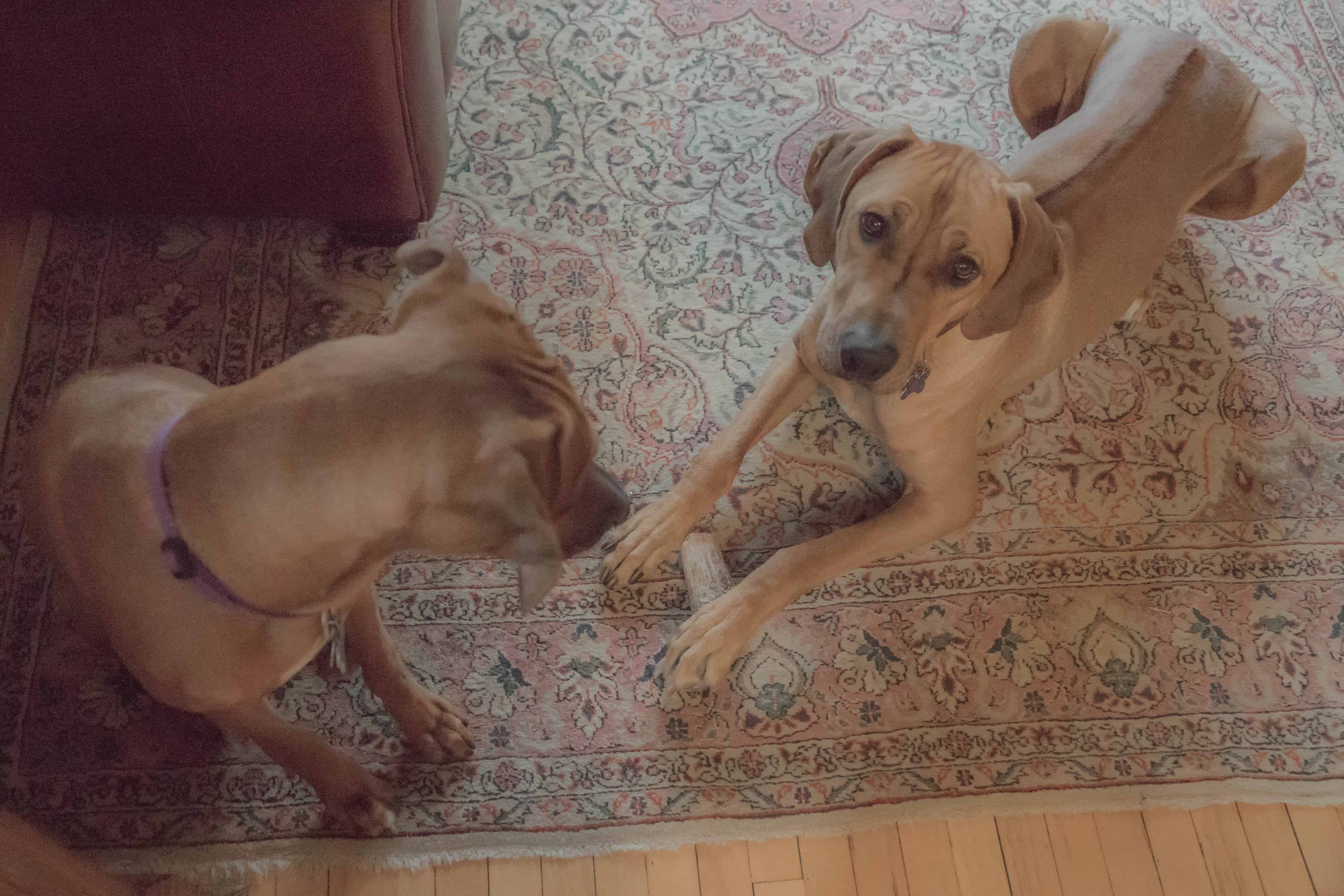 And Eko has a particular huff when he insists he will do no such thing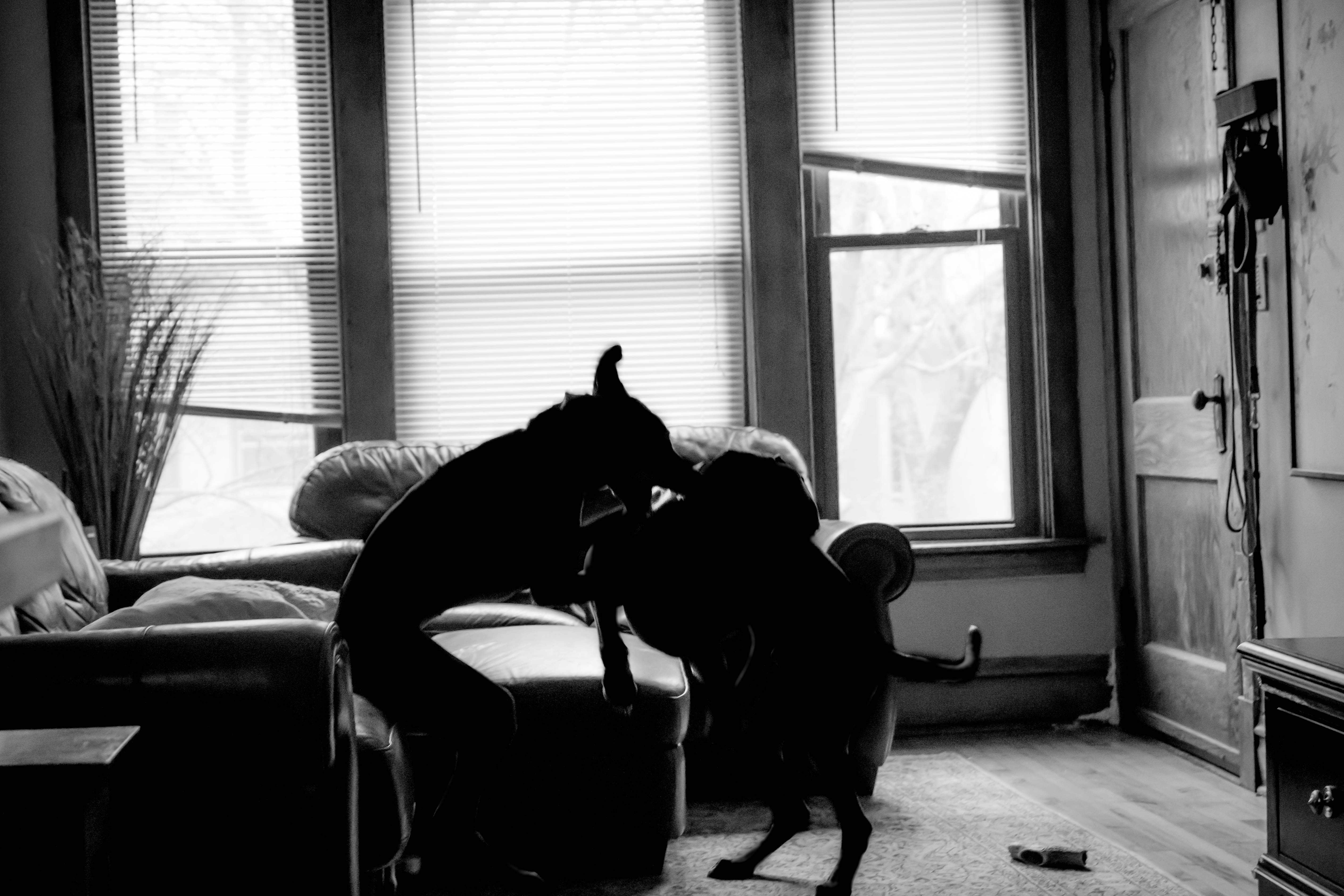 I don't need to see them to know exactly what Eko and Penny are up to!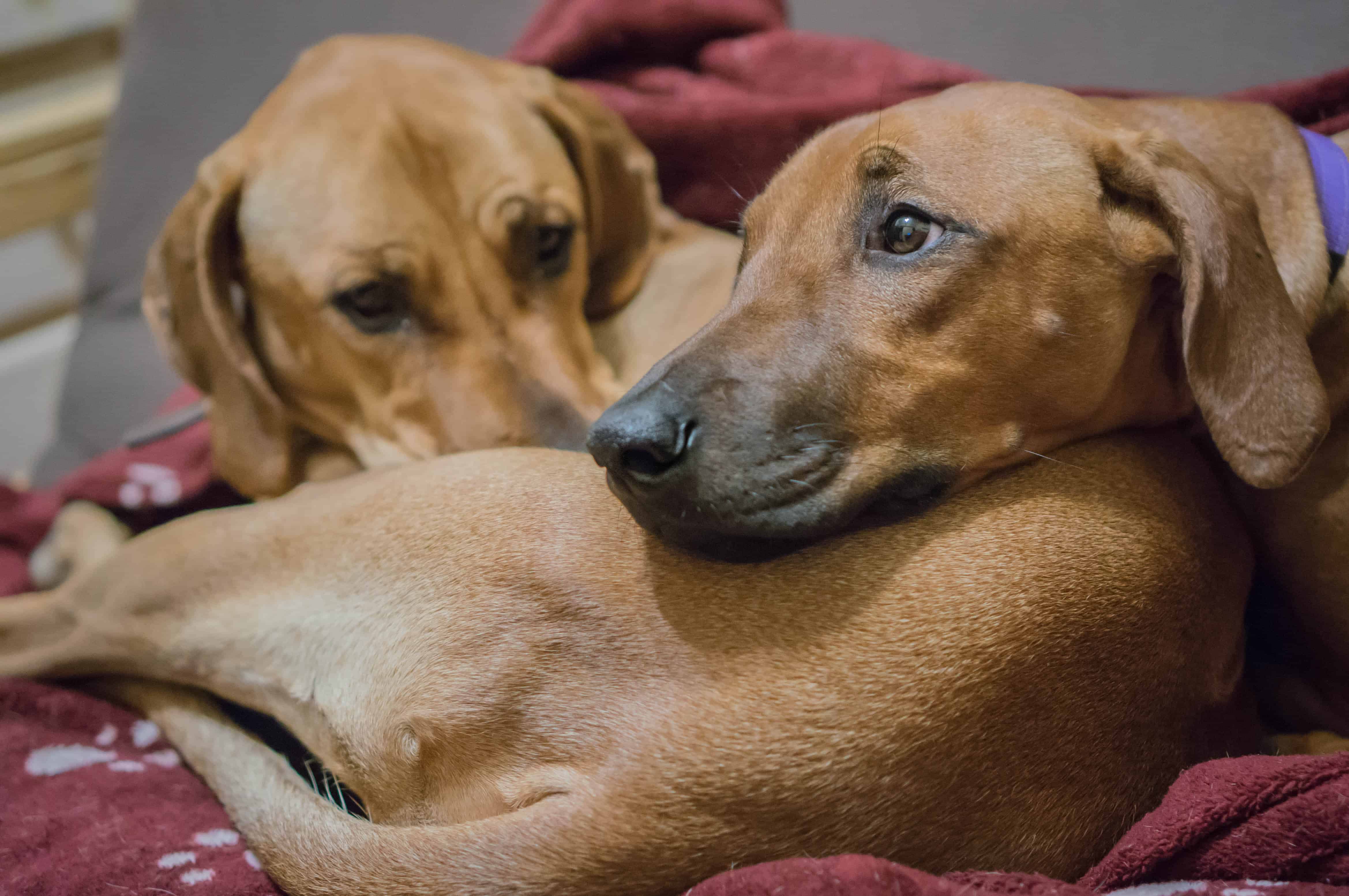 "Well, how am I supposed to cause trouble now?"
So now close your eyes and think. I bet you know the sound of your dog drinking, running, sliding, curling up and doing just about anything else. We know their every move before they do. Of course, they know every one of our moves before we make them, so I guess it's a draw.
Any funny pet sounds in your house that immediately make you get out of your chair at light speed?